Had'nsommer-Radtour über Bach und Leifling nach Slovenj Gradec to see "The tremendous world I have inside my head" (Franz Kafka)
Blühende Had'nfelder führen über Bach zum renovierten Matschitsch-Kreuz und zur neuen Gemeindelinde in Leifling und weiter über Dravograd bis nach Slovenj Gradec #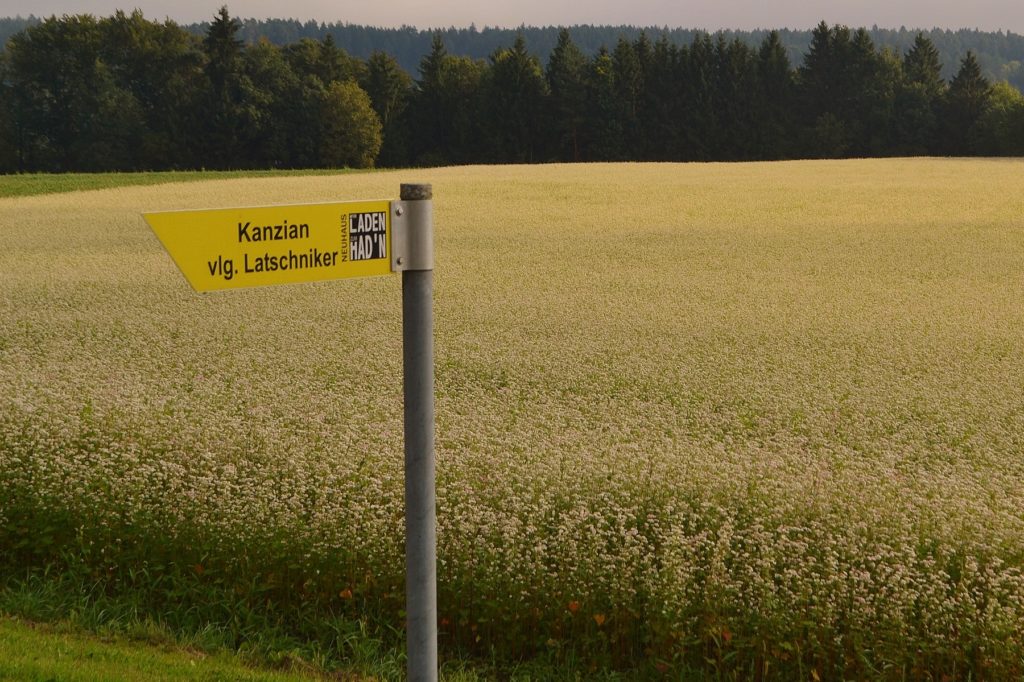 Had'nfeld beim vulgo Latschniker in Bach #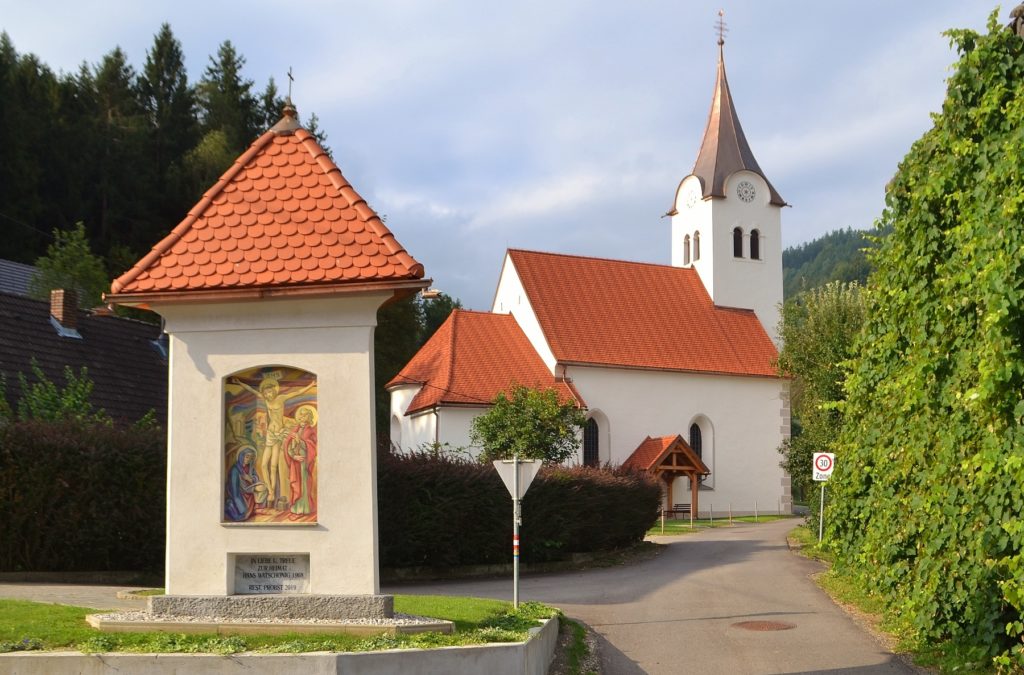 Die Filialkirche Bach wird für den Kirchtag am Sonntag vorbereitet #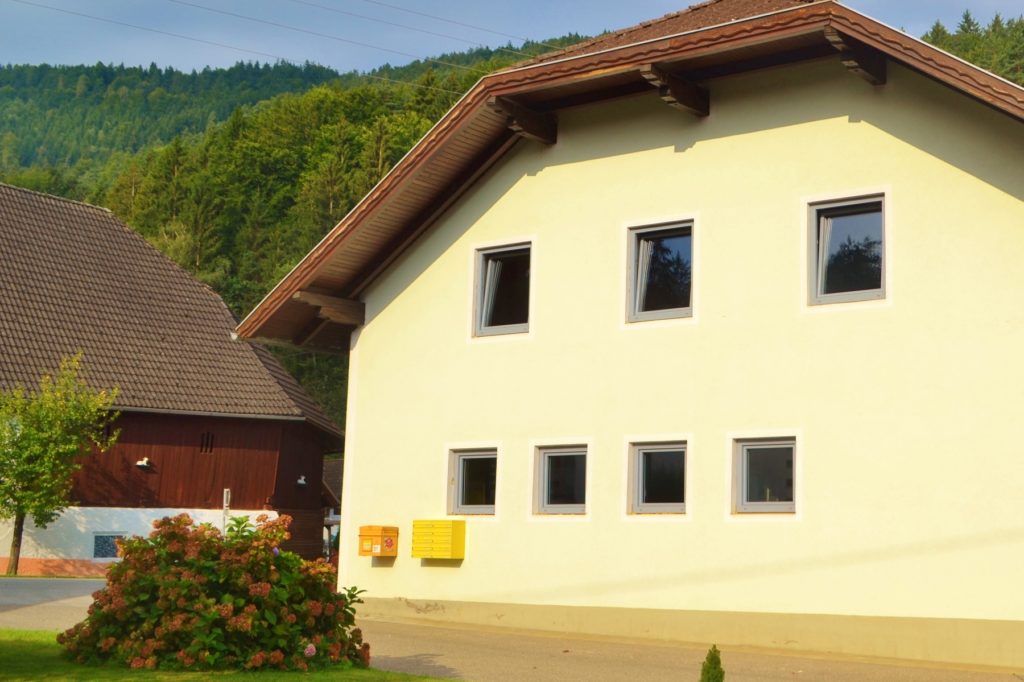 Das Bacher Rüsthaus hat neue Fenstern und Türen bekommen #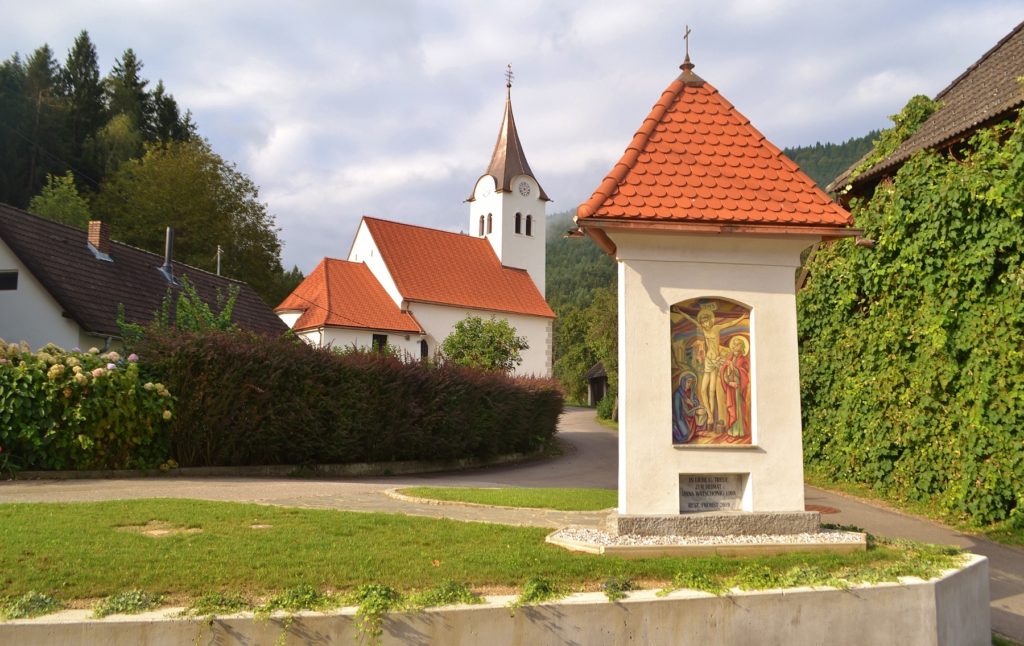 Die renovierte Kirche und der nun fertiggestellte Bildstock in voller Sommerpracht #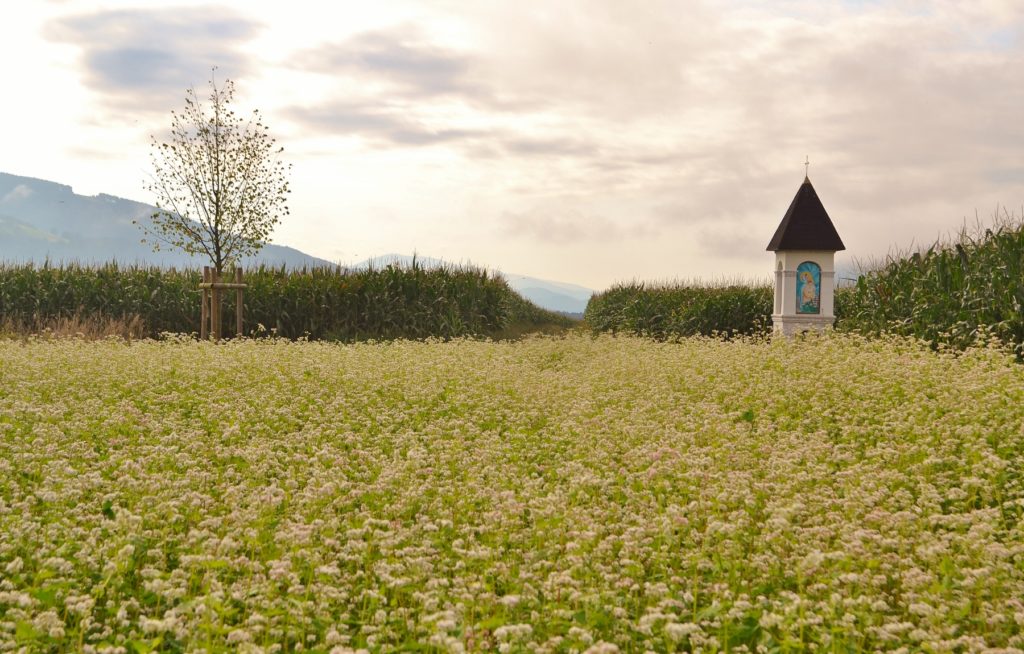 Über die Bacher Felder geht's weiter nach Leifling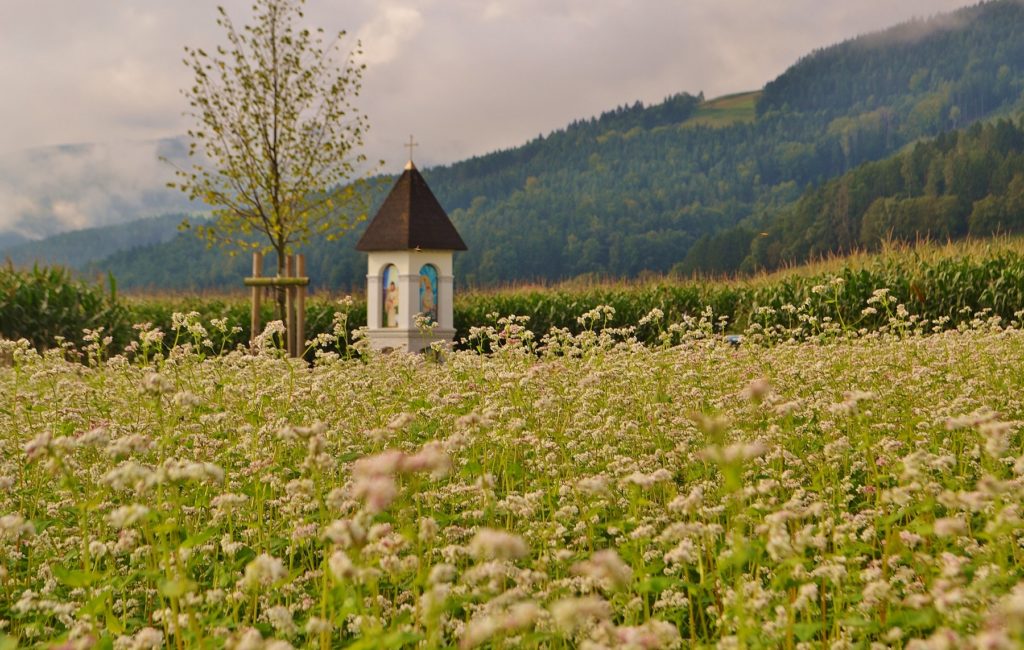 Had'nfeld bei der Gemeinde- bzw. Friedrich Barth Gedächtnislinde und beim Bildstock in Leifling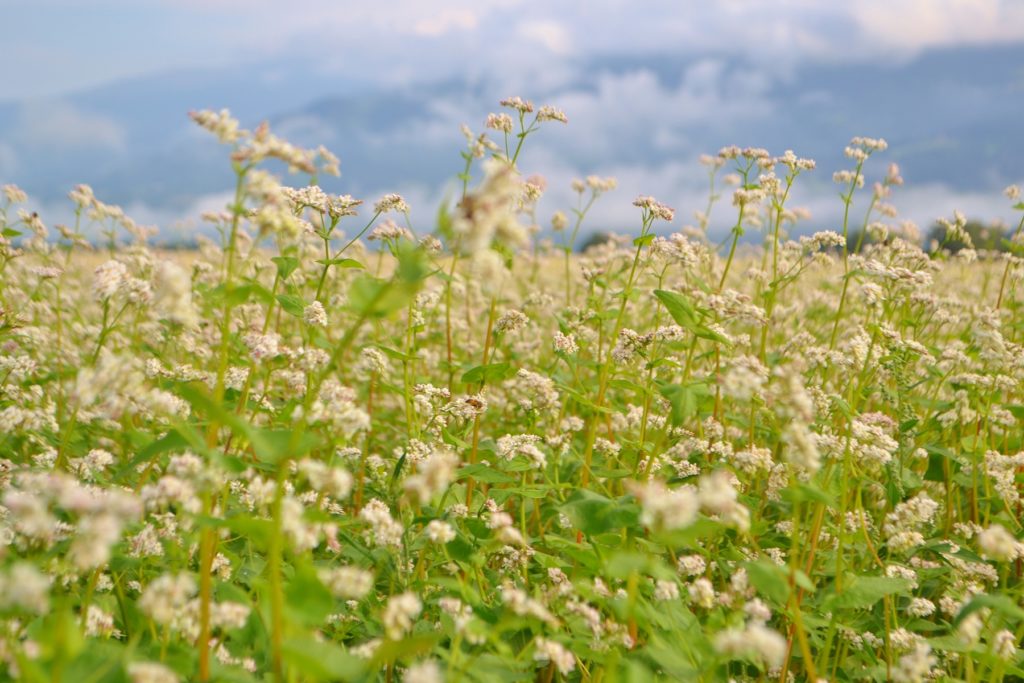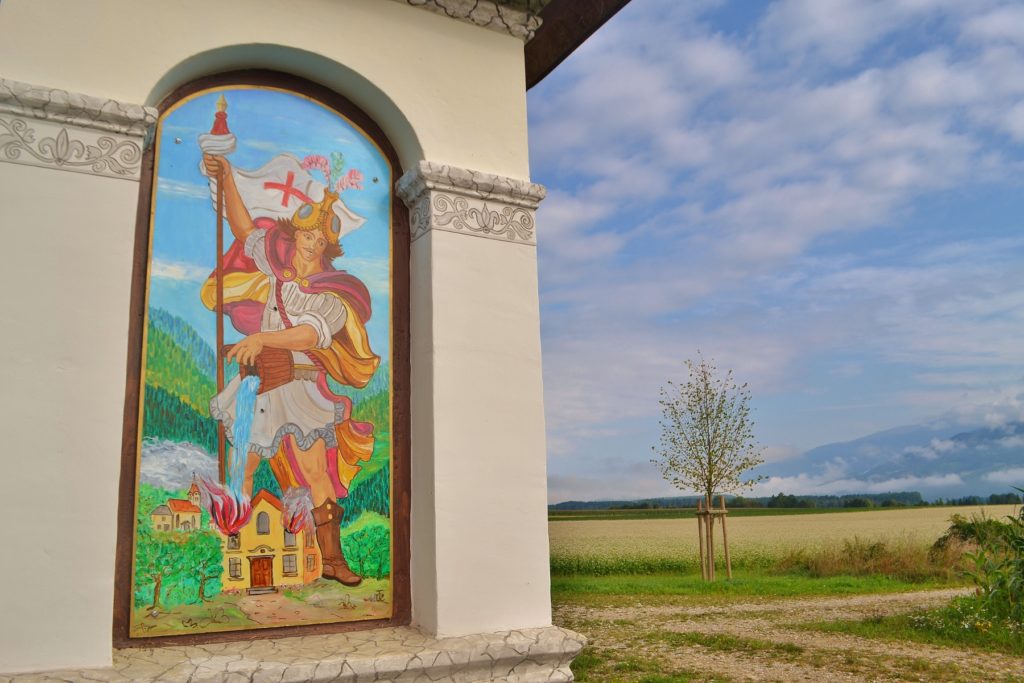 Der Hl. Florian auf dem vom Bildstockmaler Friedolin Urban-Keuschnig erneuerten Matschitsch-Kreuz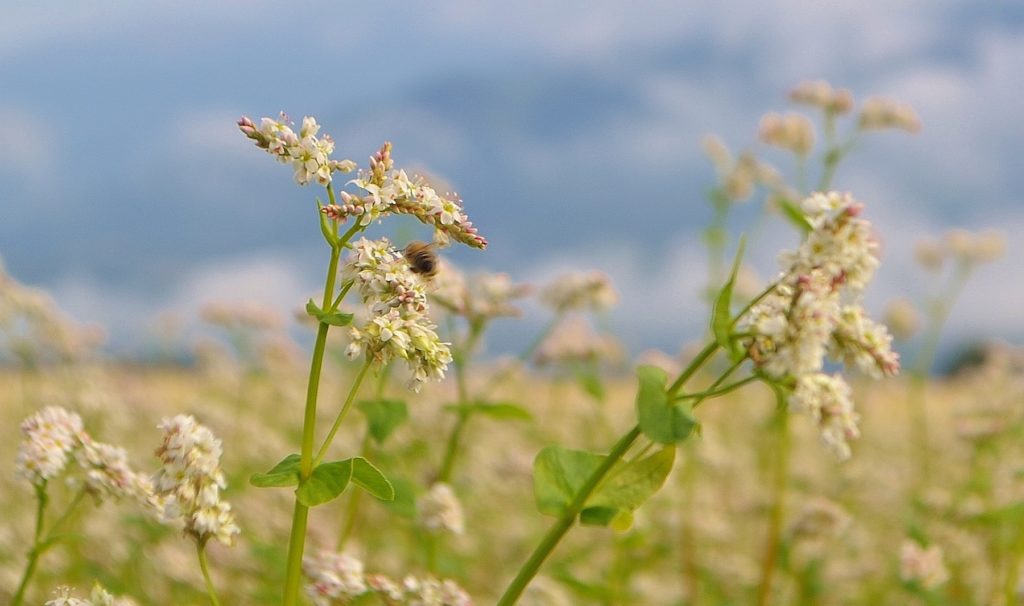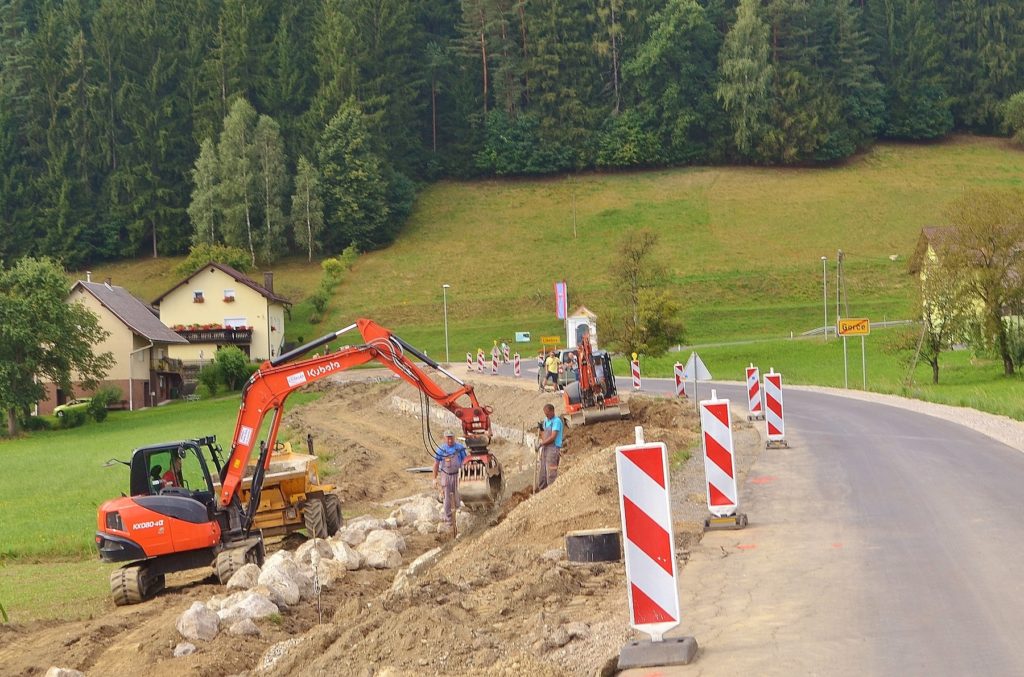 Baustelle in Gorče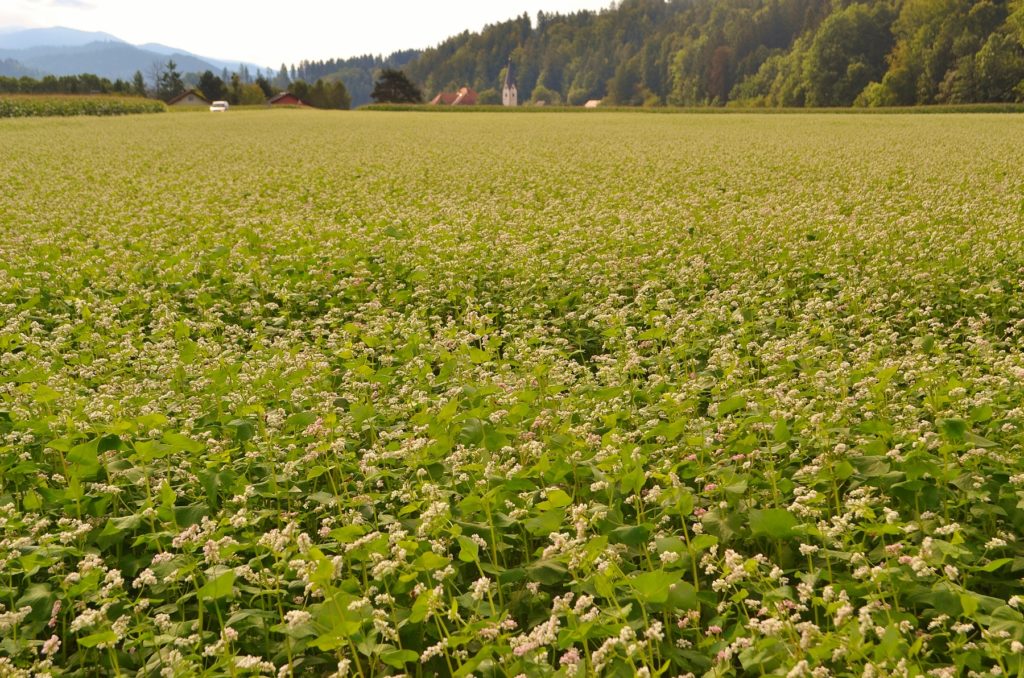 Had'nfelder in Črneče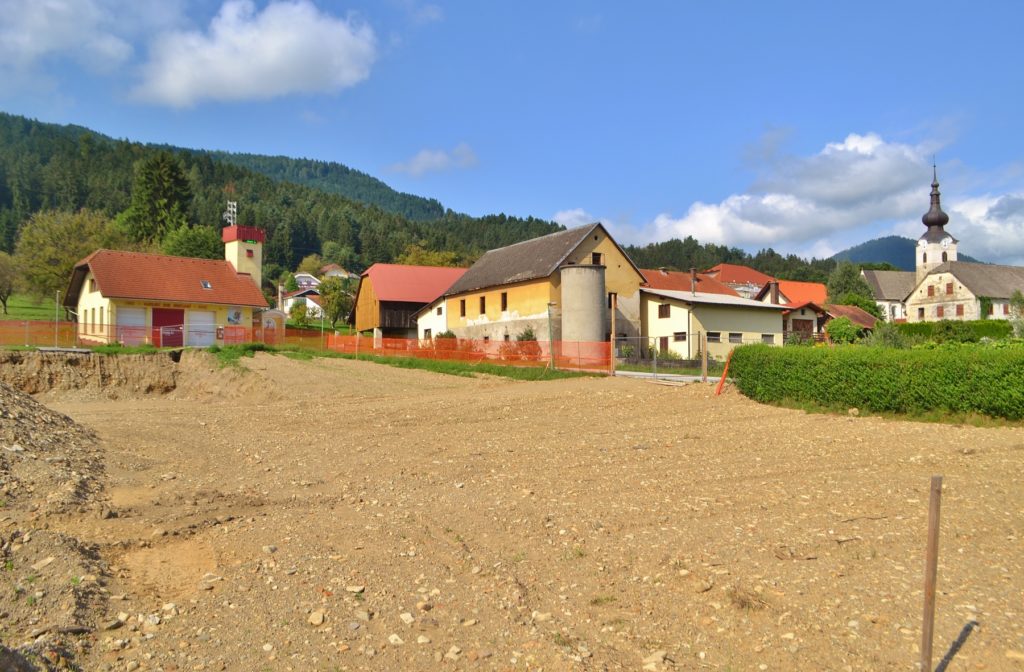 Baustelle in Šentjanž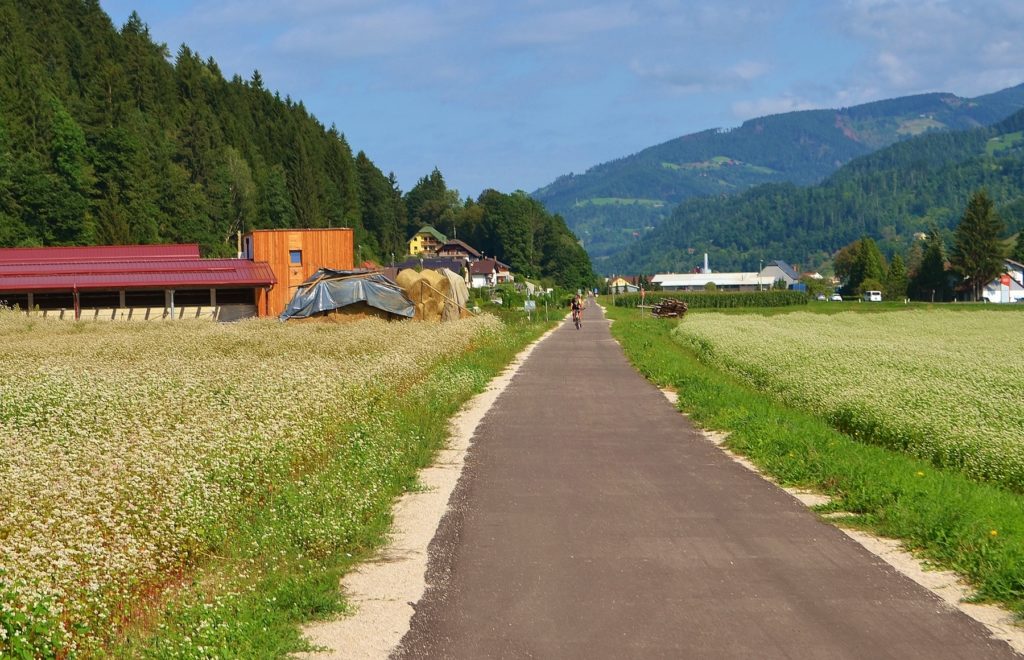 Had'nfelder am Radweg nach Slovenj Gradec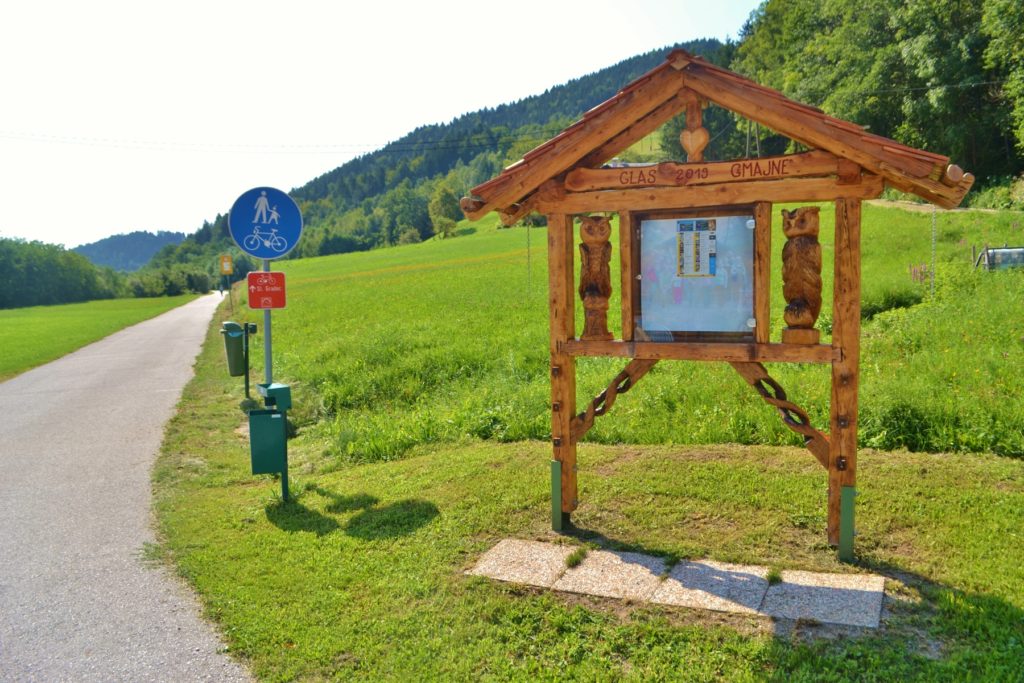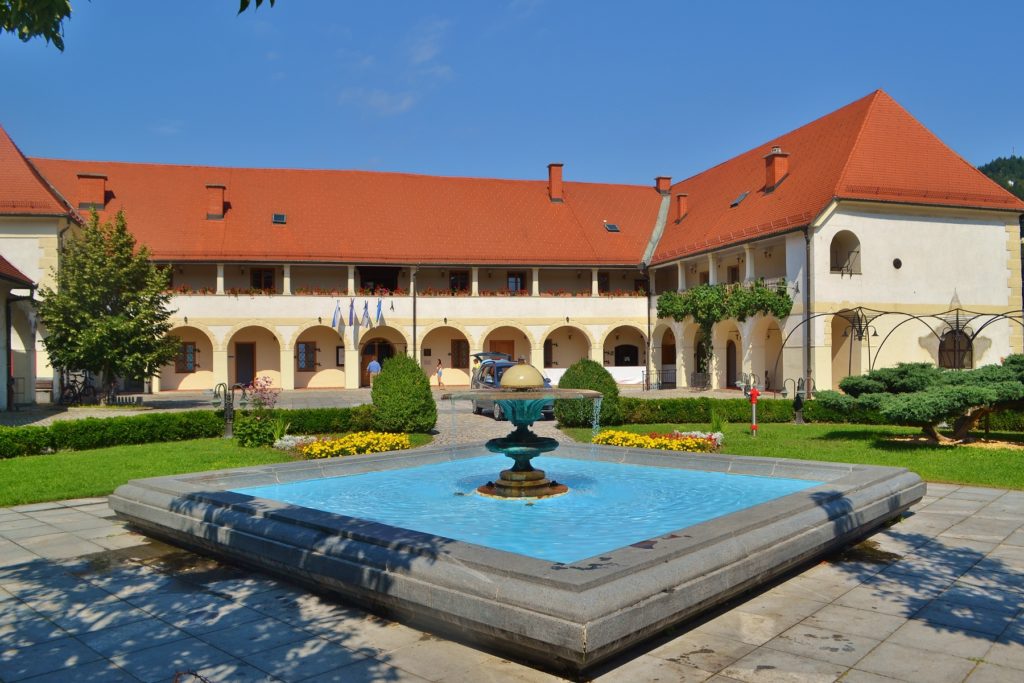 Willkommen in Slovenj Gradec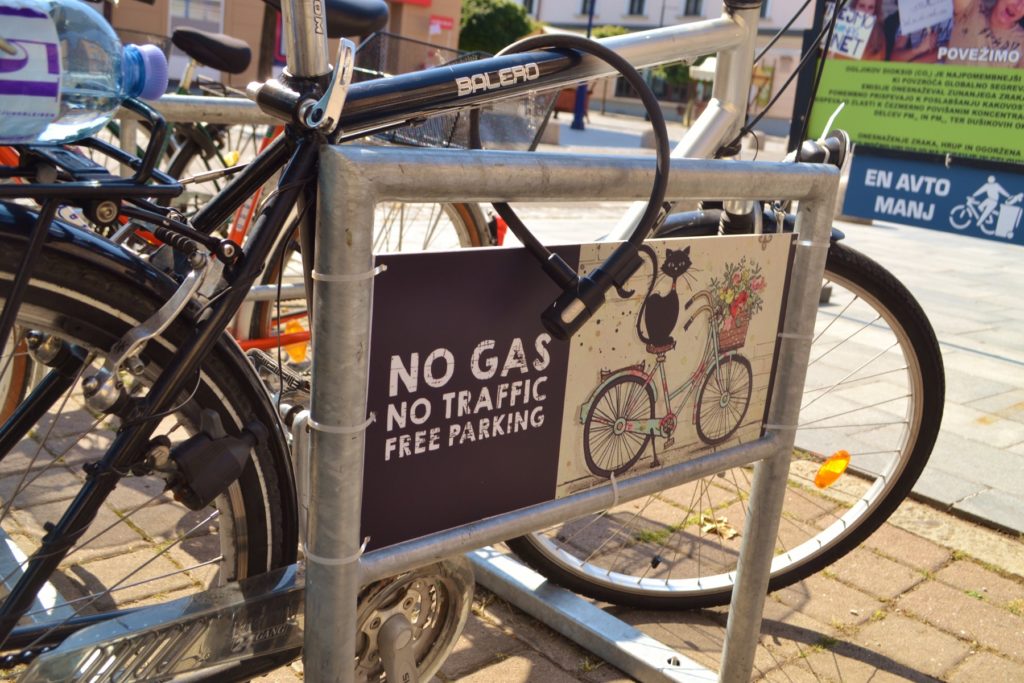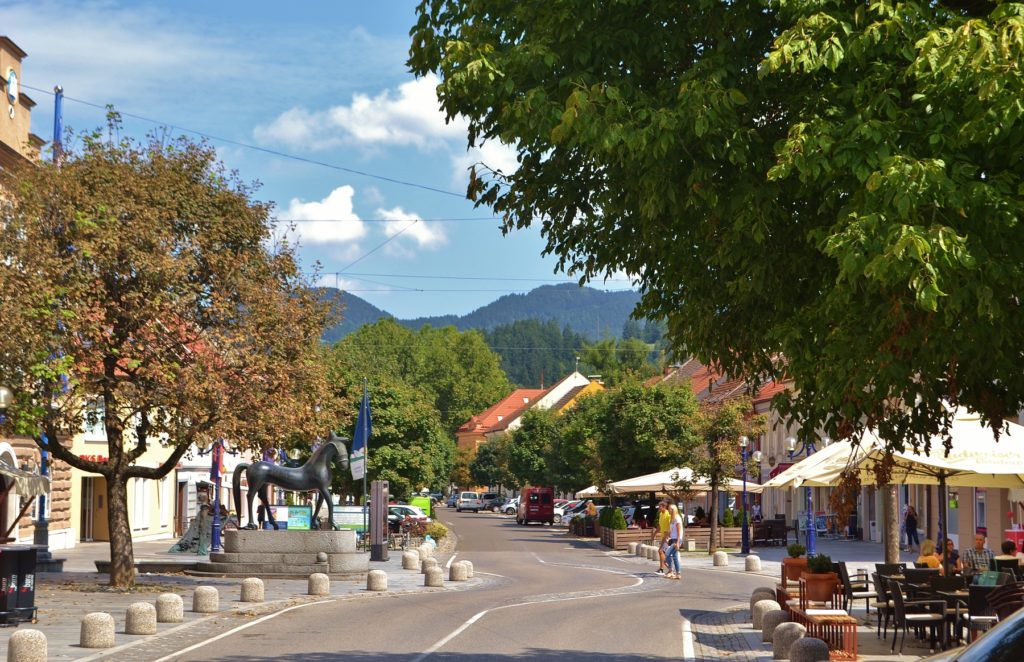 Besuch in der Koroška galerija likovnih umetnosti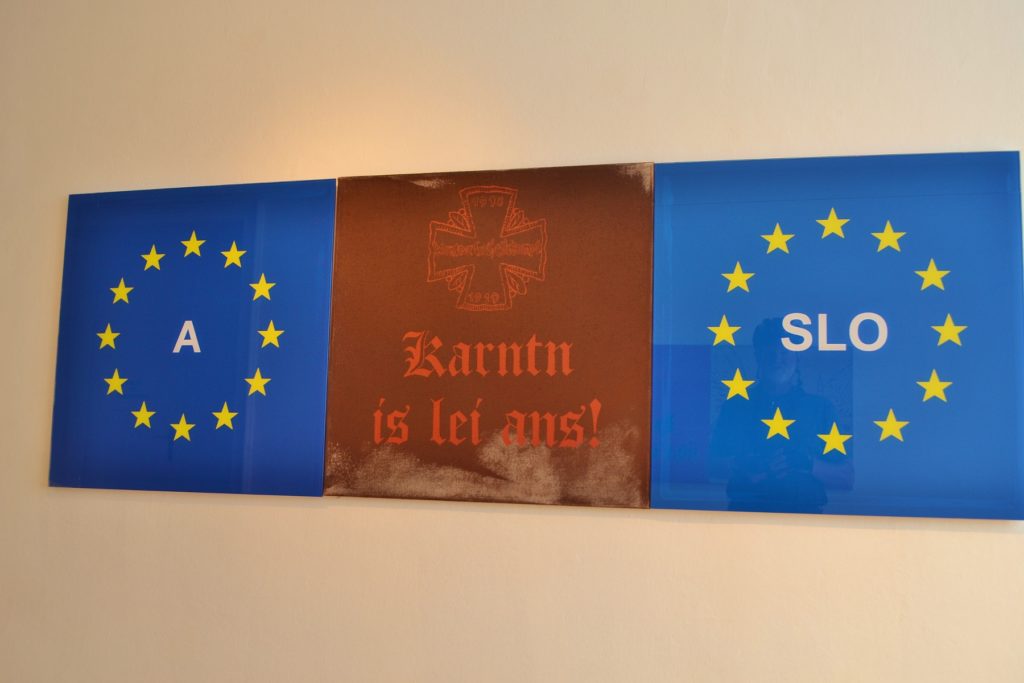 Karl Vouk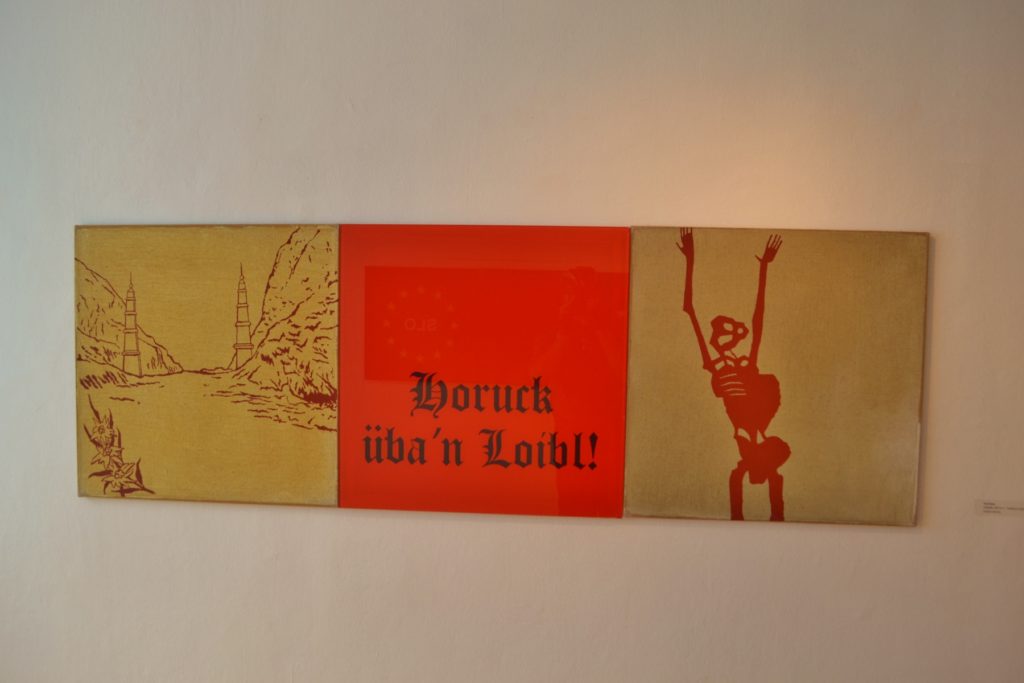 The tremendous world I have inside my head: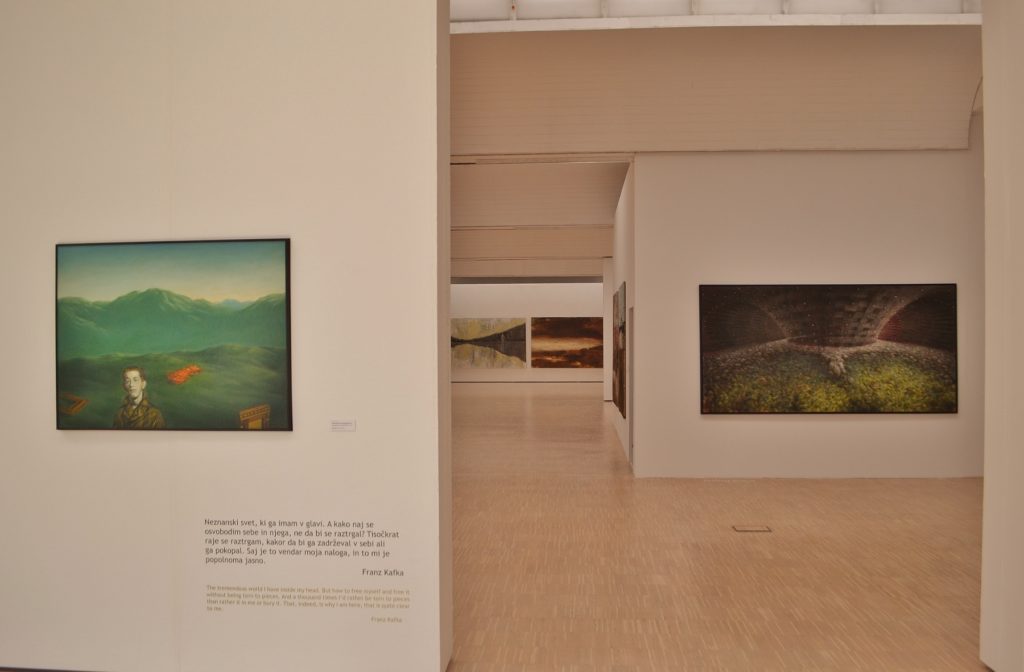 The tremendous world I have inside my head. But how to free myself and free it without being torn to pieces. And a thousand times I'd rather be torn to pieces than rather it in me or bury it. That, indeed, is why I am here, that is quite clear to me.
Franz Kafka
As a reaction to the exhausted modernism and postmodernism, so-called metamodernism brought some new orientations and artistic practices that found their echo especially on Slovenia's literary scene, while this phenomenon was less noticeable in the visual arts although this field, in the last twenty years, has also developed clear outlines of the new figuration gravitating, along with other contemporaneous expressions, towards the so-called metaromanticism whose typical characteristic is that it puts sensuality before the social and political context of contemporary art and sublimely explores the paths to new utopias of the (unreachable) future … turning the definite into the indefinite. The aim of this exhibition was to find the works and representatives of this movement in Slovenian painting and place them in the context of the current developments in Europe and worldwide. The available space allowed for the presentation of selected large-format works by eighteen authors, although the initial selection included several more names that could not be included in the exhibition because of different circumstances. The exhibition thus features works by Igor Banfi, Bojan Bensa, Matej Čepin, Mitja Ficko, Jernej Forbici, Boštjan Jurečič, Simon Kajtna, Narcis Kantardžić, Barbara Kastelec, Aleksij Kobal, Gani Llaloshi, Robert Lozar, Silvester Plotajs Sicoe, Nataša Ribič Štefanec, Apolonija Simon, Natalija Šeruga Golob, and video works by Nataša Prosenc Stearns and Ksenija Čerče.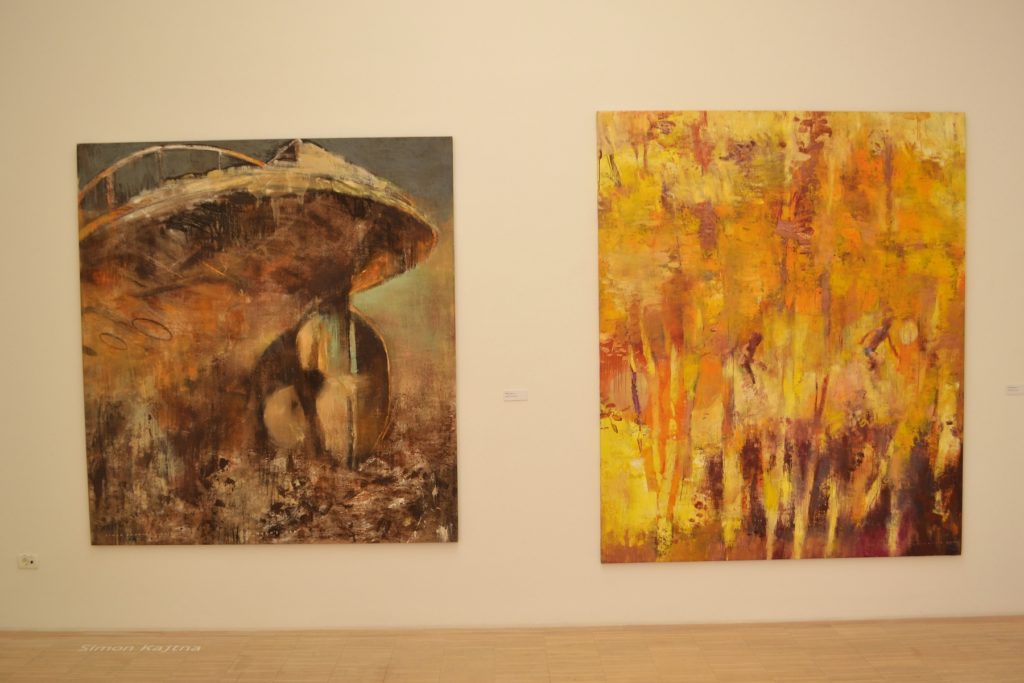 "Noah's Ark" and "Summertime"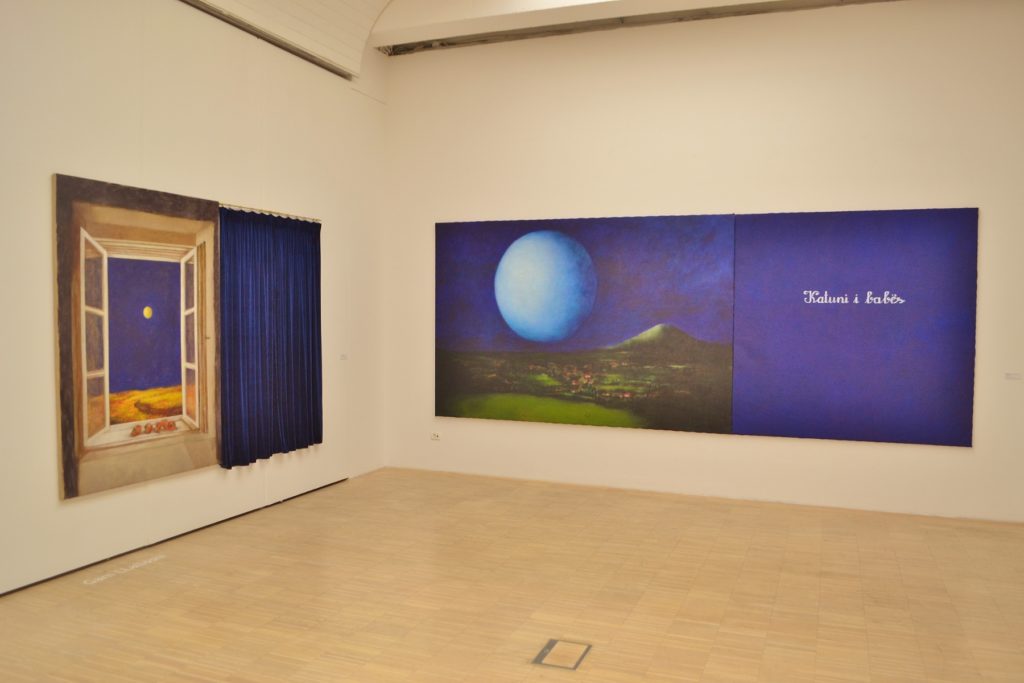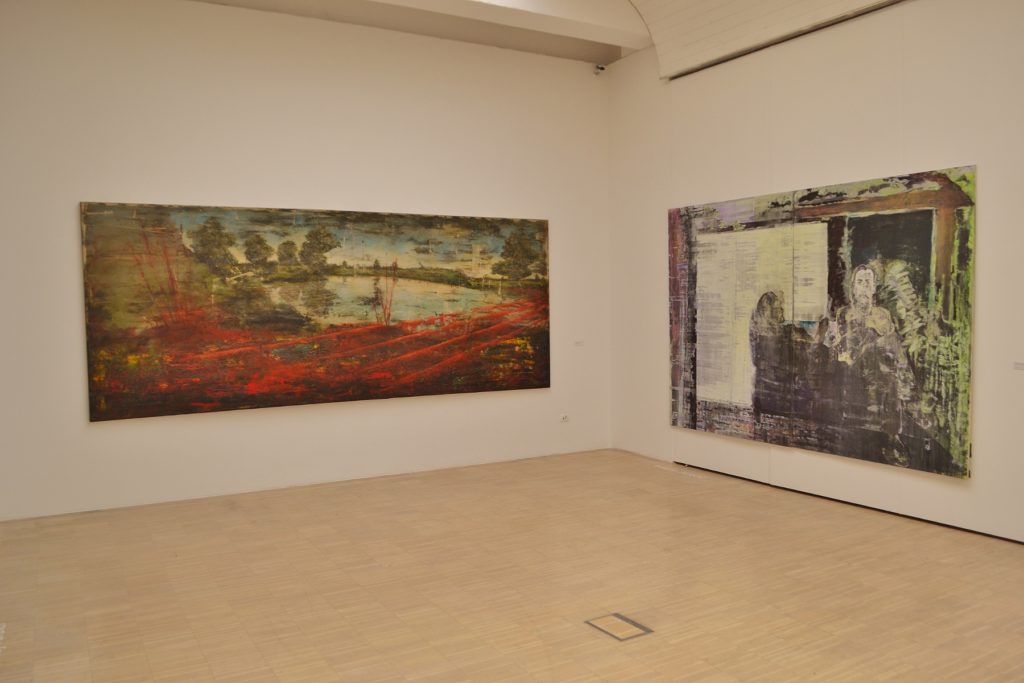 Jernej Forbici: "Sleep now in the fire"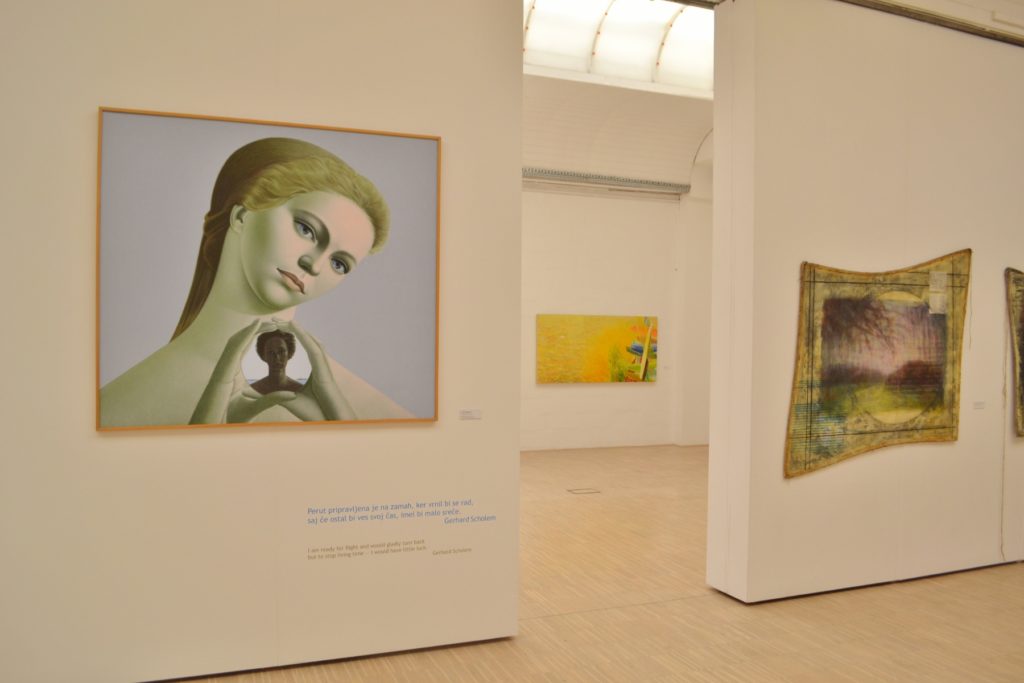 Metamodernism and metaromanticism in Slovenian painting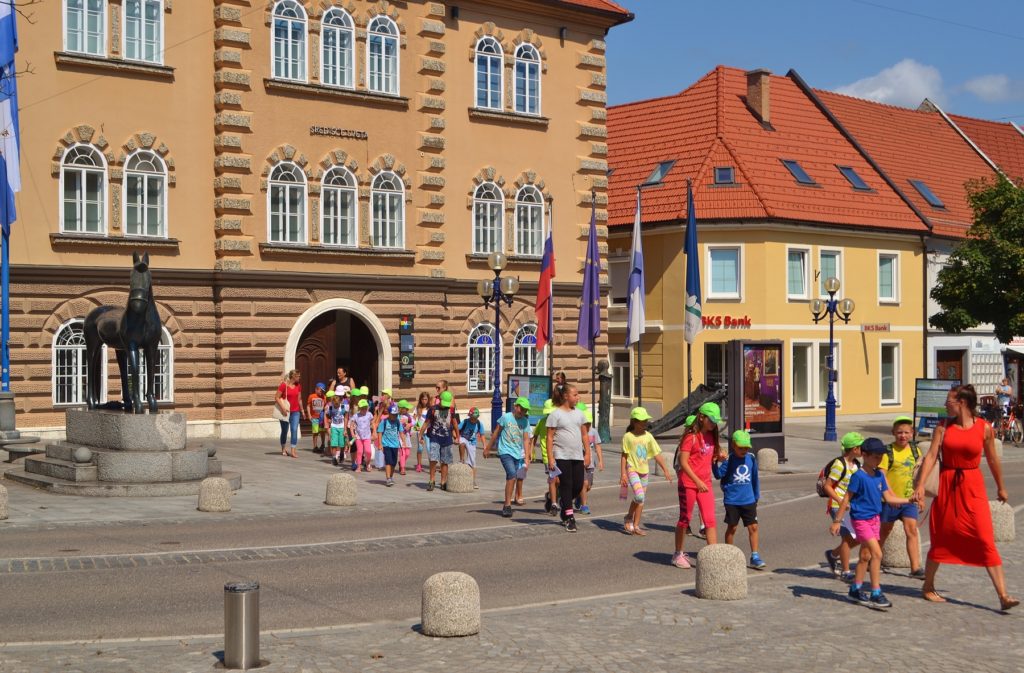 Education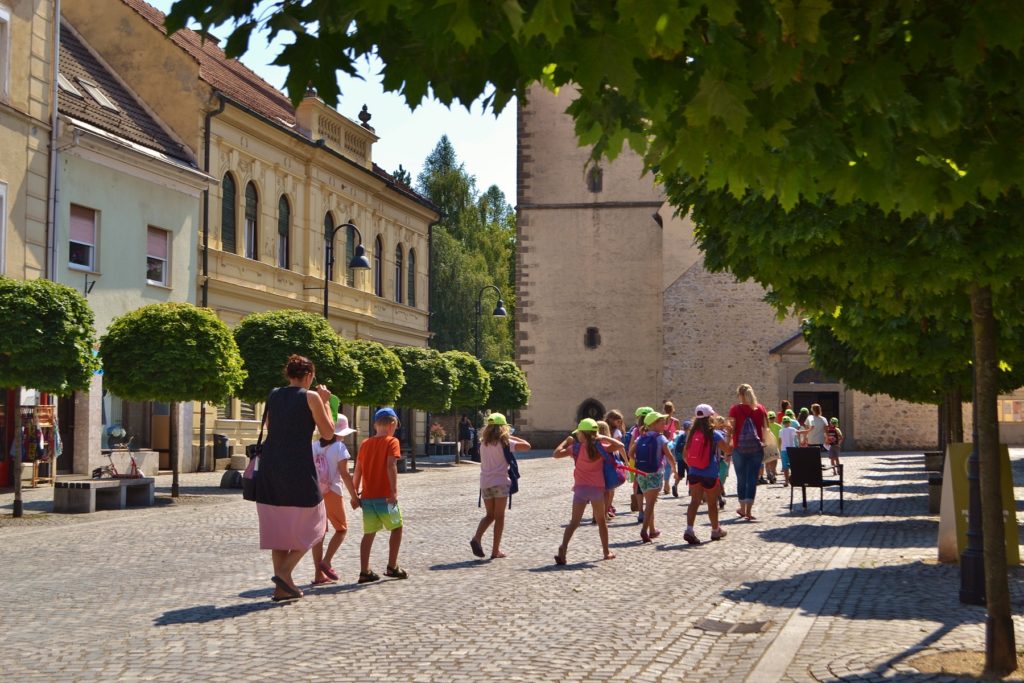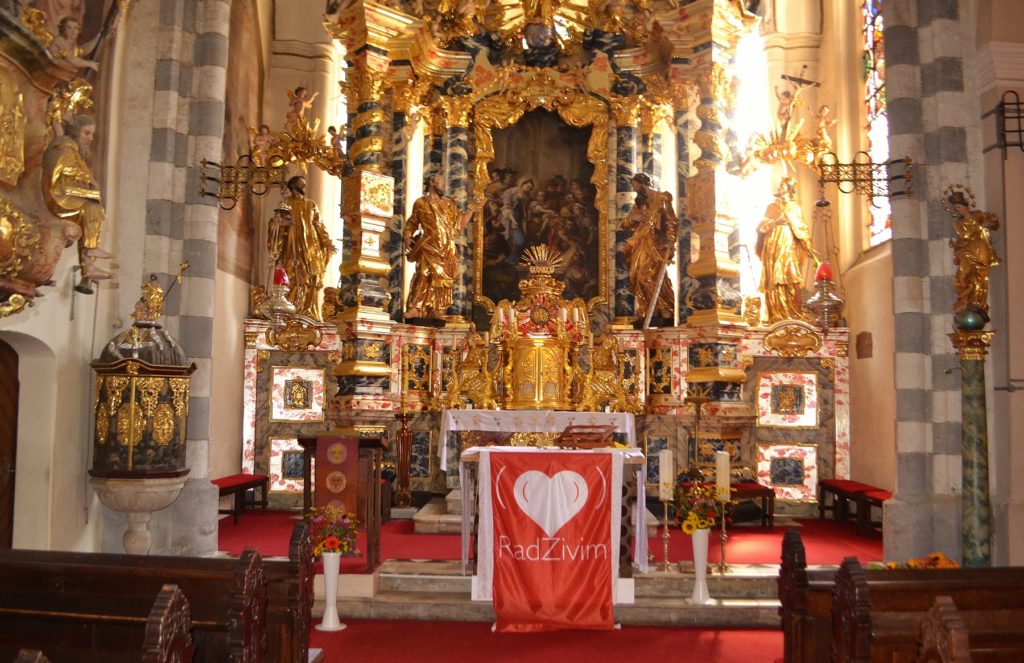 The Parish Church of Saint Elizabeth in Slovenj Gradec – Cerkev Sv Elizabete in Slovenian. This historic Romanesque church was consecrated in 1251 and then remodelled around 1500. Its belltower stands at 50m.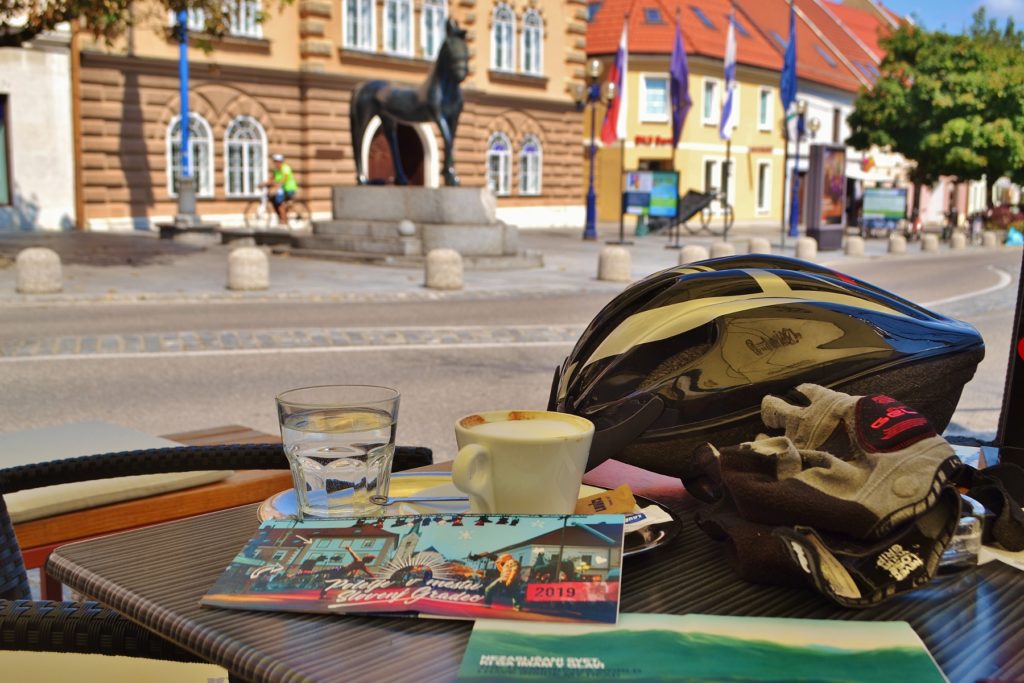 Poletje v mestu Slovenj Gradec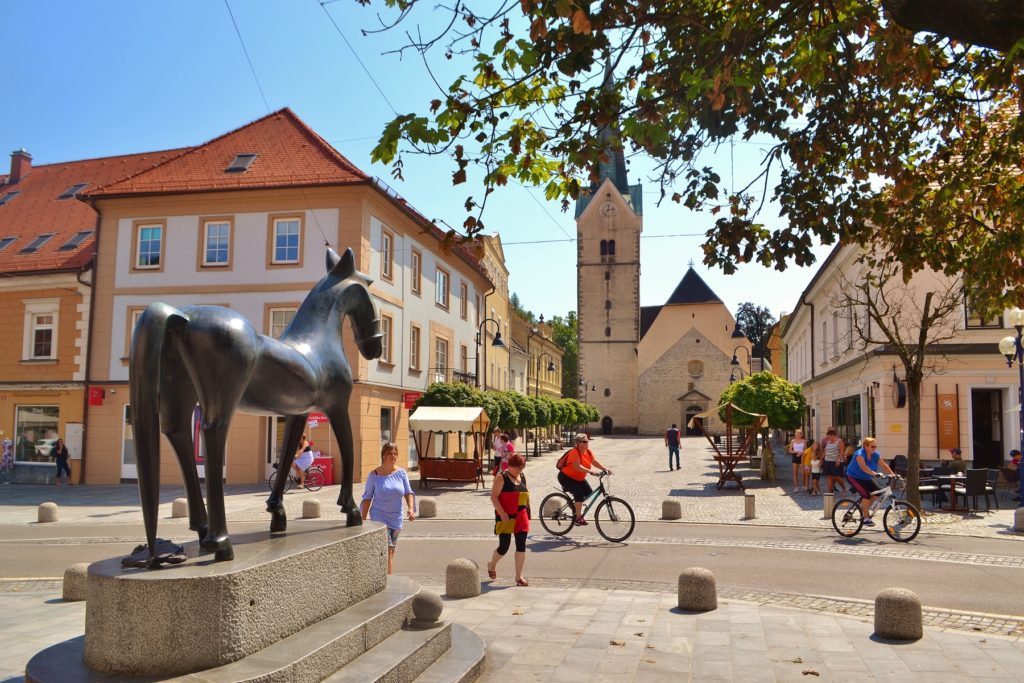 Venetic Horse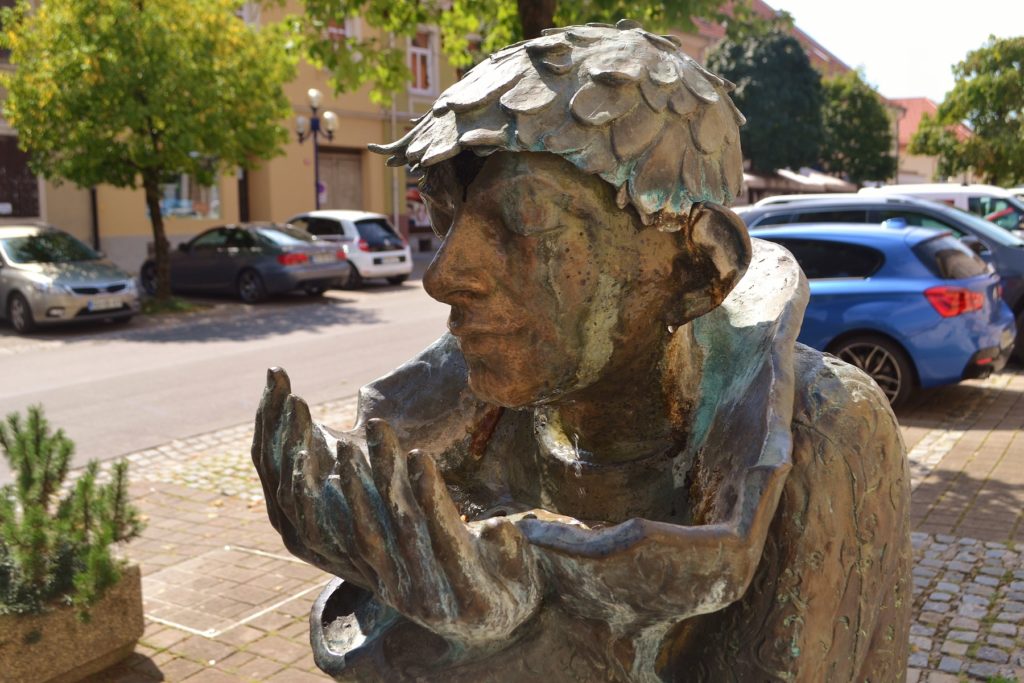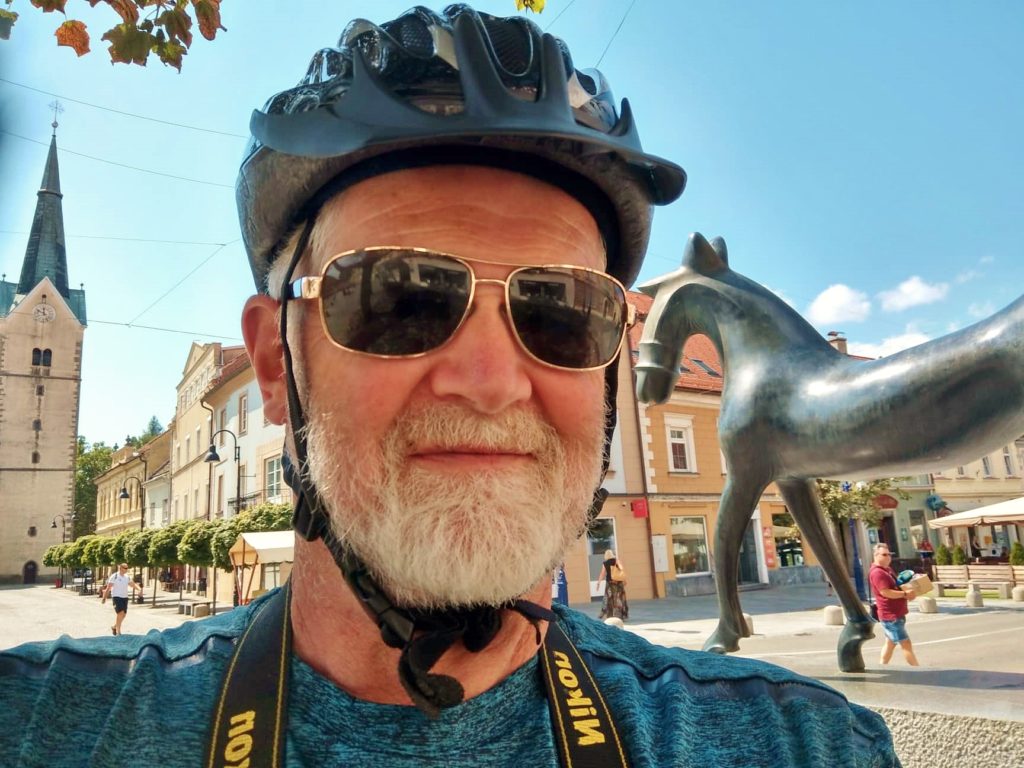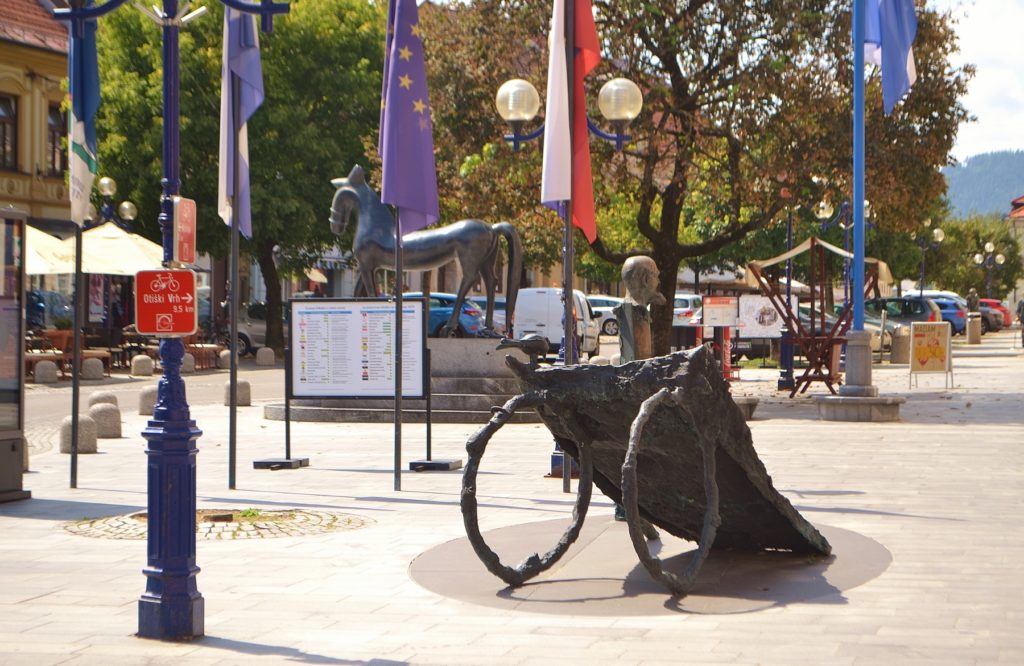 Show me the way home via Otiski Vrh ….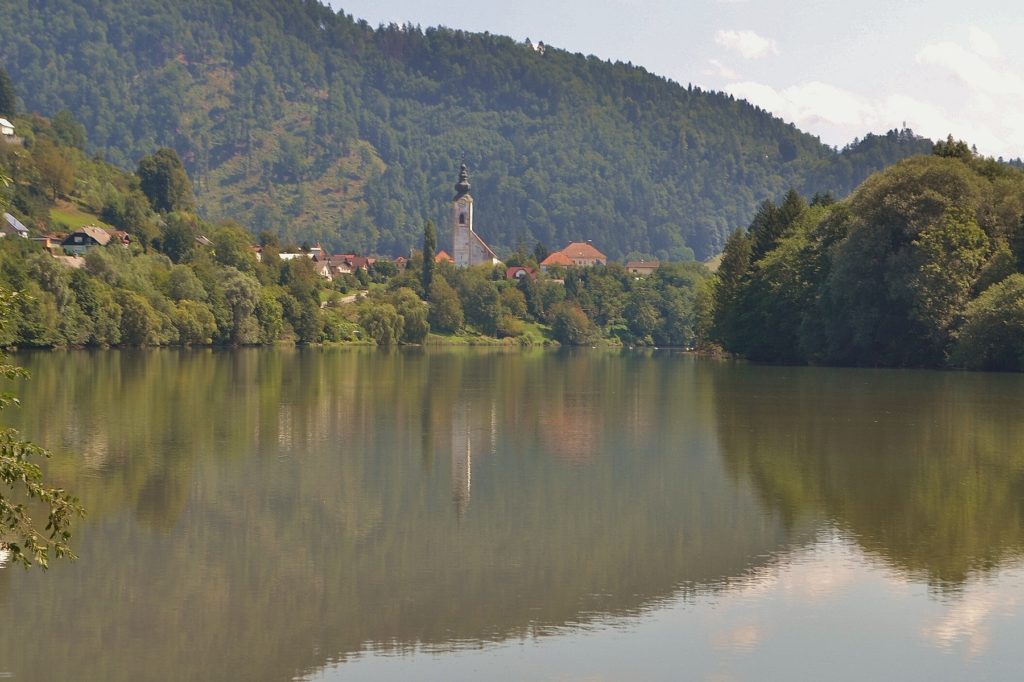 … and Dravograd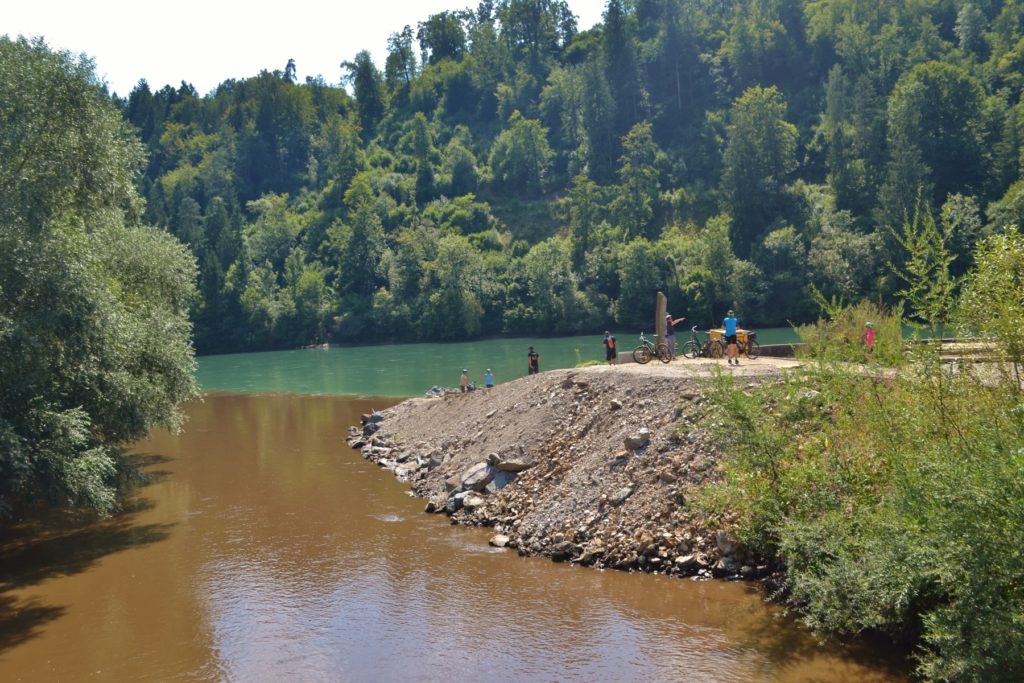 Die Lavant bei der Mündung in die Drau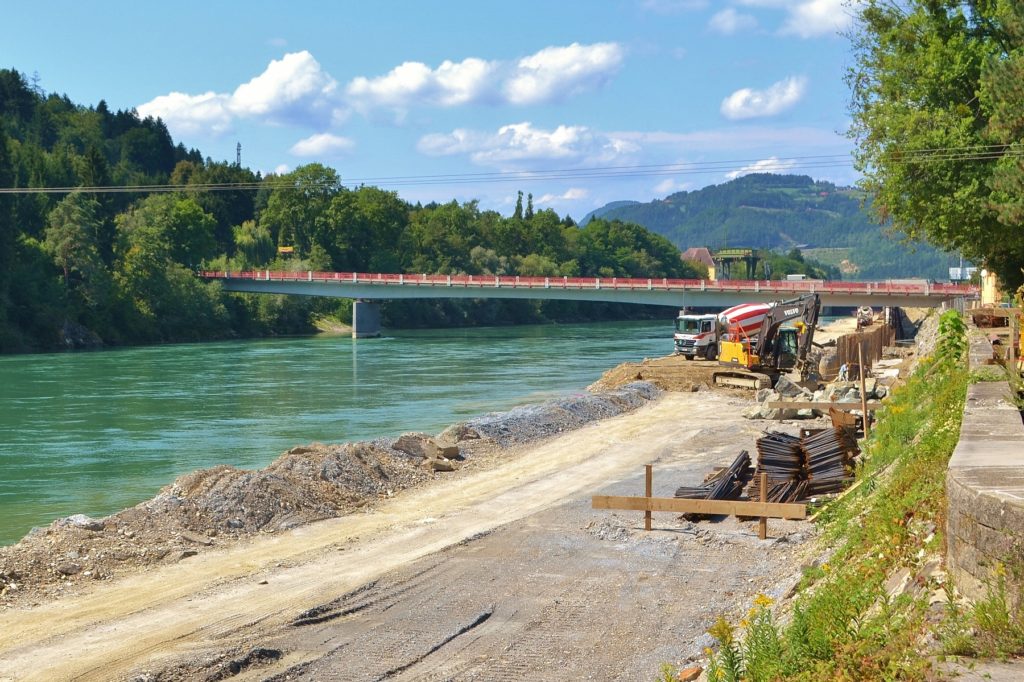 Langzeitbaustelle in Lavamünd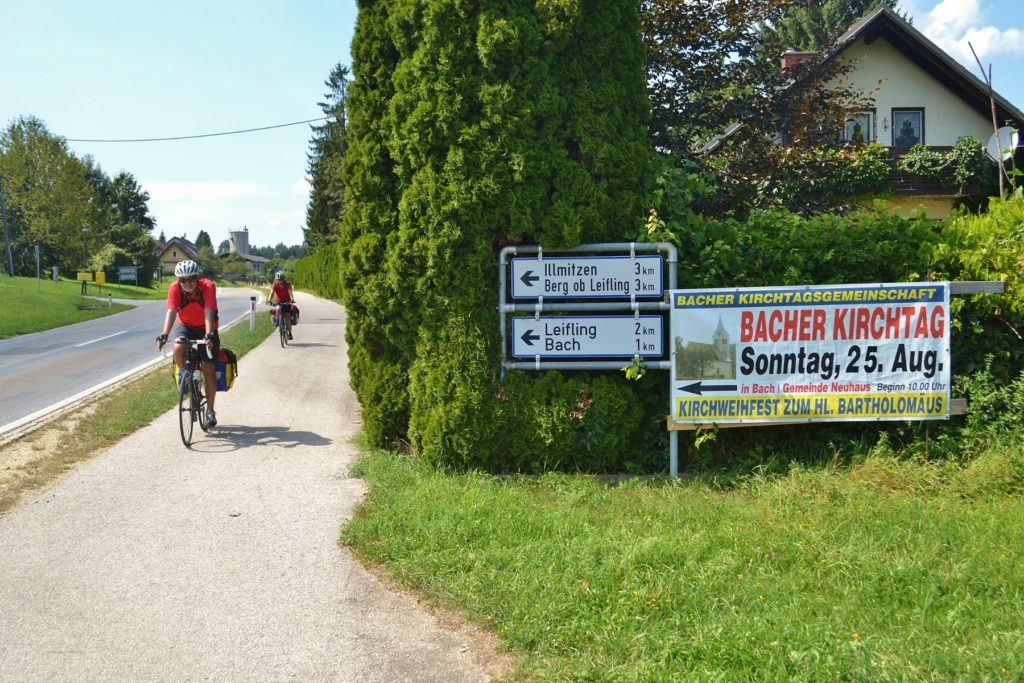 Einladung zum Bacher Kirchtag am Drauradweg