"May You Live In Interesting Times" and "Building Bridges"at the Biennale di Venezia dell' arte 2019
The 58th International Art Exhibition, titled May You Live In Interesting Times, takes place from 11th May to 24th November 2019. The title is a phrase of English invention that has long been mistakenly cited as an ancient Chinese curse that invokes periods of uncertainty, crisis and turmoil; "interesting times", exactly as the ones we live in today.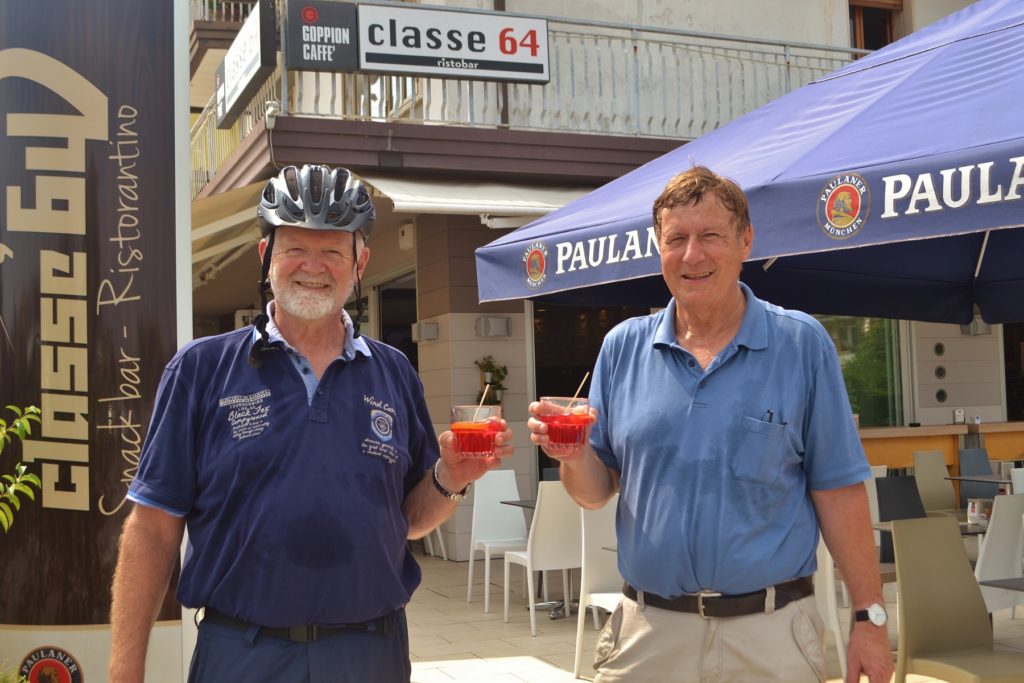 Preparations for our visit to the Biennale di Venezia on a cycling tour to the bar "Classe 64" in Jesolo City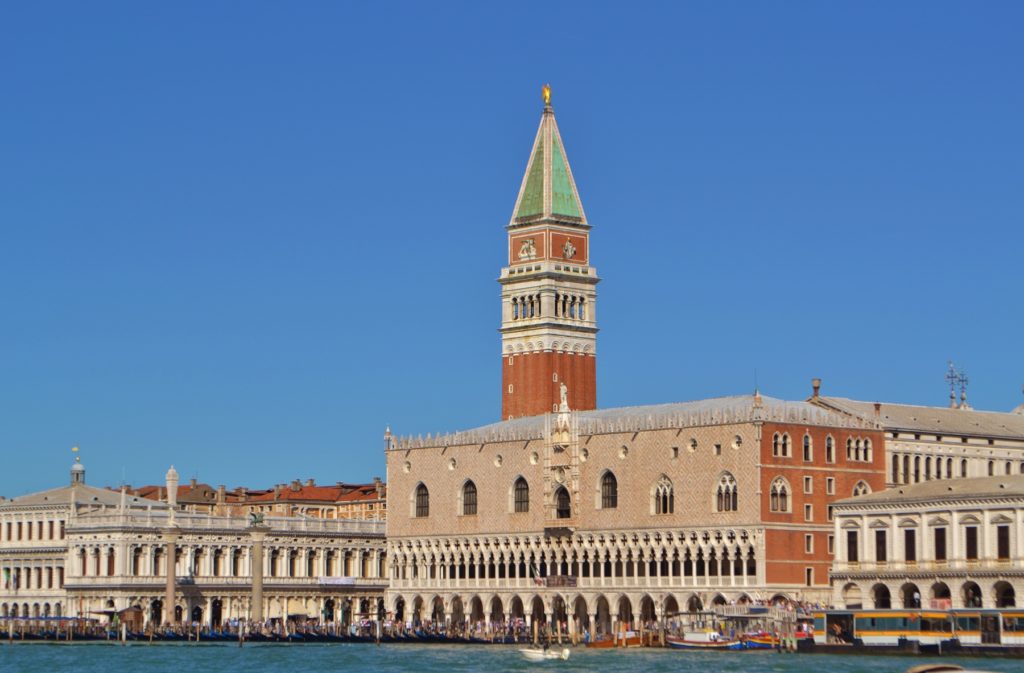 Arriving in Venice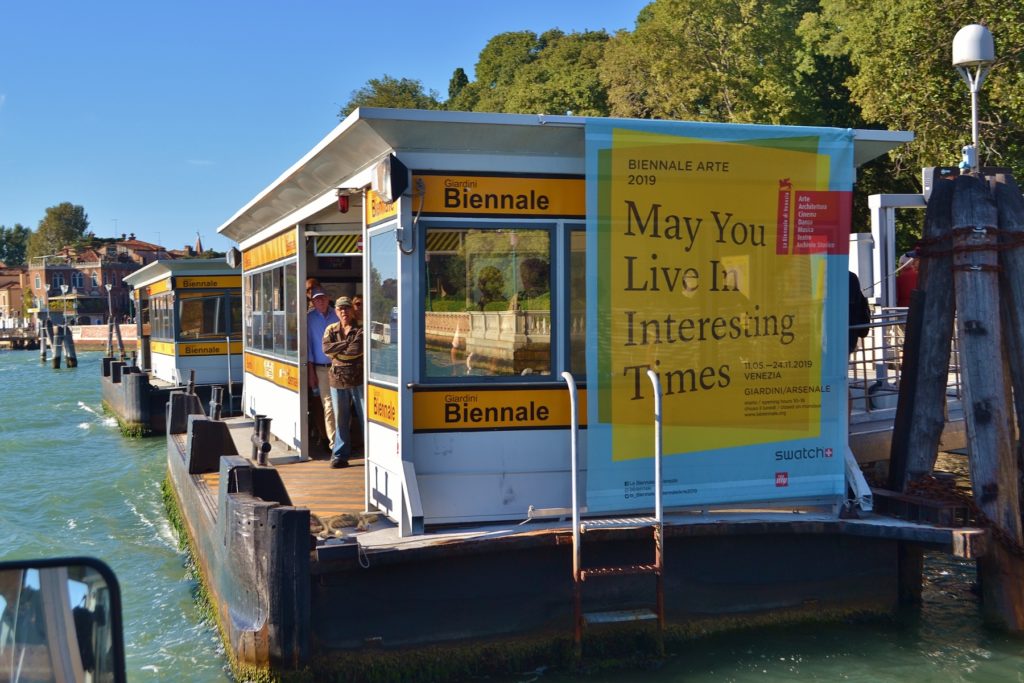 …. at the Giardini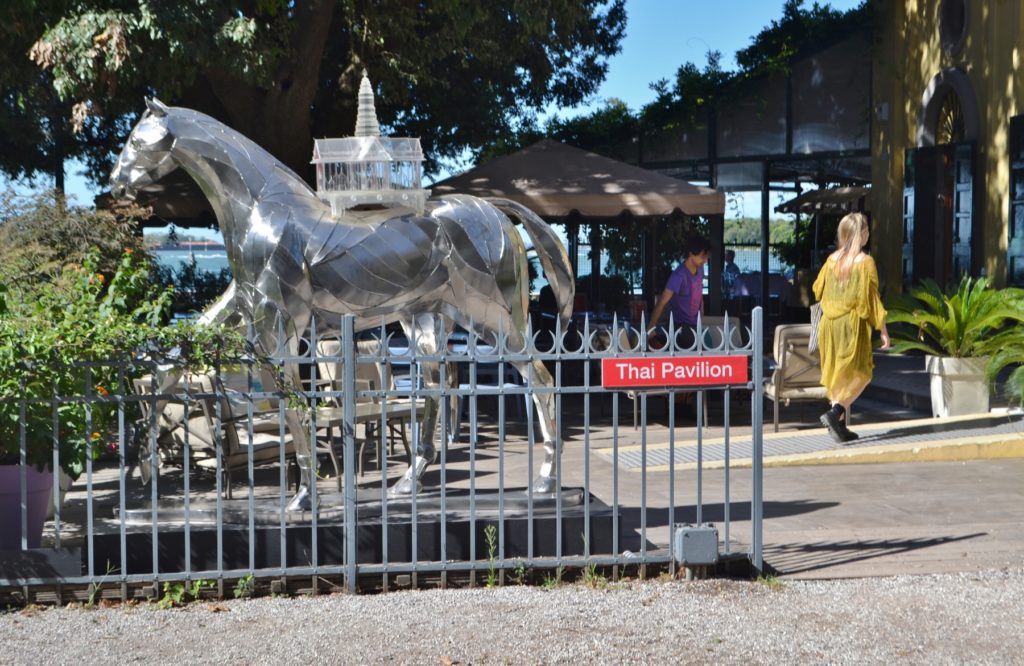 Fascinating international pavilions of art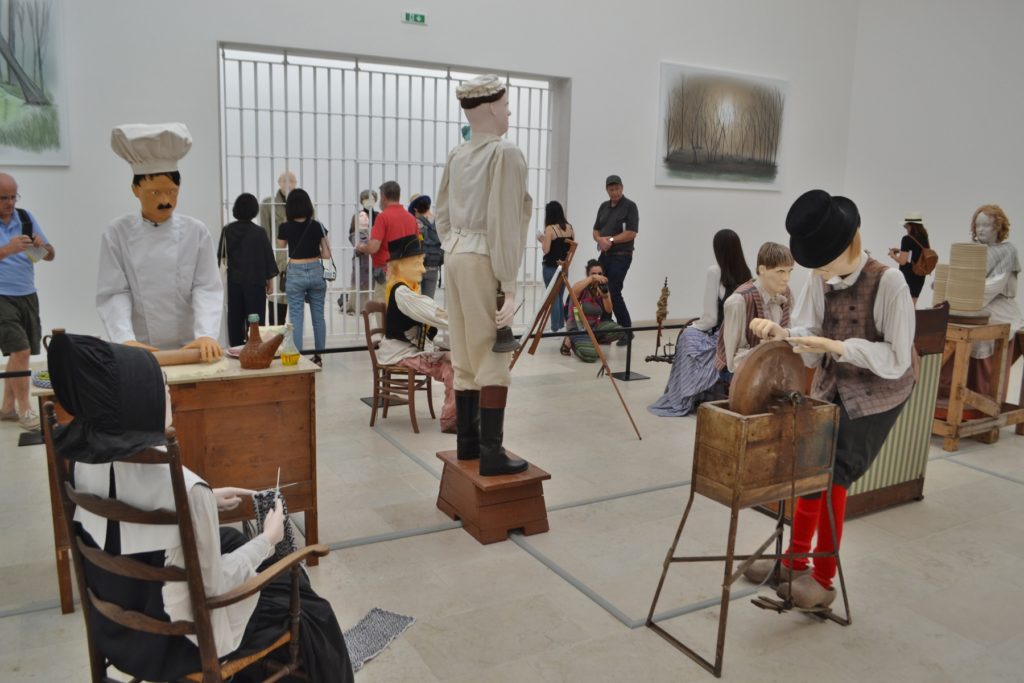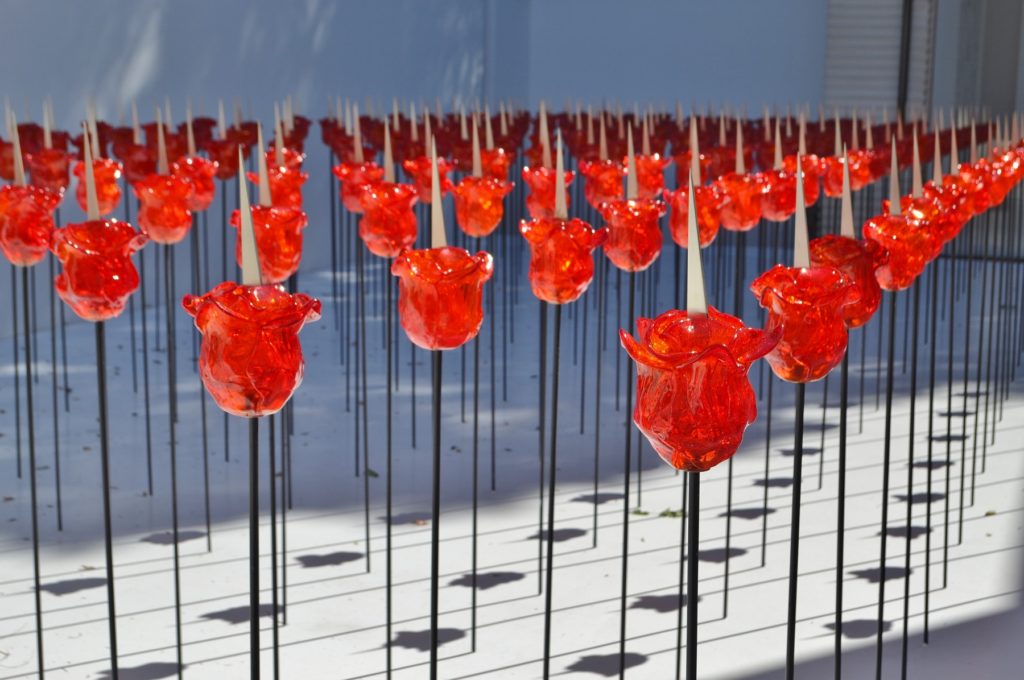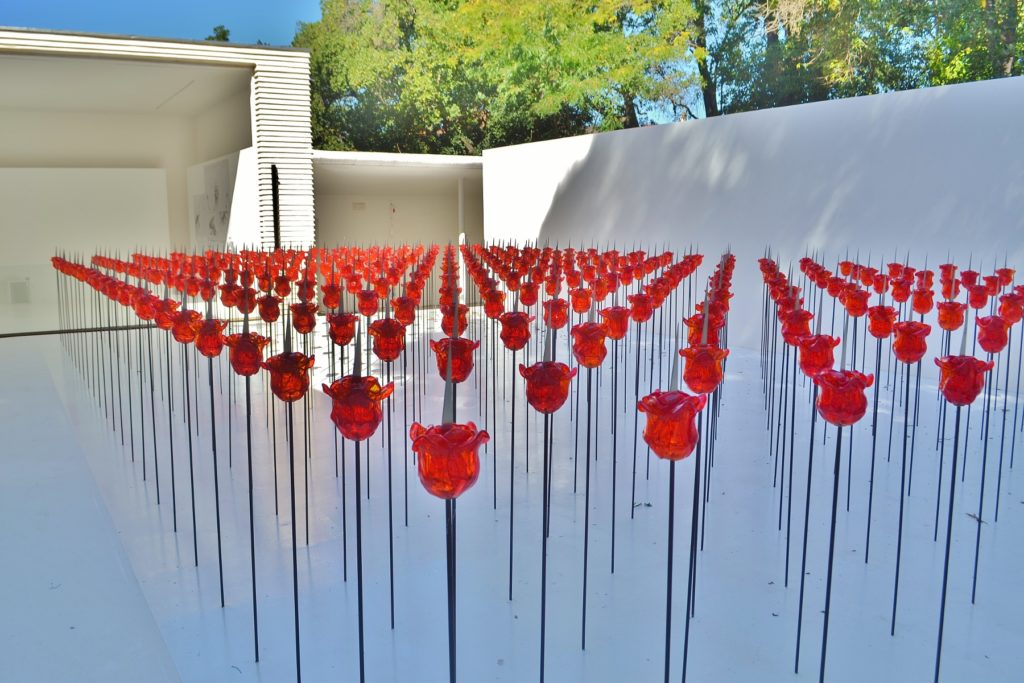 Austrian Pavilion 2019 | Renate Bertlmann
In the pavilion's back courtyard, the artists created a vivid sculptural installation consisting of 312 red glass roses pierced by sharp steel knives. Again, with her knife-rose installation, the Austrian artist focuses on the dichotomy of the human existence and on the ambivalence of the social and cultural paradigms we are all influenced by.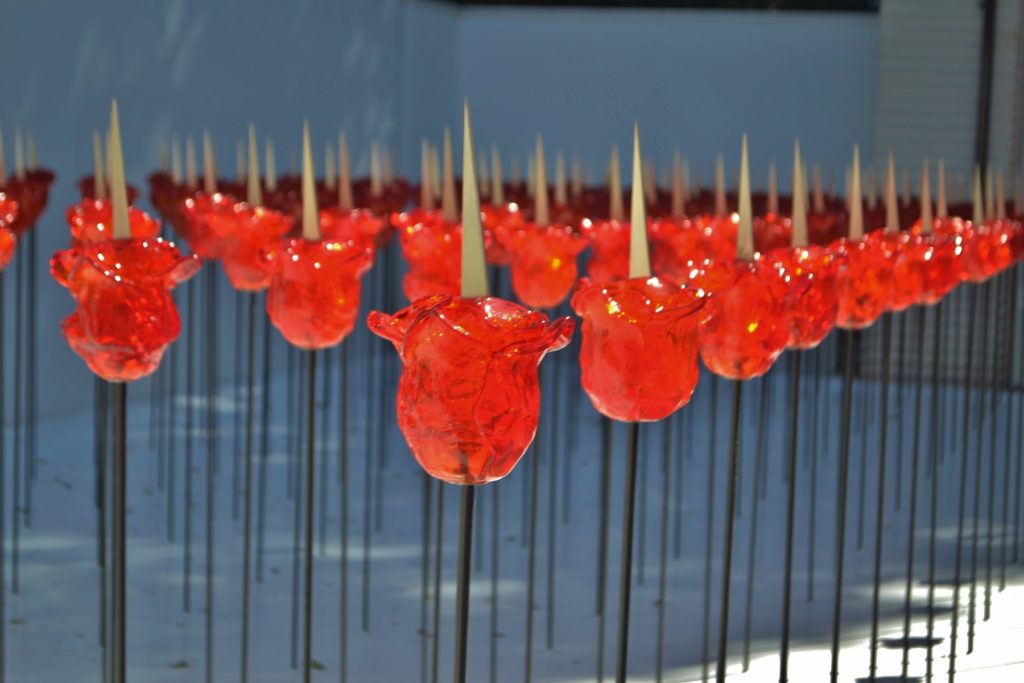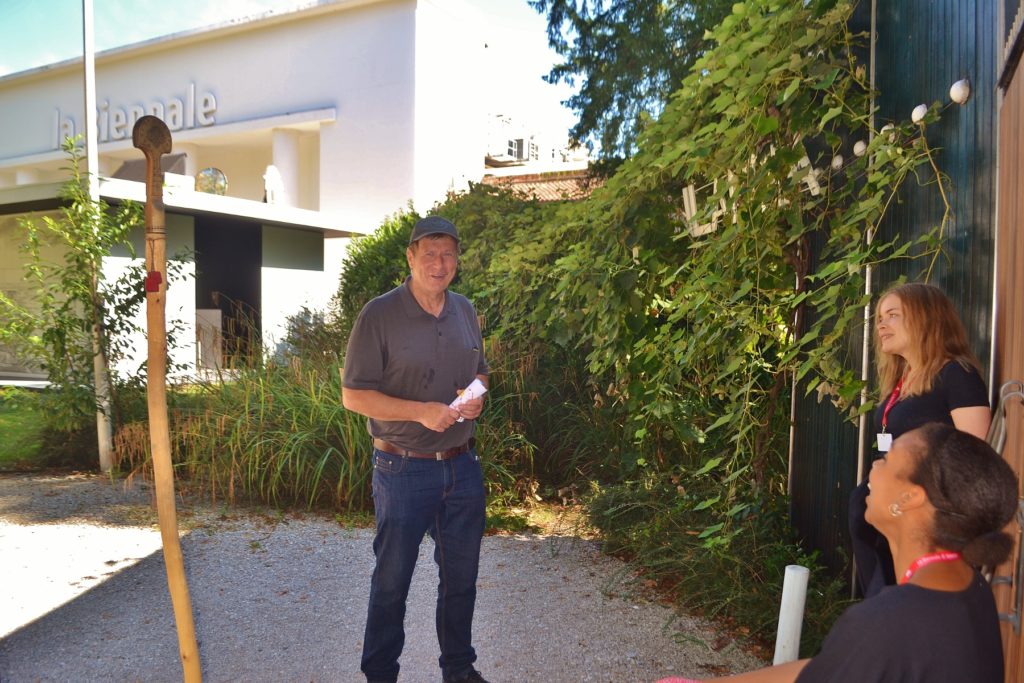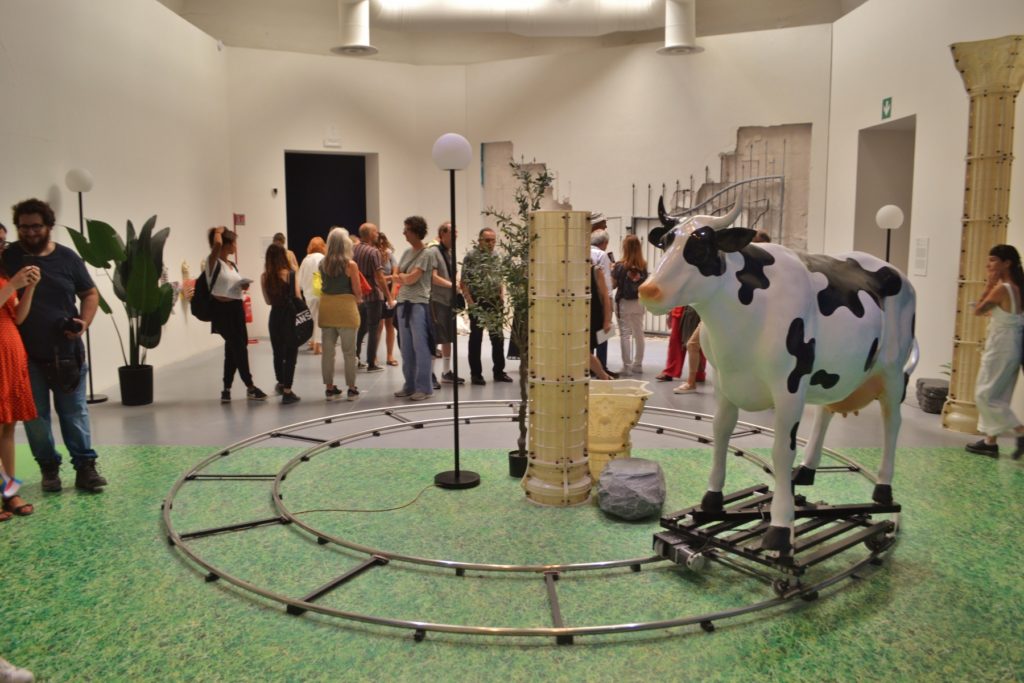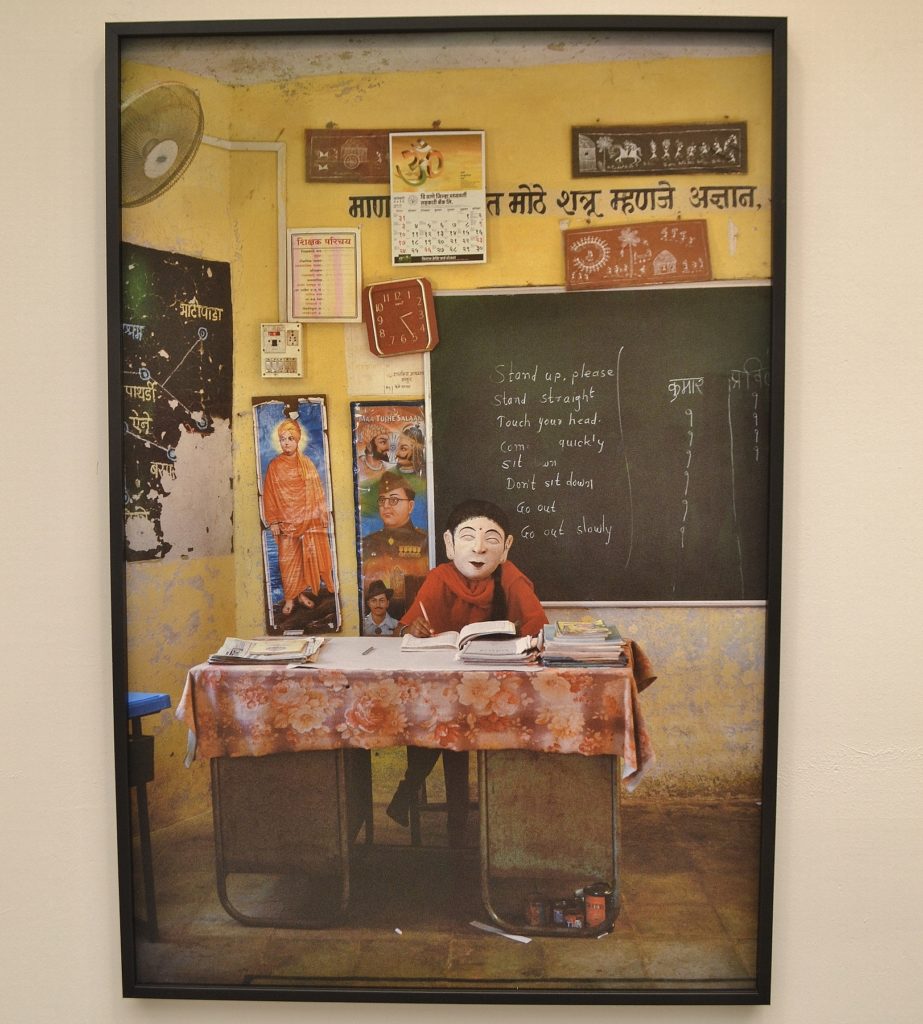 Teaching English in ….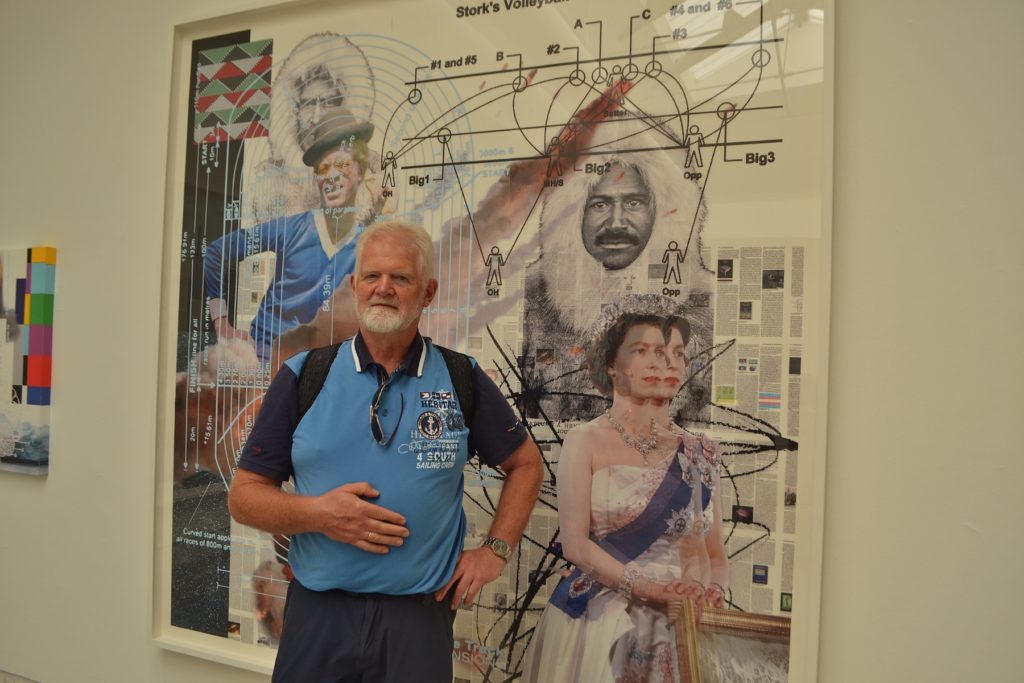 Teaching about the Queen for many decades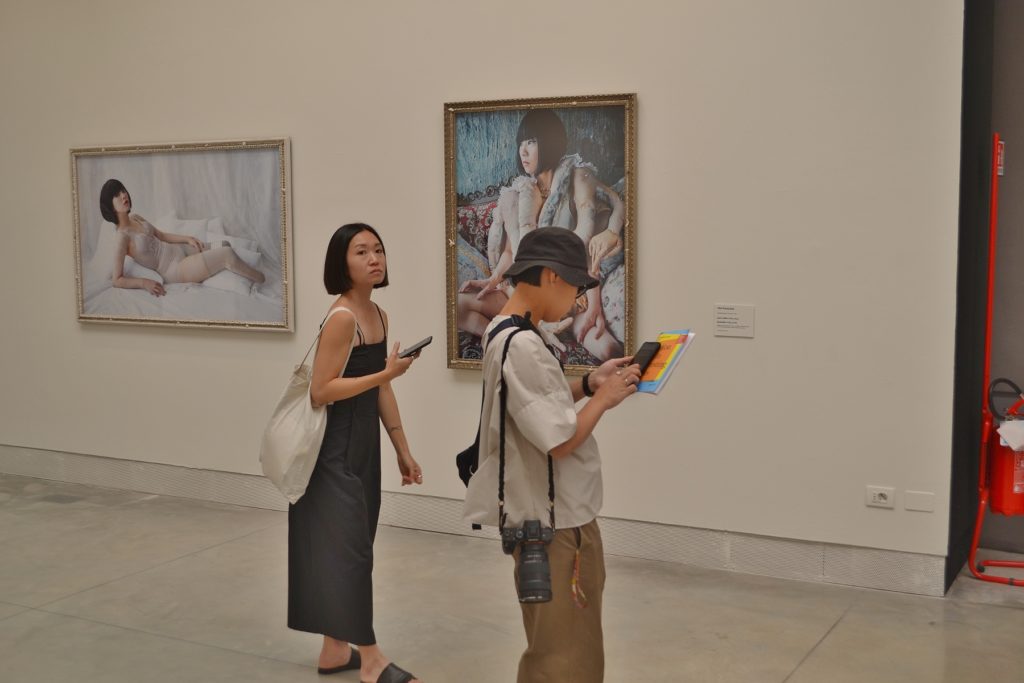 Strolling through the Giardini pavilions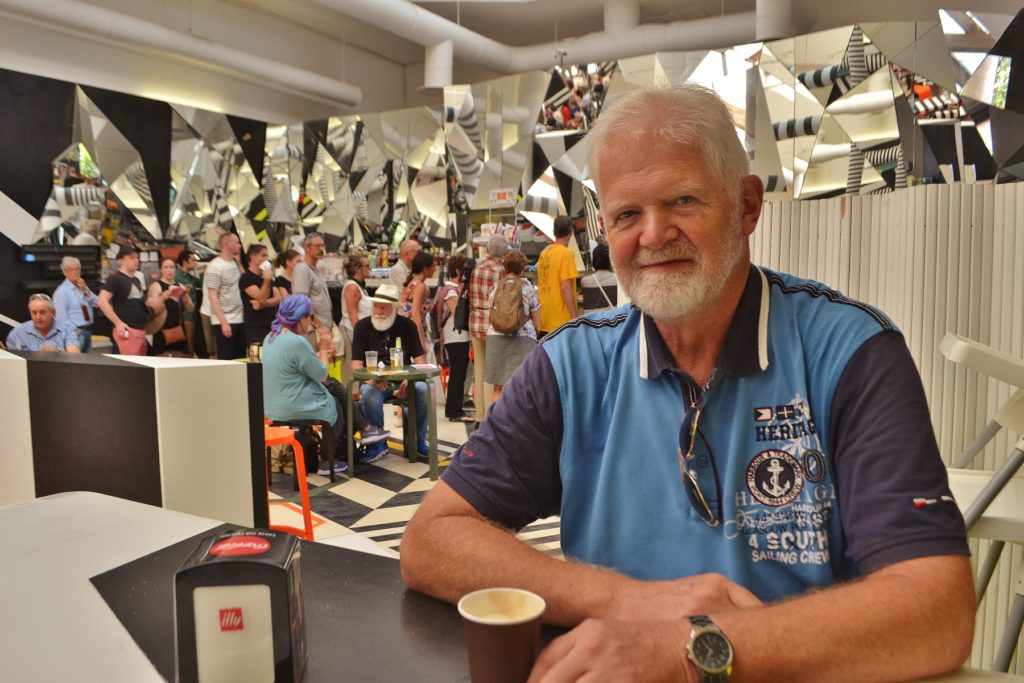 Coffee stop and resting in the Giardini Cafe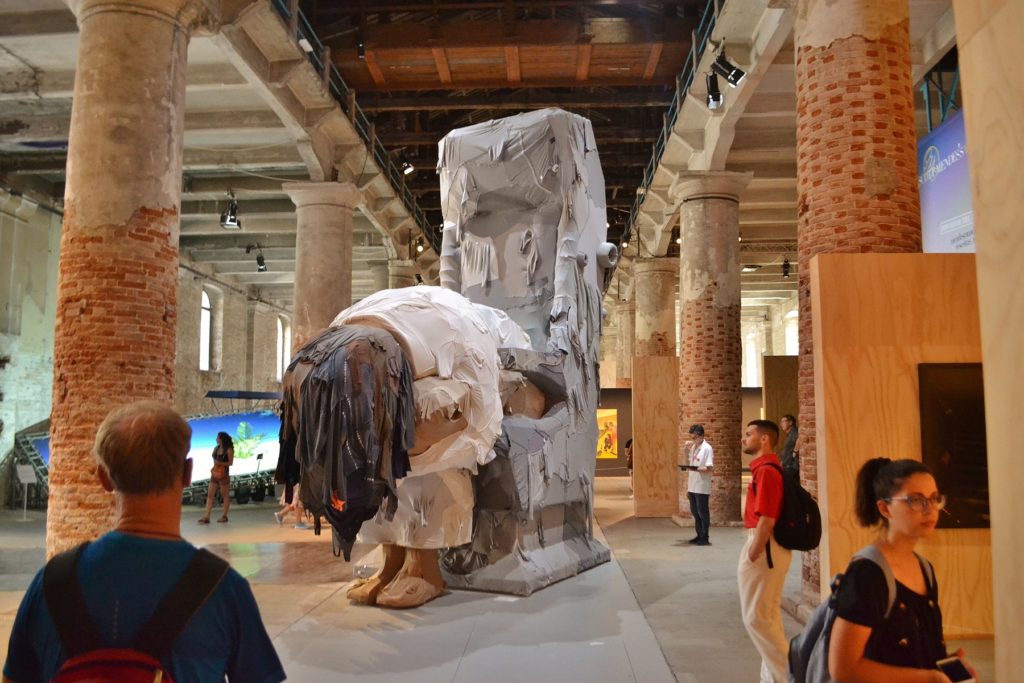 Taking a walk through the park to the Arsenale to see
Yin Xiuzhen, Trojan, 2016-17
Chinese artist Yin Xiuzhen creates large works by using fabric from disused garments with which, someways, she gives life again to the people to whom those clothes once belonged and whose voices have vanished in the age of homogenization and globalization.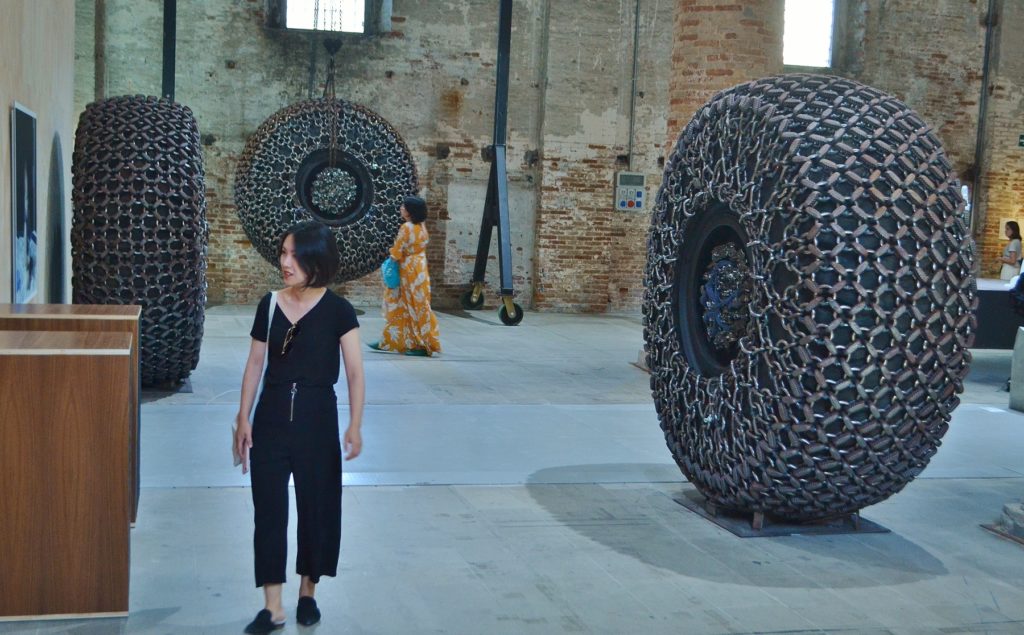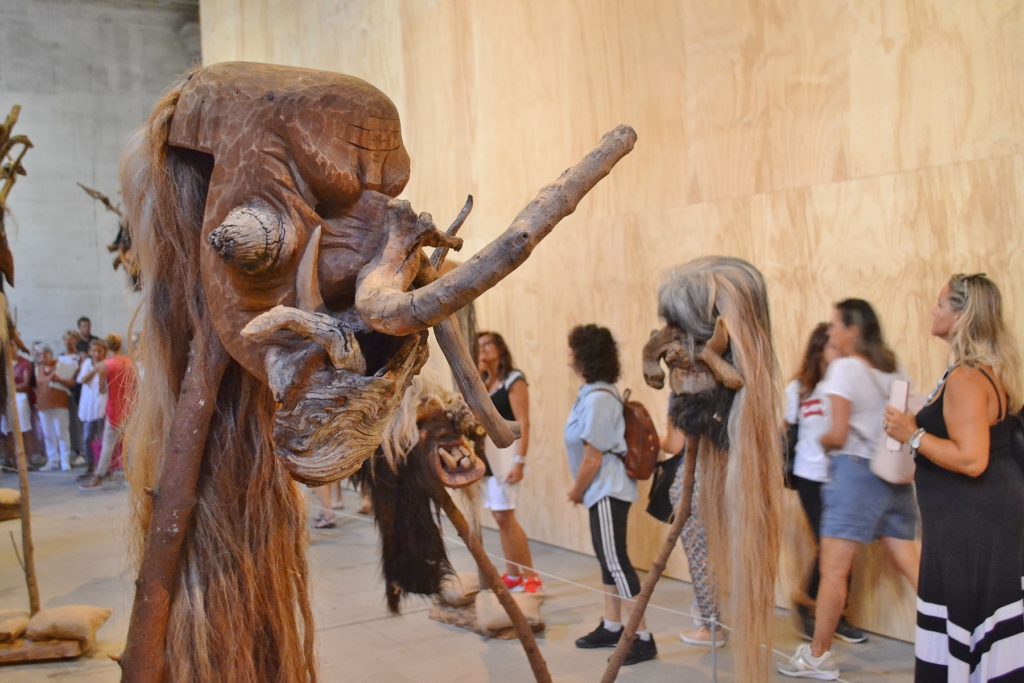 Schlossberg- und Drauteifl in Venedig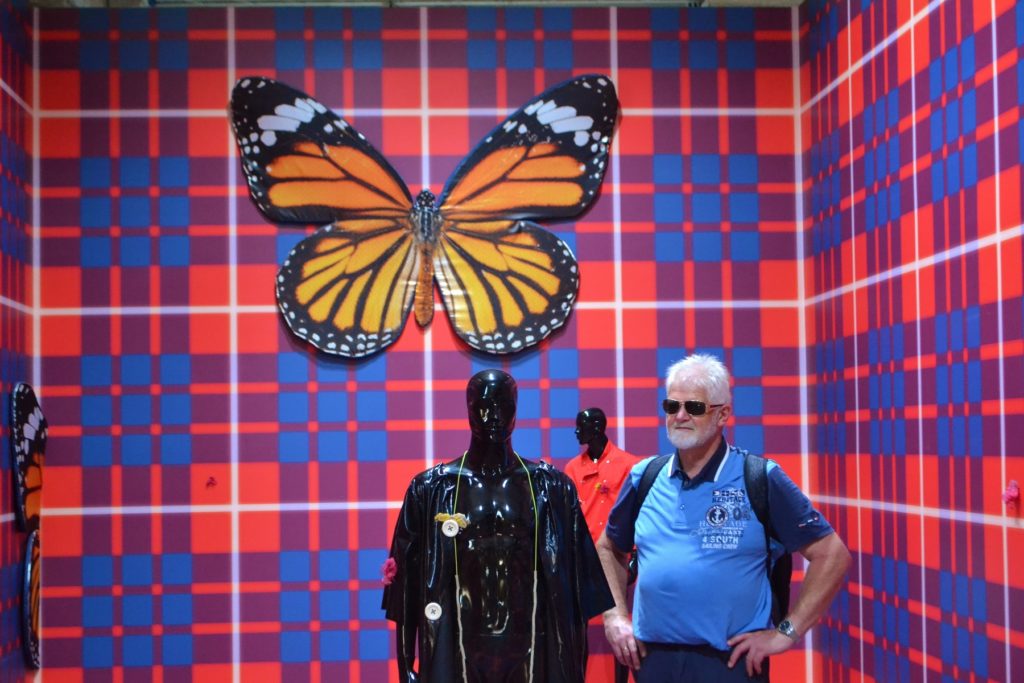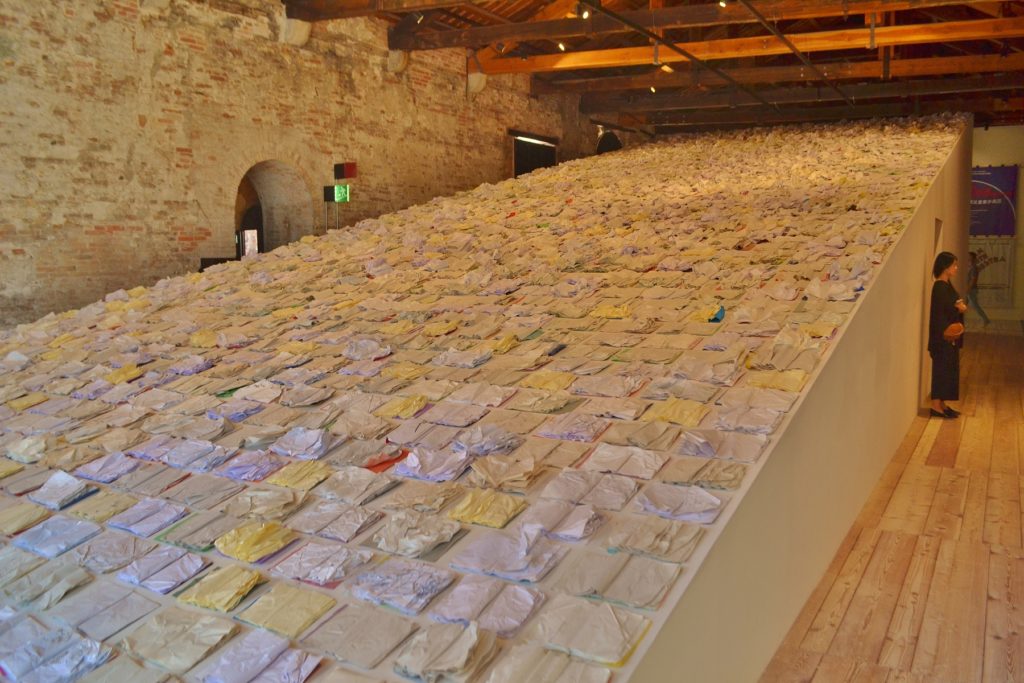 GRAND DUCHY OF LUXEMBOURG: Written by Water. For his contribution to the Biennale Arte 2019, Marco Godinho turns his attention to the ambivalent relationships that mankind entertains with the sea. In Written by Water, he sounds the depths of the Mediterranean Sea as both a territory of real-life adventure and tragedy and a collective imaginary space. Spectators dive into a liquid world of imagination, reflection, and contemplation that encourages them to project their own histories onto a multilayered canvas of constantly changing, seemingly inexhaustible impressions. By staging human learning and remembering as continuous processes of writing, erasing, and overwriting, Written by Water lets viewers experience history as an essentially ungraspable flux of personal and collective destinies.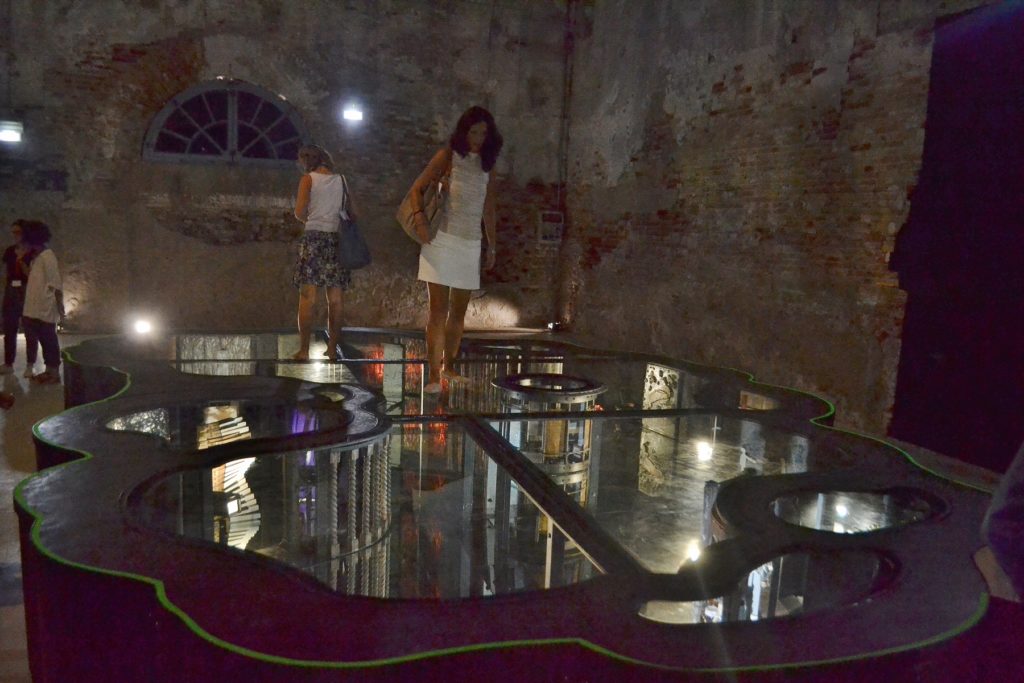 Mirror, mirror on the ground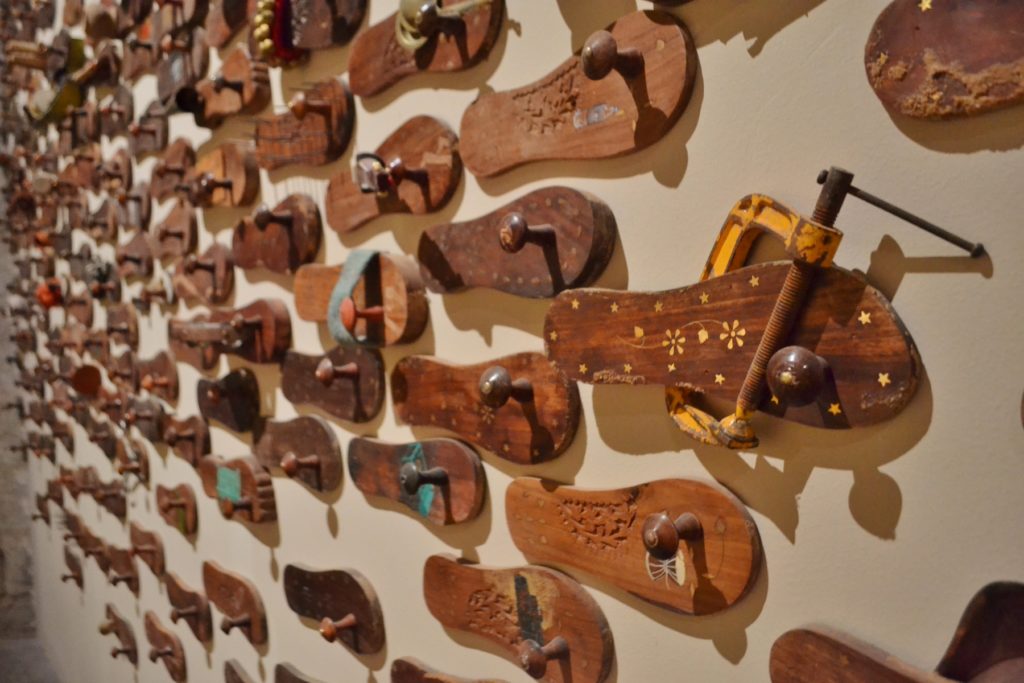 Naavu (We Together), by GR Iranna, in the India pavilion at the 2019 Venice Biennale. Comprising hundreds of individually adorned wooden paduka sandals, it symbolises Mahatma Gandhi's rejection of leather and the collective pursuit of progress by individuals.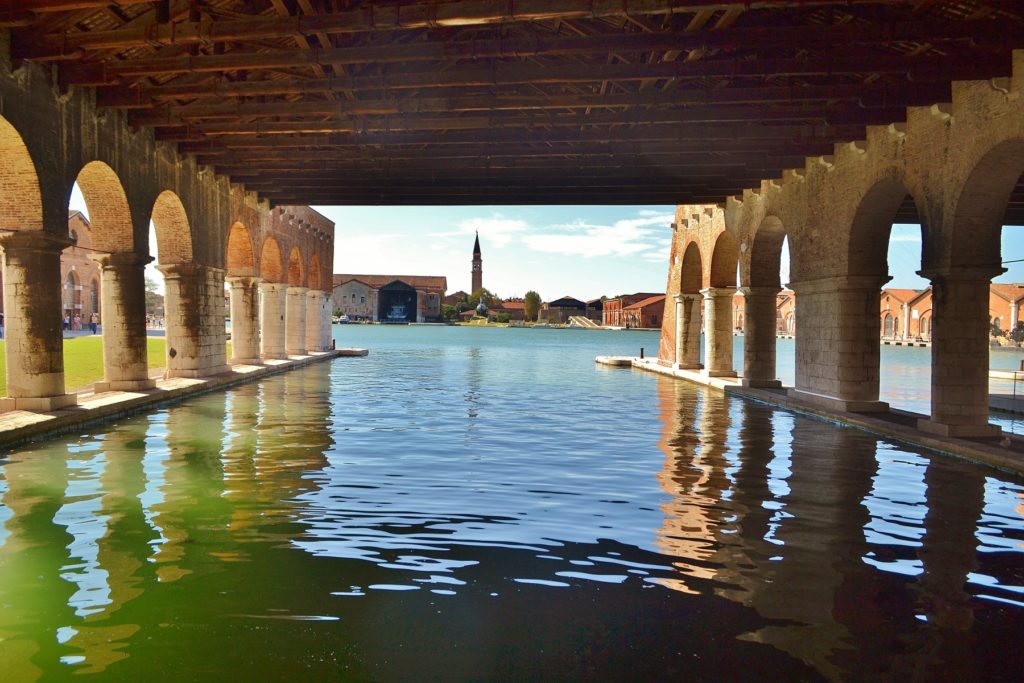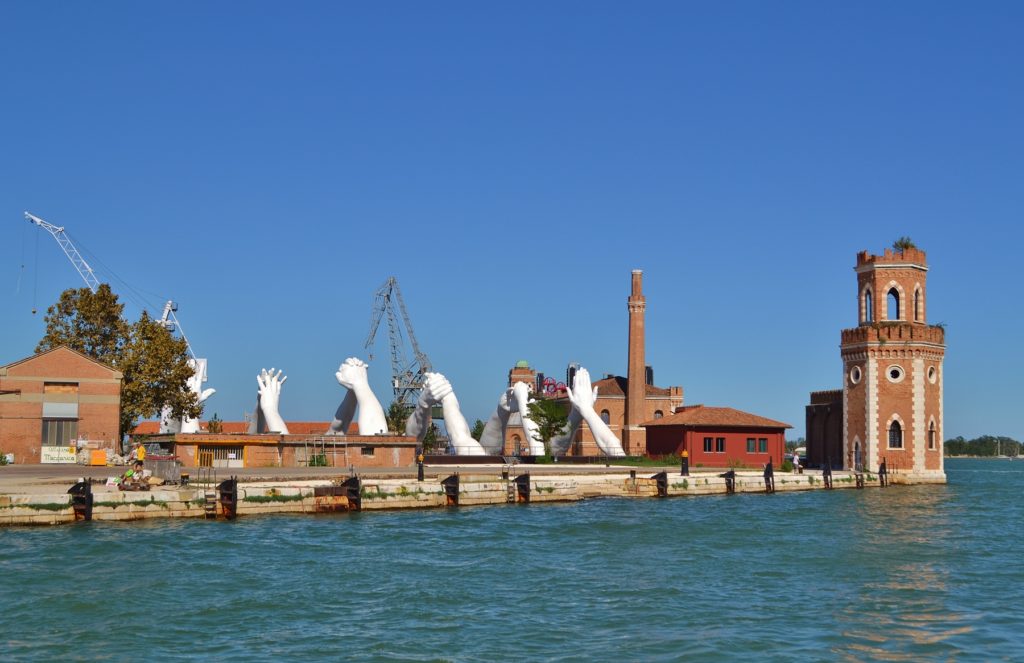 Lorenzo Quinn joins giant hands to 'build bridges' during venice art biennale 2019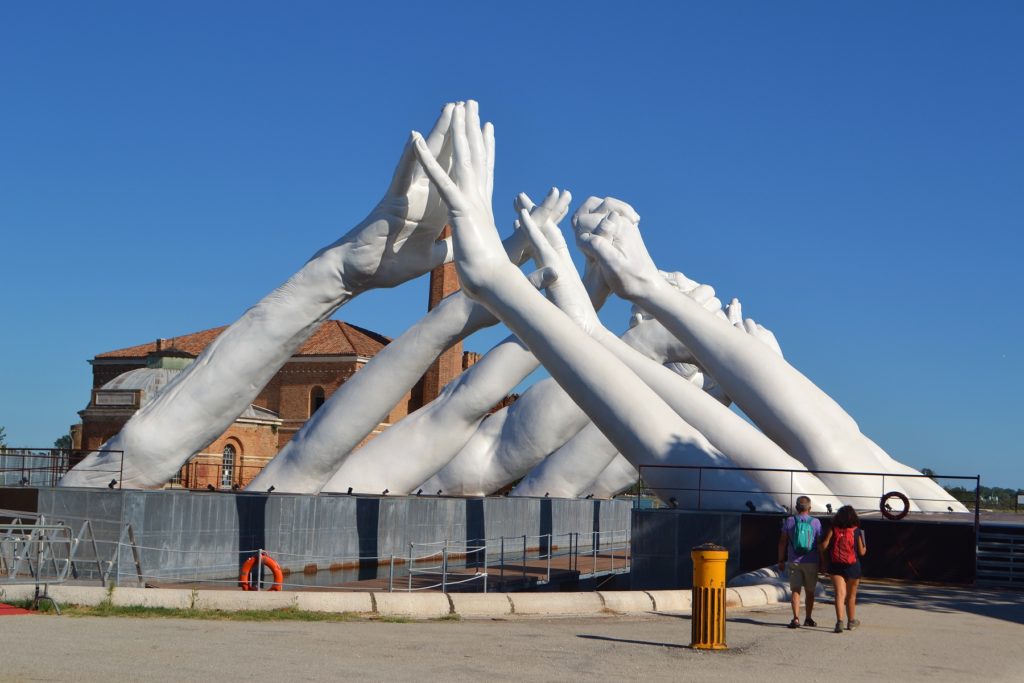 for the occasion of 2019's venice art biennale, lorenzo quinn unveils his latest work entitled 'building bridges', which is opening to the public on may 10th. known for his previous installation in 2017, which saw a pair of hands prop up the famous italian city, this new, site-specific sculpture comprises of six pairs of hands joining across the entrance of the arsenale. with each pair representing one of six universally essential values – friendship, wisdom, help, faith, hope and love – the concept behind the project aims to symbolize people overcoming their differences to build a better world together.