Taste the Greek Summer auf der Insel Kreta
Getting to know Malia, Greece
Welcome to Malia on our first day on Crete #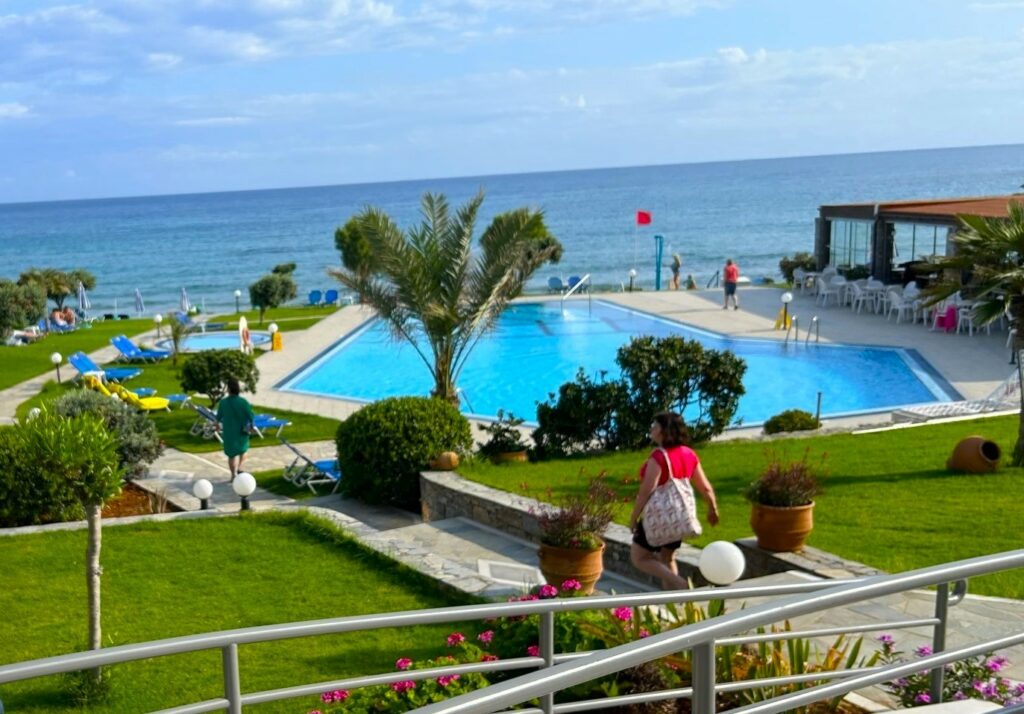 Welcome at our beach hotel #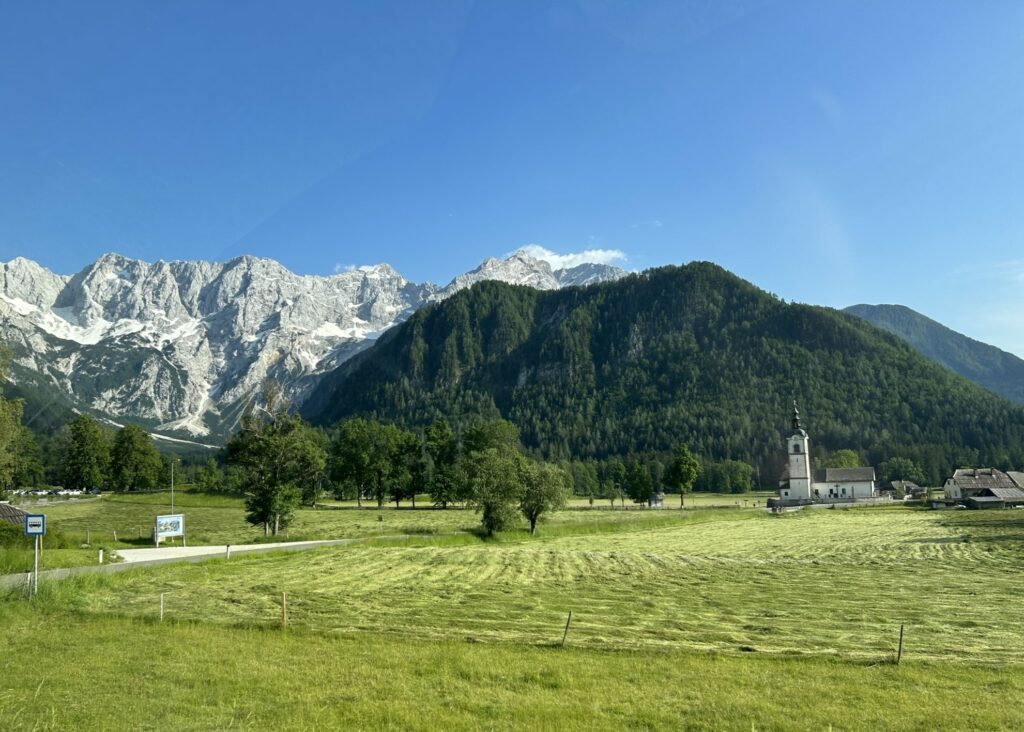 Fahrt über den Seebergsattel über Jezersko zum Flughafen Ljubljana Brnik #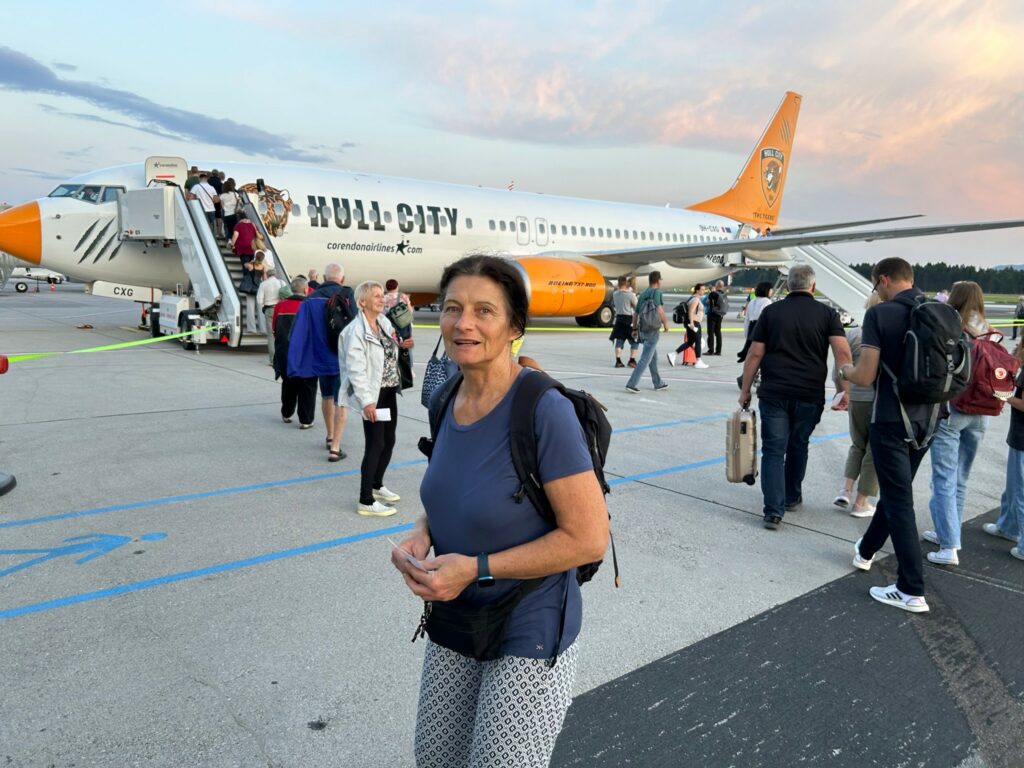 Flug mit der maltesischen Corendon Airline nach Kreta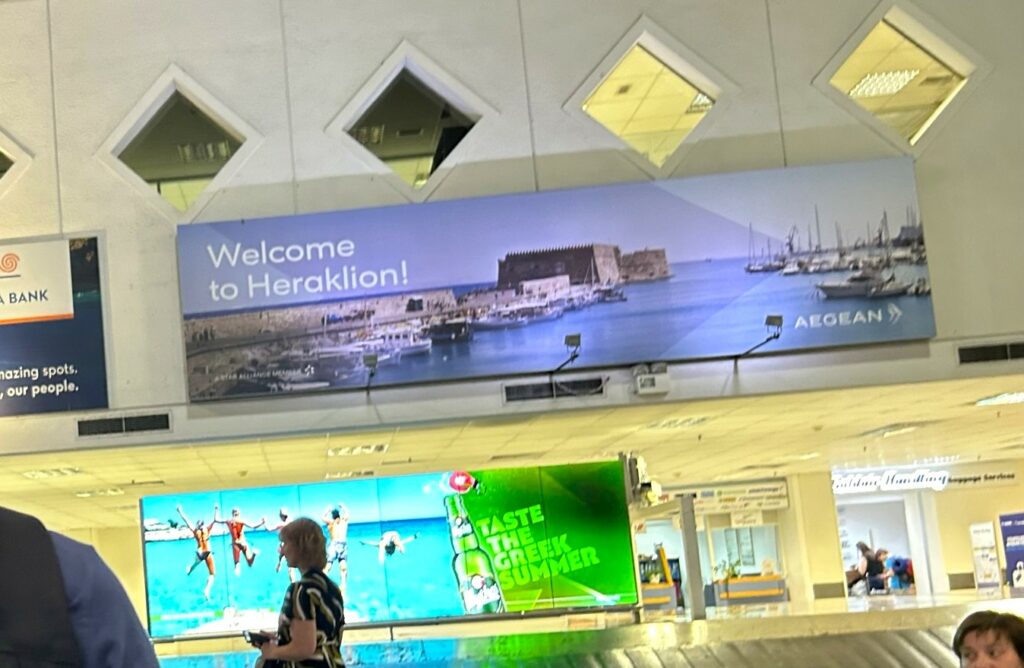 Welcome to Heraklion and Crete!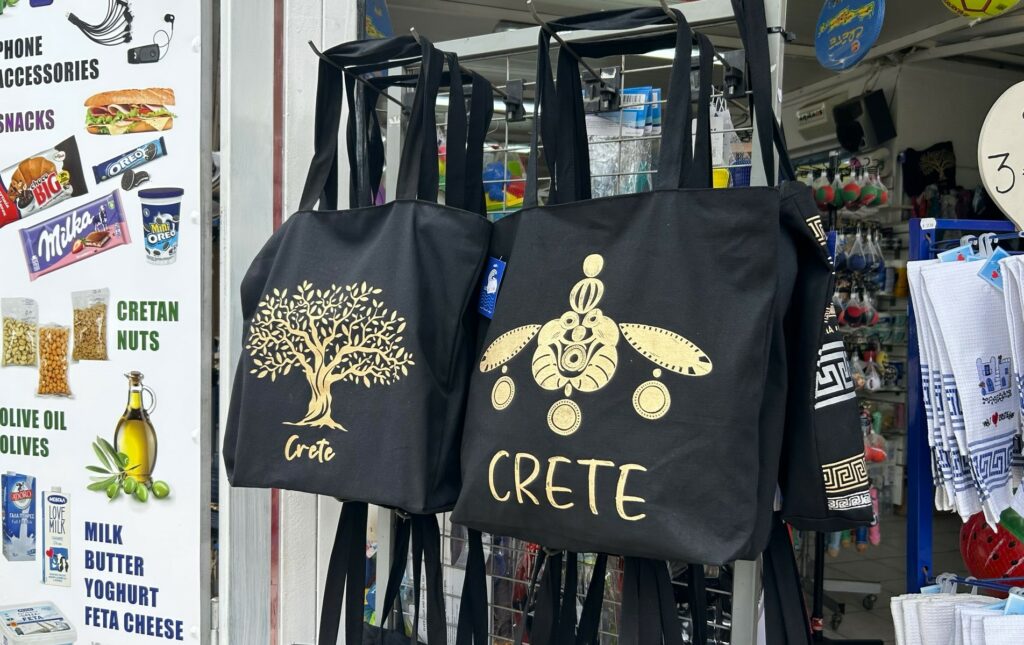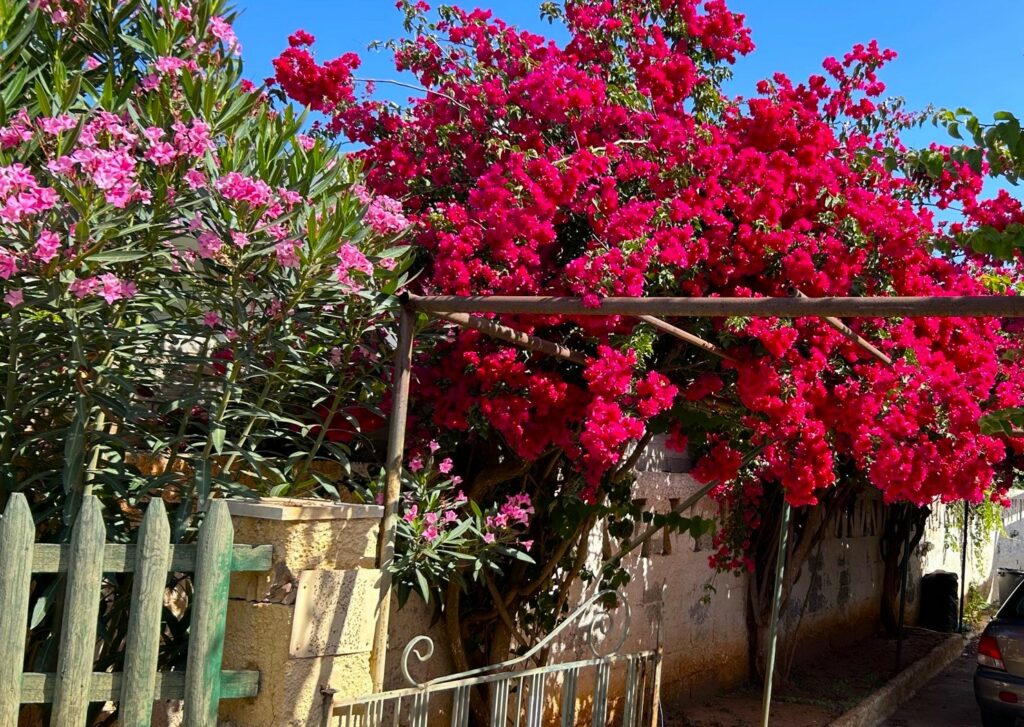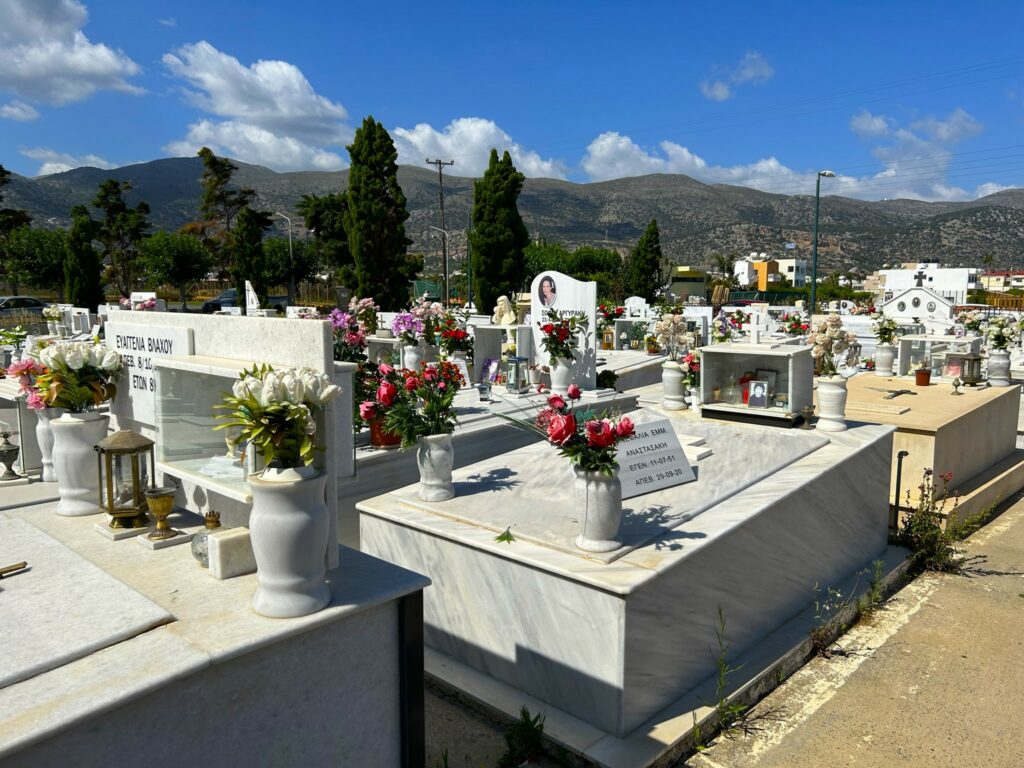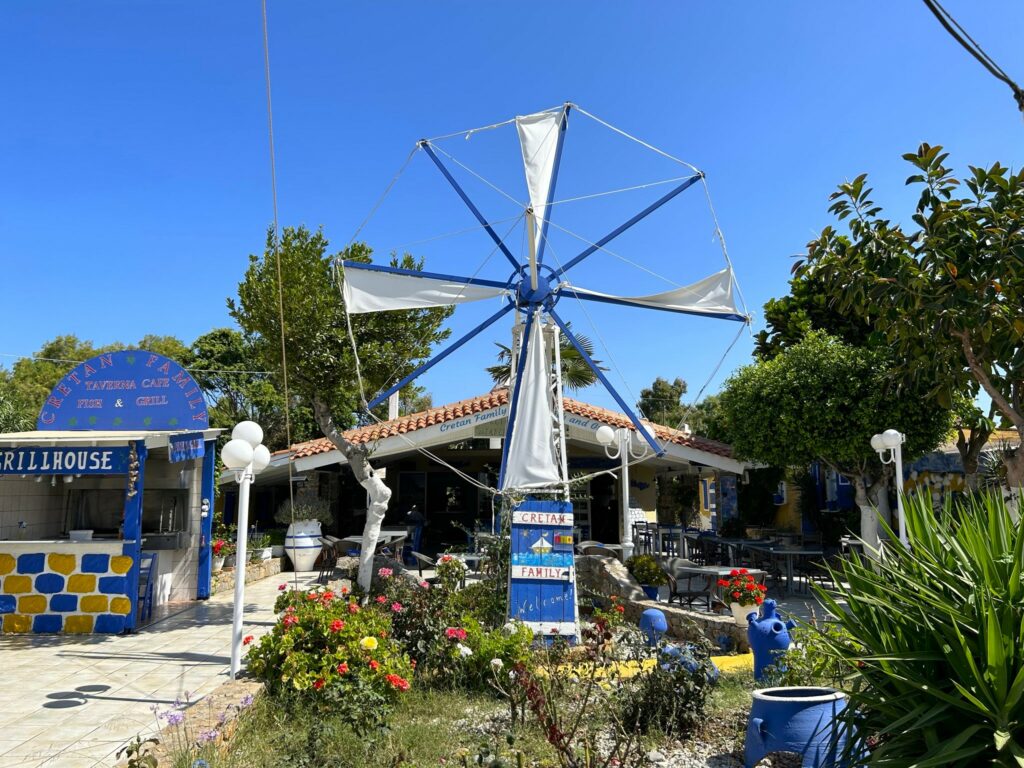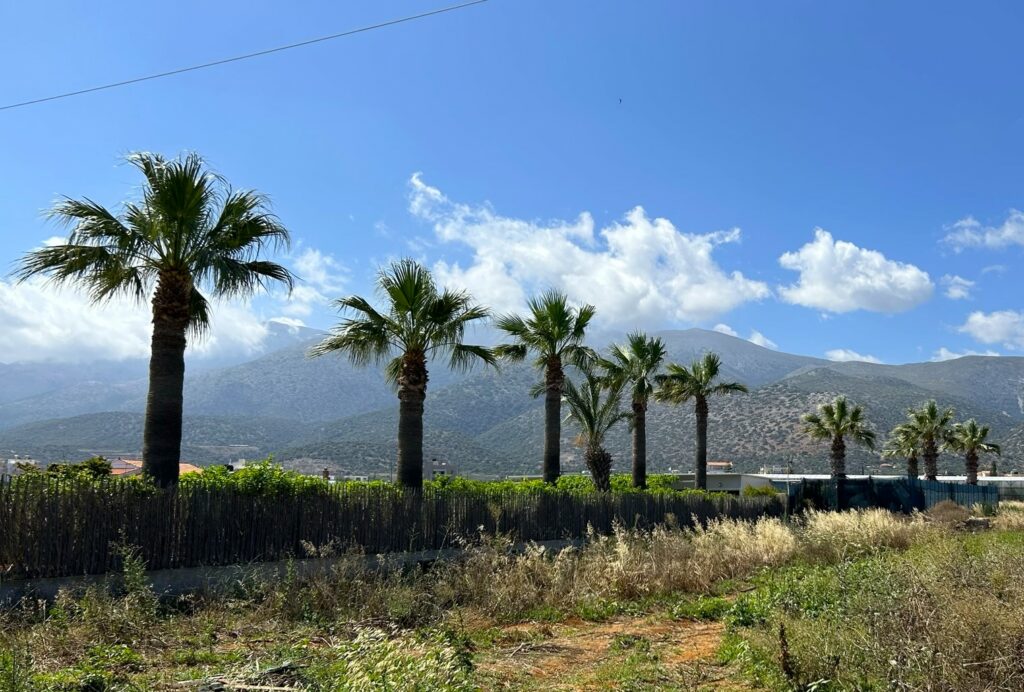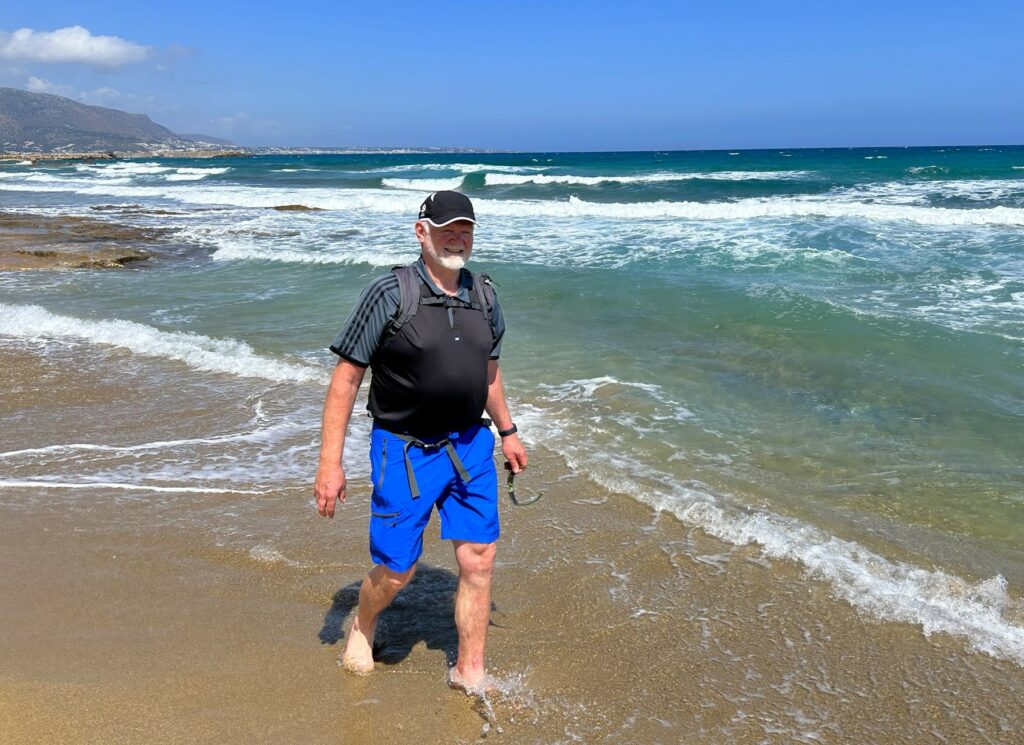 Walking to the Palace of Malia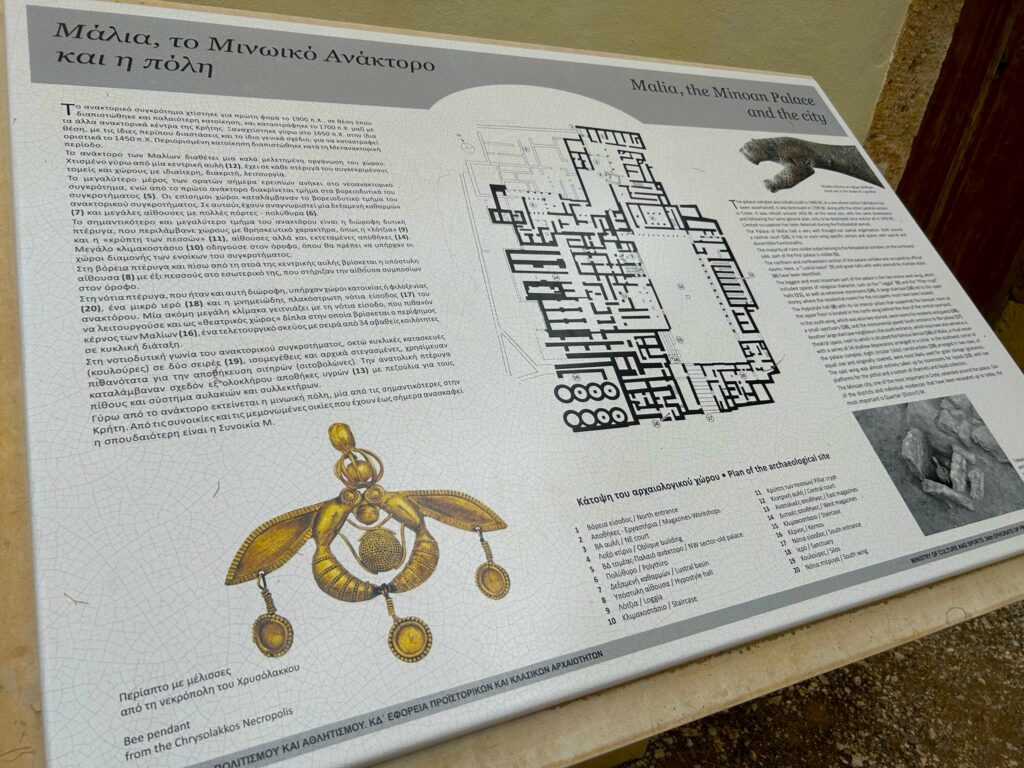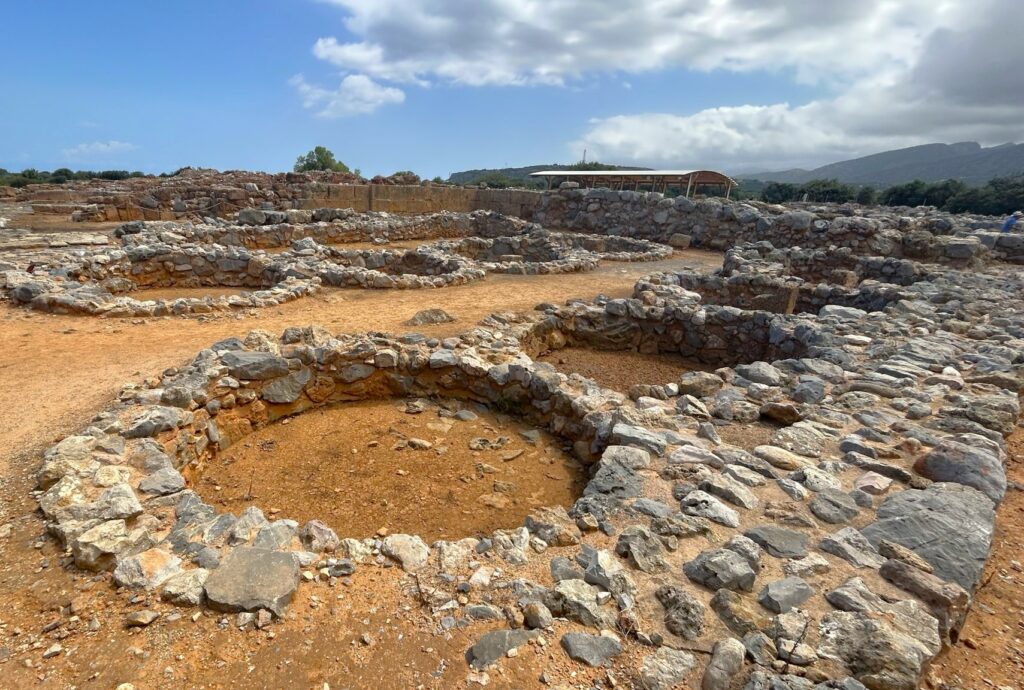 The archaeological site of Malia is located 3km east of Malia, next to the wetland and the beach of Potamos. It was an important Minoan city and housed the third largest Minoan palace, after Knossos and Phaestus. According to mythology, Sarpedon reigned here, who was brother of Minos and son of Zeus and Europa.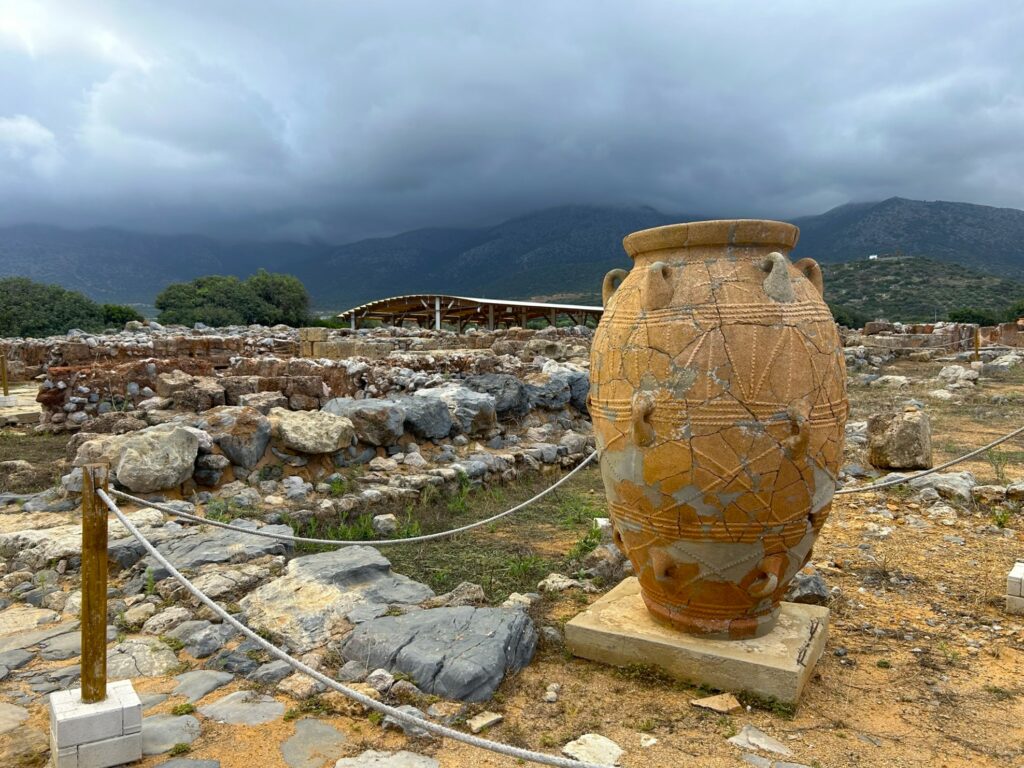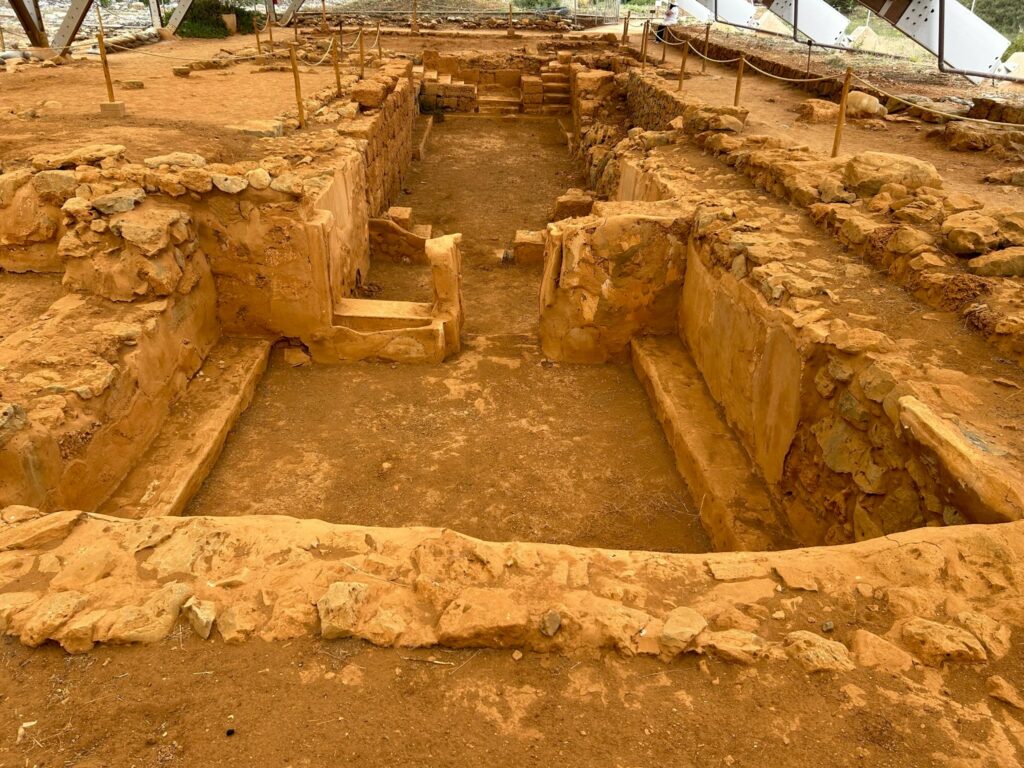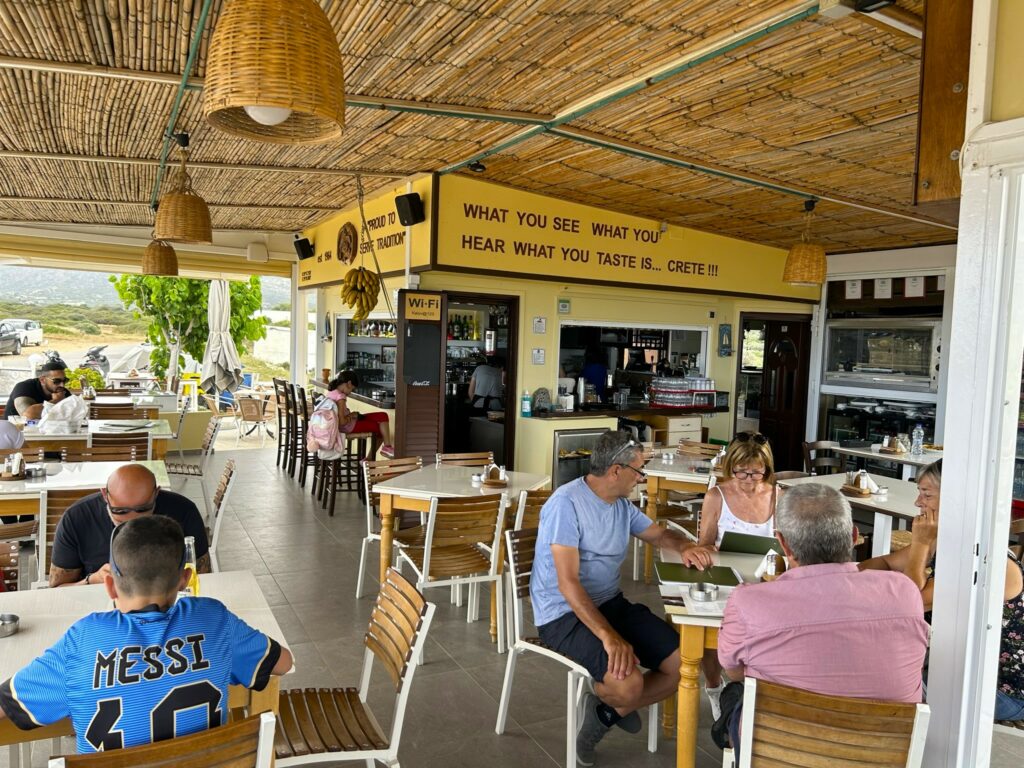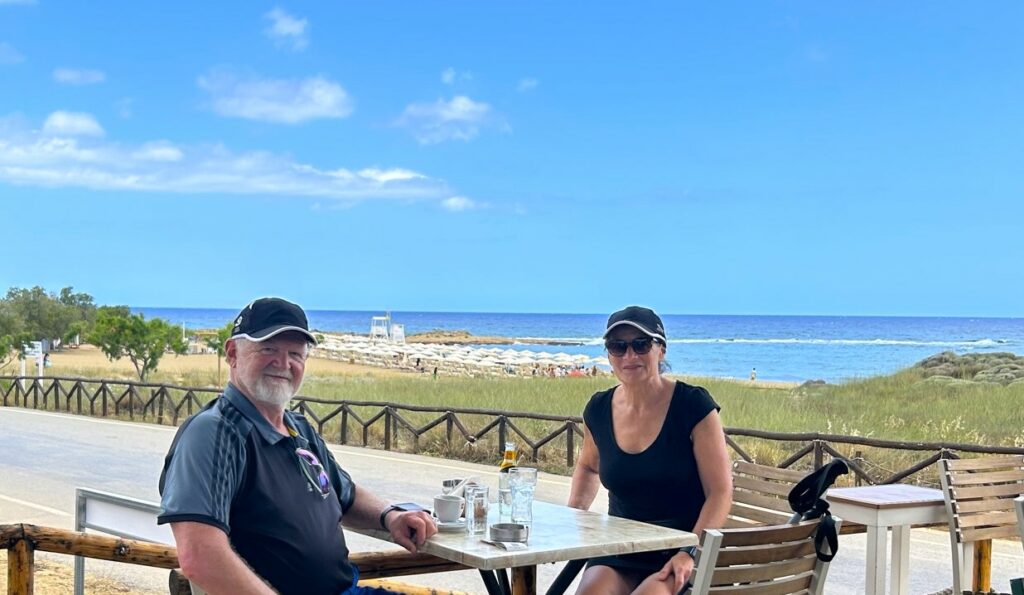 At the Beach of Potamos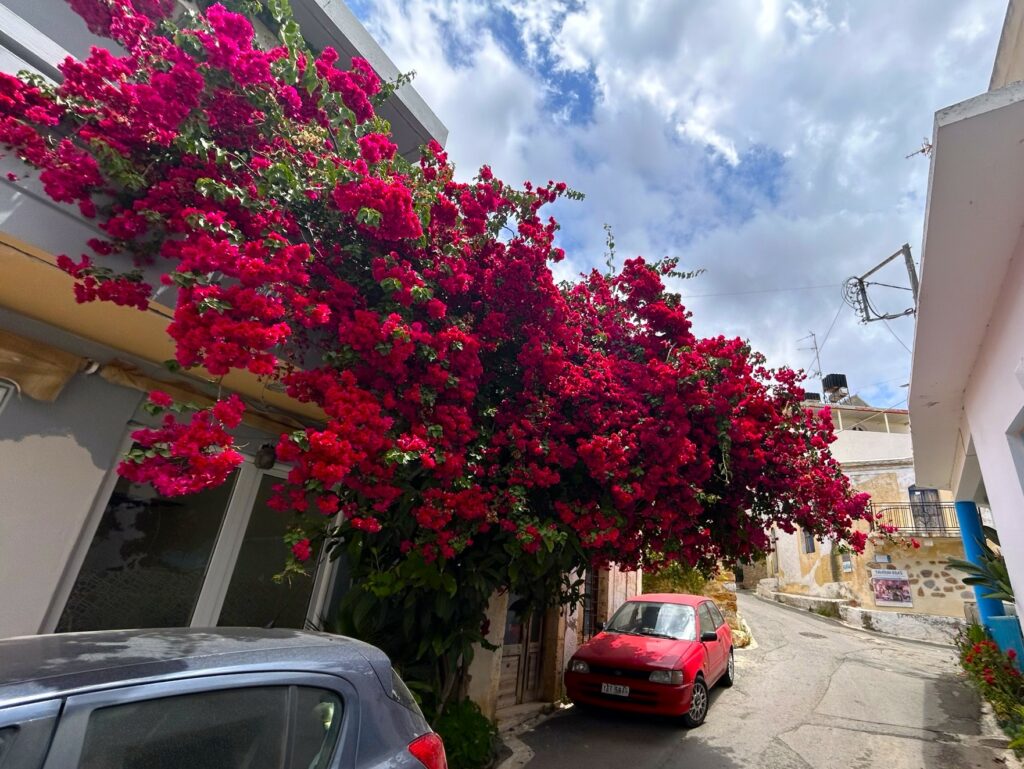 The old town of Malia is well worth strolling around. Like a labyrinth, the small streets lead you to unexpected places, such as beautiful old churches and small squares with restaurants, some of them with live music.
In old Malia there are still old houses with courtyards full of flowers, children play in the street in the warm summer evenings, and adults bring their chairs outside and sit with the neighbours for the veggera, the way people used to spend the evenings in Crete of old: chatting about the village news, a bit of gossip, a few jokes and teasing.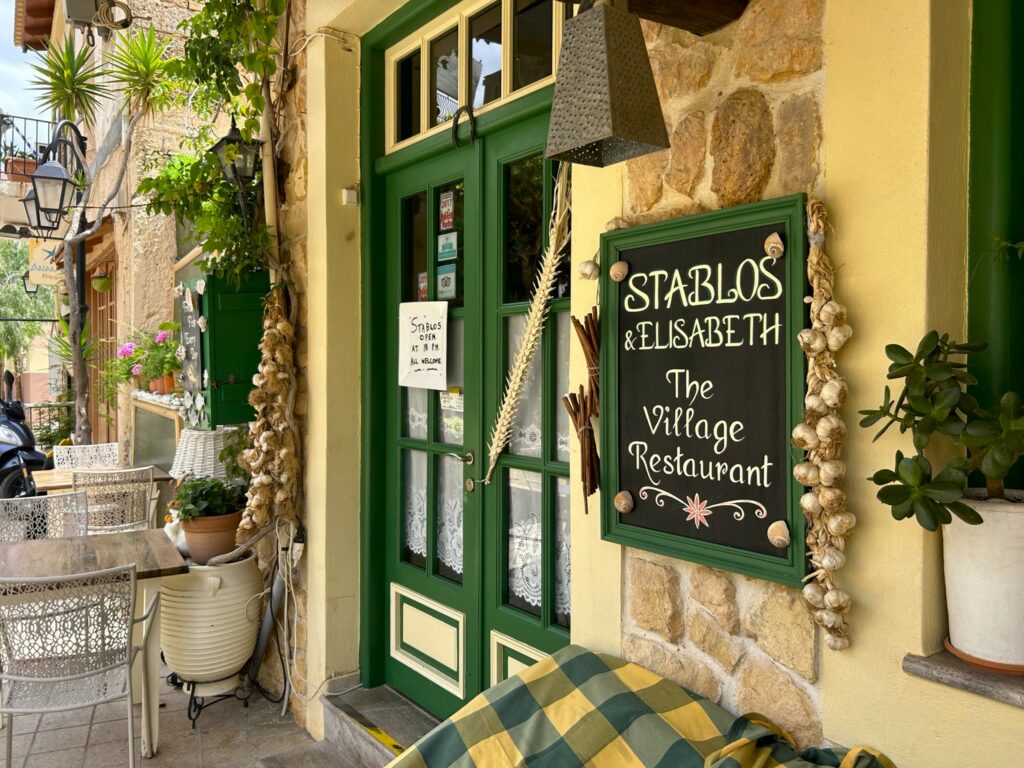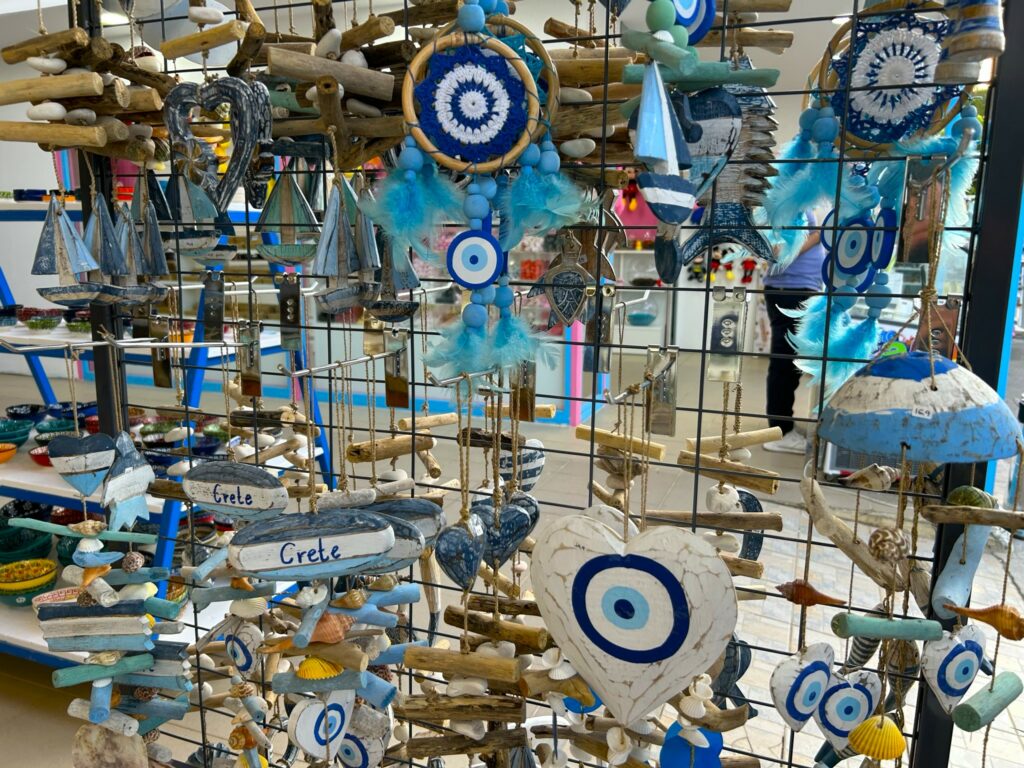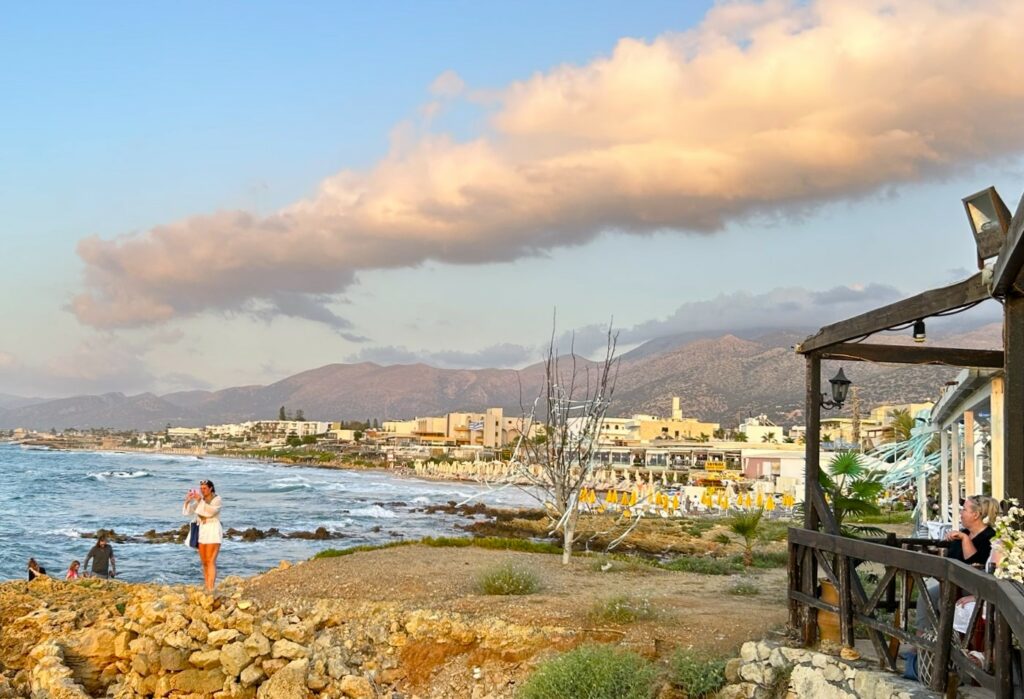 Good evening in Malia and Stalis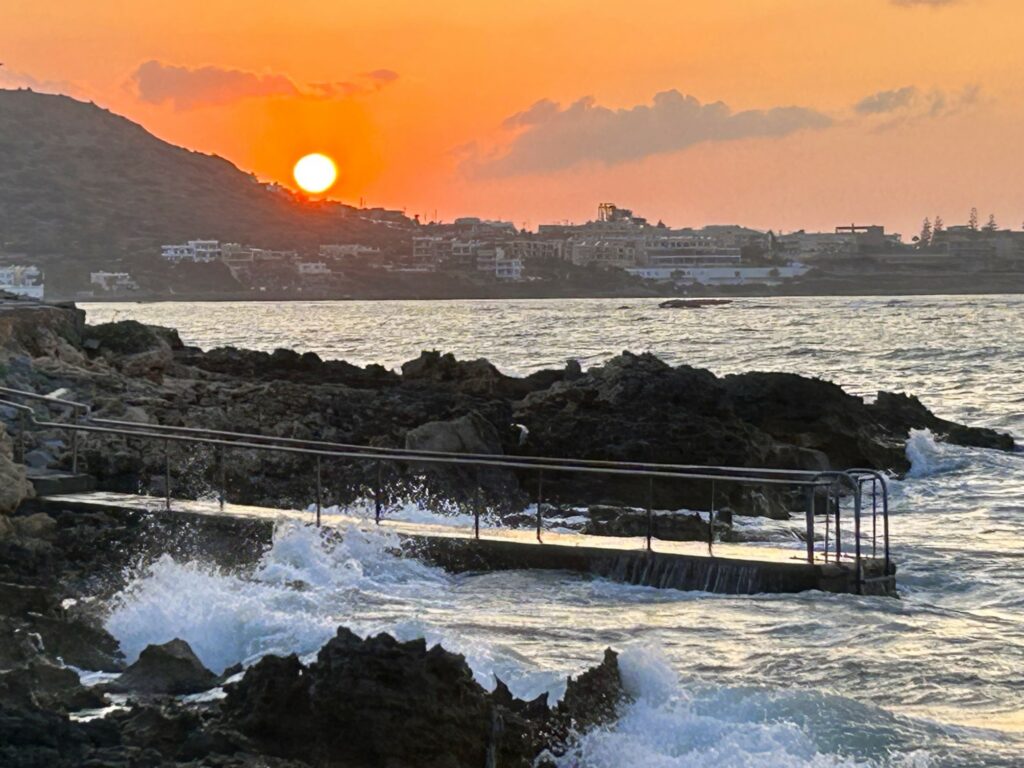 Sunset over Chersonissos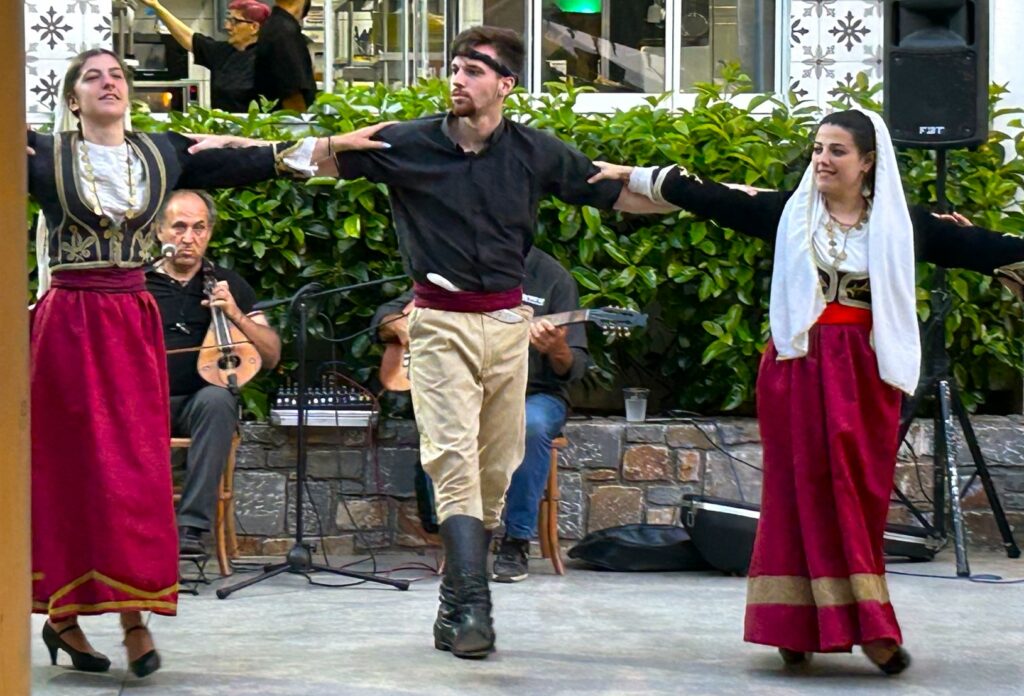 Teach me to dance …