The Milk of Dreams – Il latte dei sogni
auf der Biennale Arte 2022 in Venedig
Mit einem Jahr coronabedingter Verspätung gibt es für Kunstliebhaber heuer wieder die Gelegenheit in Venedig moderne Kunst aus aller Welt zu sehen #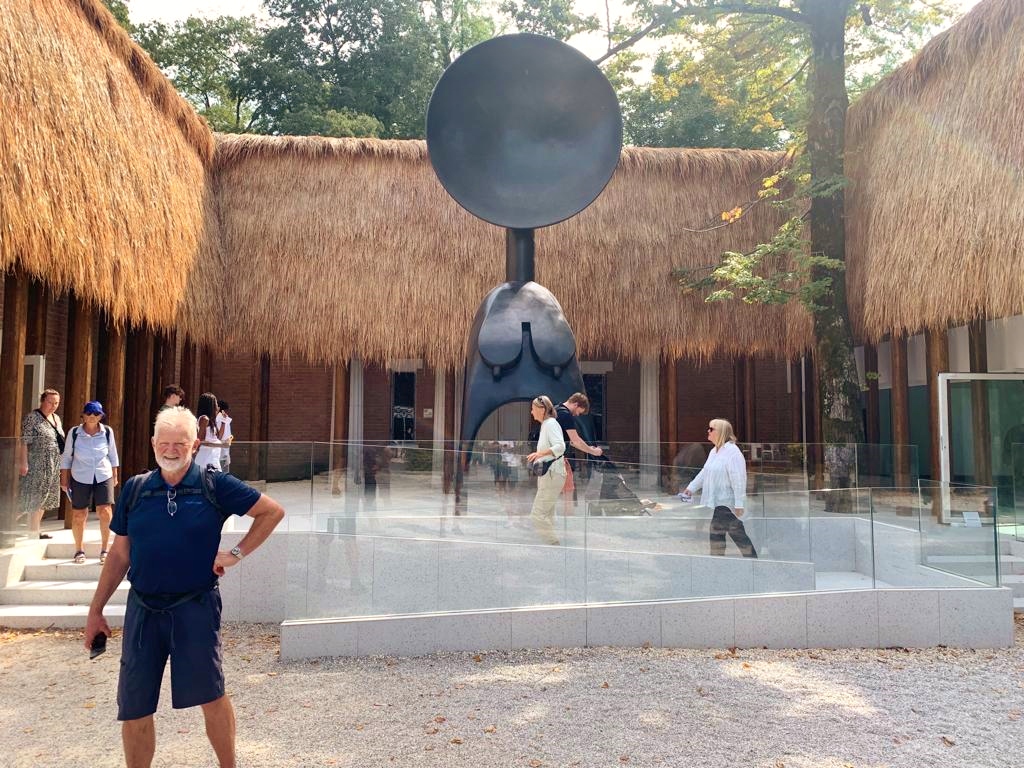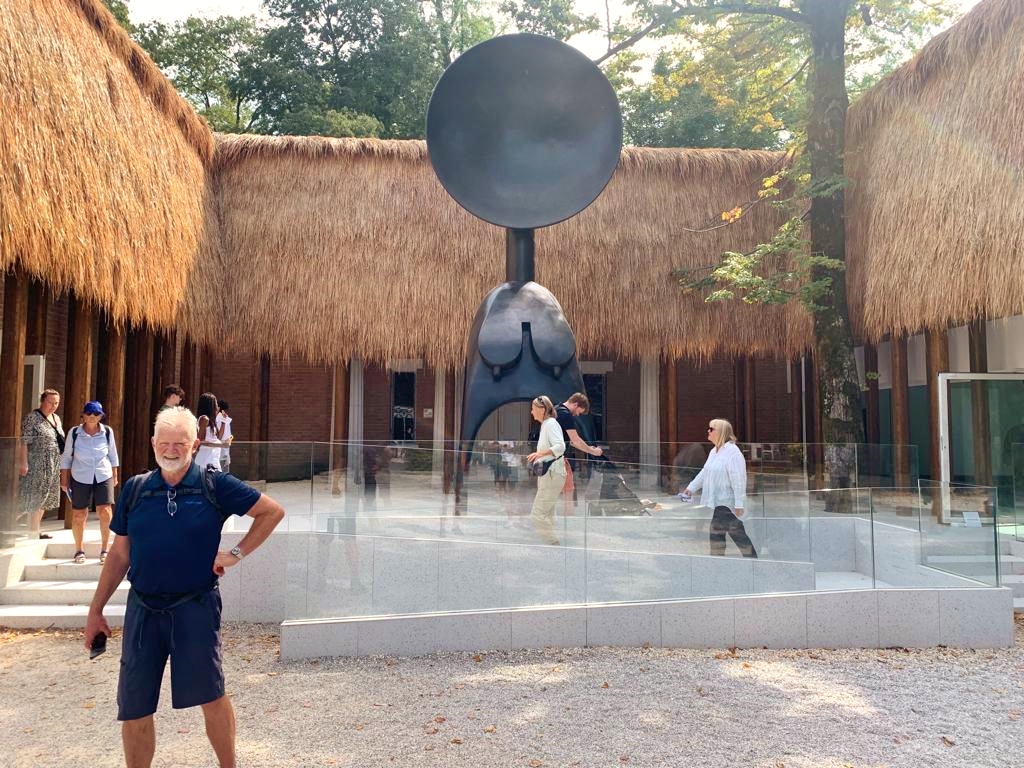 Golden Lion for the Best Participant in the International Exhibition The Milk of Dreams 
Congratulations to Simone Leigh
(1967, Chicago, USA. Lives in New York City, USA)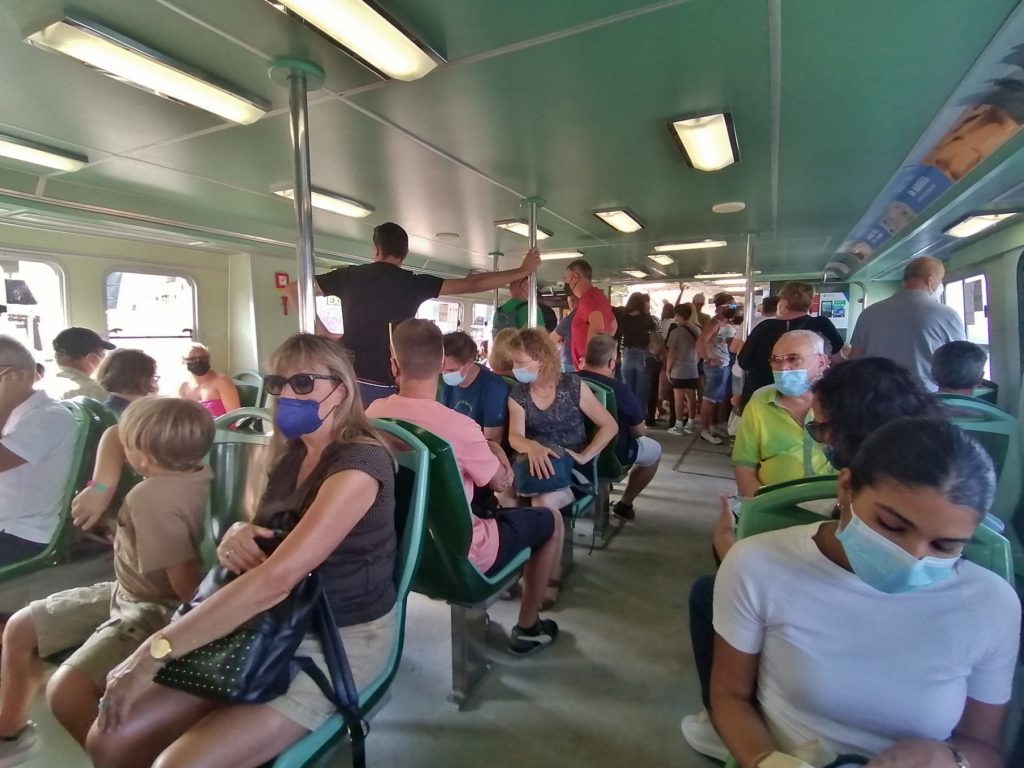 Masks are still obligatory on public transport in Italy.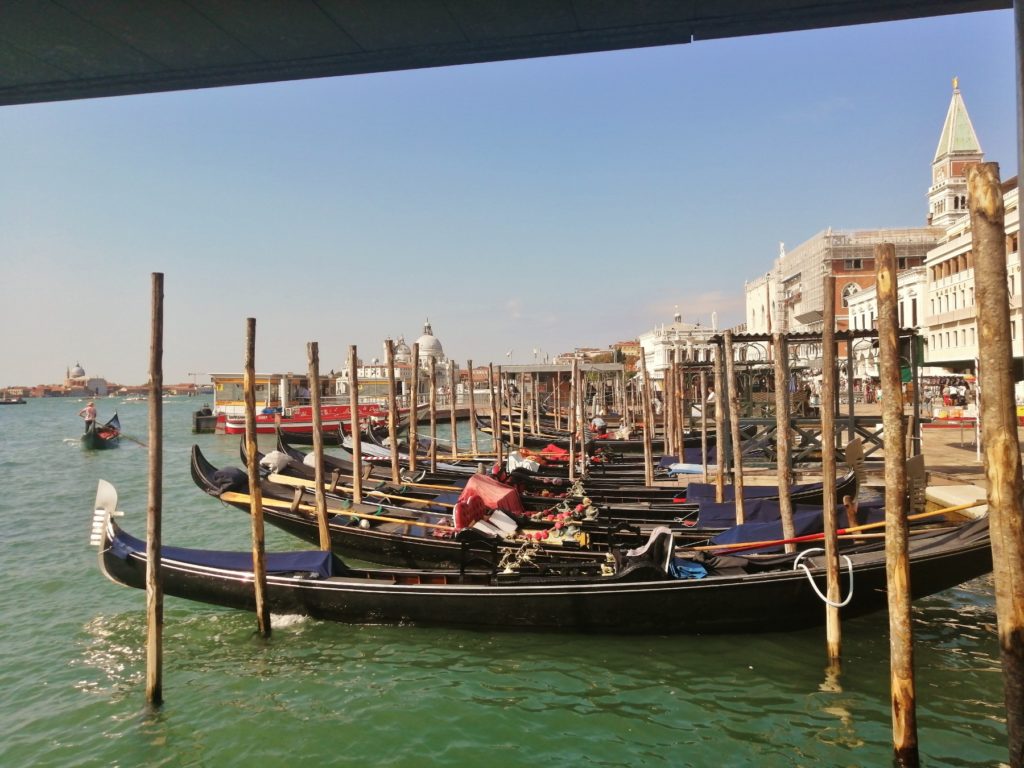 Gondeln bilden da wohl eine Ausnahme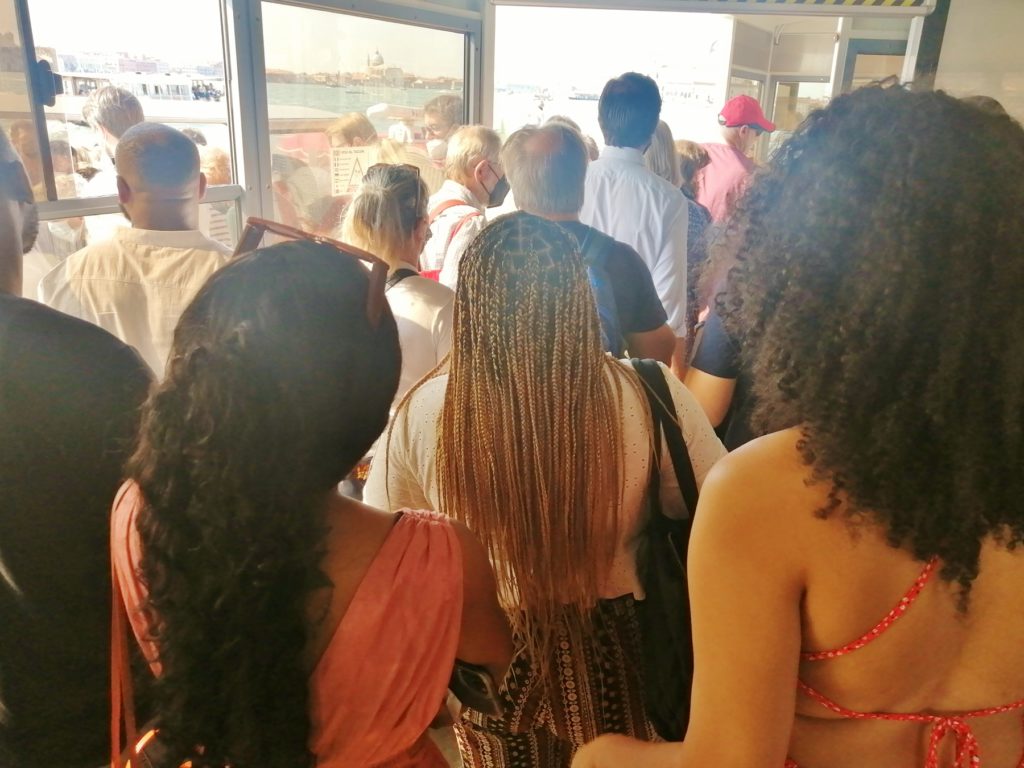 Could that be some stars heading for the Lido?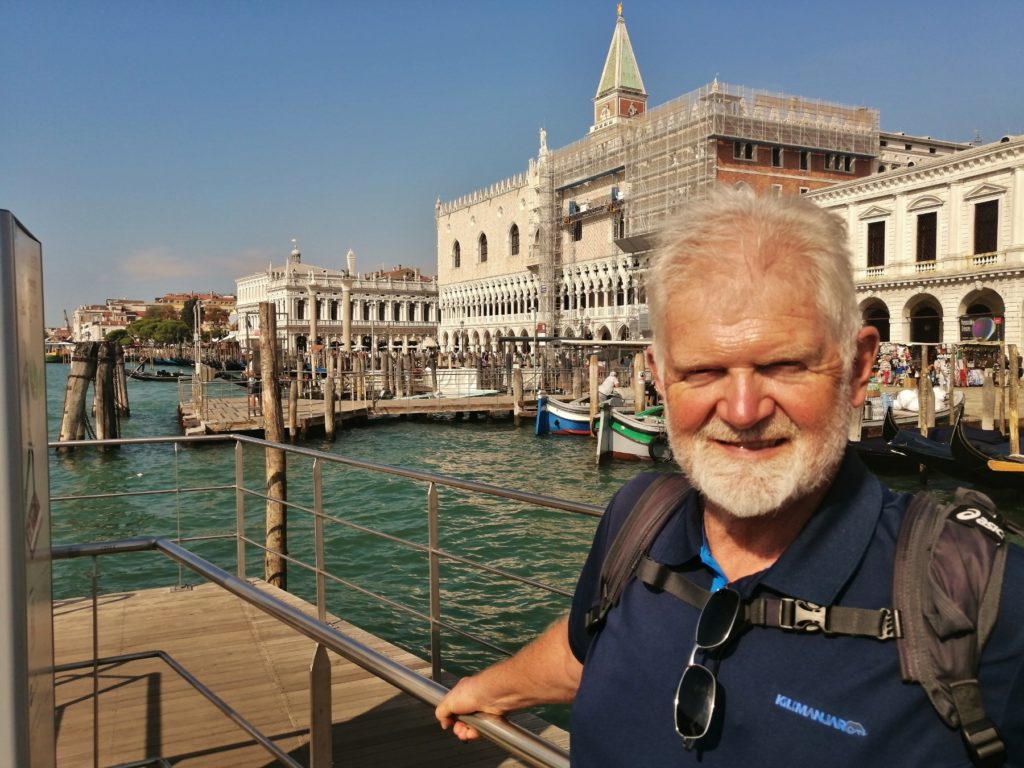 Good to be back in Venice after three years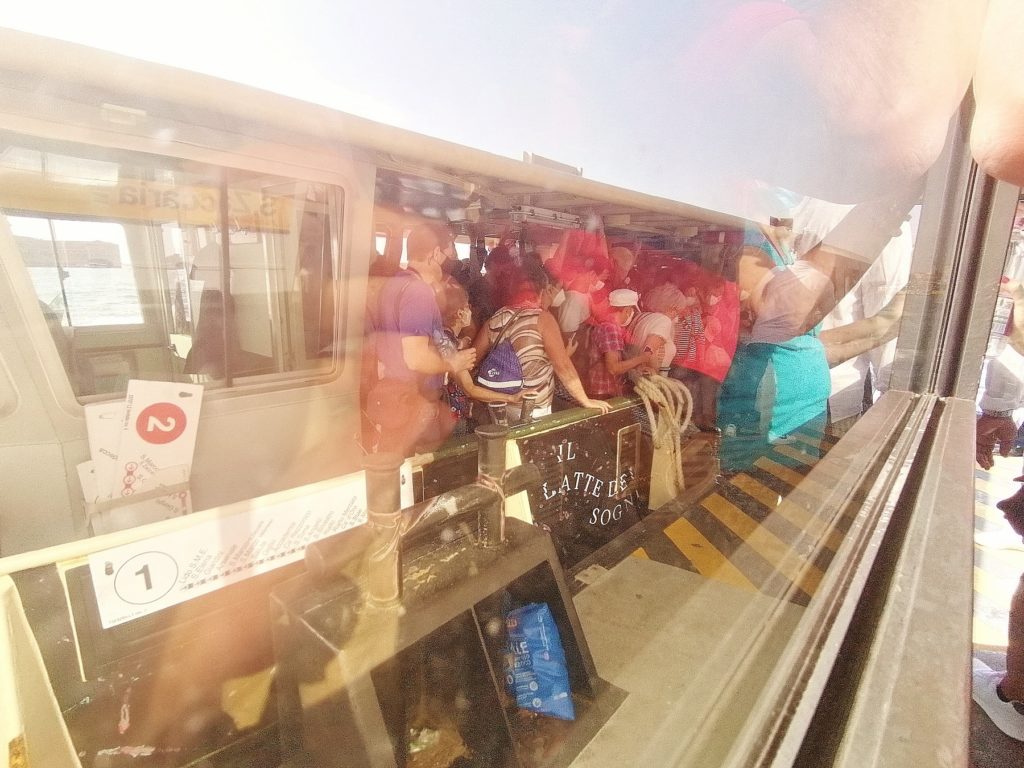 Italy faces national public transport strike on Friday 16 September – Genau am Tag unseres Venedigbesuches streiken die Vaporetti ab 16.00 Uhr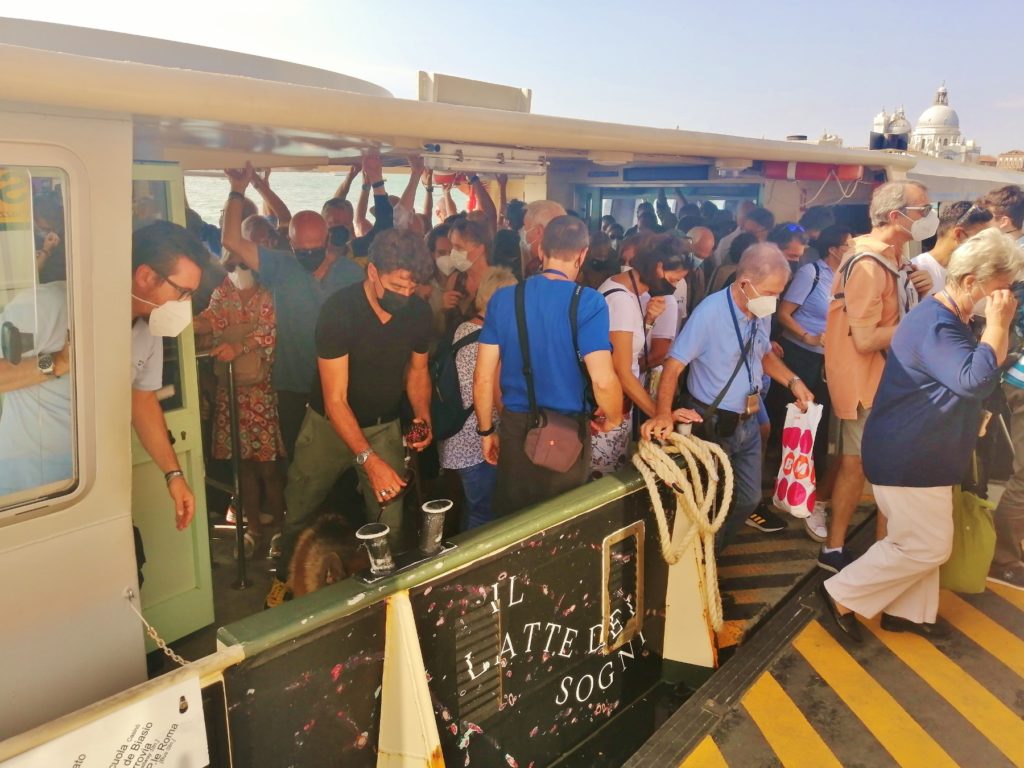 Il latte dei sogni everywhere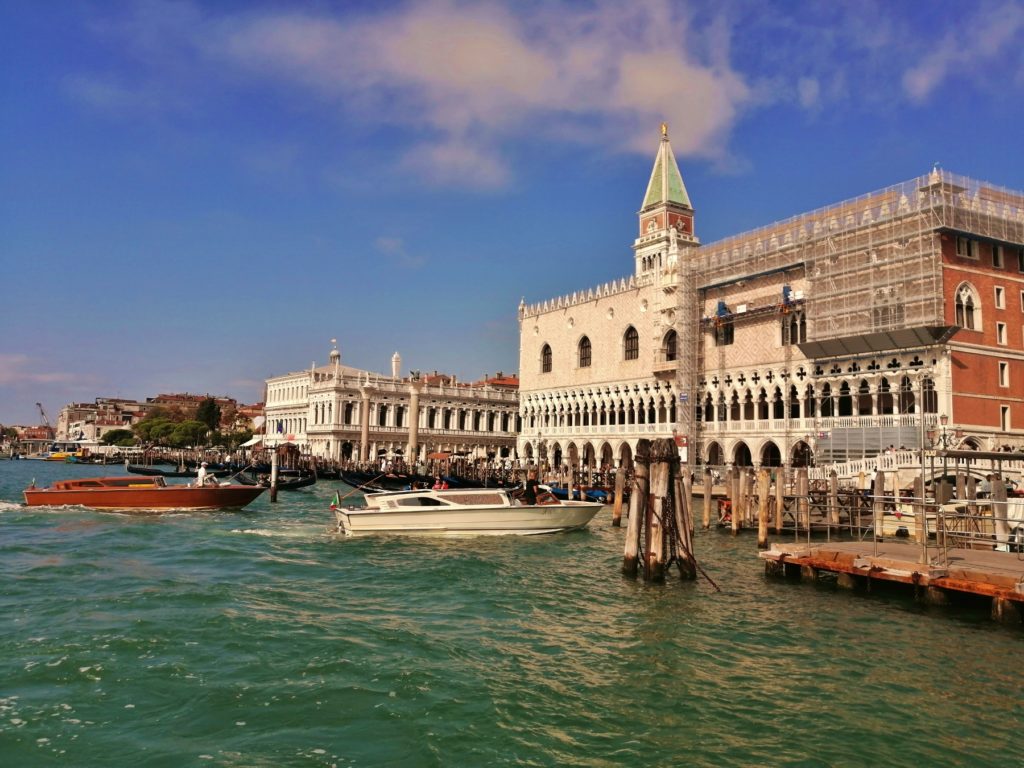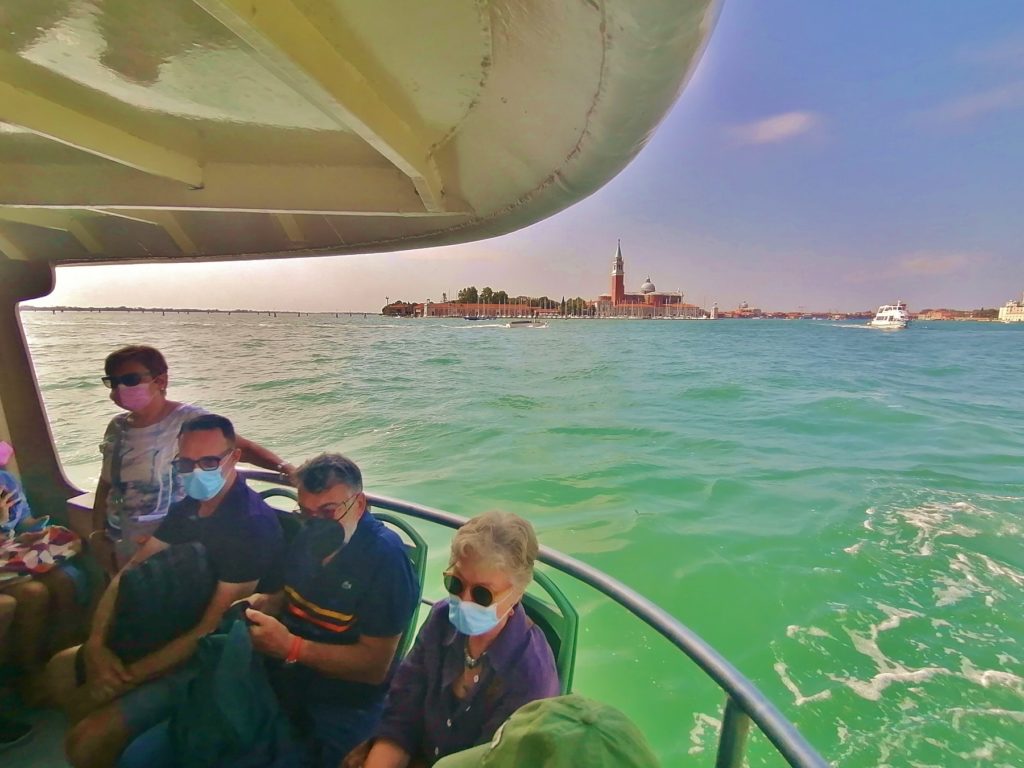 Die Adria zumindest in Venedig wieder quallenfrei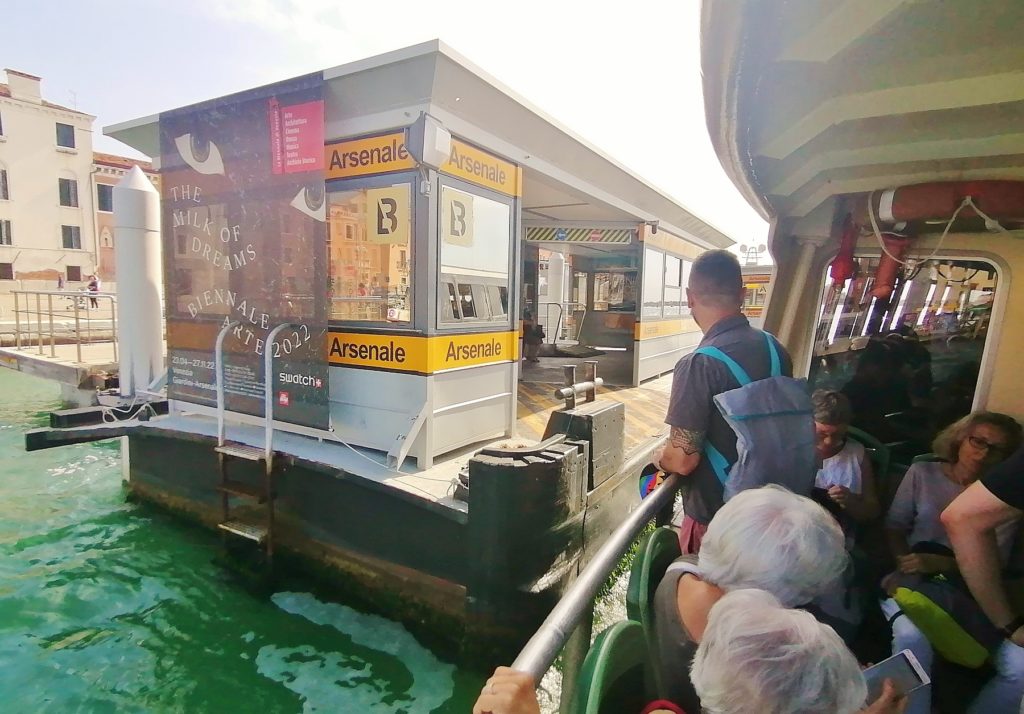 Arsenale and next stop: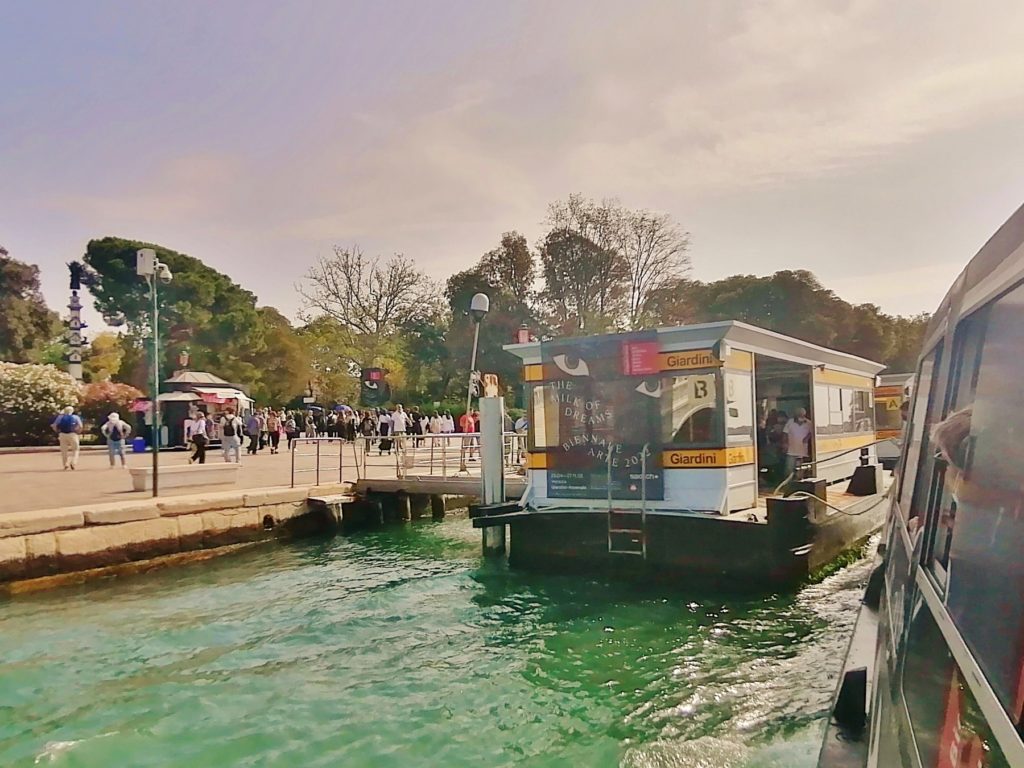 Giardini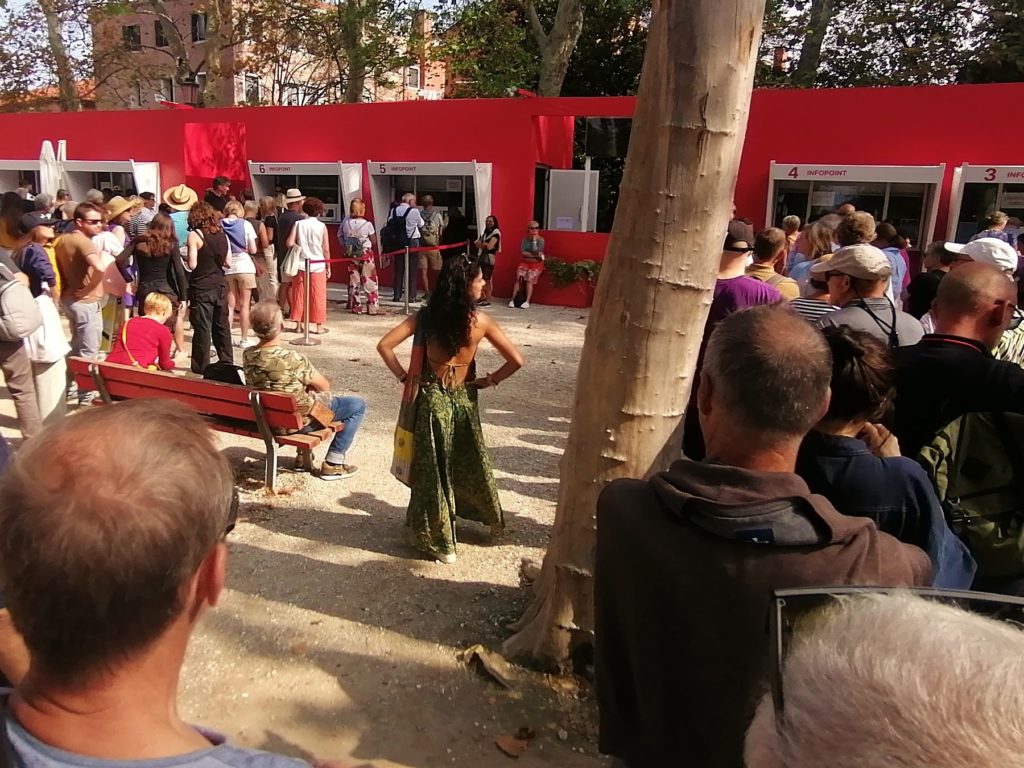 Never go to the Biennale Arte without booking in advance!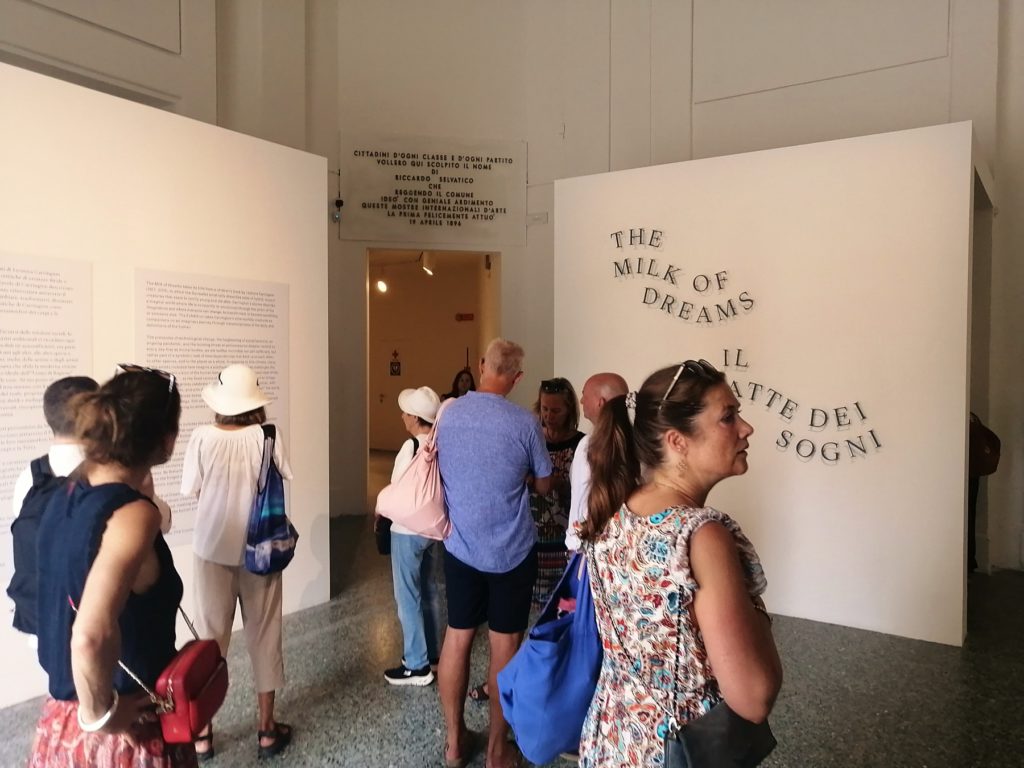 Sie haben ihr Ziel erreicht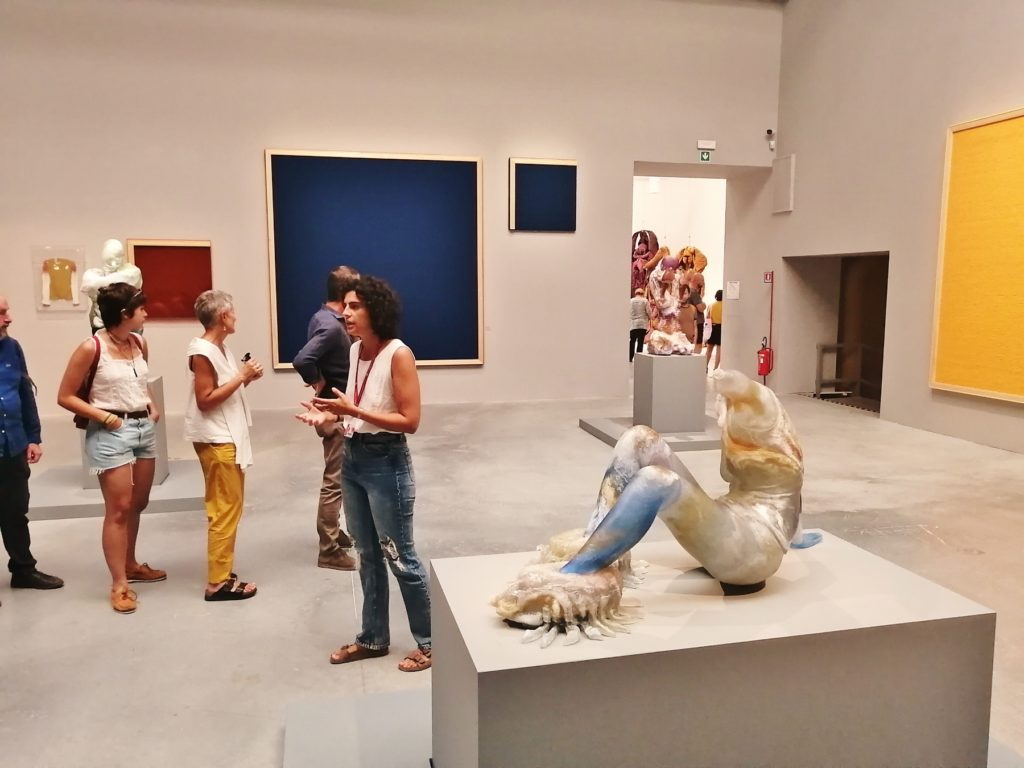 The 59th International Art Exhibition of La Biennale di Venezia, titled The Milk of Dreams, will open to the public from Saturday April 23 to Sunday November 27, 2022, at the Giardini and the Arsenale.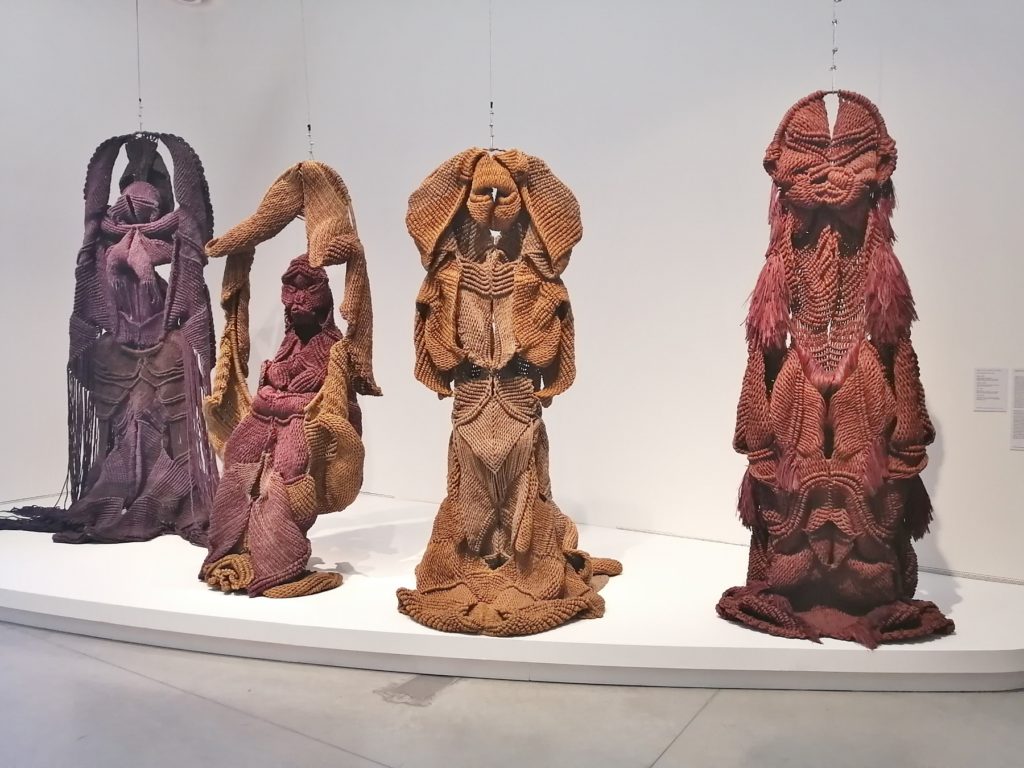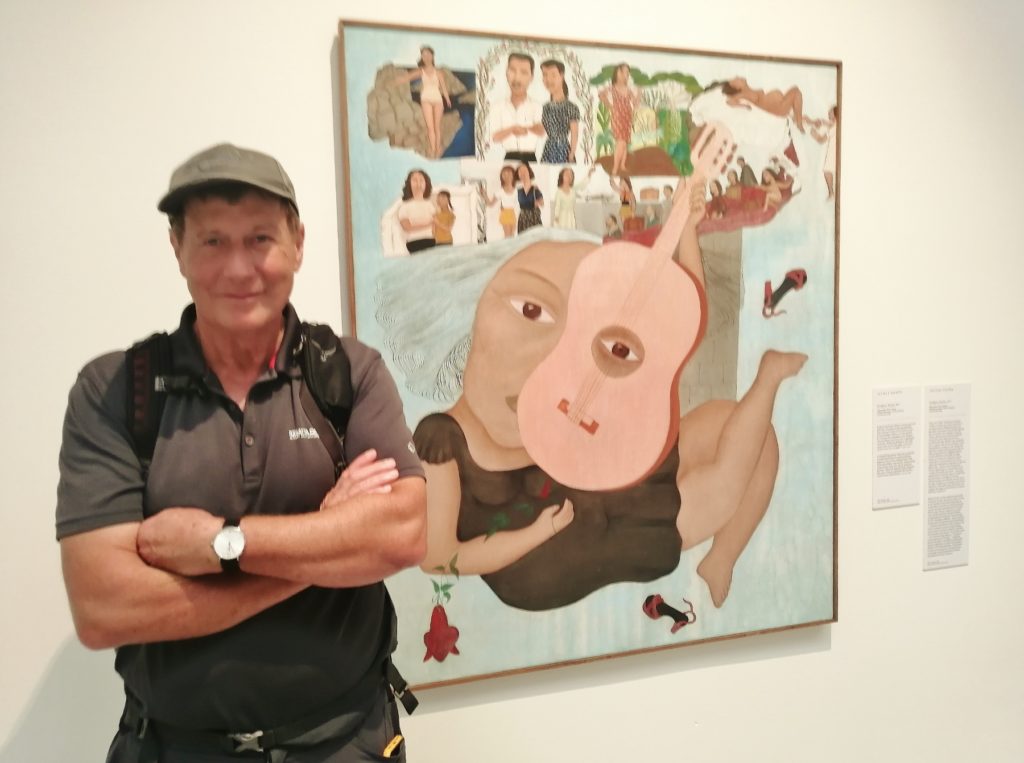 The Exhibition will take place in the Central Pavilion (Giardini) and in the Arsenale, including 213 artists from 58 countries; 180 of these are participating for the first time in the International Exhibition. 1433 the works and objects on display, 80 new projects are conceived specifically for the Biennale Arte.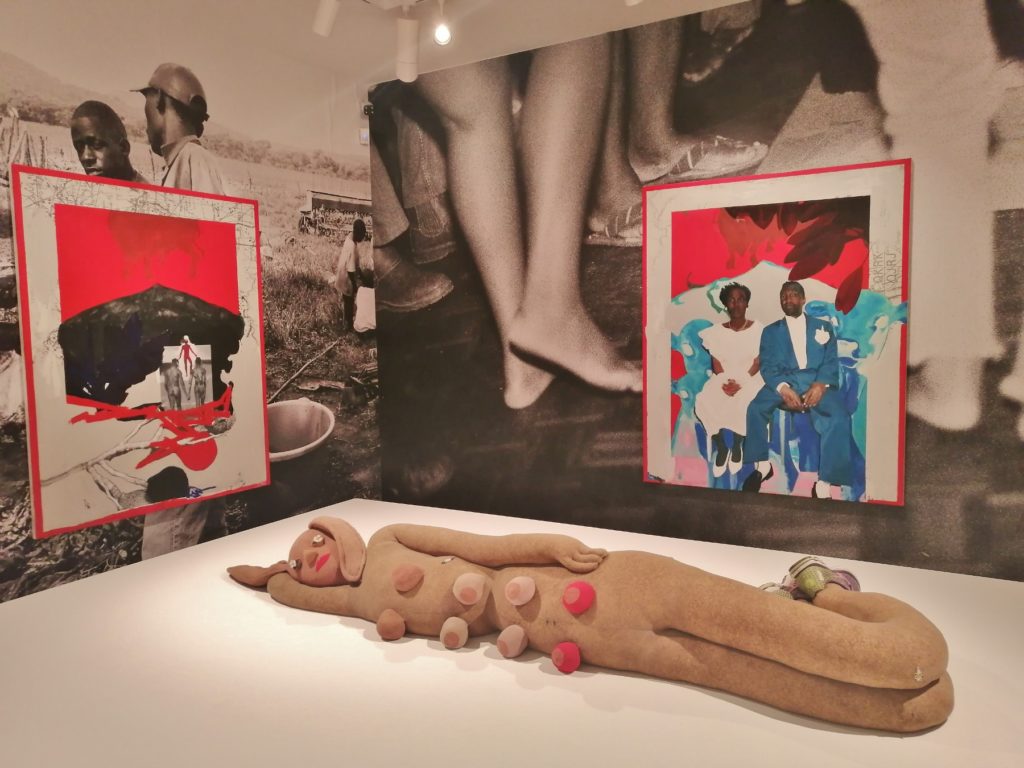 "The Milk of Dreams takes its title from a book by Leonora Carrington (1917–2011) – Cecilia Alemani stated – in which the Surrealist artist describes a magical world where life is constantly re-envisioned through the prism of the imagination. It is a world where everyone can change, be transformed, become something or someone else. The Exhibition The Milk of Dreams takes Leonora Carrington's otherworldly creatures, along with other figures of transformation, as companions on an imaginary journey through the metamorphoses of bodies and definitions of the human.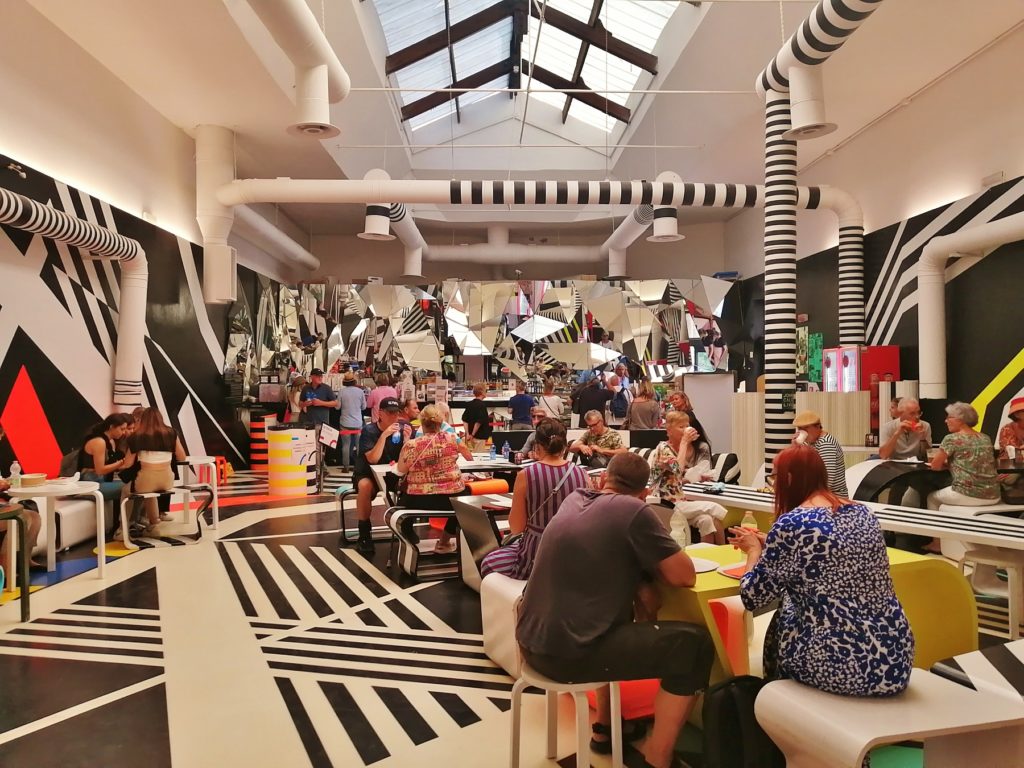 Time to stop in the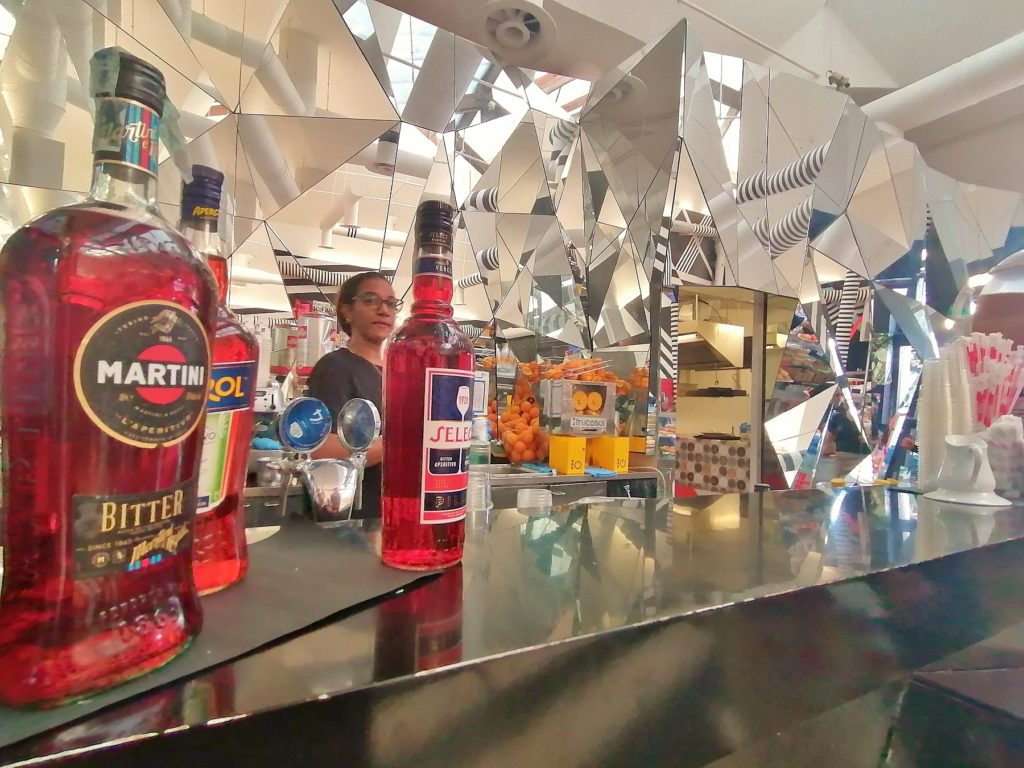 to get ready for the Austrian Pavilion: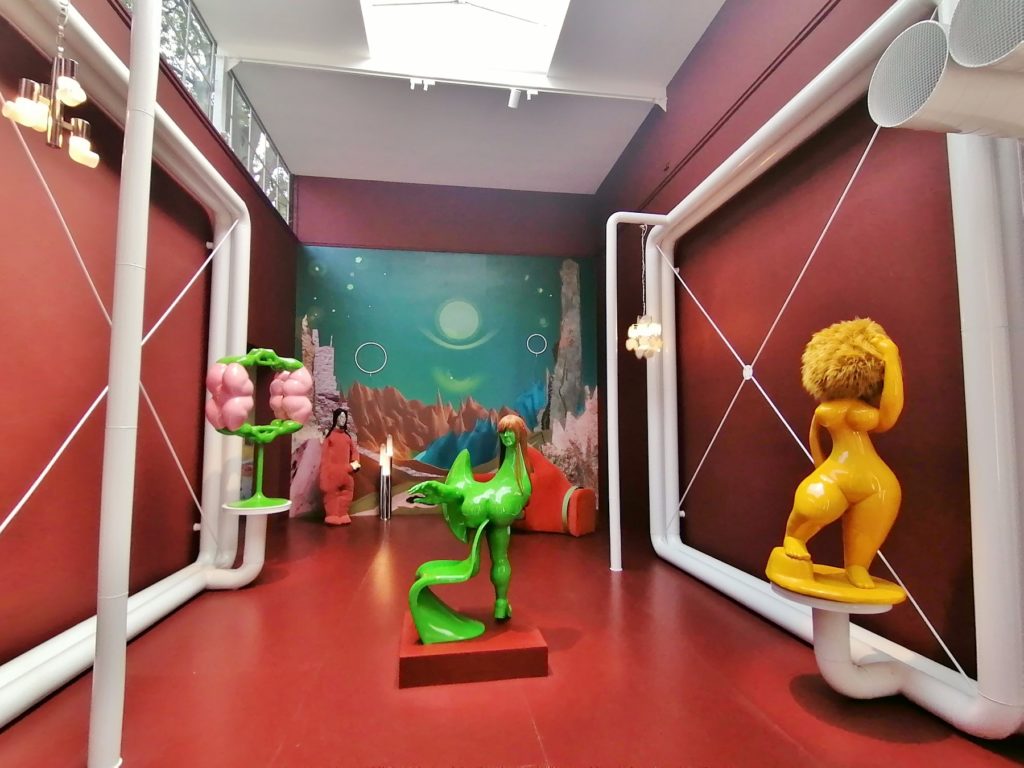 Welcome to the Soft Machine!
It was William Burroughs who, in the early 1960s, in his eponymously named cut-up novel, described the human body as a 'soft machine', constantly besieged 'by a vast, hungry host of parasites'. Meanwhile, the 'soft machine' has morphed into a cyborg-age body cipher. In narratives and in reality, humans and machines often merge in surprisingly new, sometimes critical ways. In this way, they drive discourse. With their exhibition Invitation of the Soft Machine and Her Angry Body Parts Jakob Lena Knebl and Ashley Hans Scheirl playfully and humorously make various facets of contemporary body discourses resonate. Knebl and Scheirl transform the Austrian Pavilion in the Giardini into an open stage that invites the audience to explore the 'spaces of desire' staged by the Viennese artists.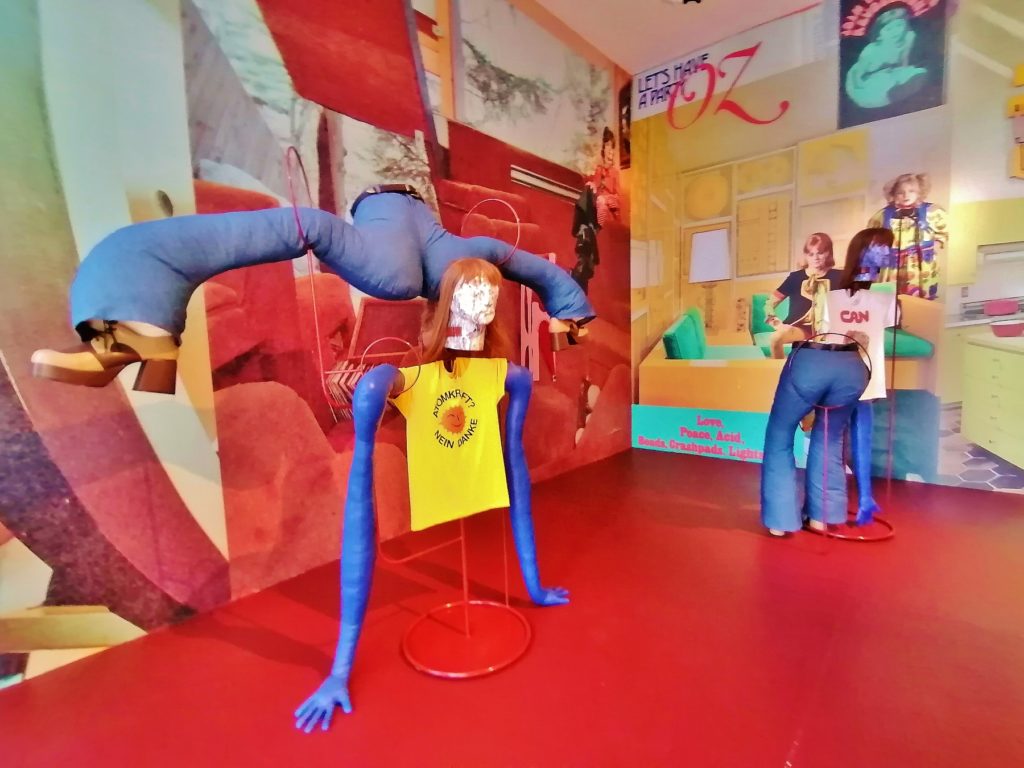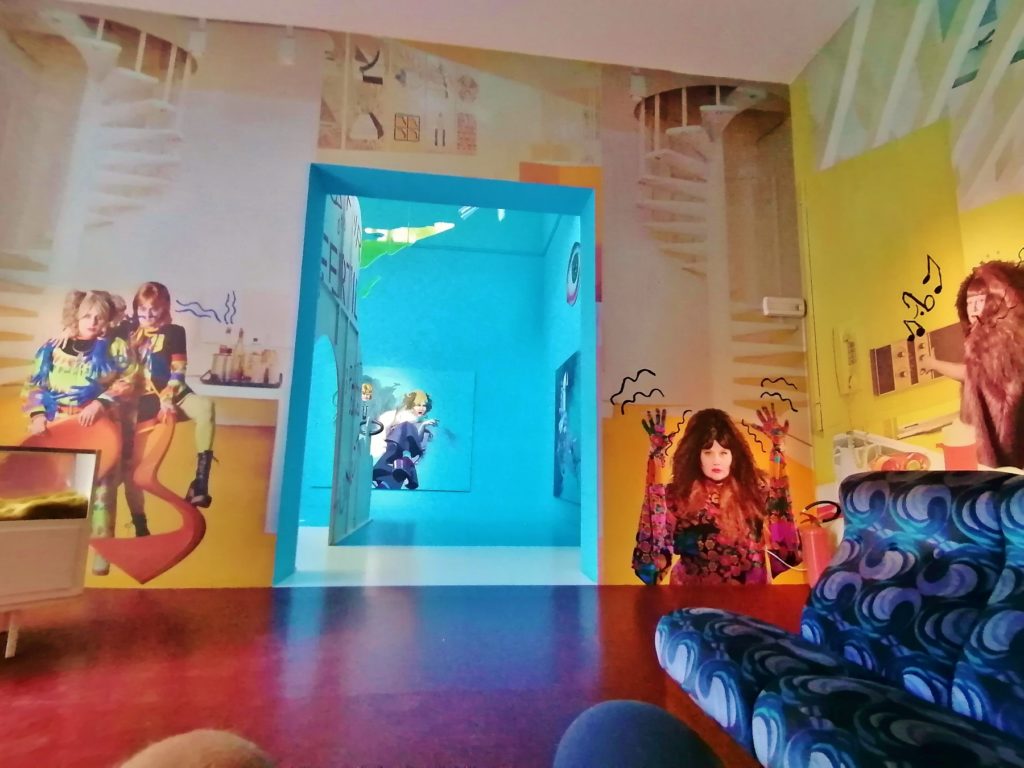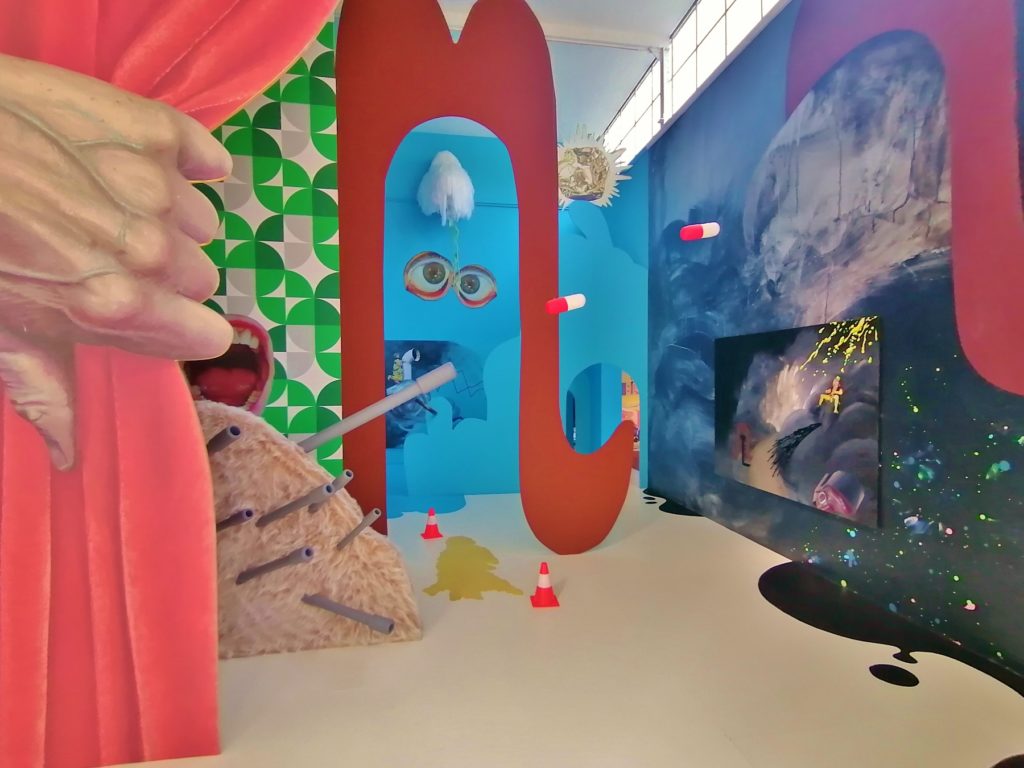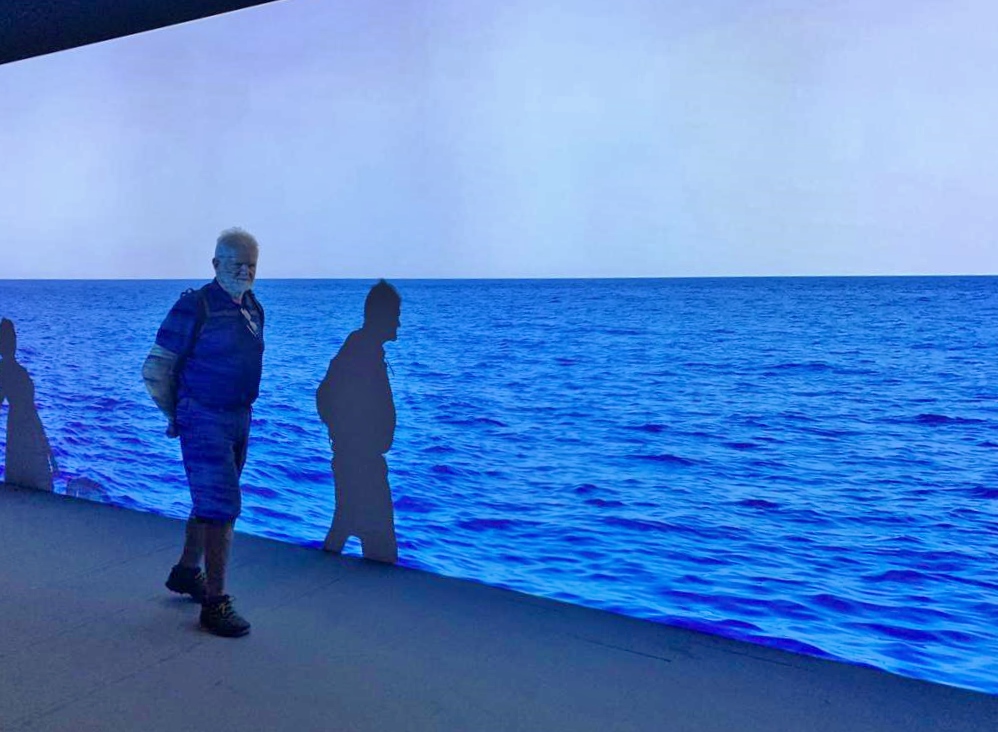 Taking a walk at the seaside inside a Giardini Pavilion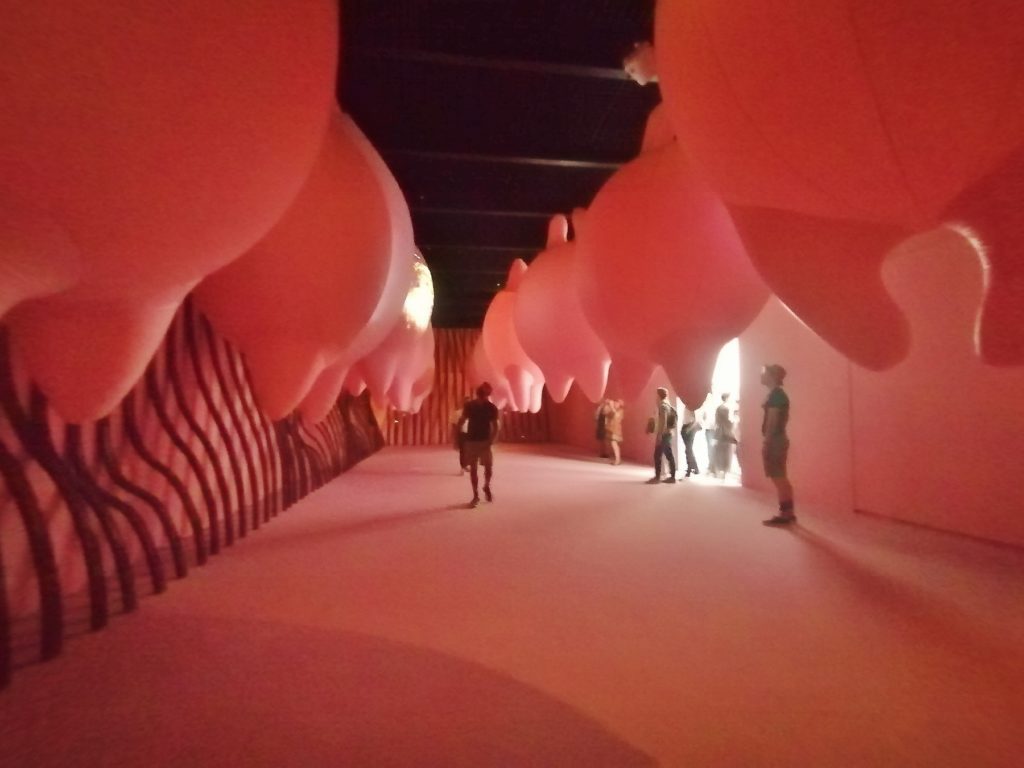 EGYPT
Eden-Like Garden preserved for the Chosen ones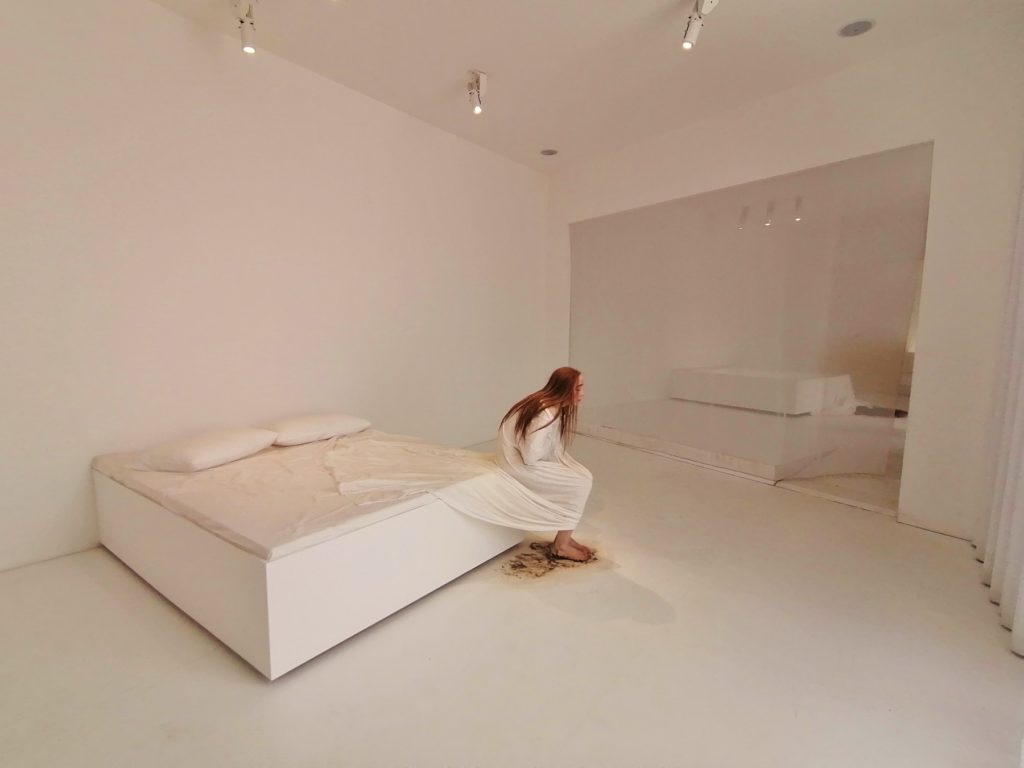 Italia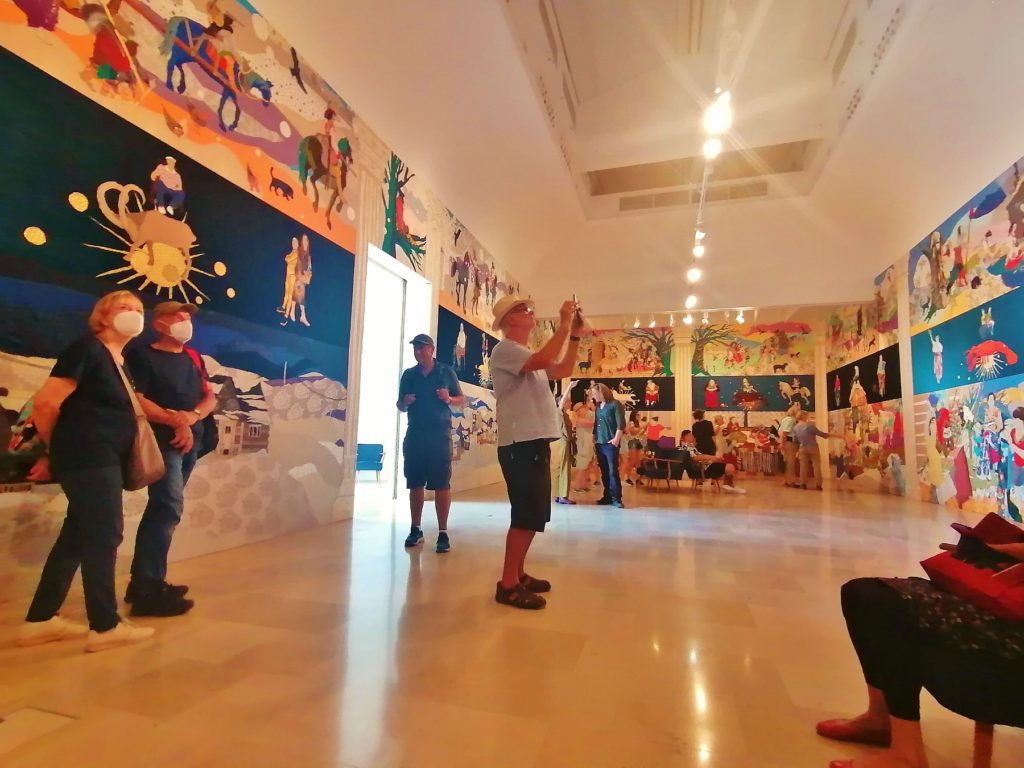 Polnischer Pavillon,Małgorzata Mirga-Tas, Highlights auf der Biennale in Venedig 2022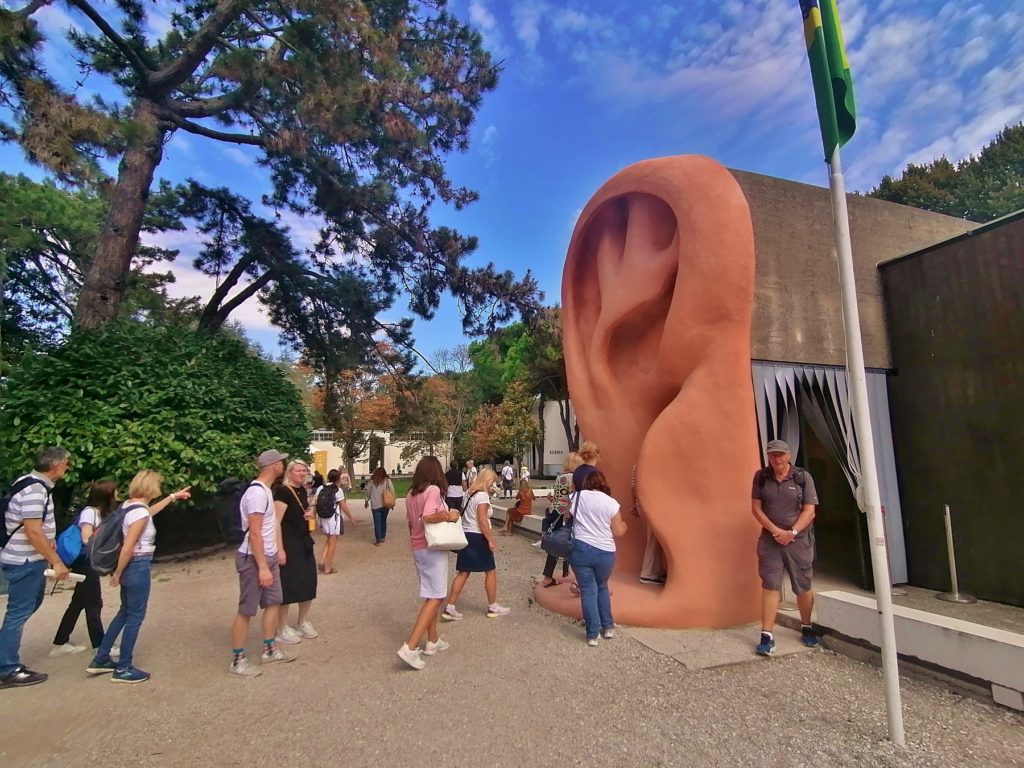 Brazilian Ear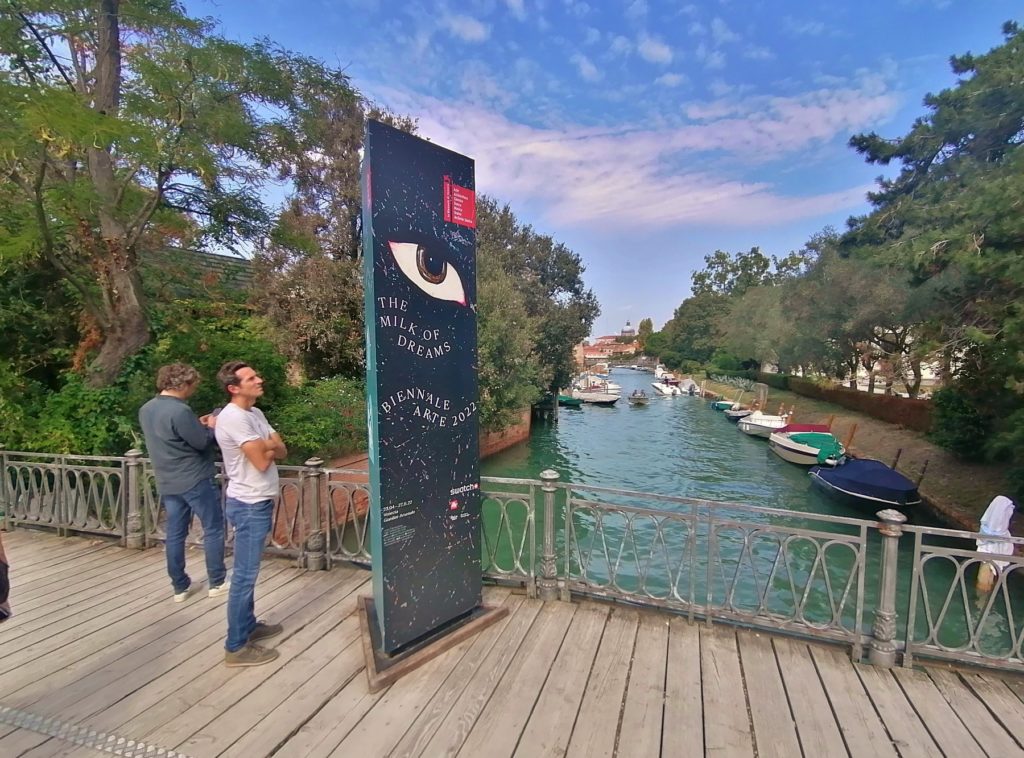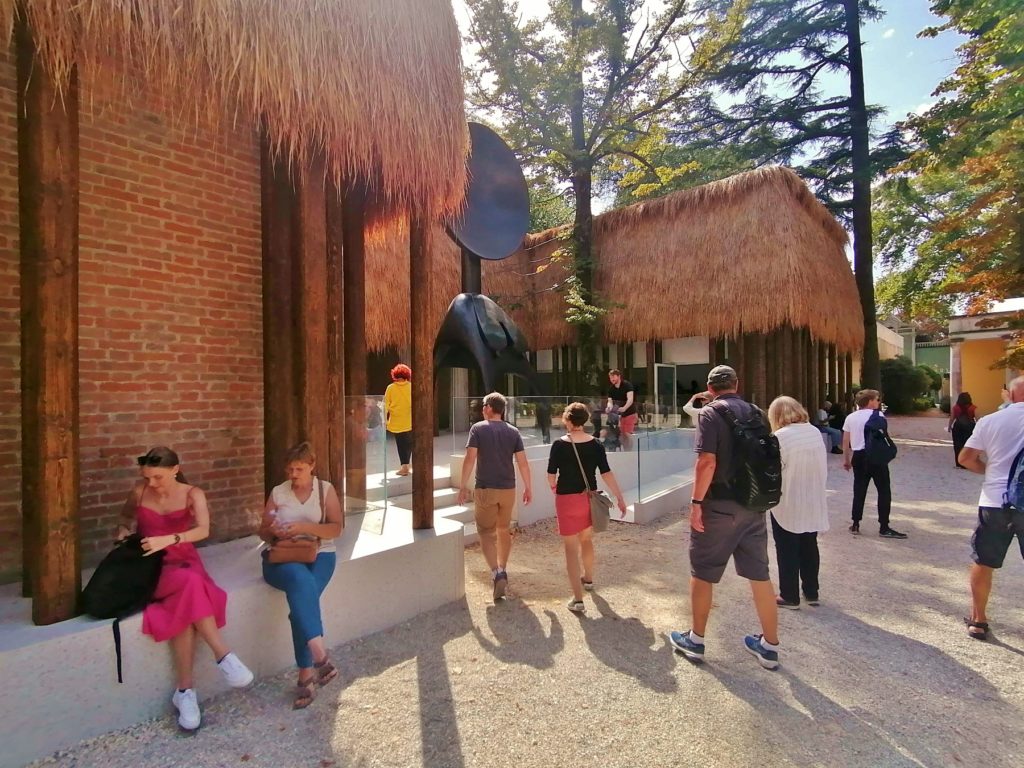 Golden Lion for the Best Participant in the International Exhibition The Milk of Dreams to:
Simone Leigh
(1967, Chicago, USA. Lives in New York City, USA)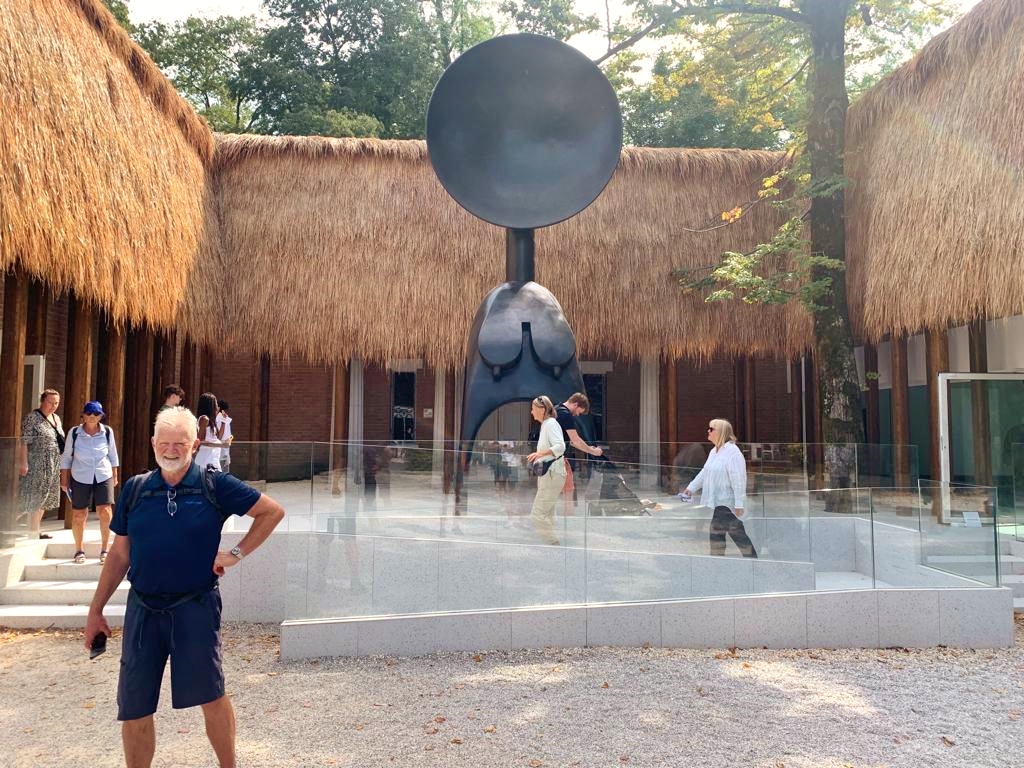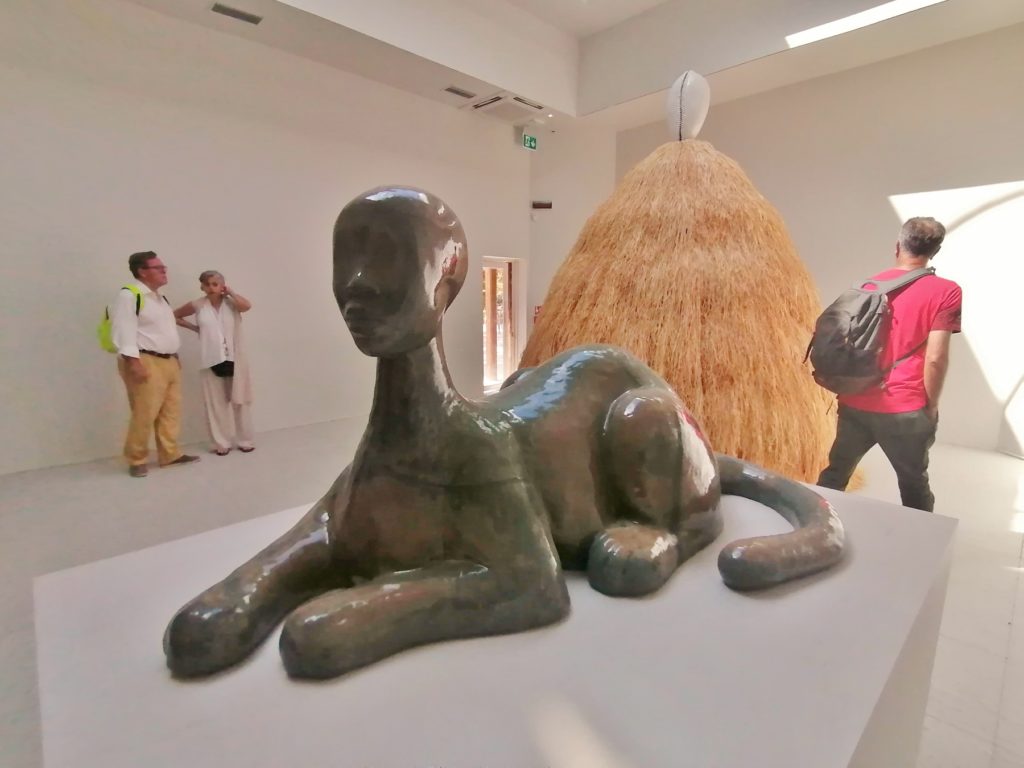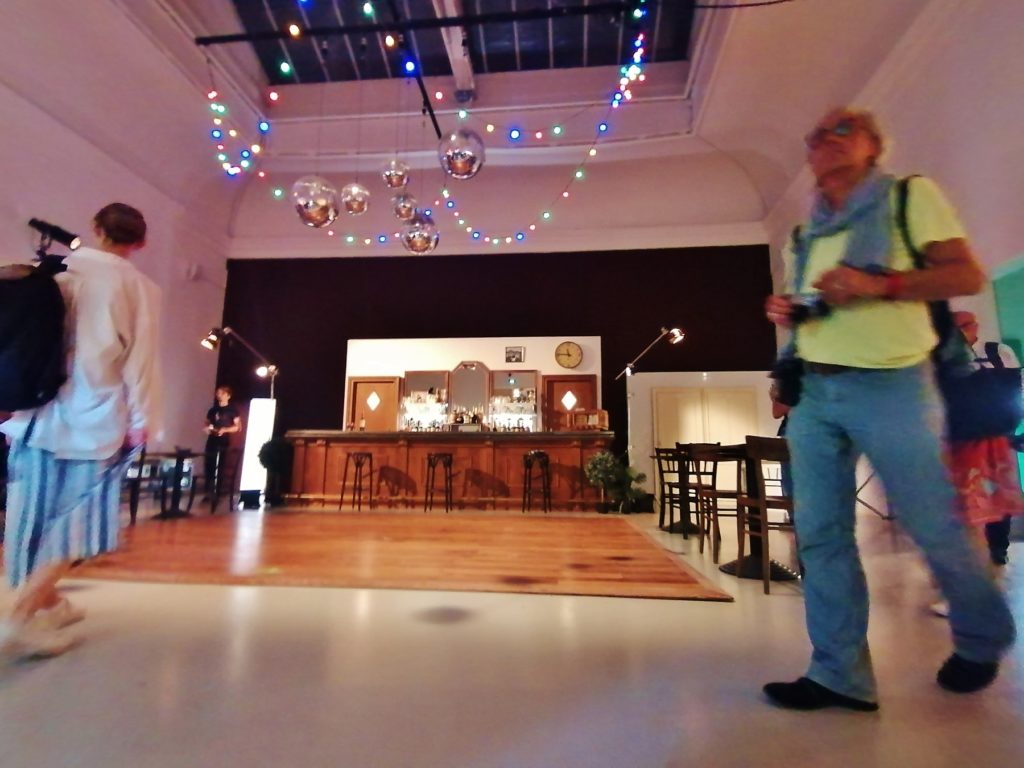 A special mention has been awarded to the following National Participation:

FRANCE
Les rêves n'ont pas de titre / Dreams have no titles
Commissioner: Institut Francais with the Ministry for Europe and Foreign Affairs and Ministry of Culture
Curators: Yasmina Reggad, Sam Bardaouil and Till Fellrath
Exhibitor: Zineb Sedira
Venue: Giardini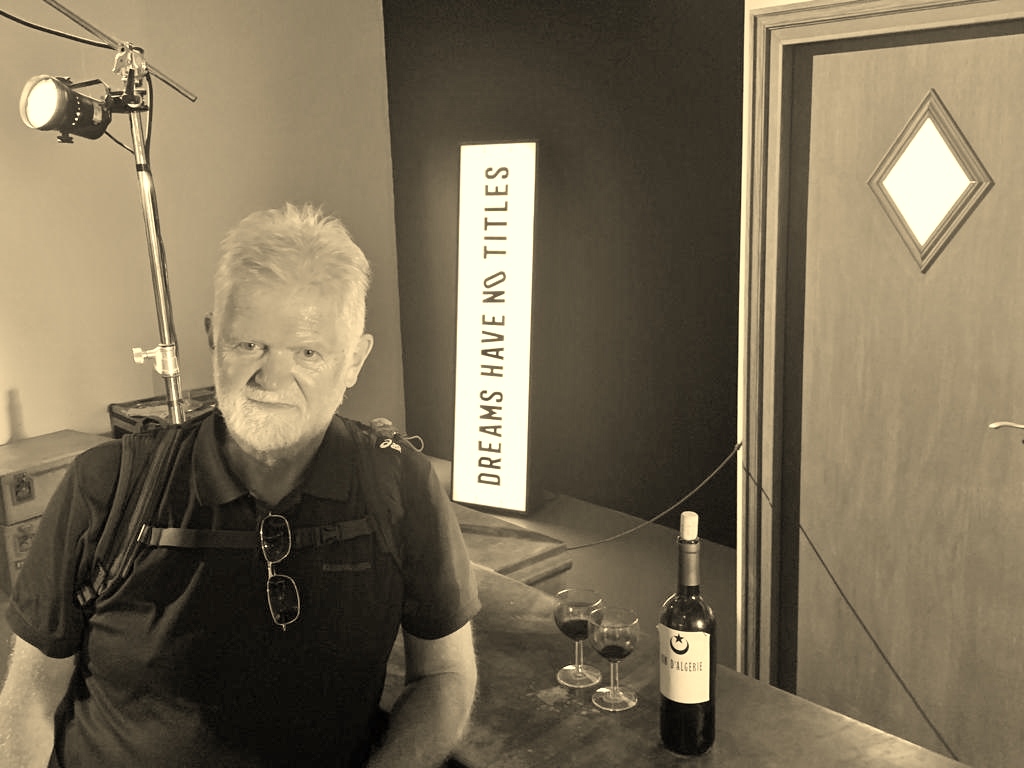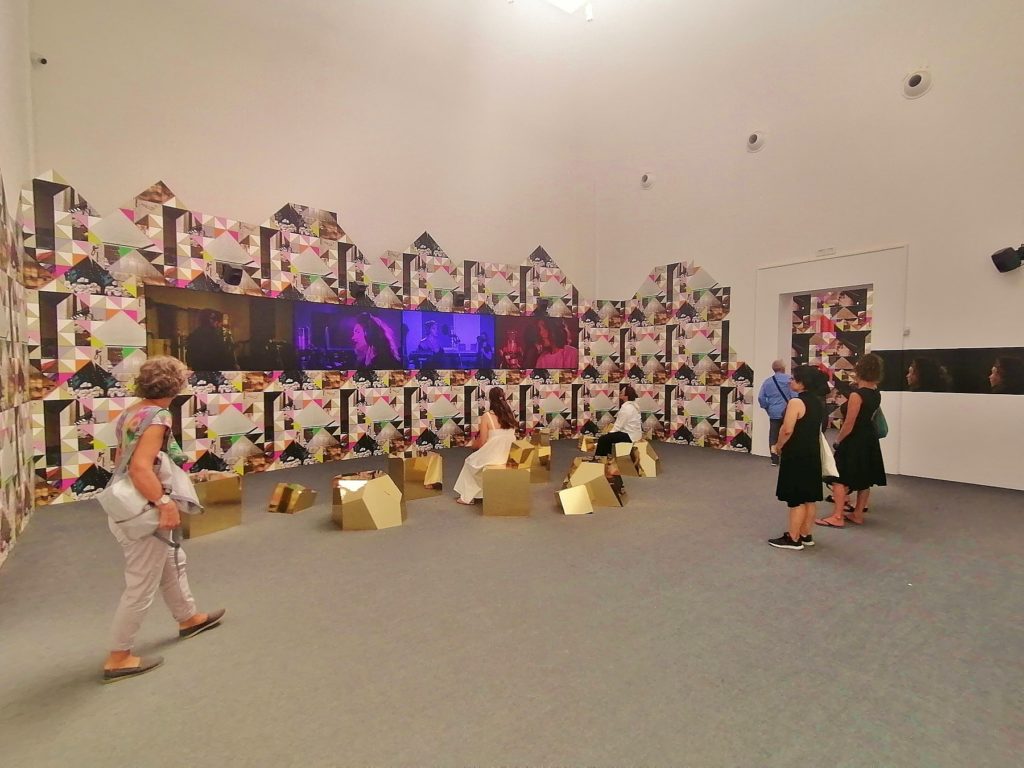 Golden Lion for Best National Participation:
GREAT BRITAIN
Sonia Boyce: Feeling Her Way
Commissioner: Emma Dexter, British Council
Curator: Emma Ridgway; Exhibitor: Sonia Boyce
Venue: Giardini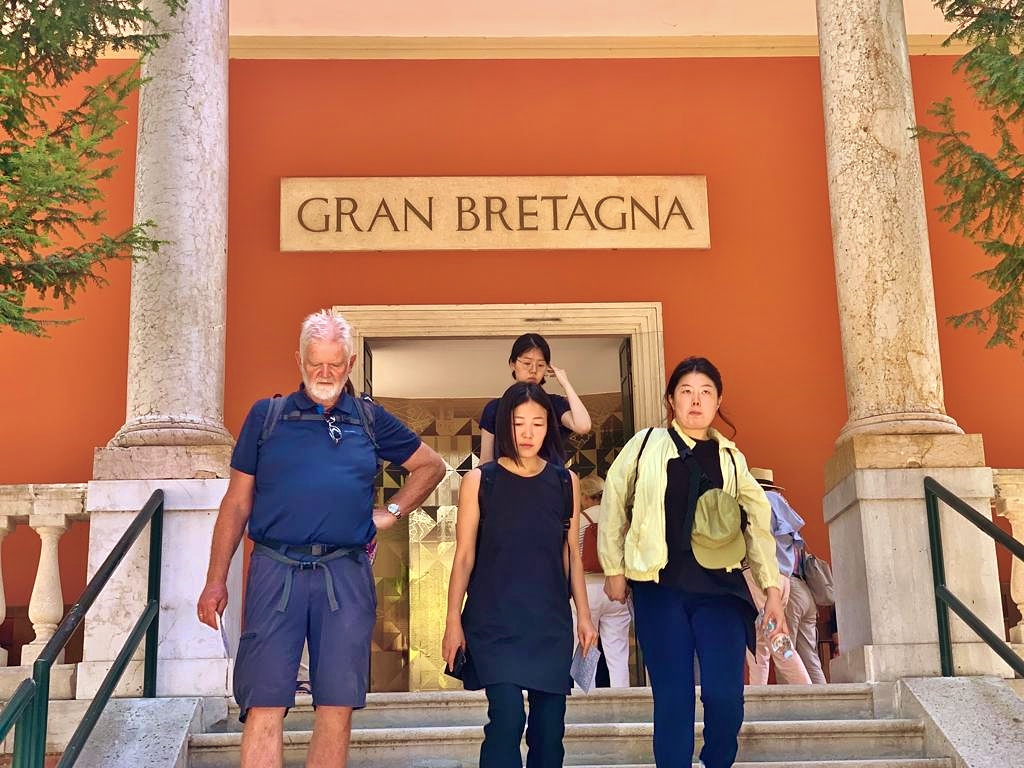 Leaving the pavilion of Queen Elizabeth's Gran Bretagna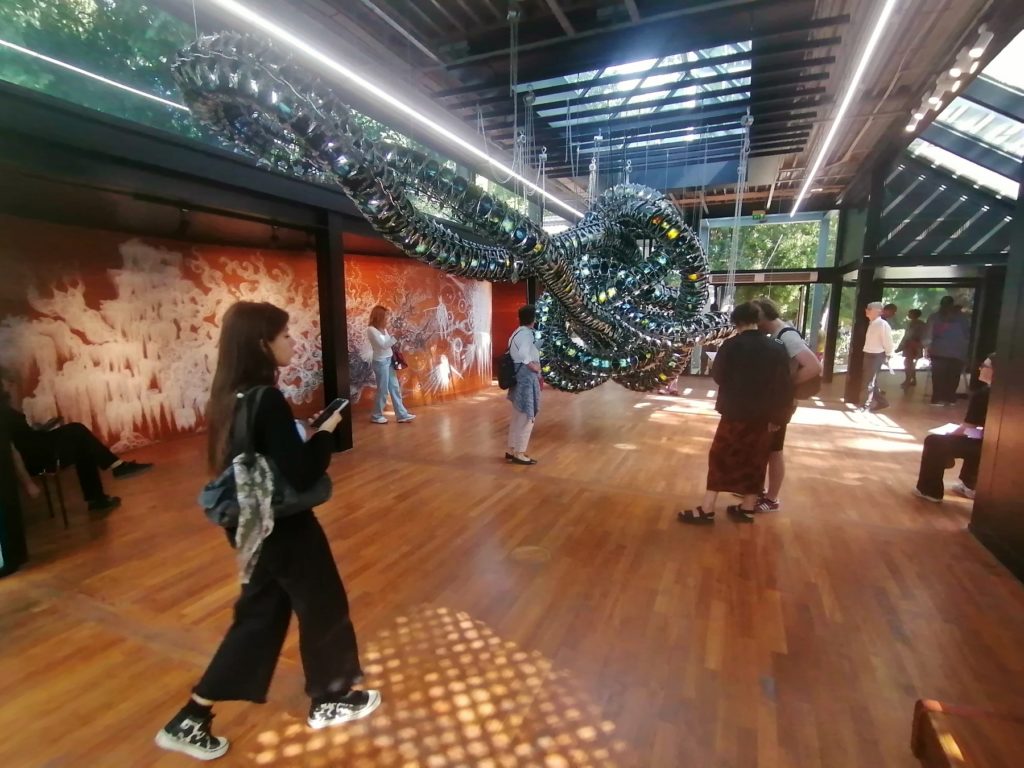 Korea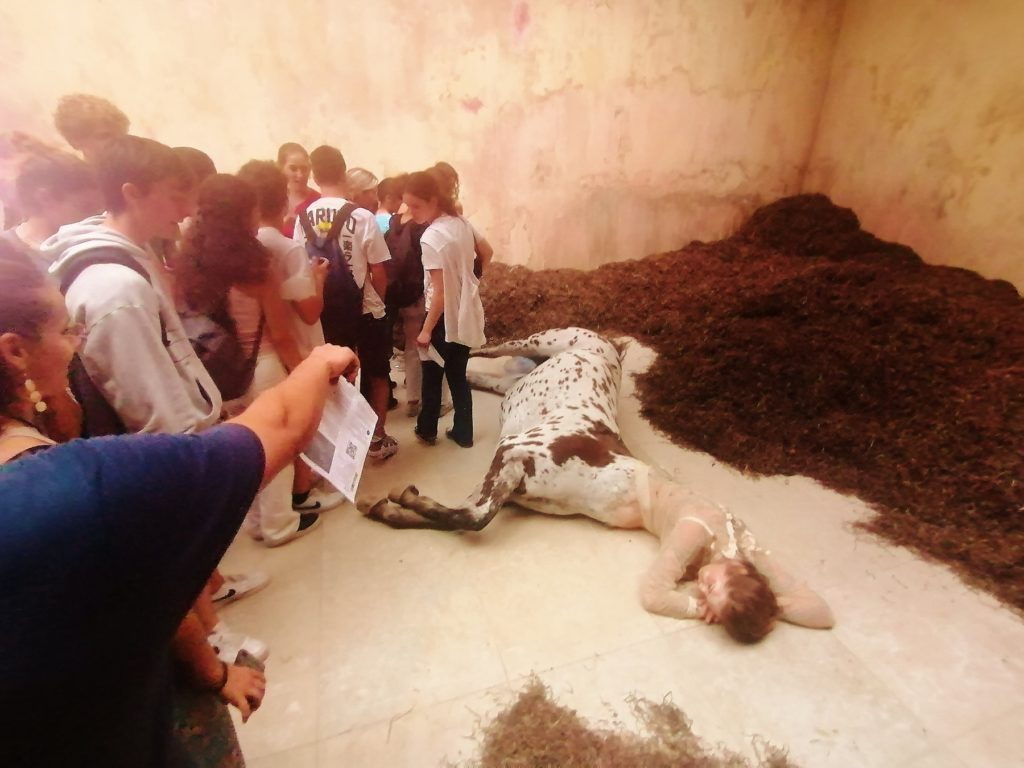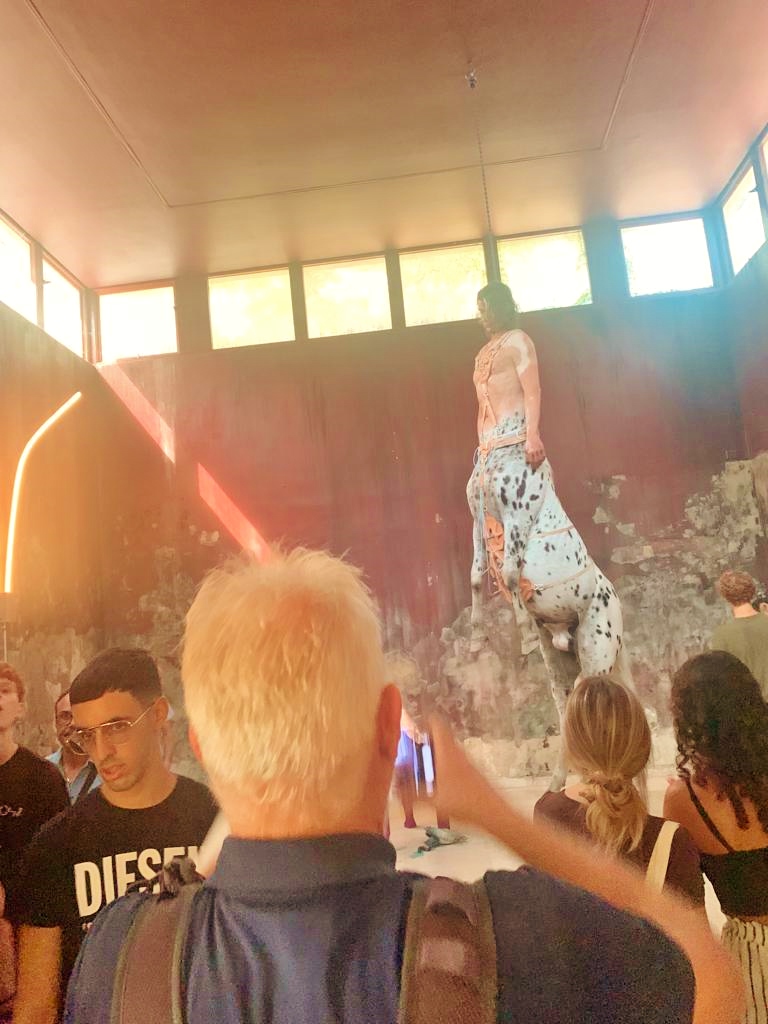 DENMARK
We Walked the Earth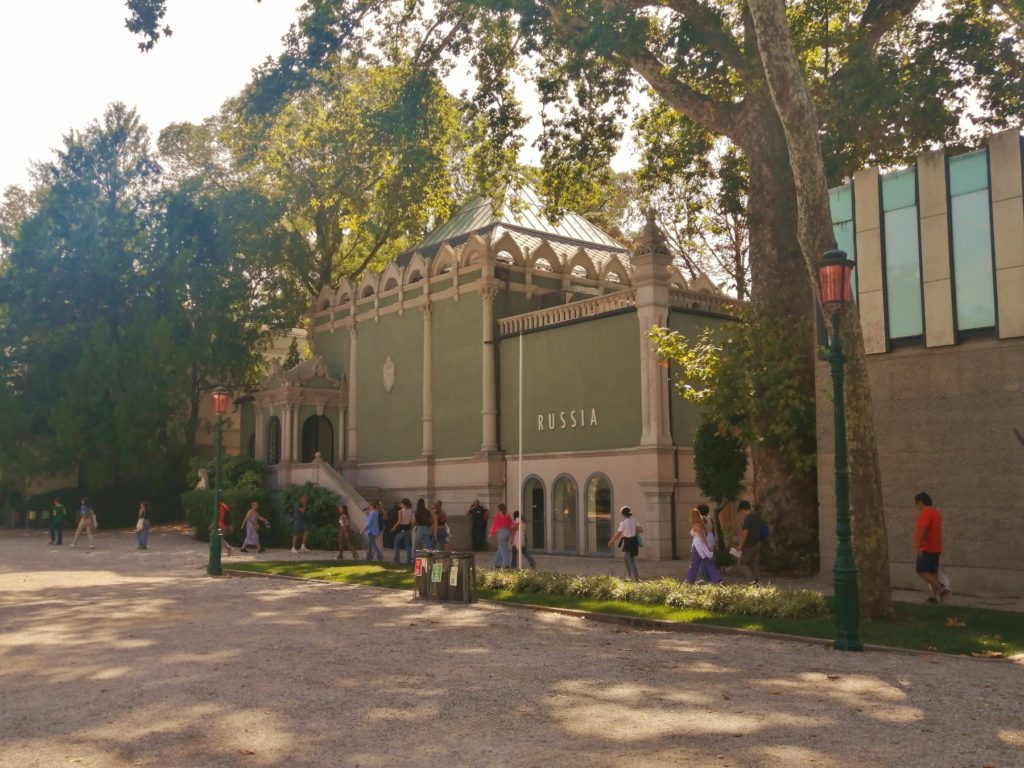 Russian Pavilion closed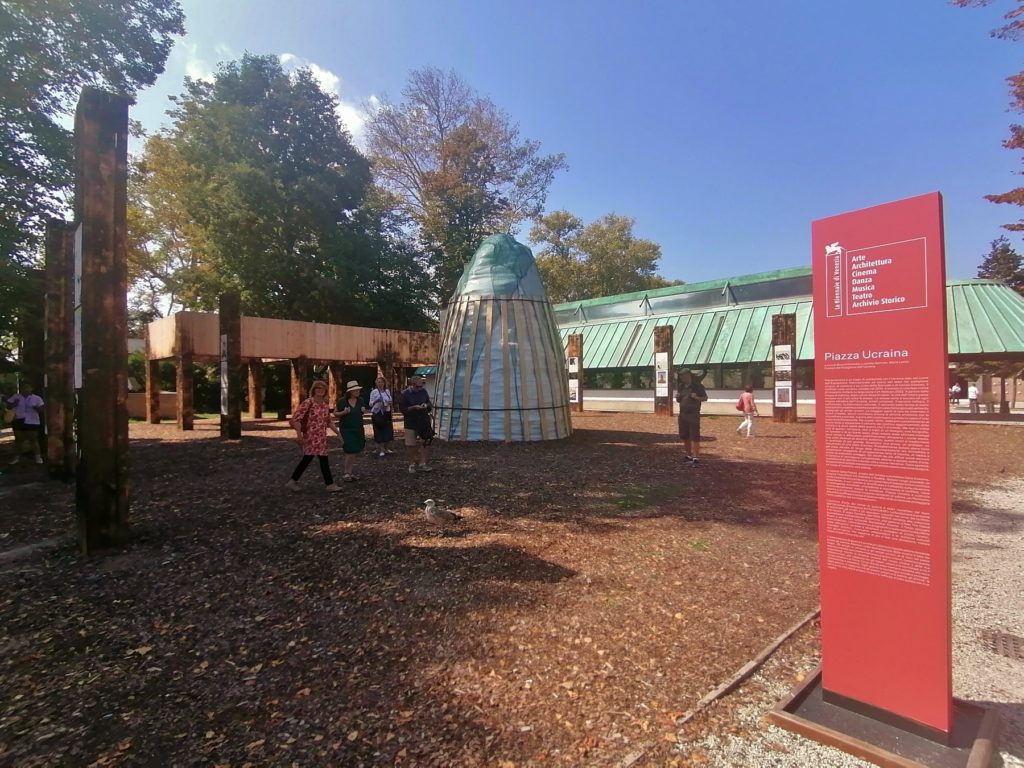 Piazza Ucraina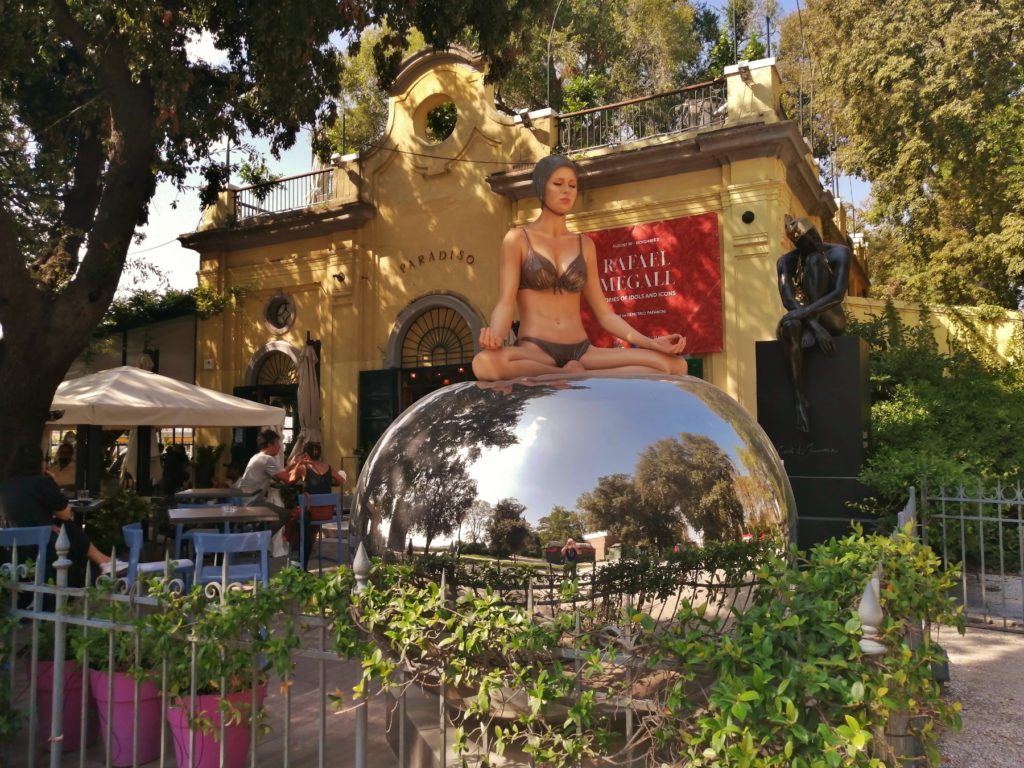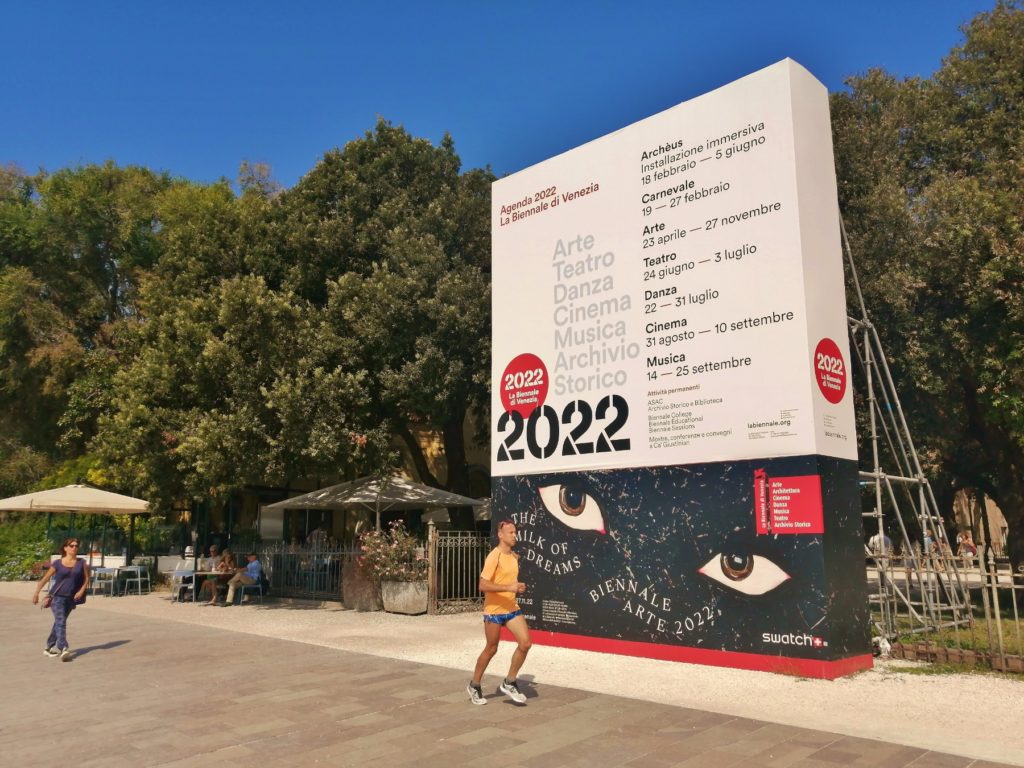 So far about the Giardini this year. Let's jog along to the Arsenale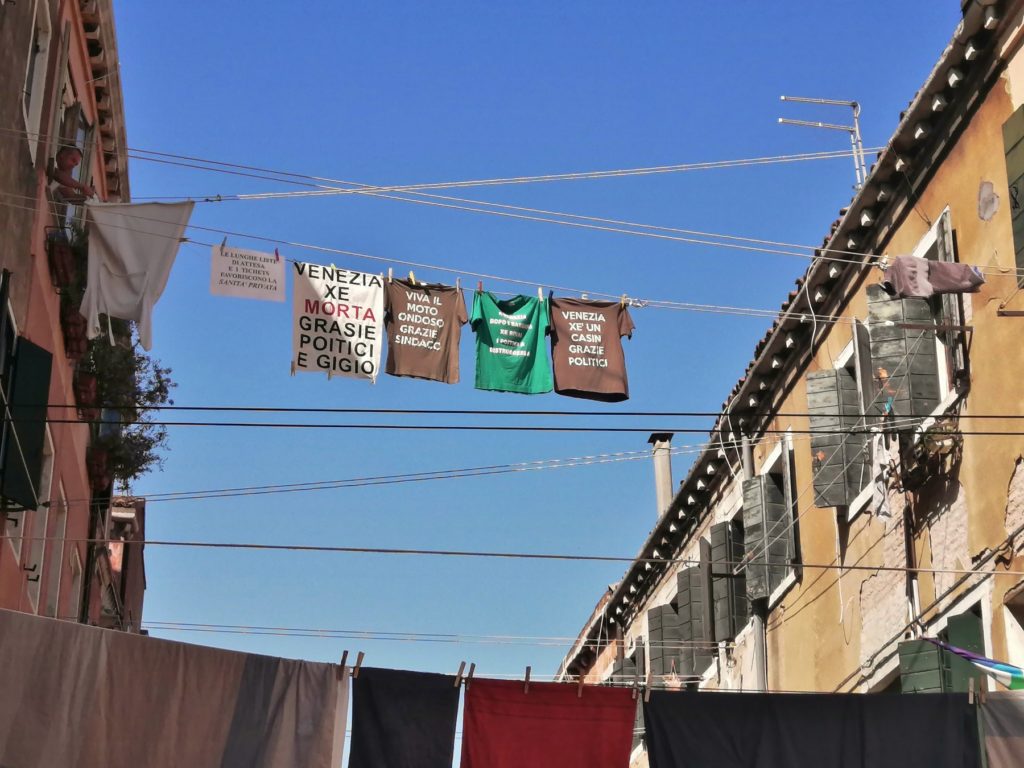 Looks like protest?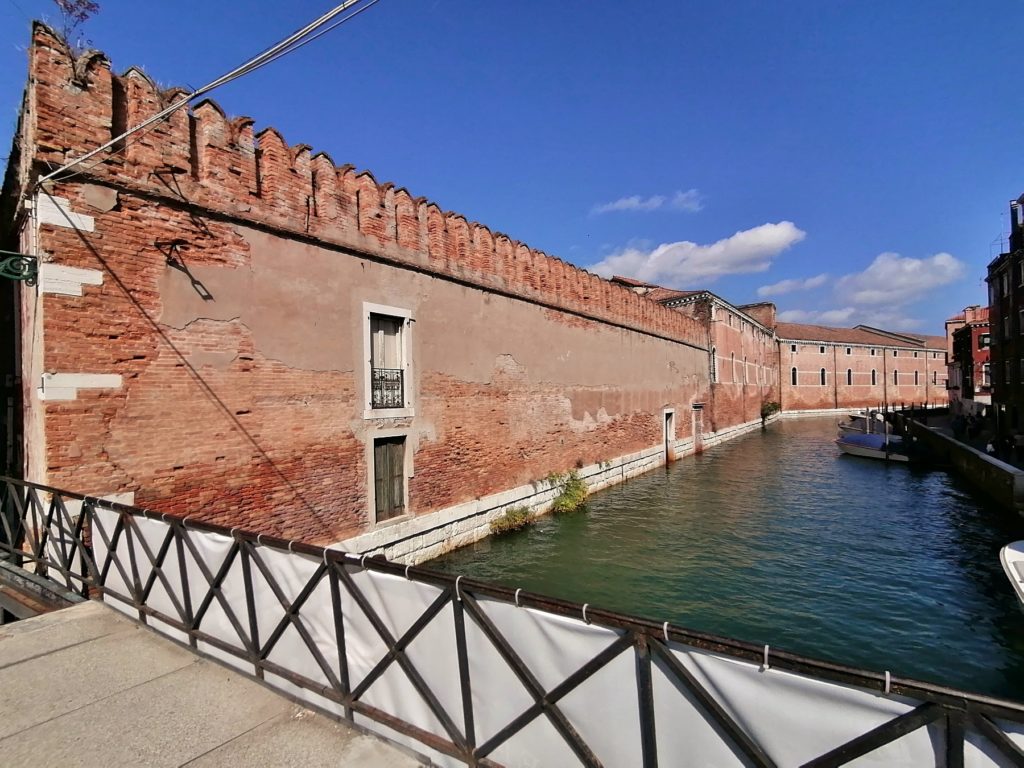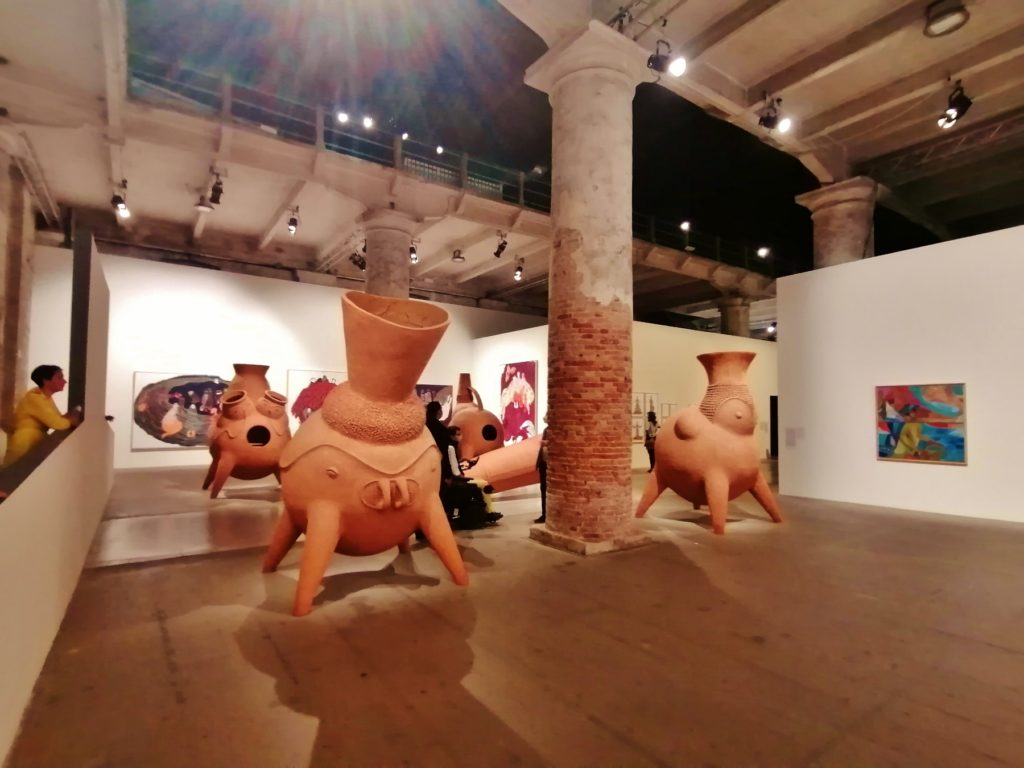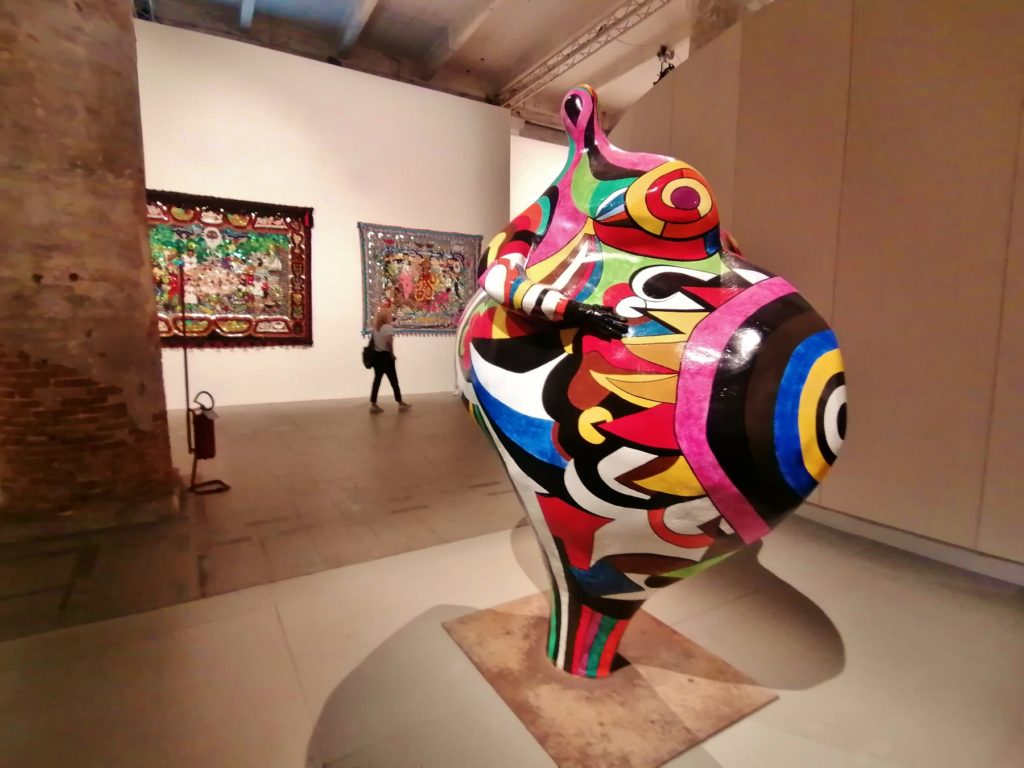 Niki de Saint Phalle is best known for her Nanas (French slang for "girls") – large, leaping female figures painted in kaleidoscopic hues and often found frolicking through fountains or city squares – and the Tarot Garden (1979–2002), a vast sculpture park she built in Tuscany, Italy, alive with fantastical mosaiced and mirrored creatures.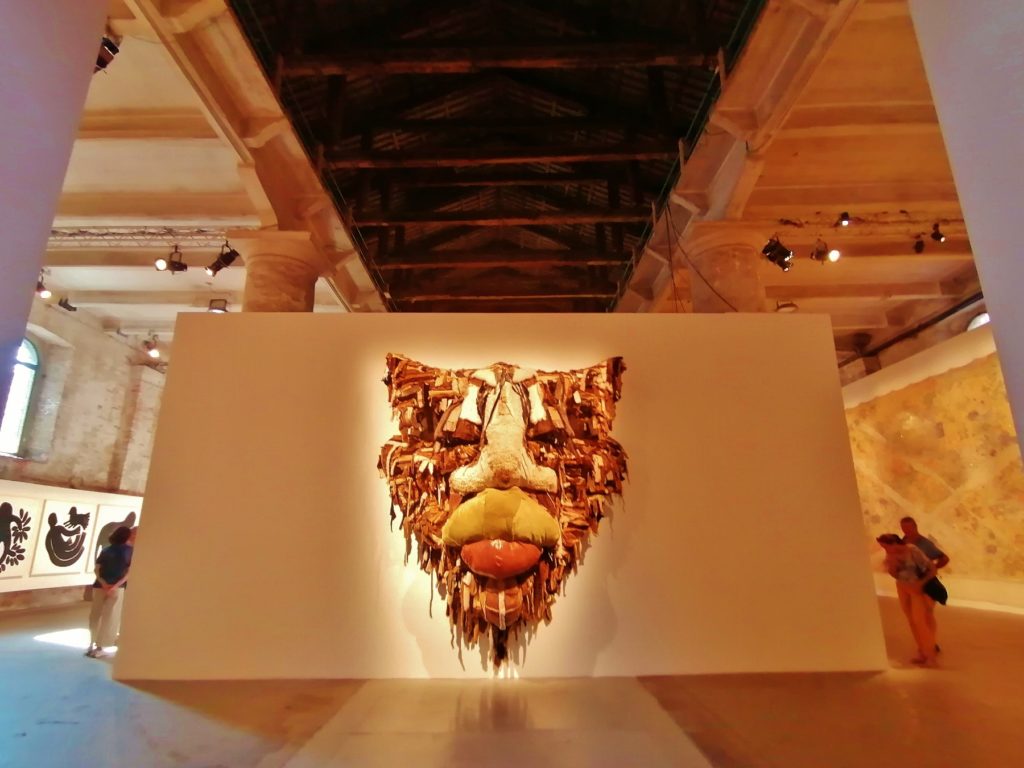 Fabelhafte Misch- und Fantasiewesen, wohin das Auge blickt: Die Ausstellung "The Milk of Dreams" bildet einen aktuellen Trend der Gegenwartskunst ab.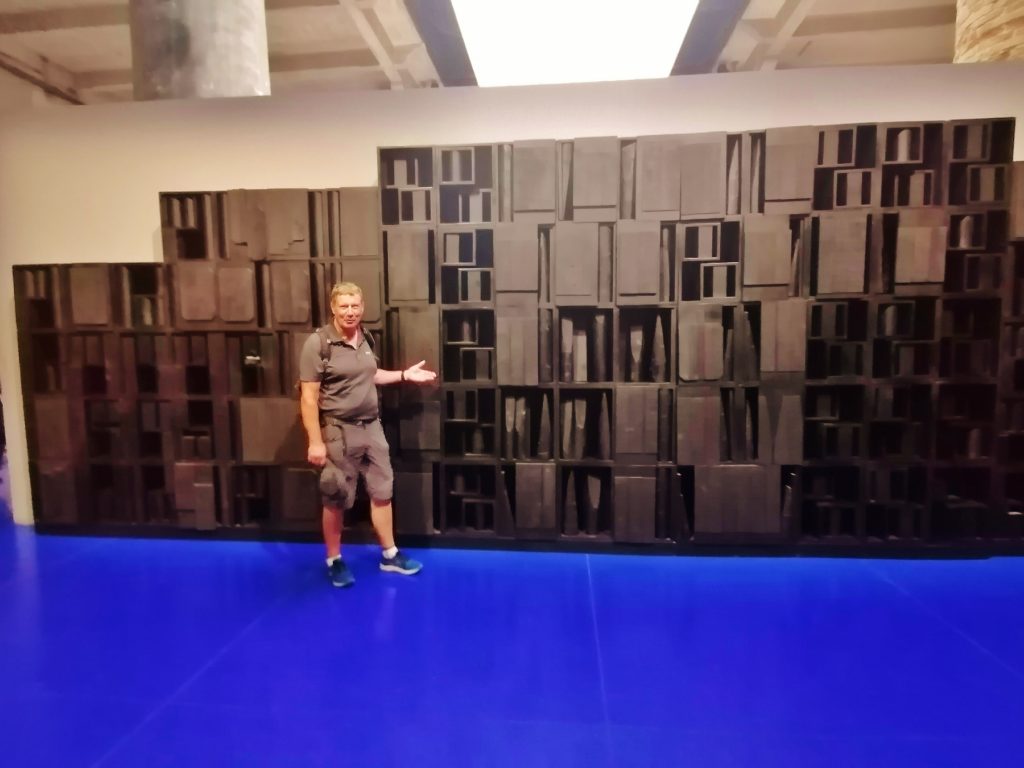 Little boxes …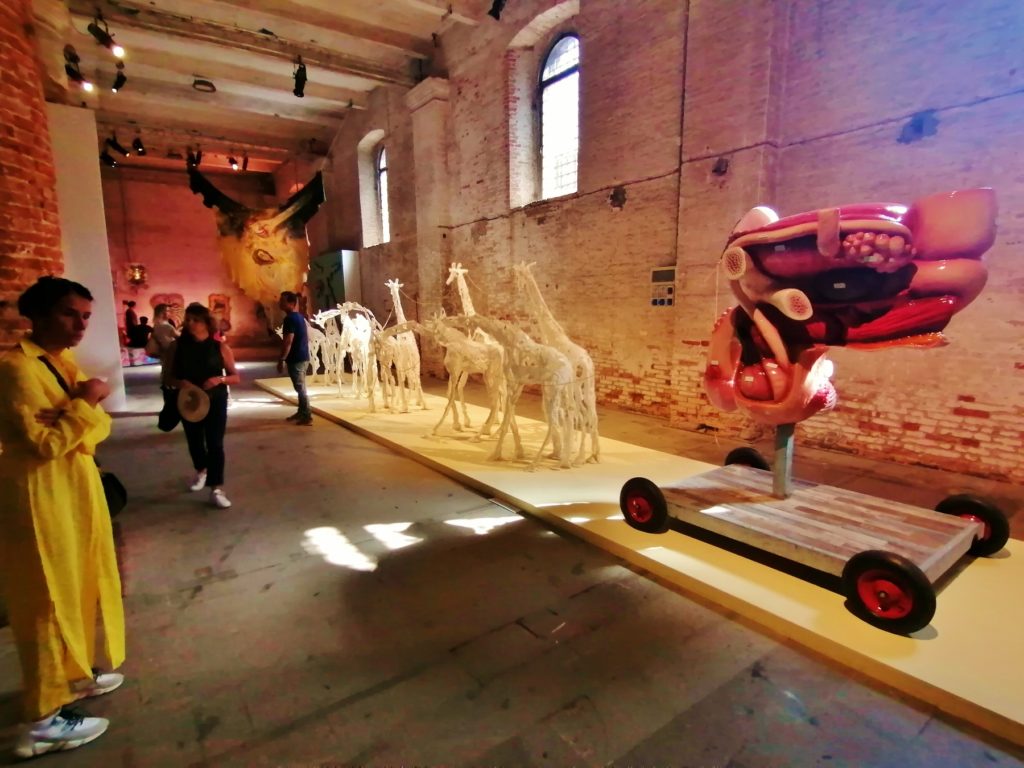 Die französische Künstlerin Marguerite Humeau bringt mit ihren Skulpturen die Sinne zum Schwingen.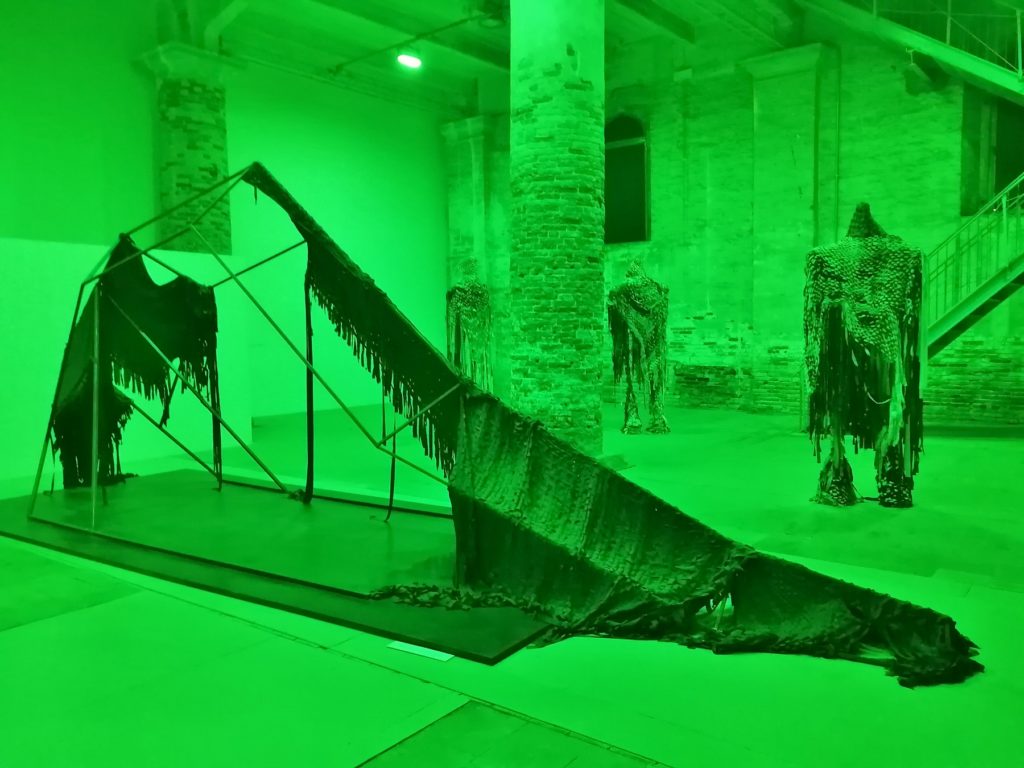 Sandra Mujinga, Sentinels of Change, 2021, The Milk Of Dreams exhibition at the Venetian Arsenale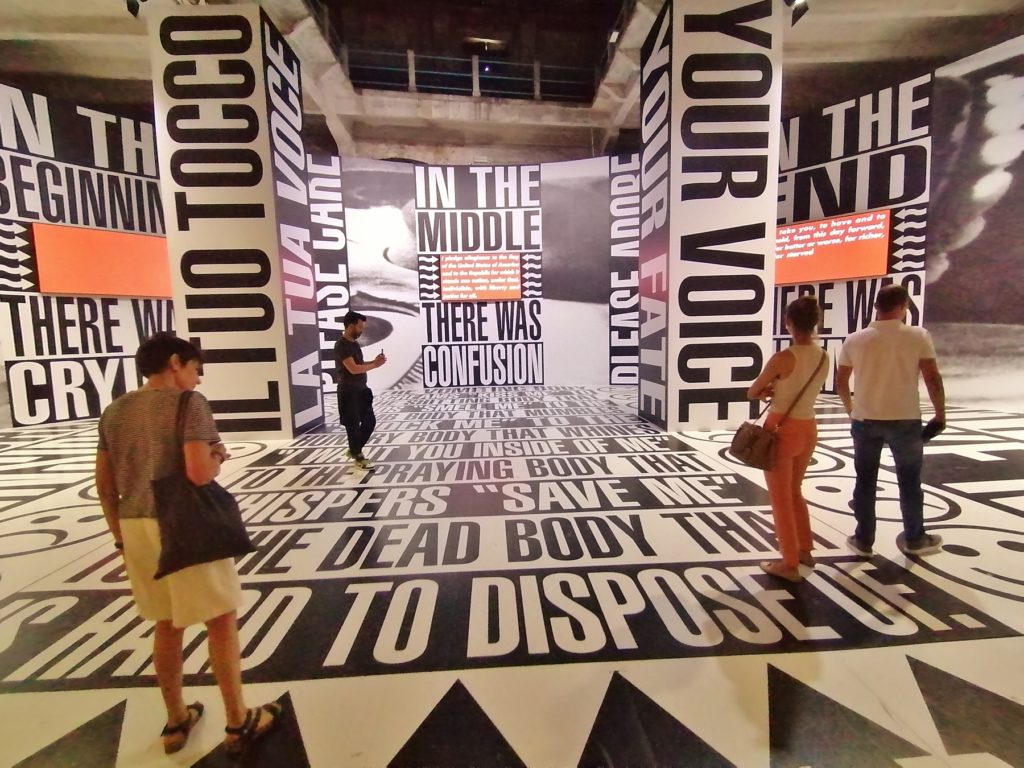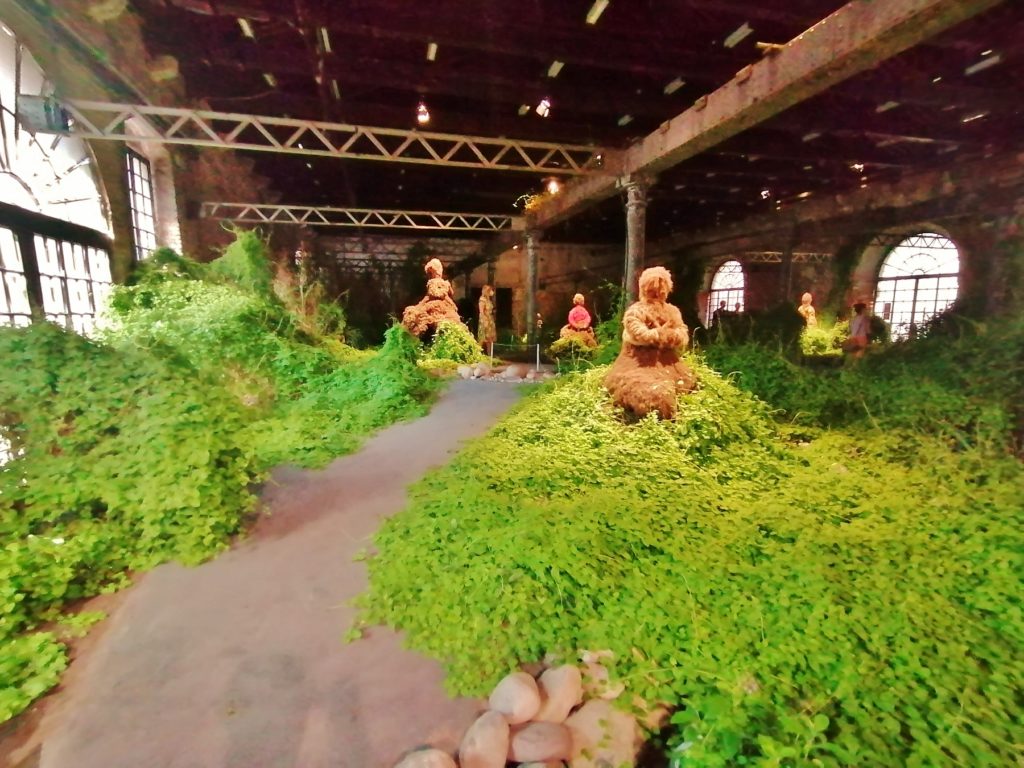 Precious Okoyomon "To See The Earth Before the End of the World", Venedig-Biennale, 2022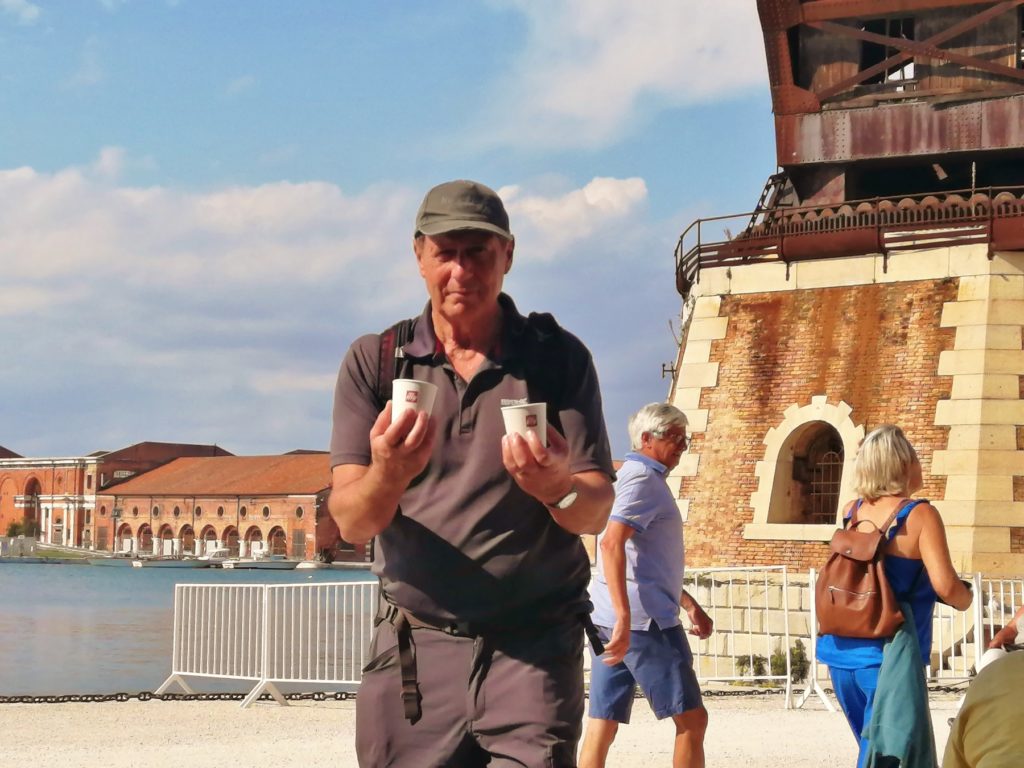 Illy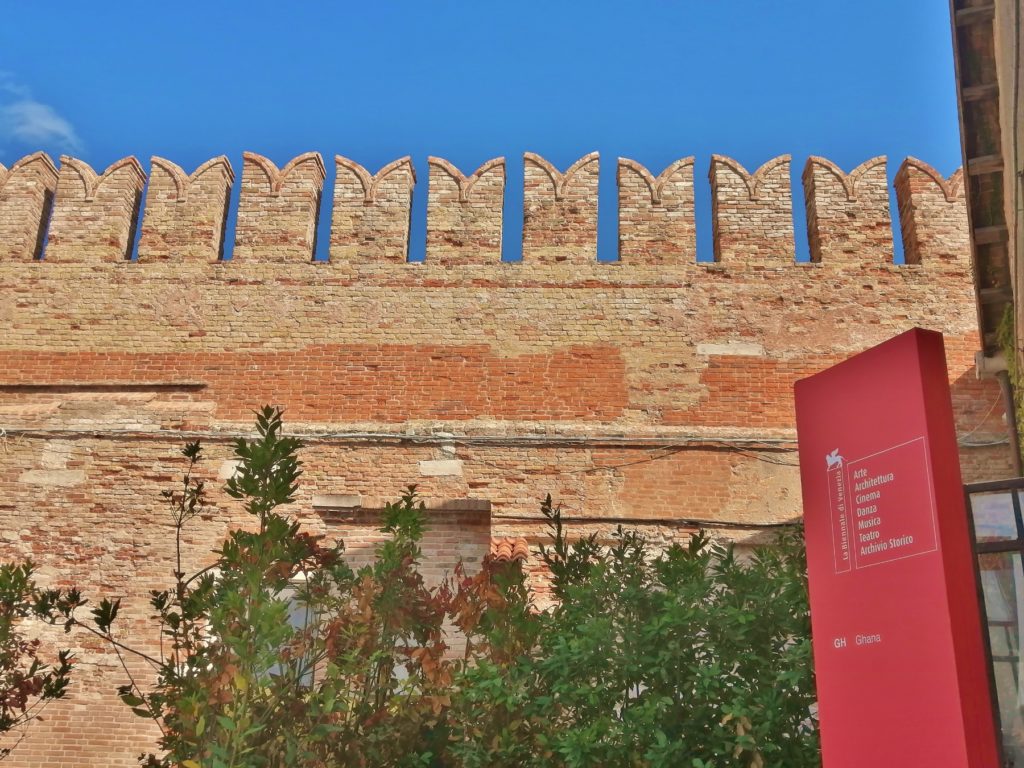 Arsenale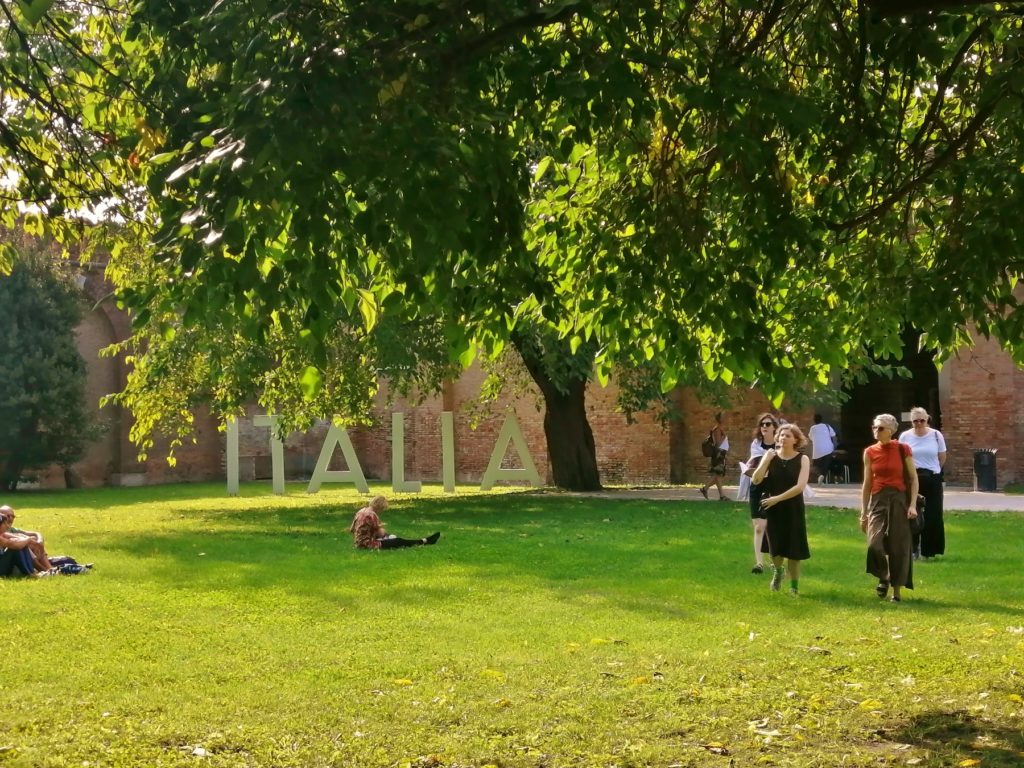 Italia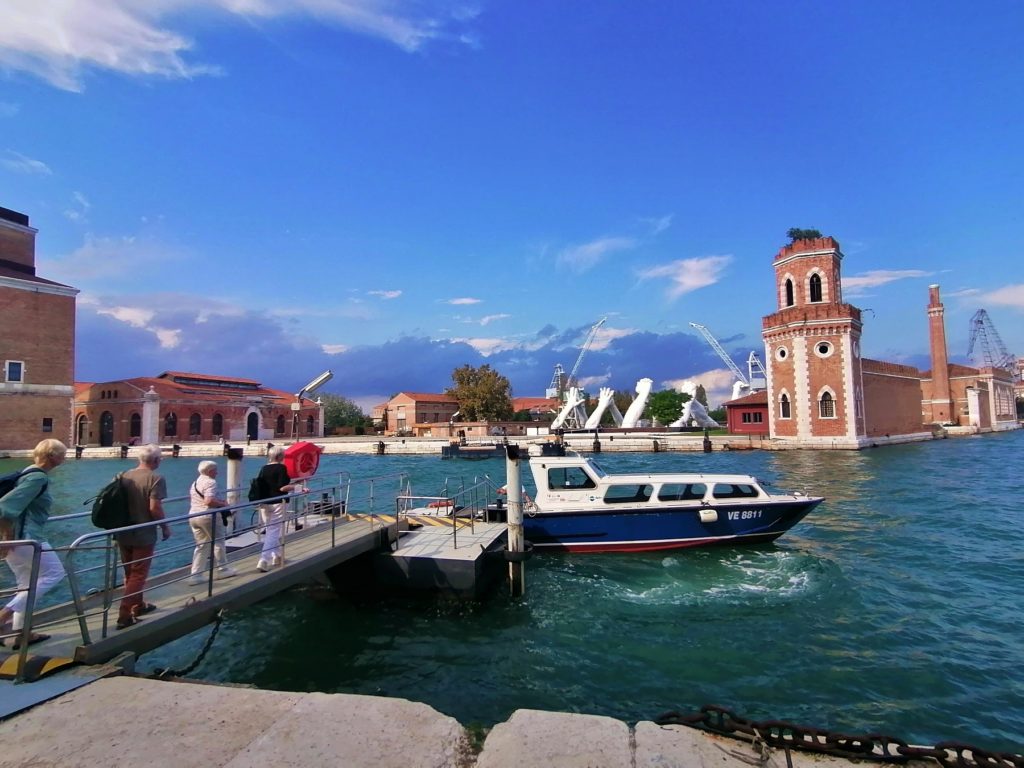 Building Bridges Biennale 2019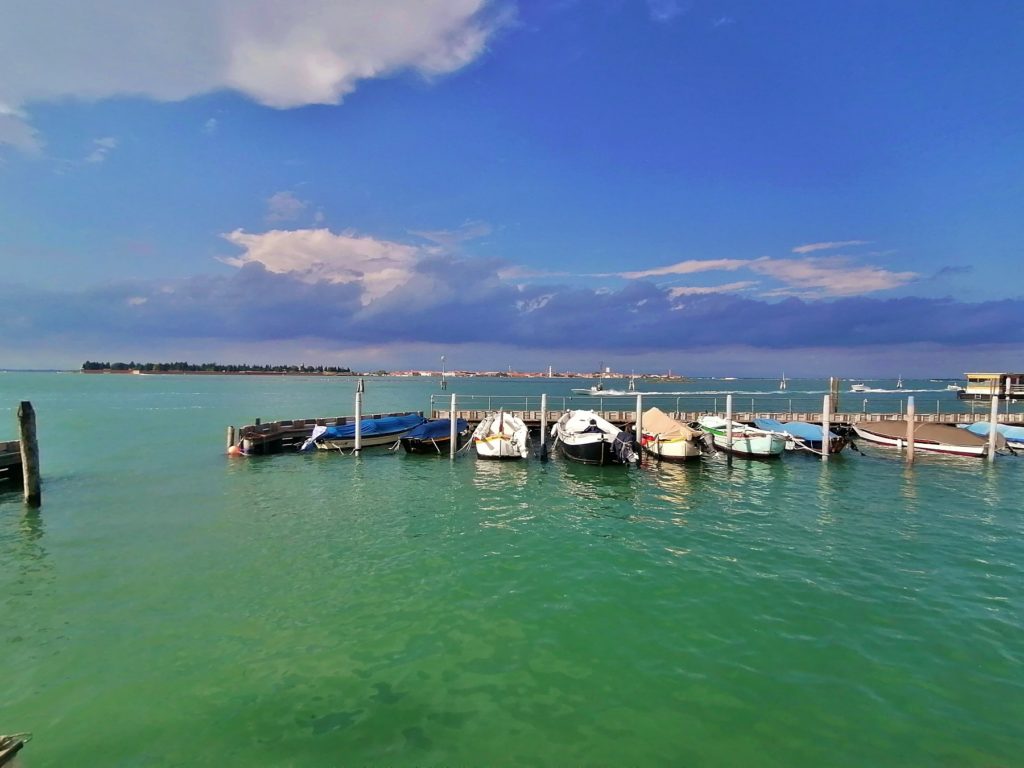 No vaporetti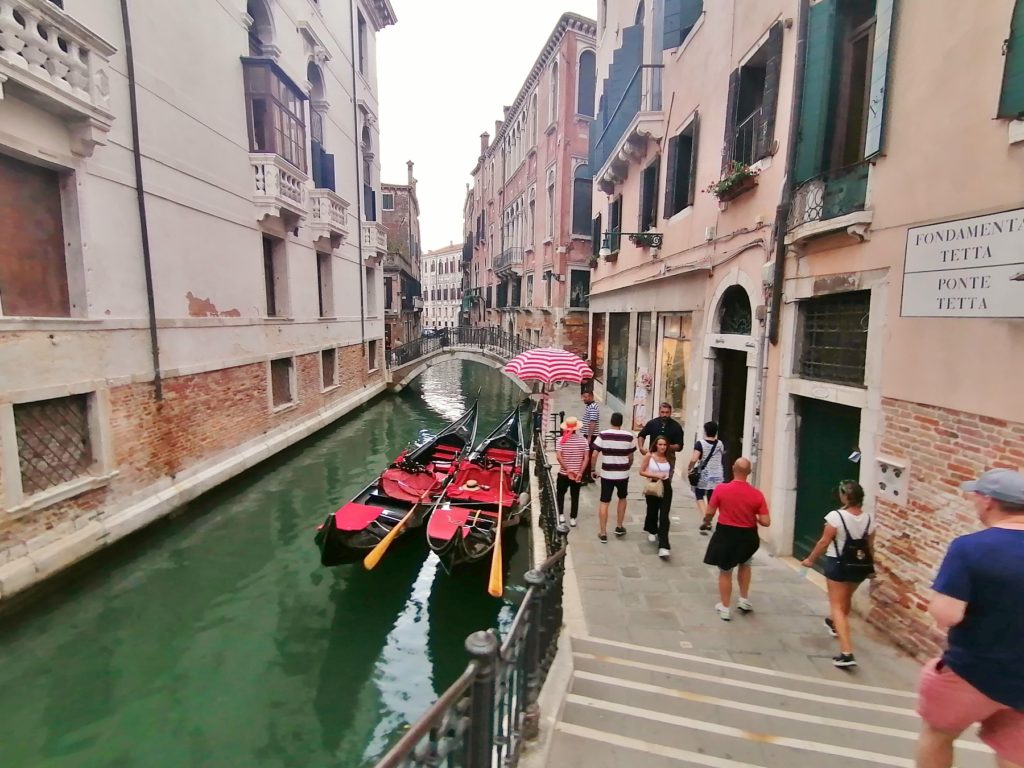 Walking back to San Marco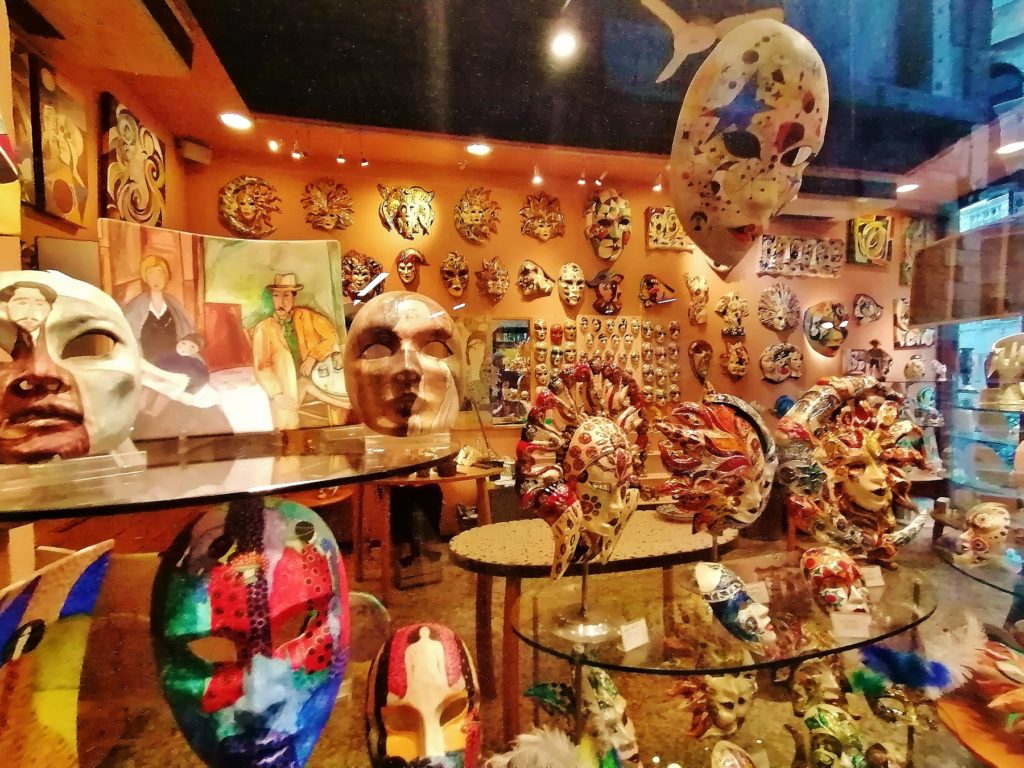 City of masks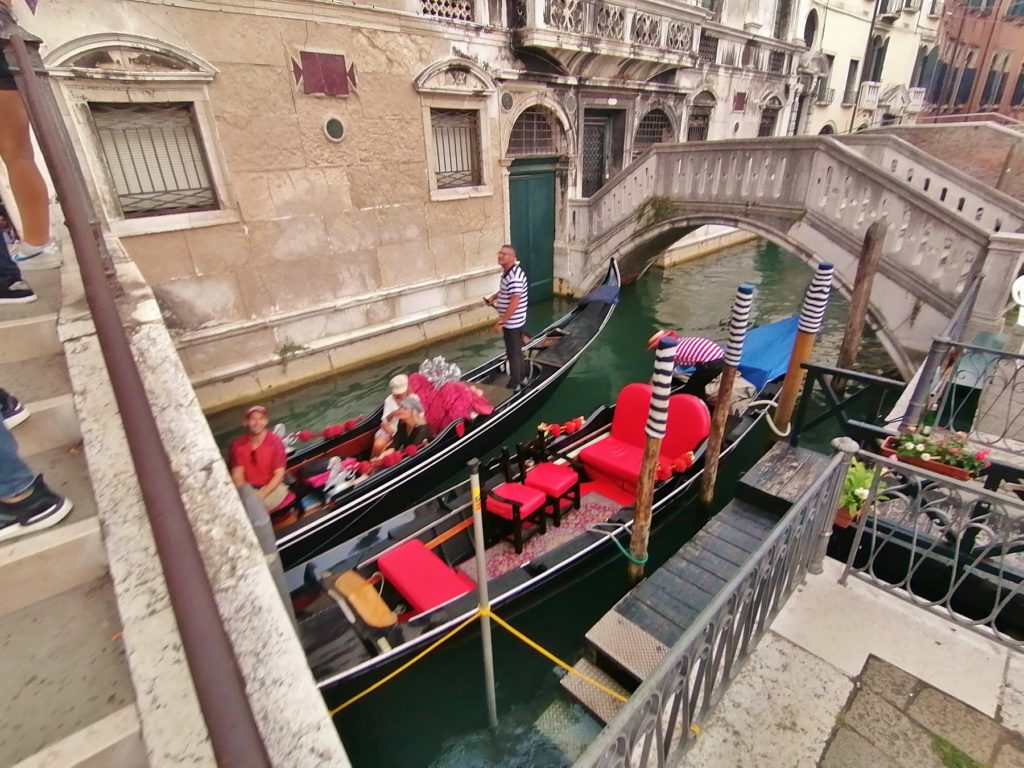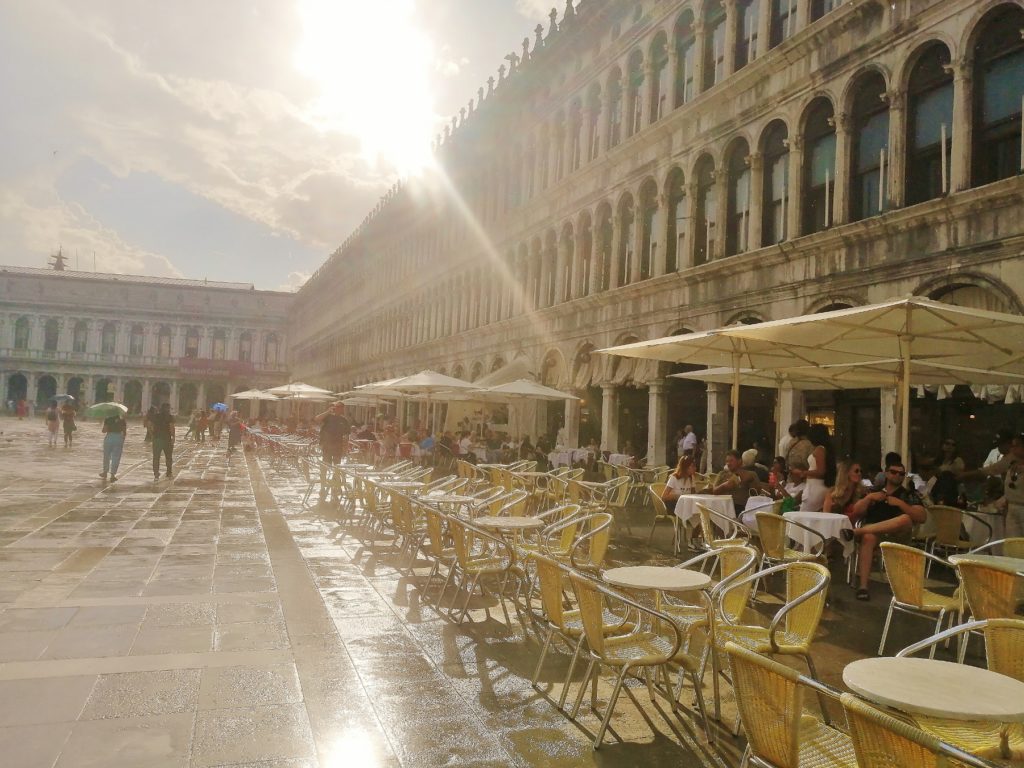 Piazza San Marco after the rain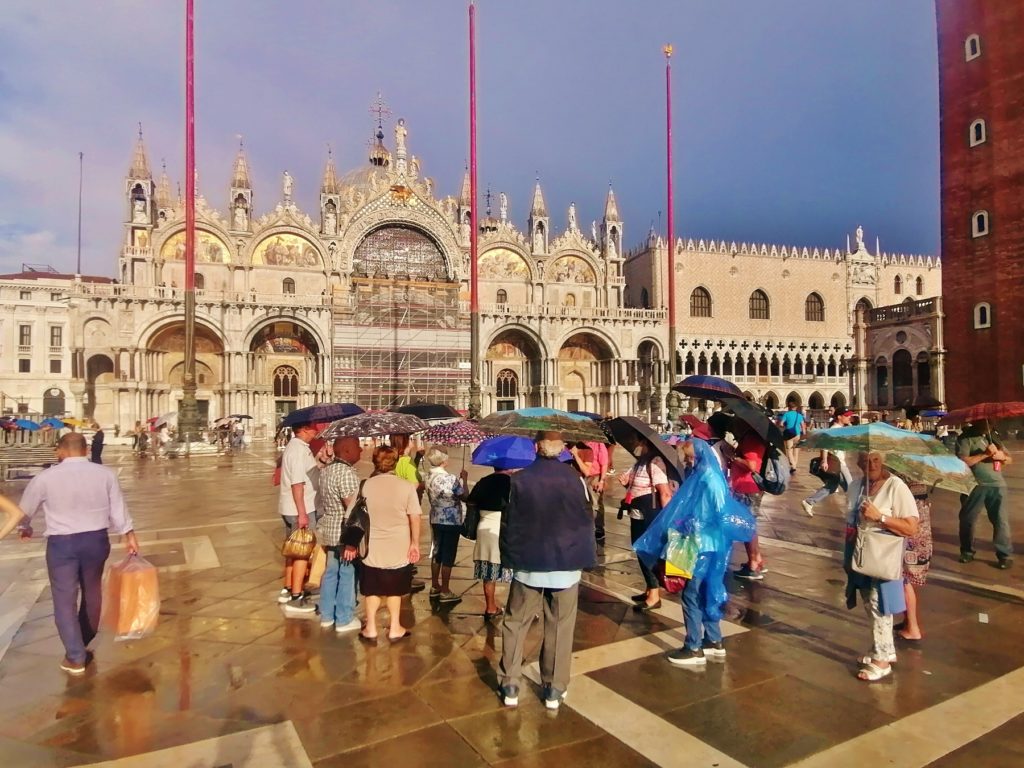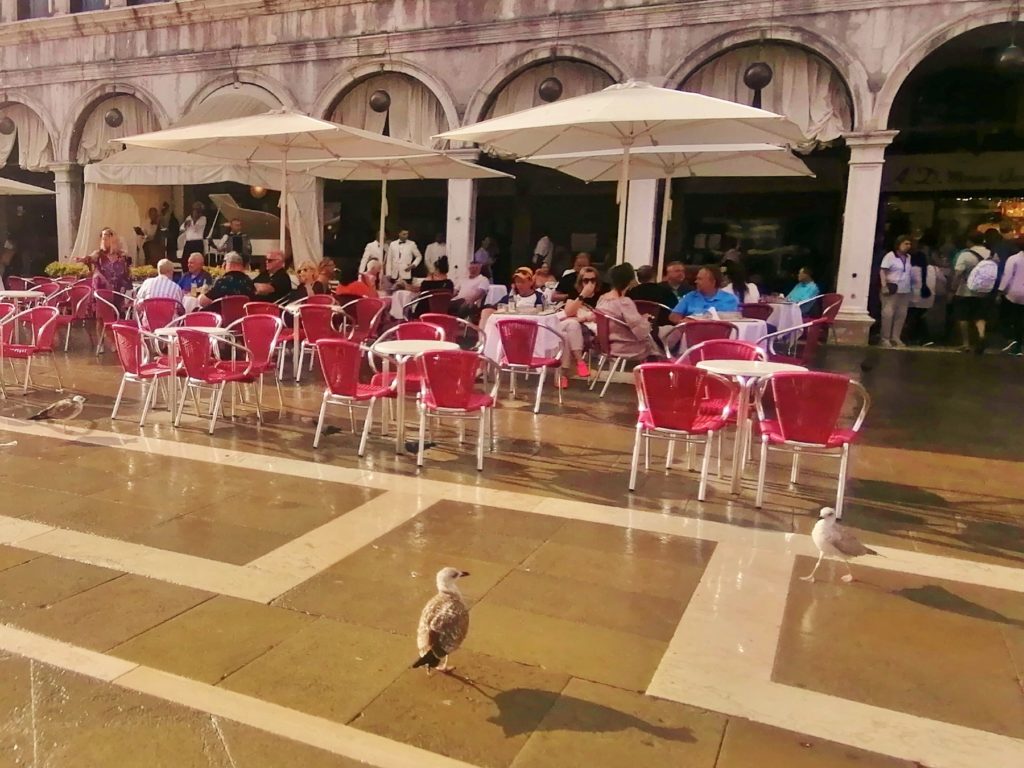 Caffè Florian born in Venice in 1720. It is the oldest Café in the world situated under the arches of the Procuratie Nuove in Saint Mark Square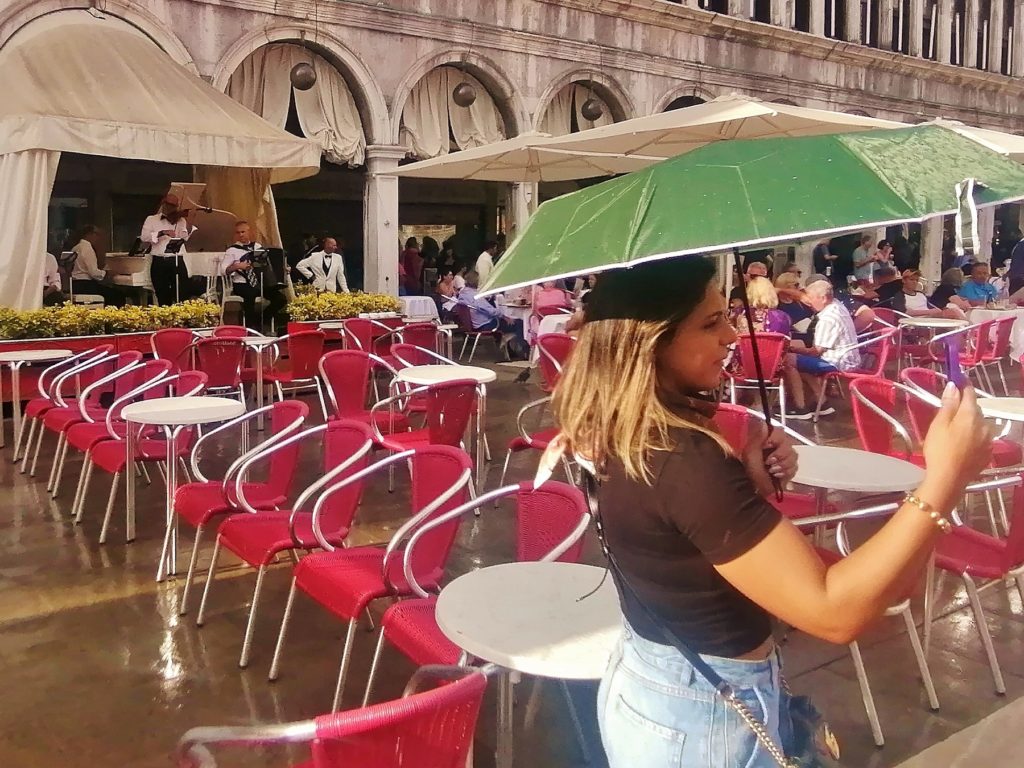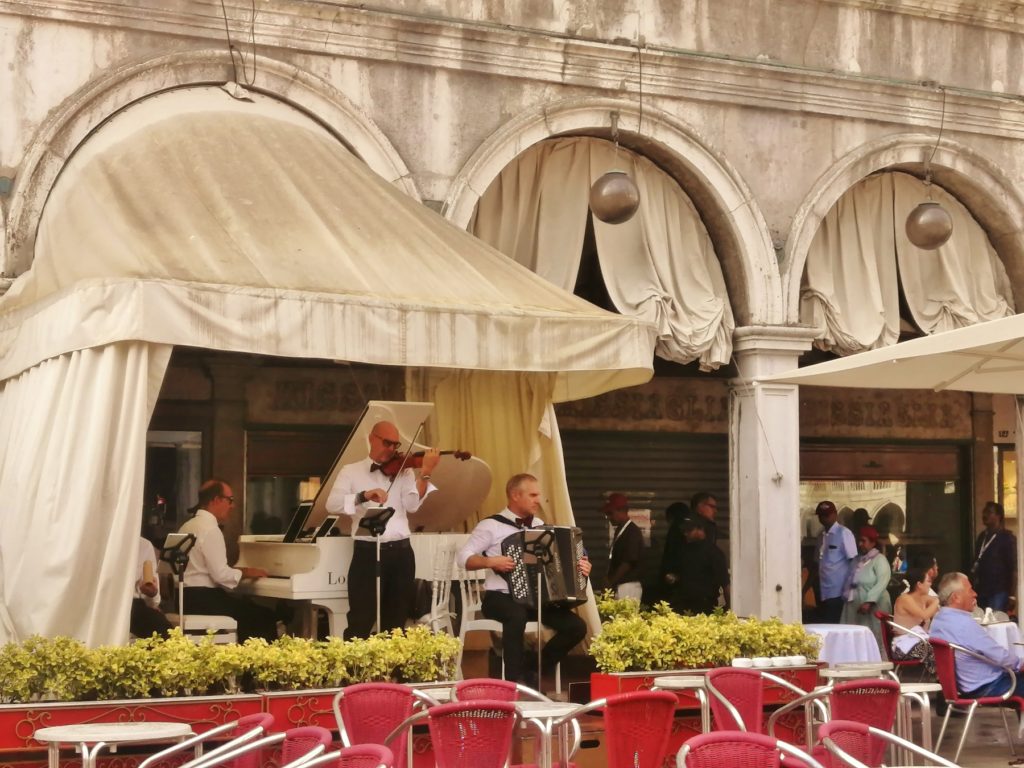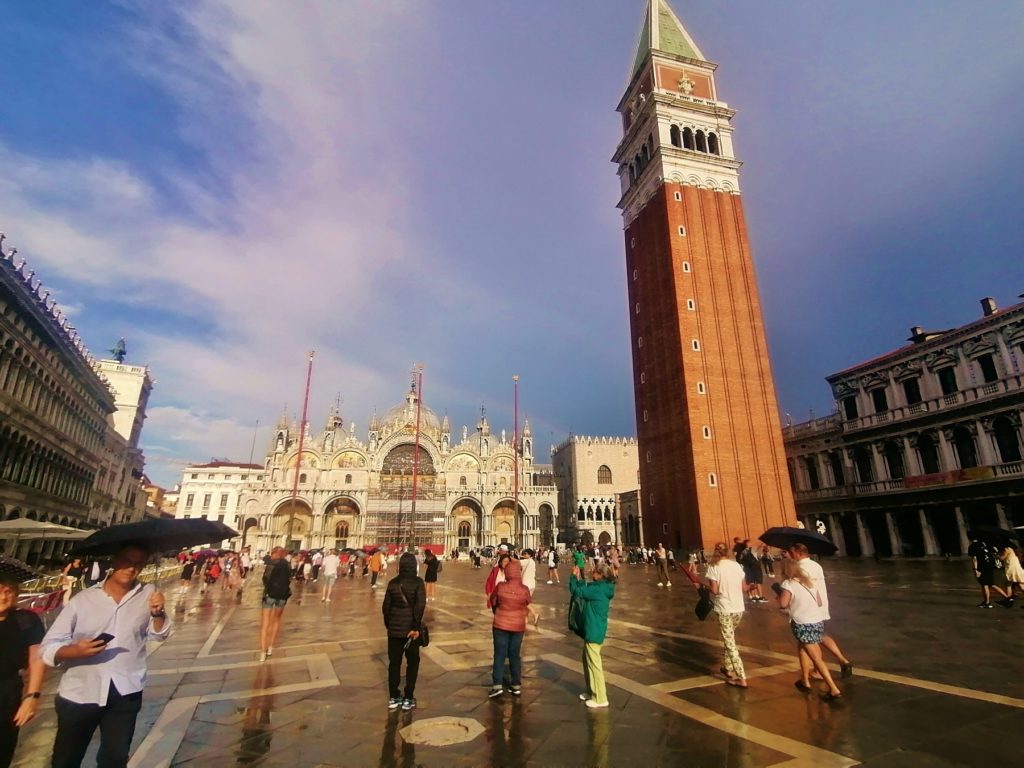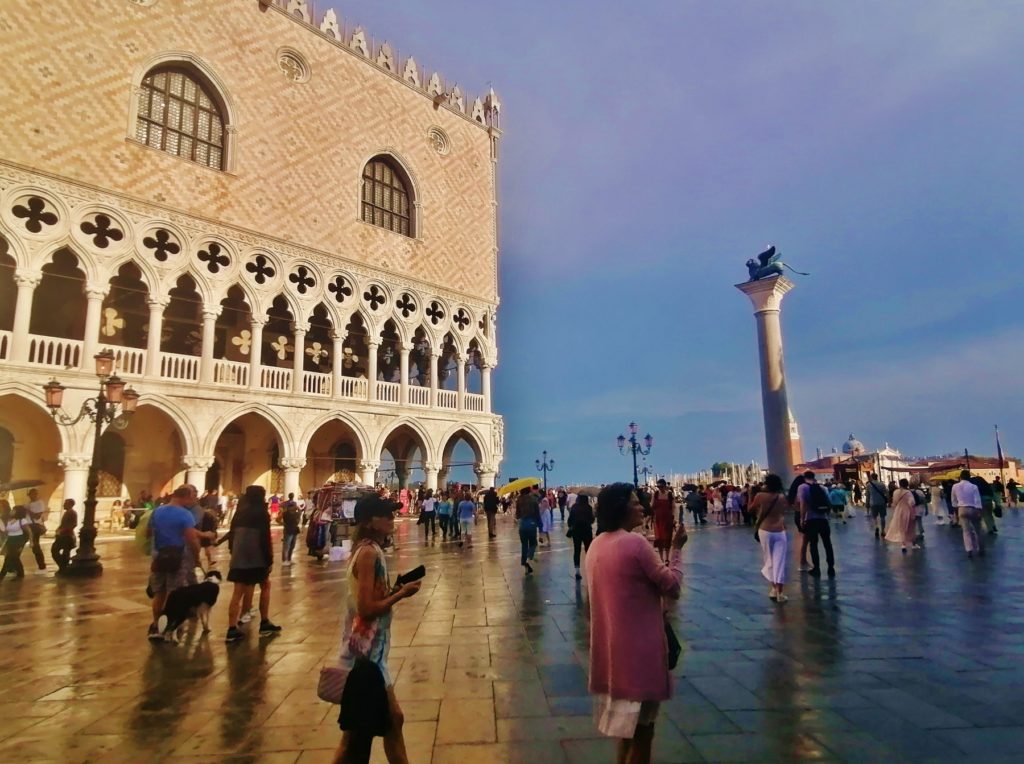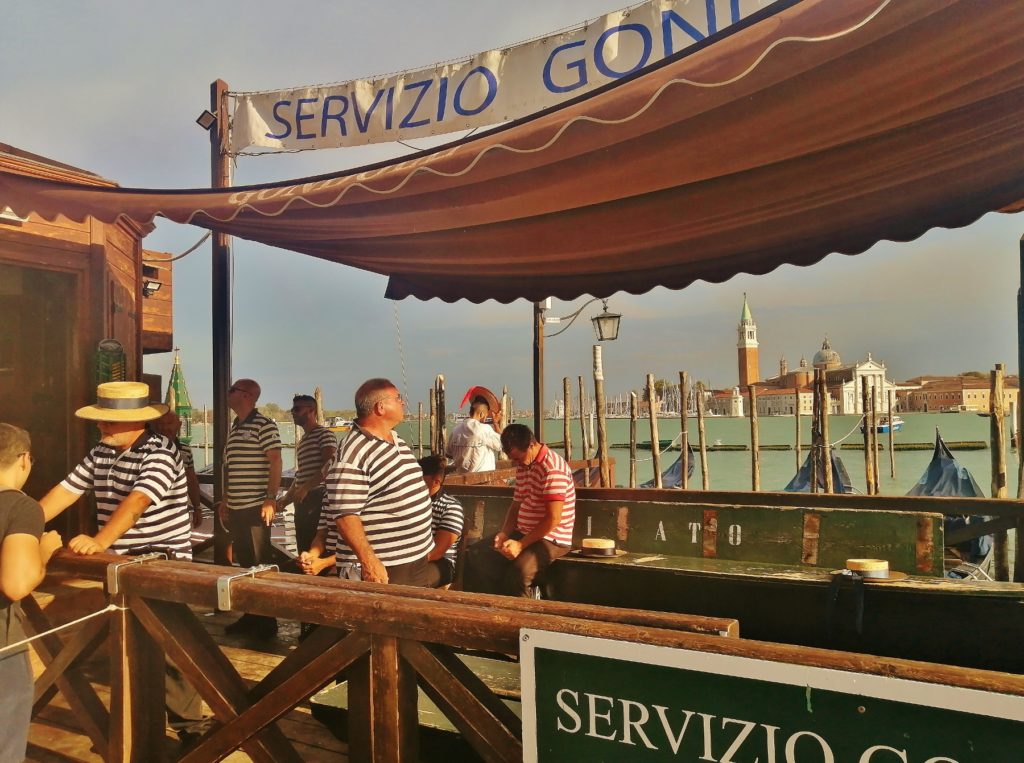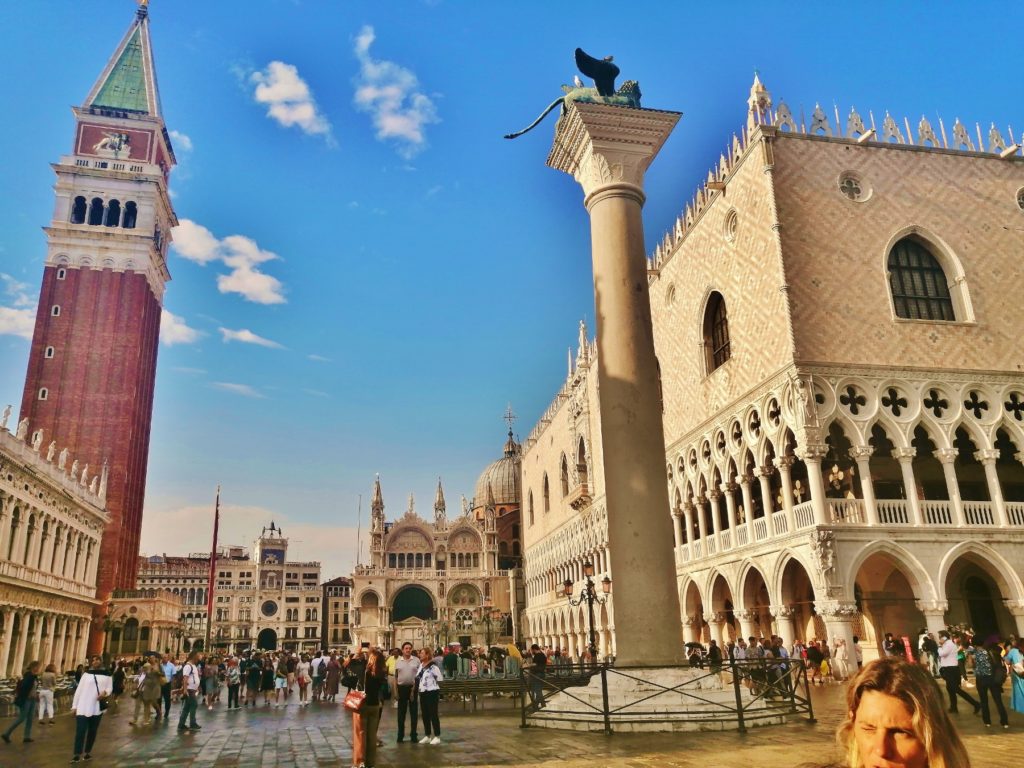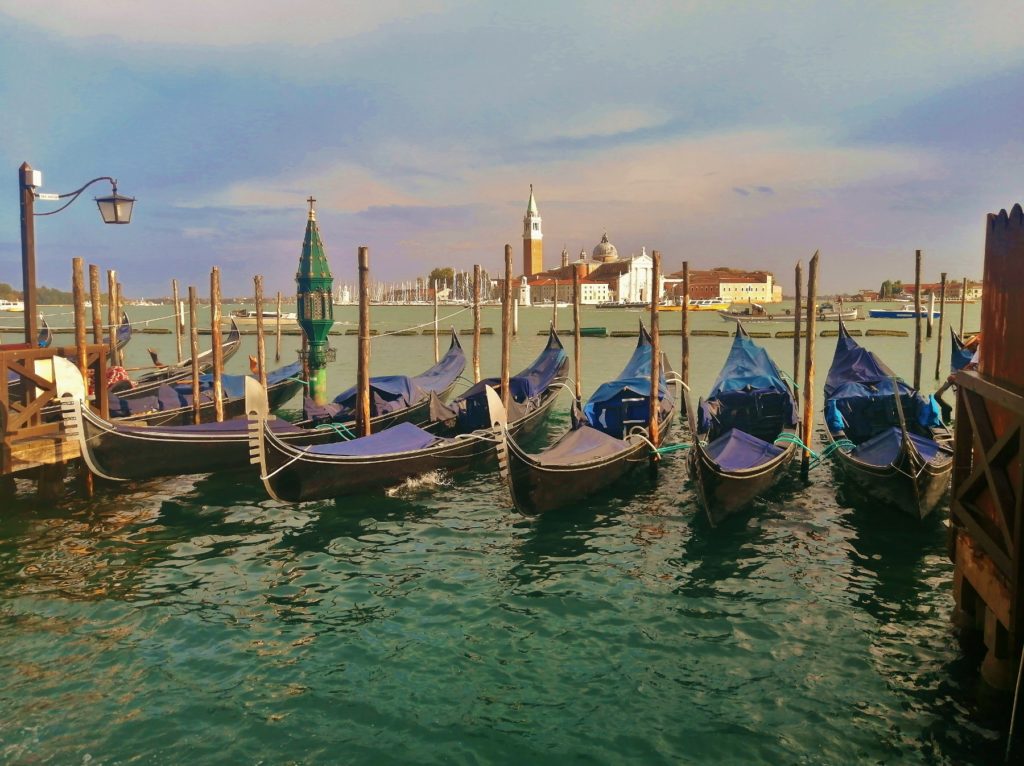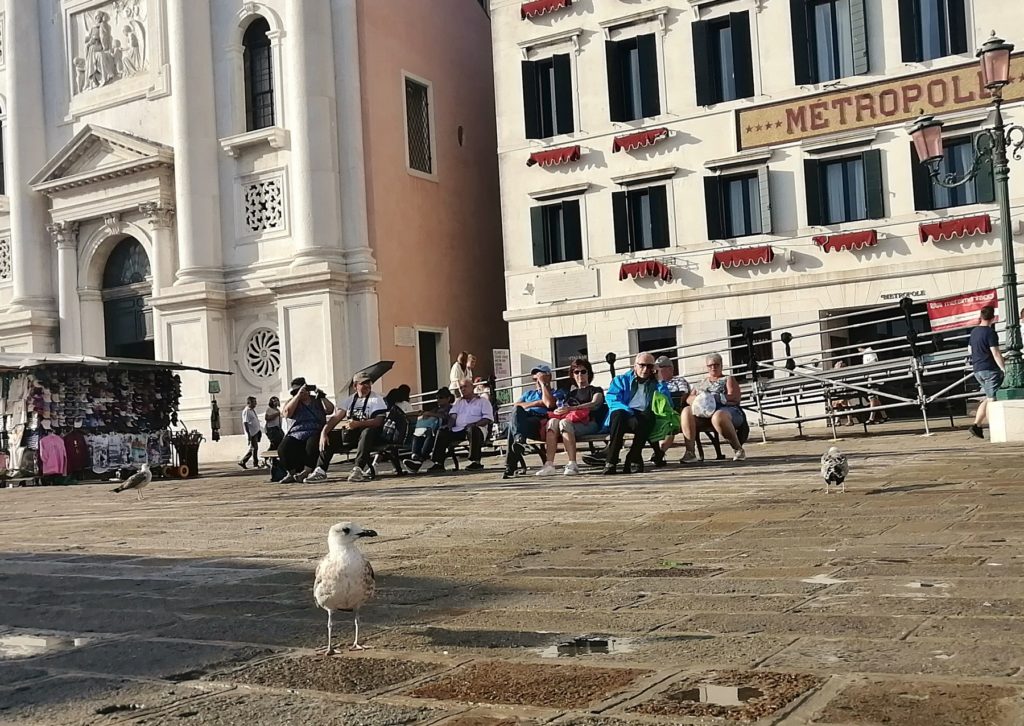 Praktische Informationen Zur Biennale:
Öffnungszeiten Giardini und Arsenale 2022:
23. April – 25. September, 11 – 19 Uhr
27. September – 27. November, 10 – 18 Uhr
Montags geschlossen (außer 25. April, 30. Mai, 27. Juni, 25. Juli, 15. August, 5. September, 19. September, 31. Oktober, 21. November)