Radtour über Bach, Libeliče und Šentjanž nach Slovenj Gradec on the fifth day of May
Sonntagsradtour vorbei an den Maibäumen von Bach, Libeliče und Šentjanž am internationalen Radweg nach Slovenj Gradec, das neben neuen Ausstellungen mit moderner Kunst in der Koroška galerija likovnih umetnosti auch für Radfahrer neue Angebote bietet.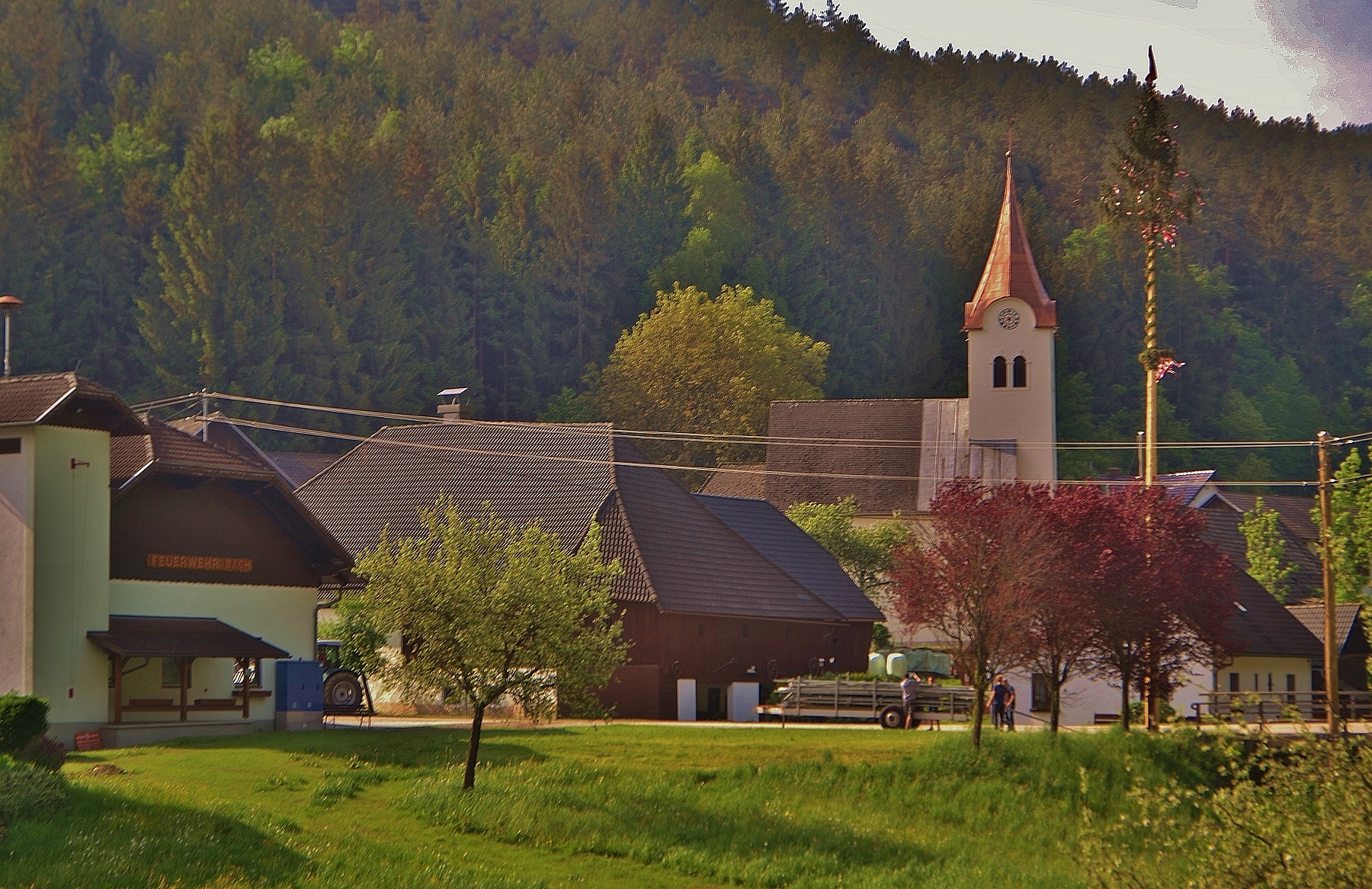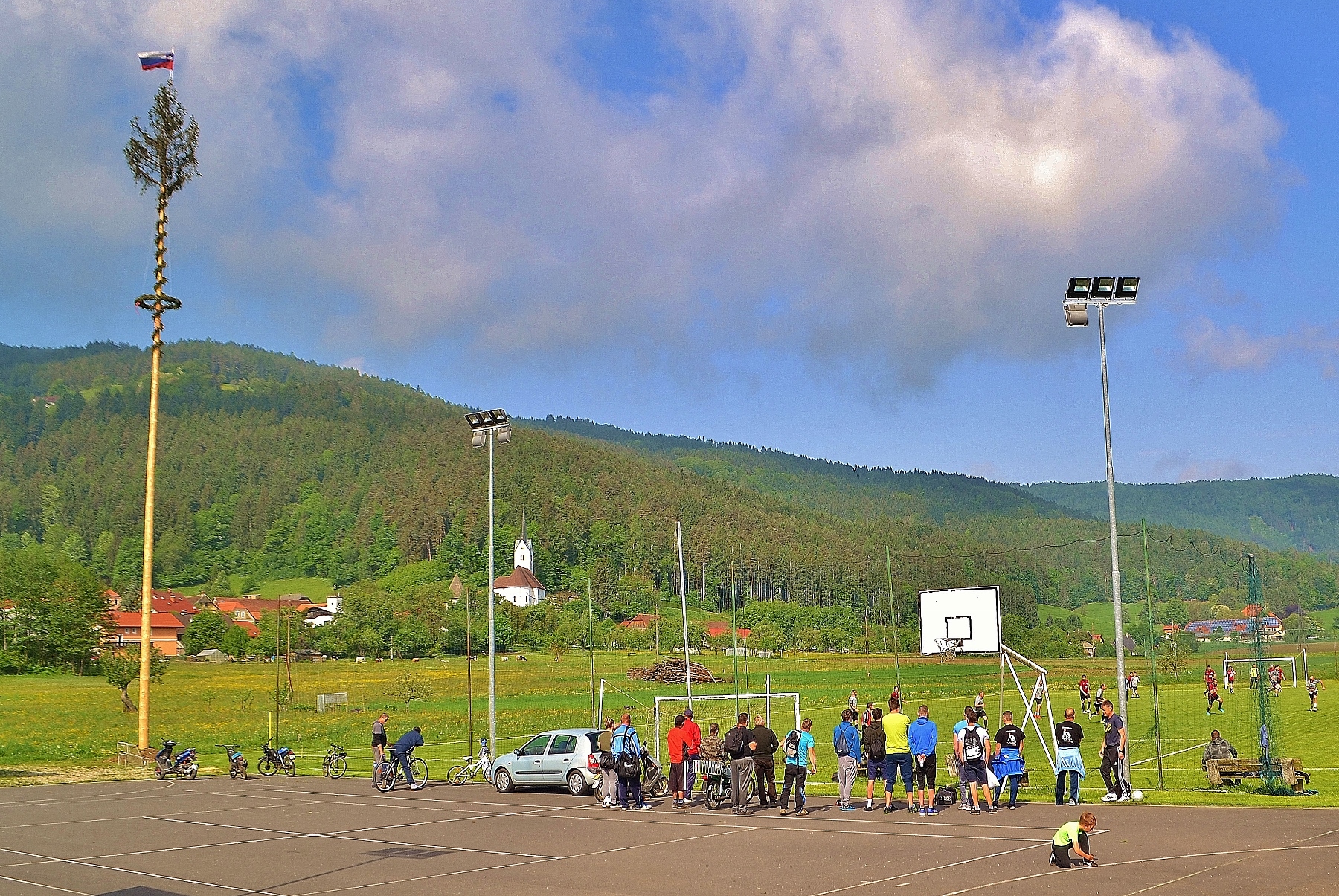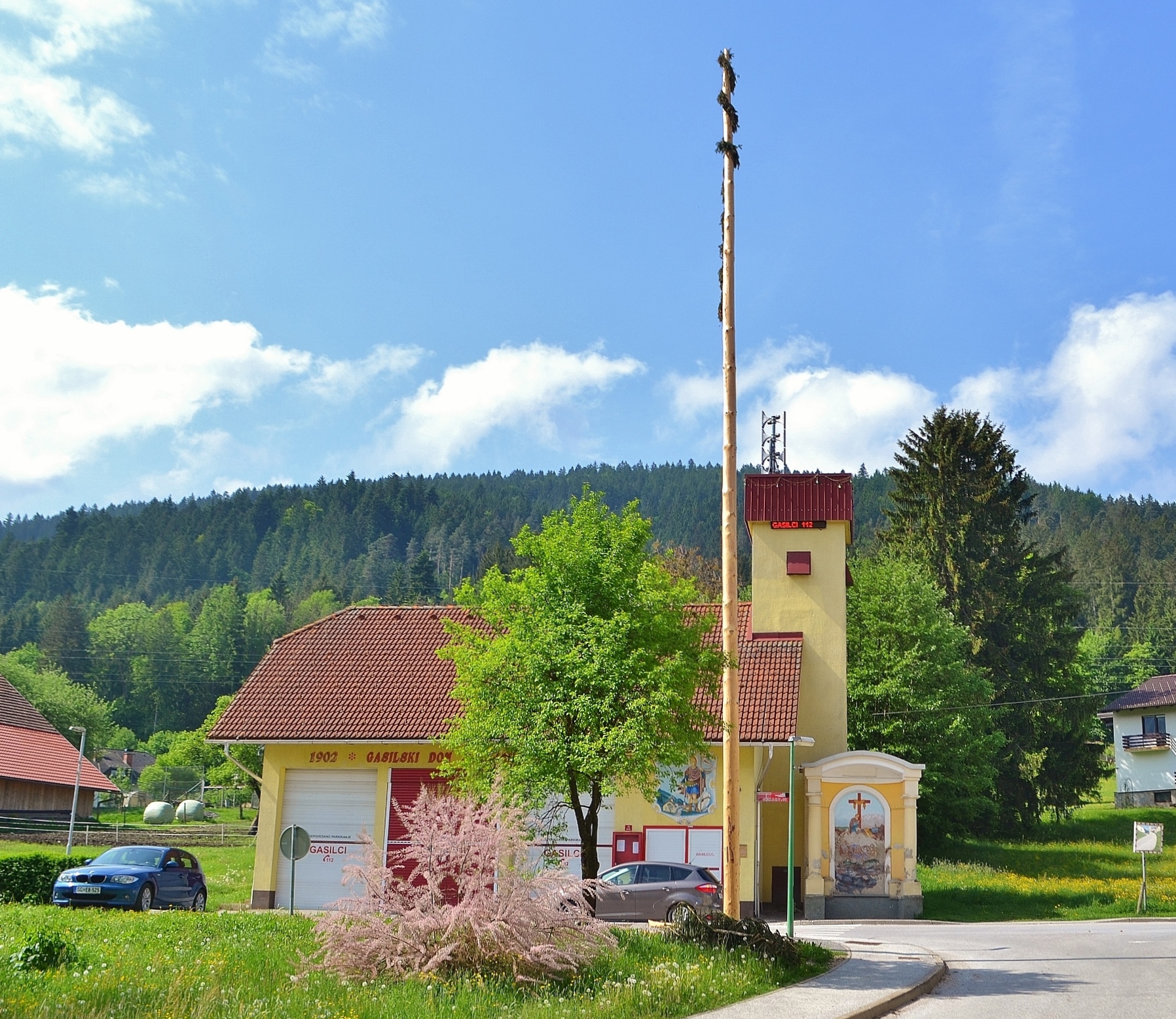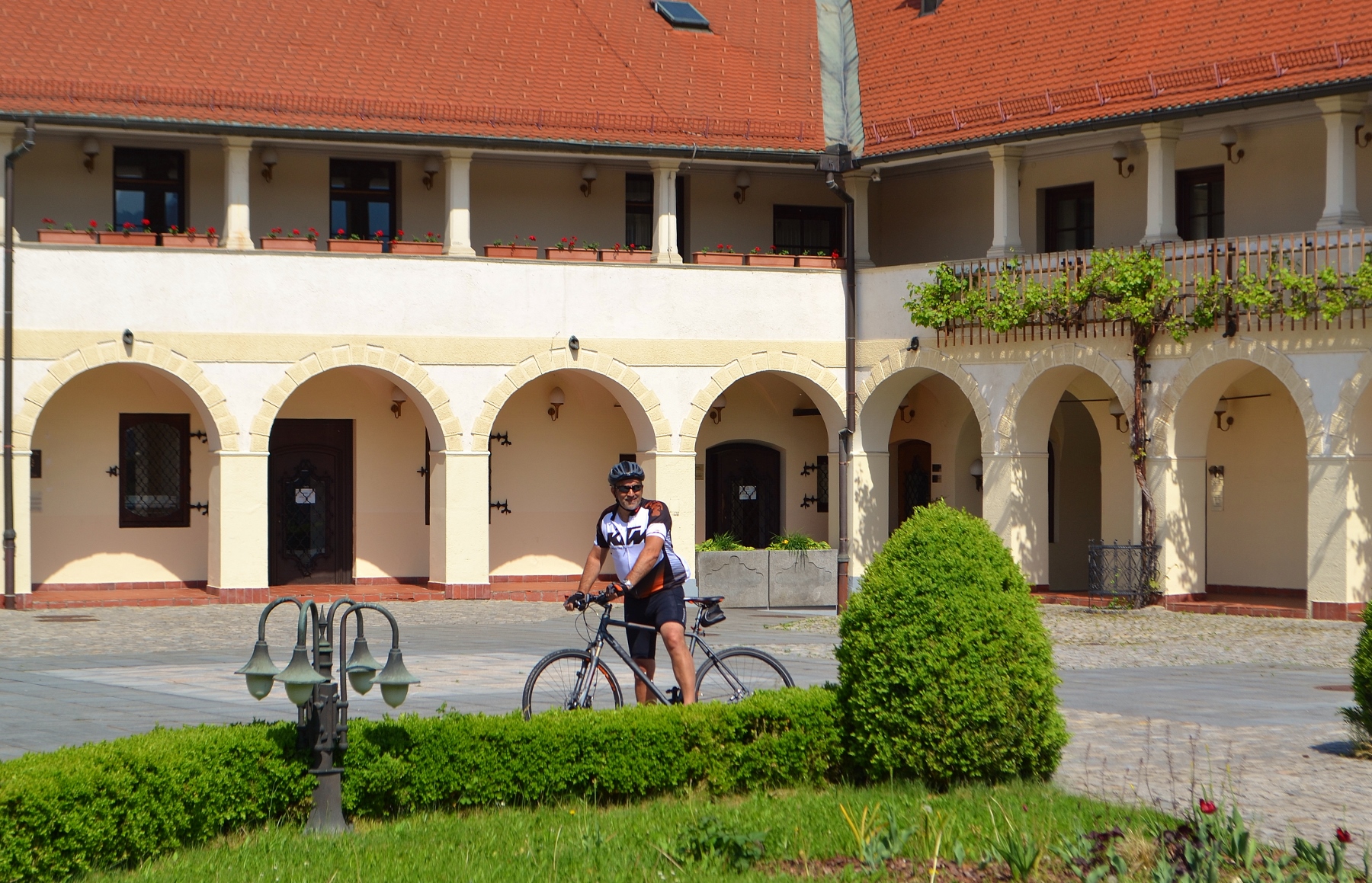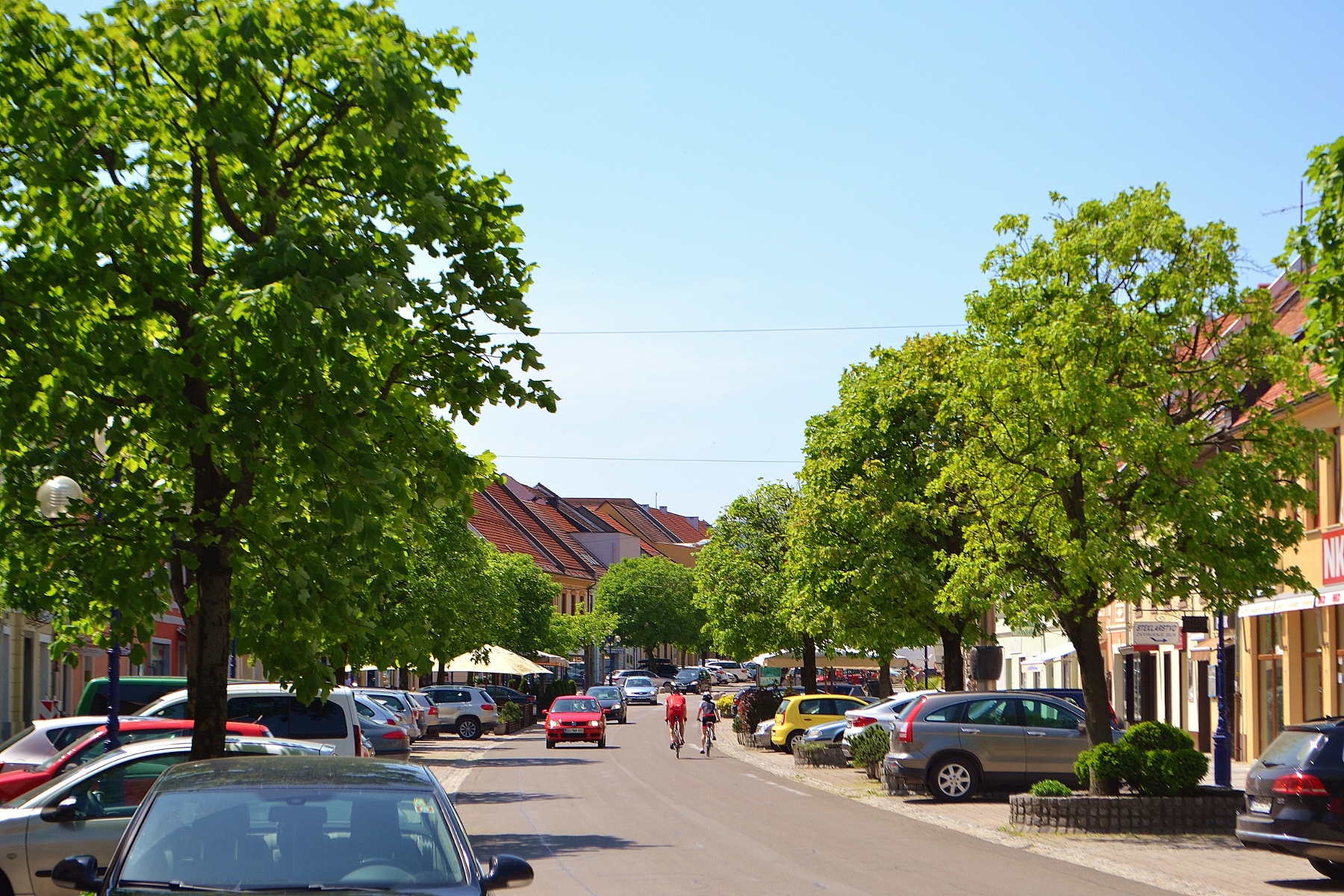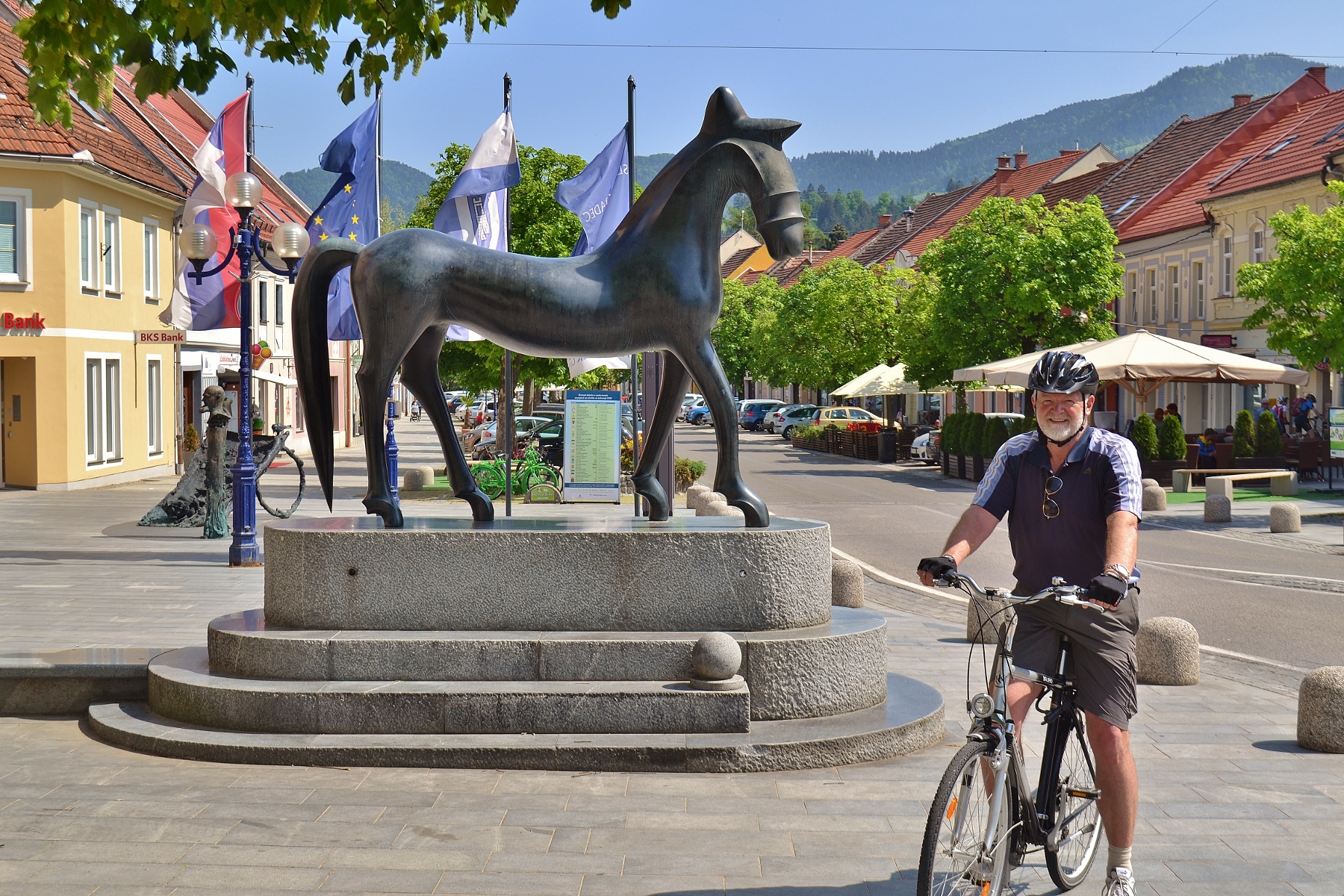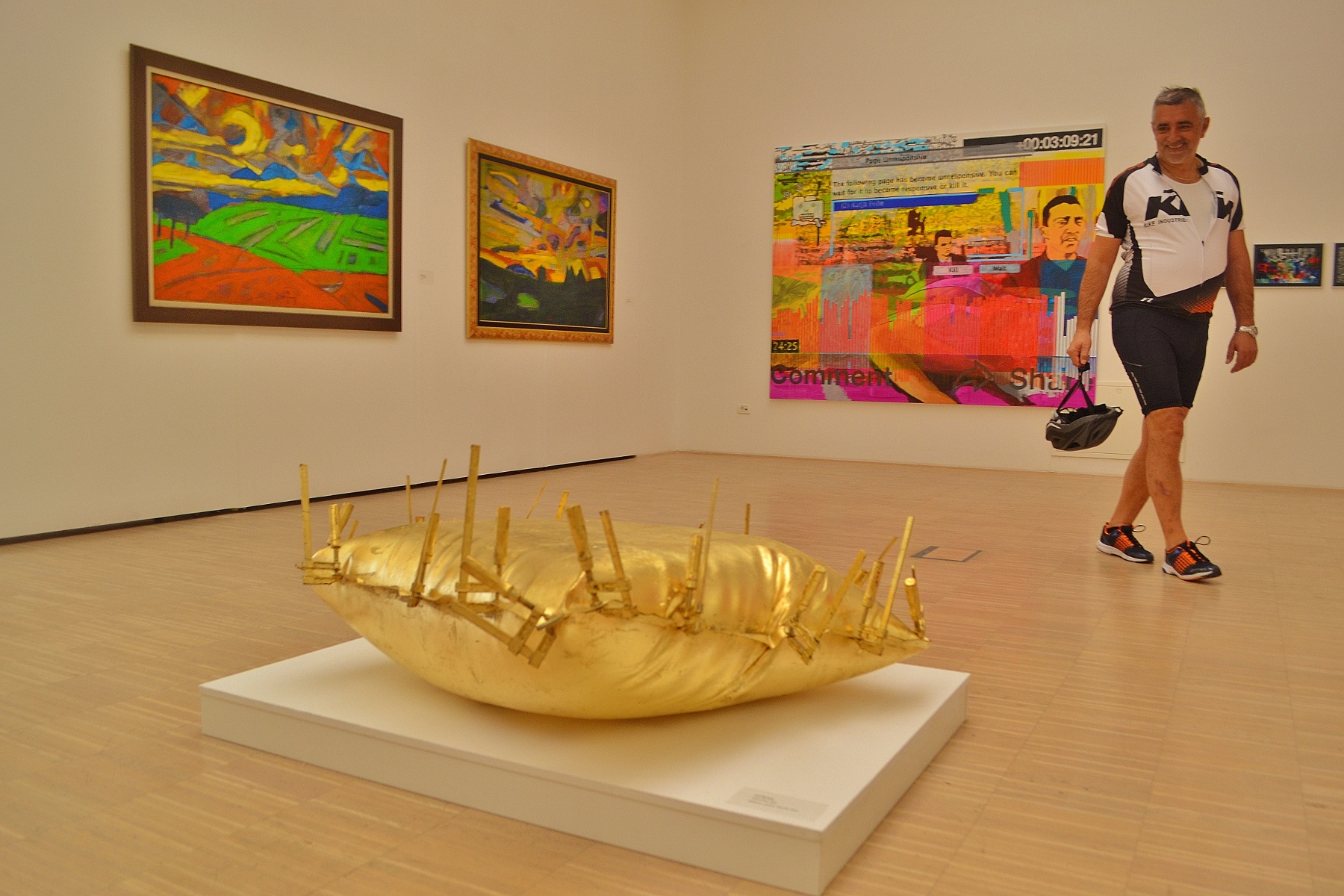 TRIENNIAL OF CONTEMPORARY ART IN KOROŠKA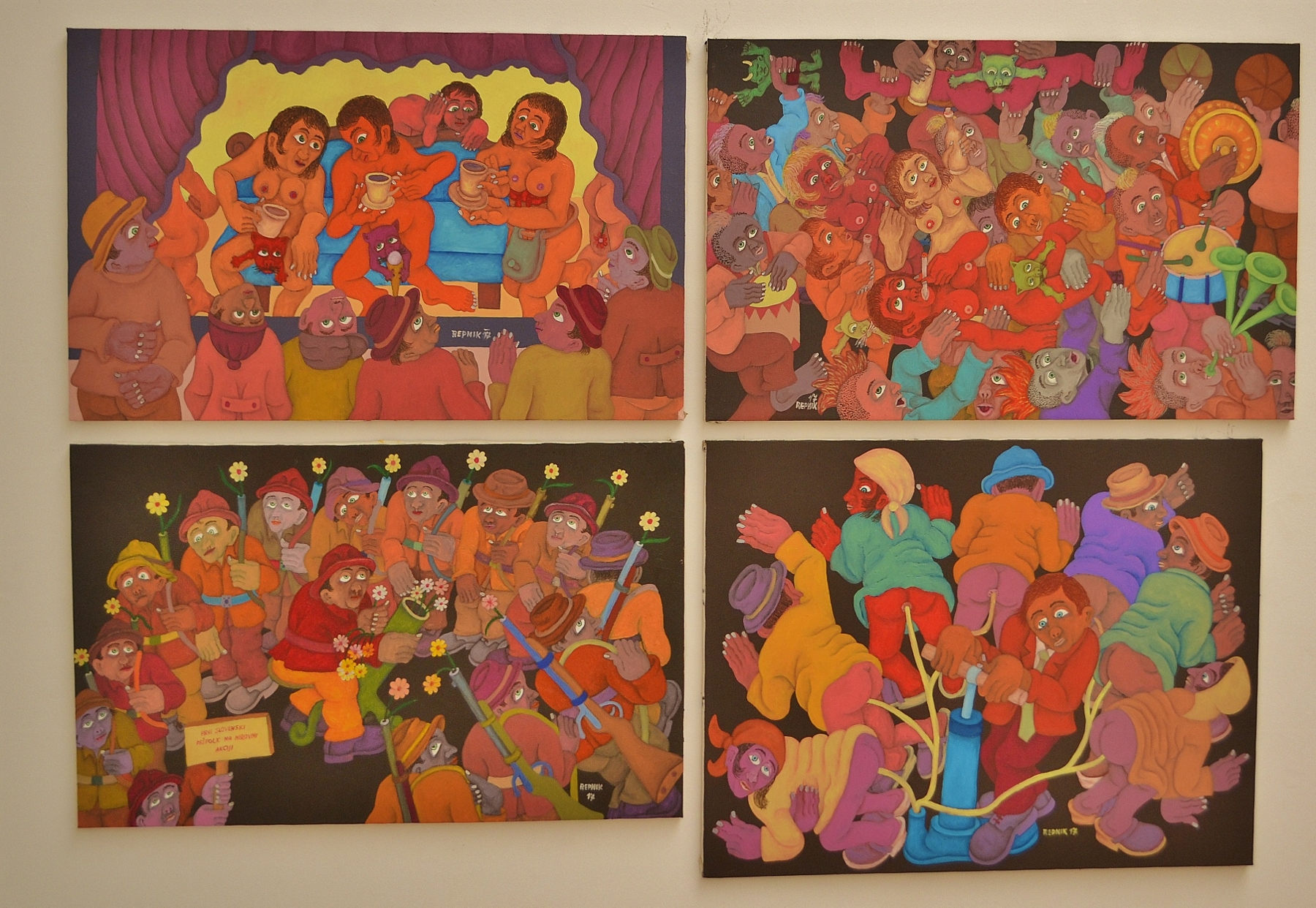 Survey exhibition of contemporary visual art by artists from Koroška
12 April to 27 May 2018
Opening on 12 April at 18:00
The exhibition Triennial of Contemporary Art in Koroška brings an insight in the visual creativity of Koroška artists in the last three years.
It will feature the works of 40 artists active in different visual media.
In accordance with the mission of the KGLU to monitor and research the current art production in the area of Koroška and its integration in contemporary visual art practices, as well as display the latest works of contemporary artists, we invited to this exhibition the selected artists living and working in Koroška as well as those associated with Koroška in any way.
The exhibition presents artists of all generations using different visual media and topics that they otherwise explore and express in their works. Besides the still prevalent painting medium, we have recently witnessed a considerable increase in interesting photographic approaches especially by younger authors that will make their first major appearance in the context of the exhibition of Koroška artists; the exhibition also features the works of sculptors, graphic and video artists.  Contrary to the exhibition from three years ago, which included the artists from Austrian Carinthia on the basis of a public invitation, this year's exhibition again focuses only on the artists from the Slovenian part of Koroška/Carinthia and includes established as well as new authors, who will be displayed in the KGLU for the first time. The works for the exhibition were selected together with the authors on the basis of visits to their studios. Some works were made especially for the exhibition or will be displayed for the first time in this context.  The diversity of authors' approaches is reflected in a wide variety of artistic expressions and in the diversity of motives or contents.
Participating artists:
Maruša Aberšek, Franc Berhtold, Stojan Brezočnik, Kaja Brezočnik, Vid Brezočnik, Katja Felle, Gustav Gnamuš, Katja Goljat, David Herzog Leitinger, Anja Jerčič Jakob, Tomo Jeseničnik, Blanka Kefer, Jernej Kovač Mynt, Benjamin Kumprej, Laura Kumprej, Stanislav Makuc, Štefan Marflak, Robert Marin, Jure Markota, Zoran Ogrinc, Andrej Praznik, Anastazija Pirnat, Uroš Potočnik, Maja Pučl, Luka Popič, Tjaša Rener, Anton Repnik, Janez Repnik, Jerneja Smolnikar, Lucija Stramec, Lorenka Stropnik, Maja Šivec, Boštjan Temniker, Aphra Tesla, Milan Unkovič, Tadej Vaukman, Aljaž Velički, Tanja Vergles, Sašo Vrabič, Uroš Zavodnik.
The exhibition will be open to the public until 27 May 2018.
Curators of the exhibition: Jernej Kožar, Maša Špiler, Katarina Hergold Germ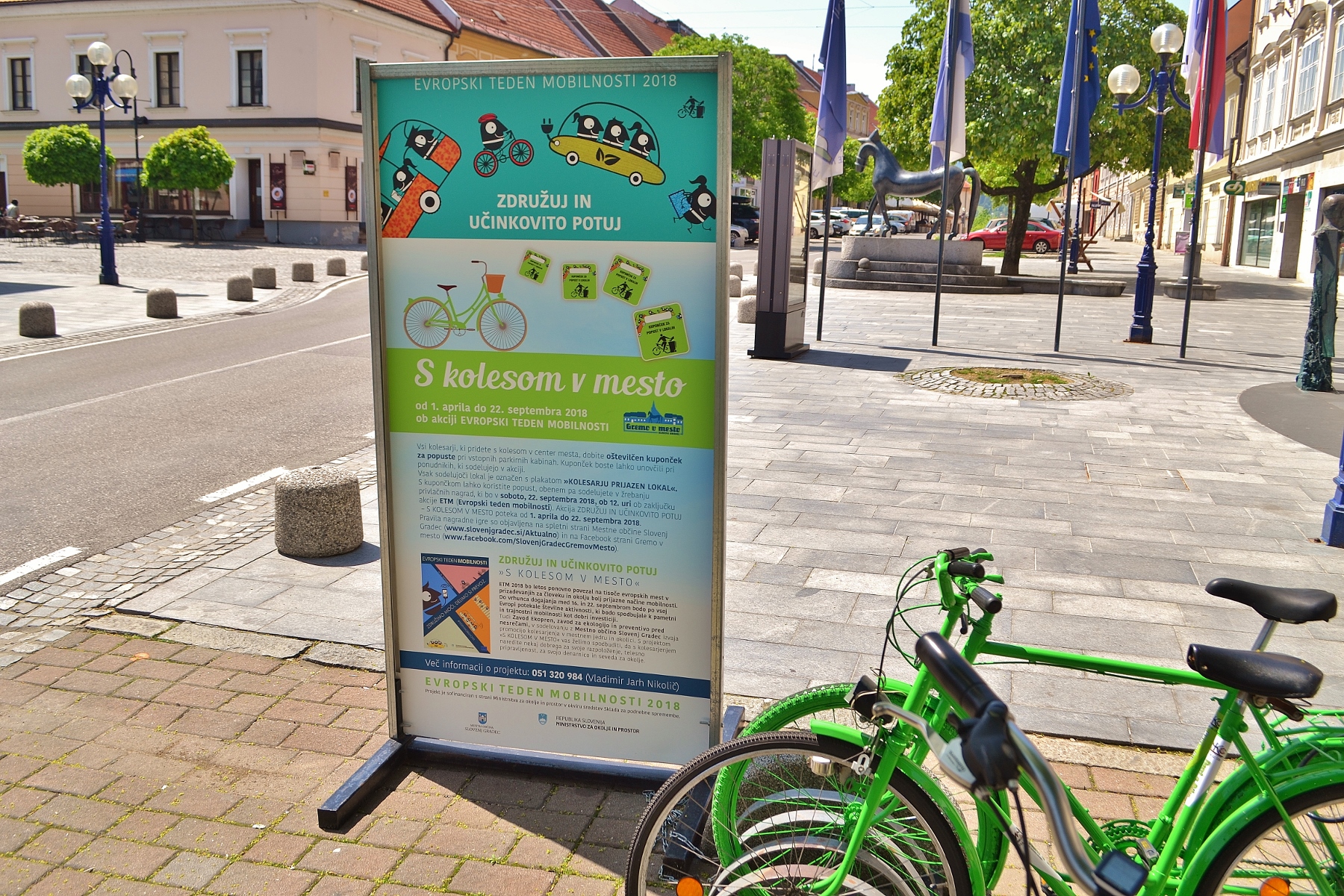 Novice     

S KOLESOM V MESTO
Mestna občina Slovenj Gradec vas tudi v letošnjem letu vabi k udeležbi v akciji "S kolesom v mesto". Več informacij v spodnjih letakih.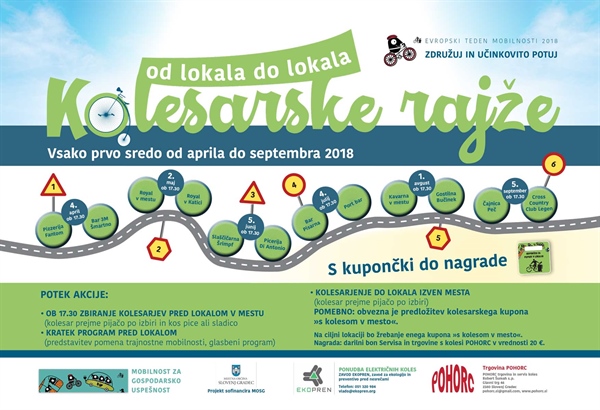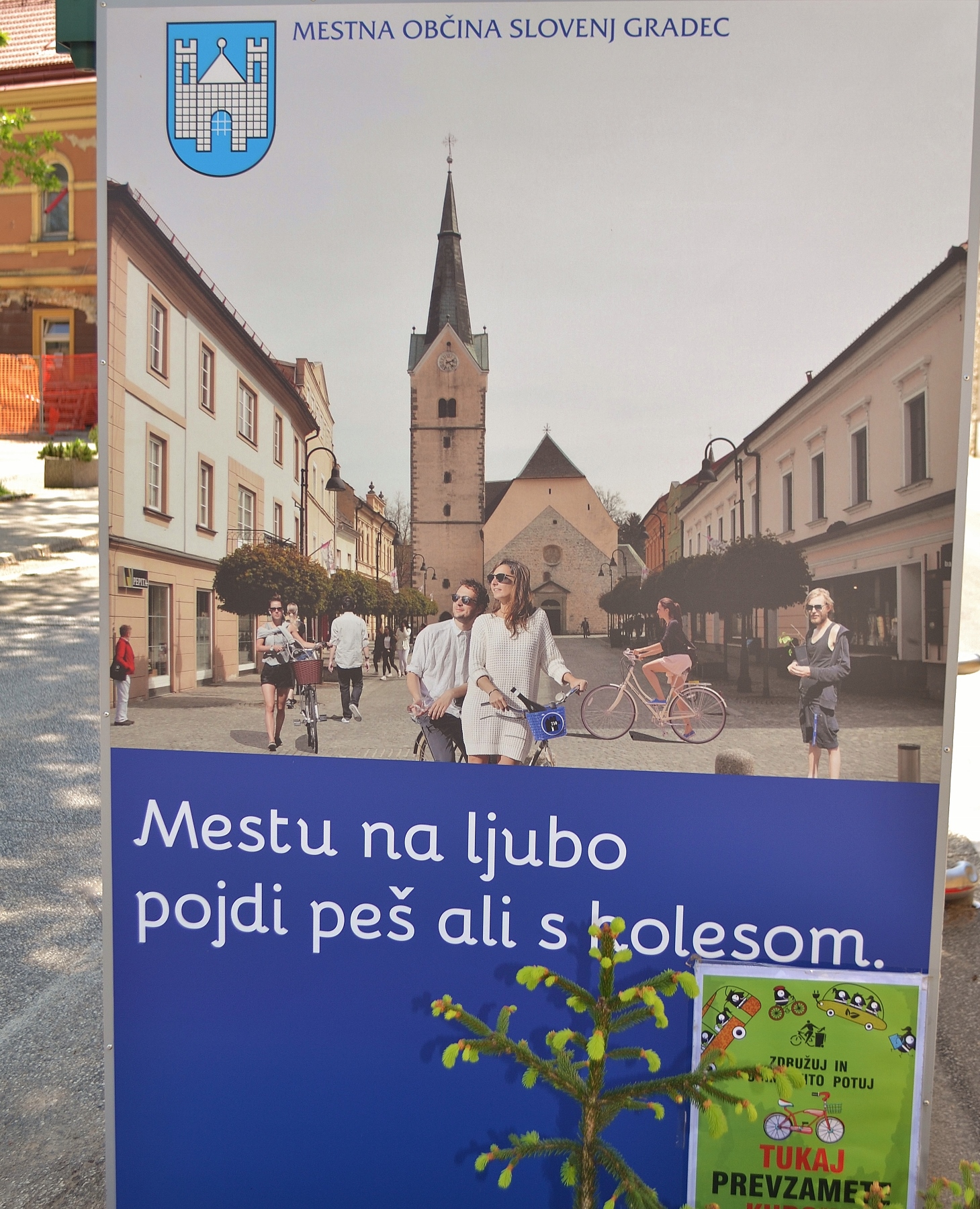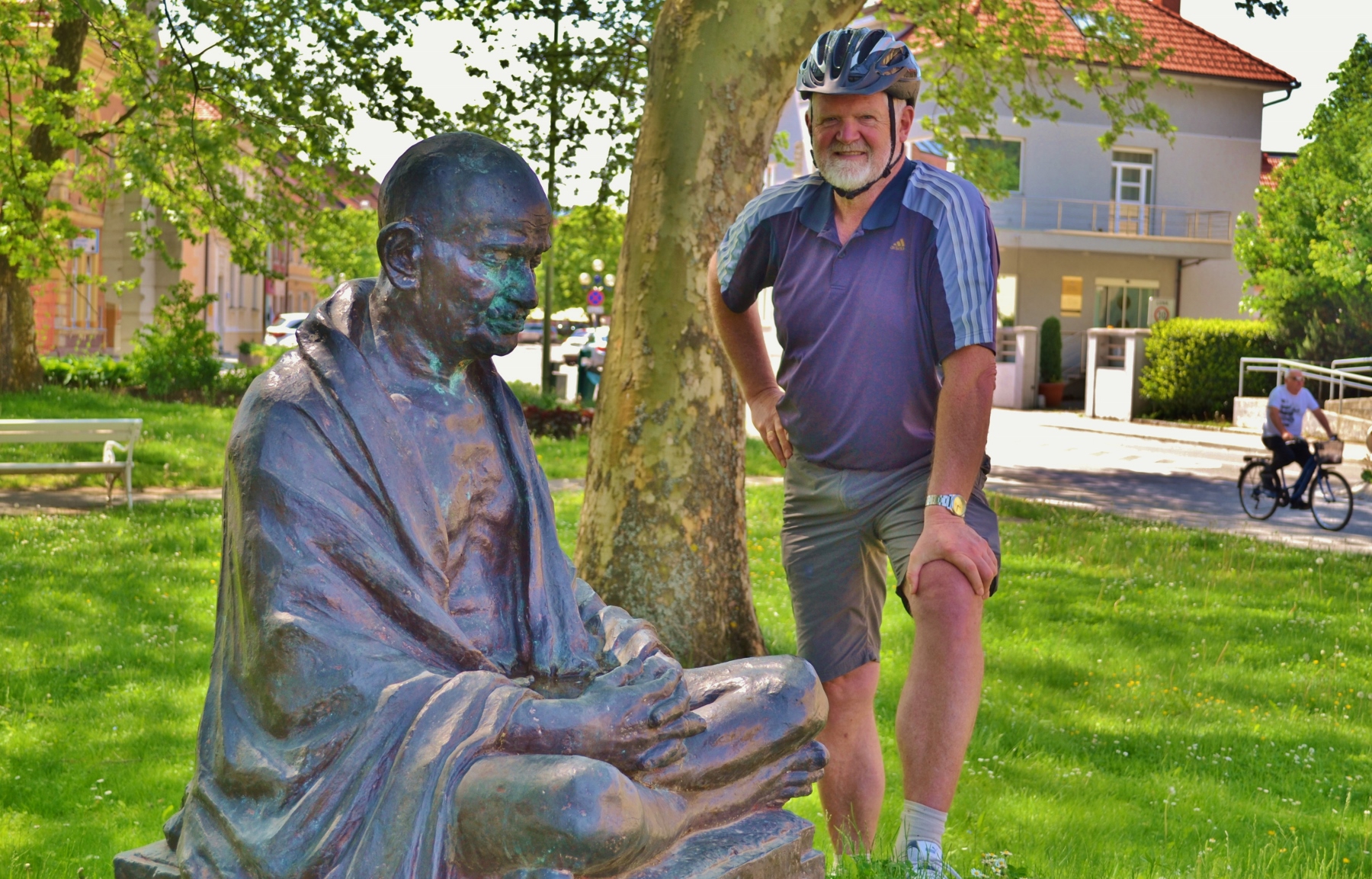 Slovenia's picturesque city municipality of Slovenj Gradec, the peace messenger city where now stands a statue of Mahatma Gandhi presented by India, commemorated the 67th death anniversary of the great thinker and peacekeeper Friday. (2015)
Slovenj Gradec has become one of the 73 cities in the world where officially the statue of Gandhi has been erected. This small city in northern Slovenia in central Europe remembers Mahatma Gandhi on his birth anniversary on Oct 2 and the anniversary of his death Jan 30 as a biannual ritual, the Indian embassy here said.