Visiting Harrogate and North Yorkshire again after forty years
Going back to Harrogate, North Yorkshire, forty years after staying there for one year as a German language assistant at some Harrogate high schools and meeting Erwin Tiegs with his wife from Germany again, who once did the same job at Harrogate Grammar School.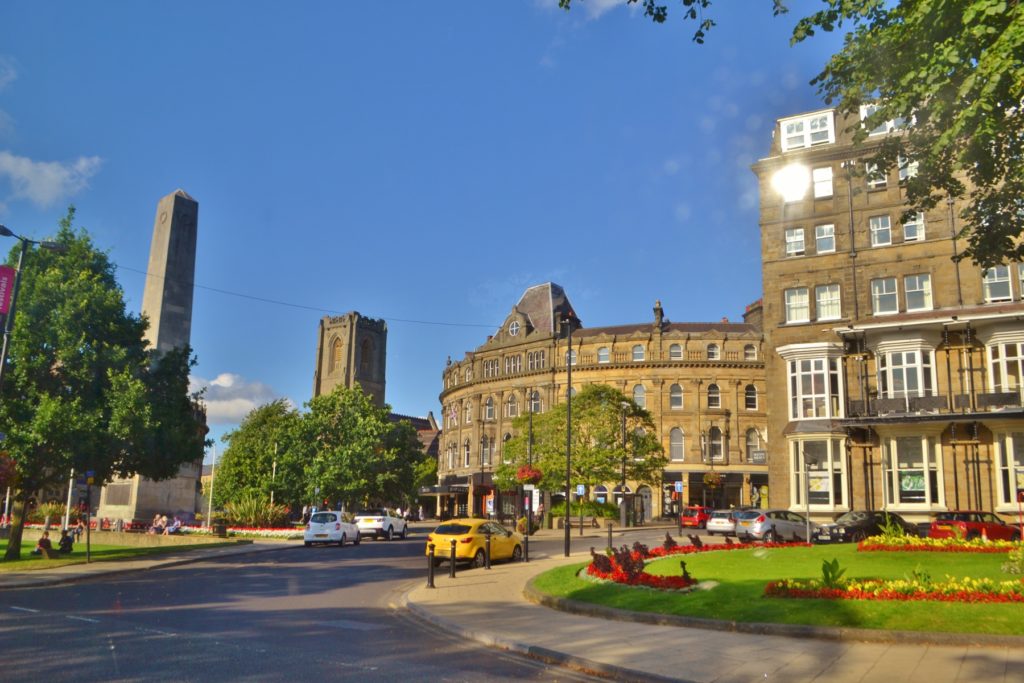 Riding into the centre of Harrogate after a long flight from Vienna via Amsterdam to Leeds-Bradford Airport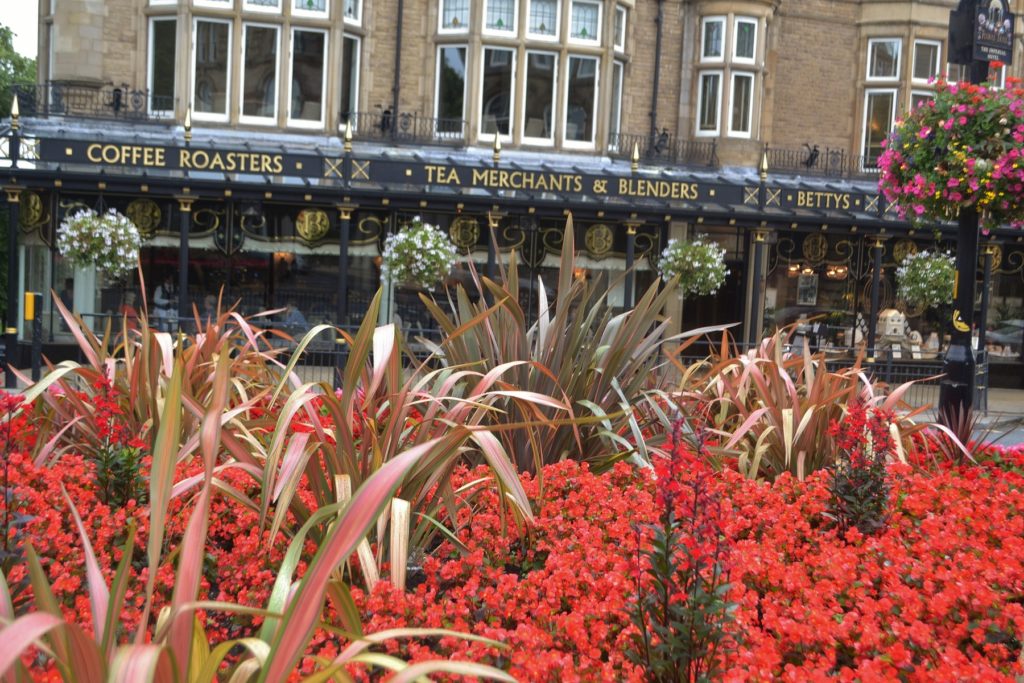 100 years of Bettys: Bettys opened its doors in Harrogate in the aftermath of the World War One and has been serving tea and cakes ever since.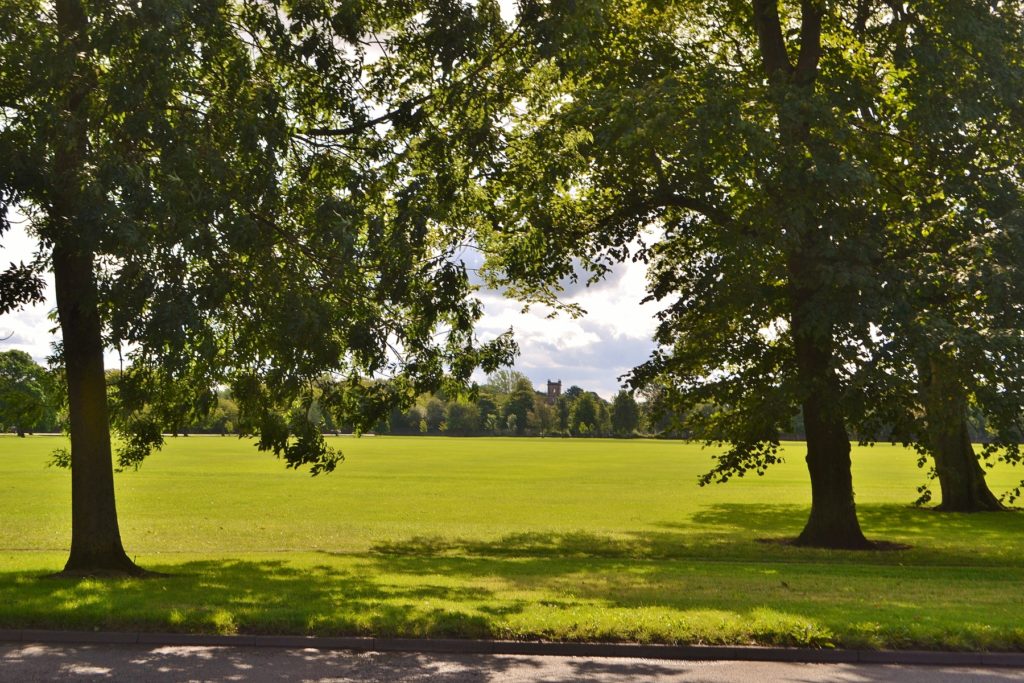 Walking to school across "The Stray"
One of Harrogate's best known landmarks, the Stray, is 200 acres of grass parkland that encompasses the town centre on the southern half, as well and giving the town a uniquely green and spacious feel, it provides a public space for games, walks and relaxation.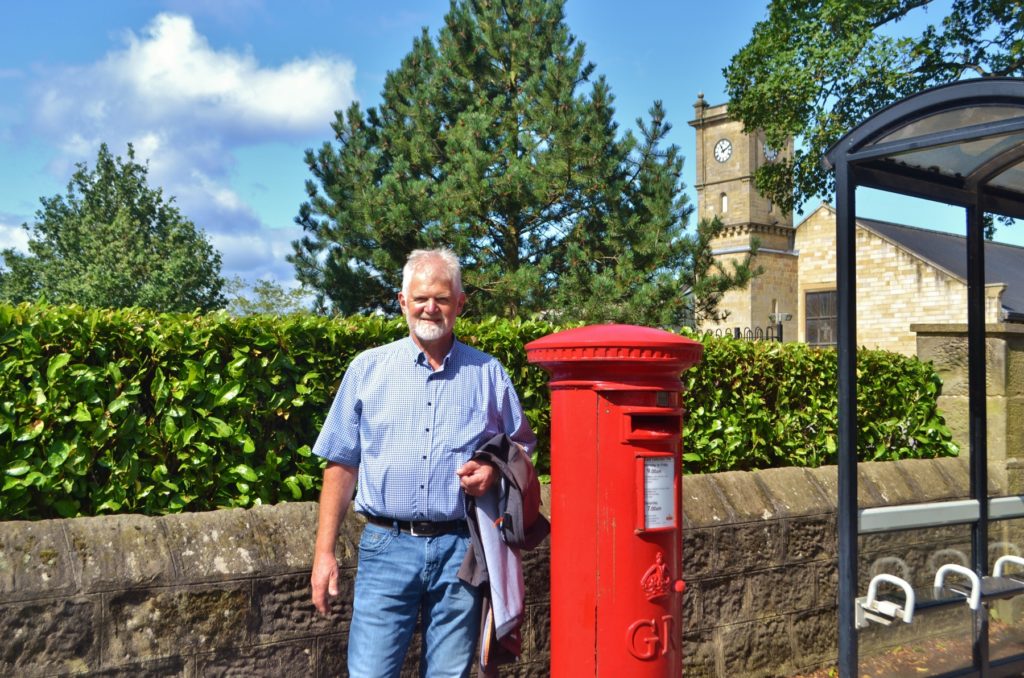 Teaching German at St. Aidan`s Church of England High School in 1978/79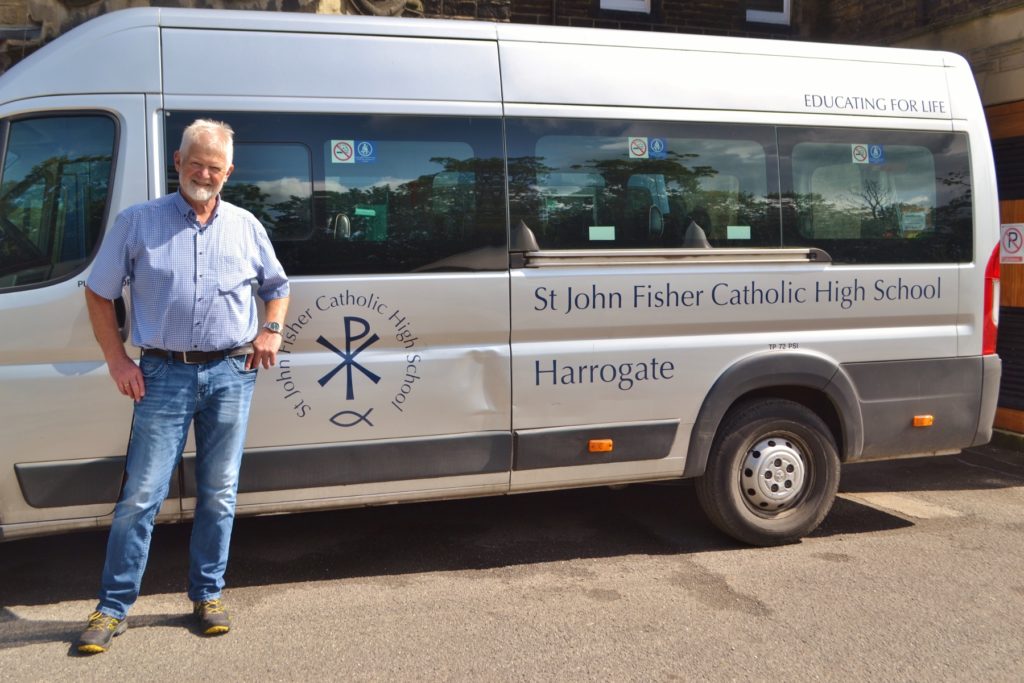 Visiting my second school: St. John Fisher Catholic High School in Harrogate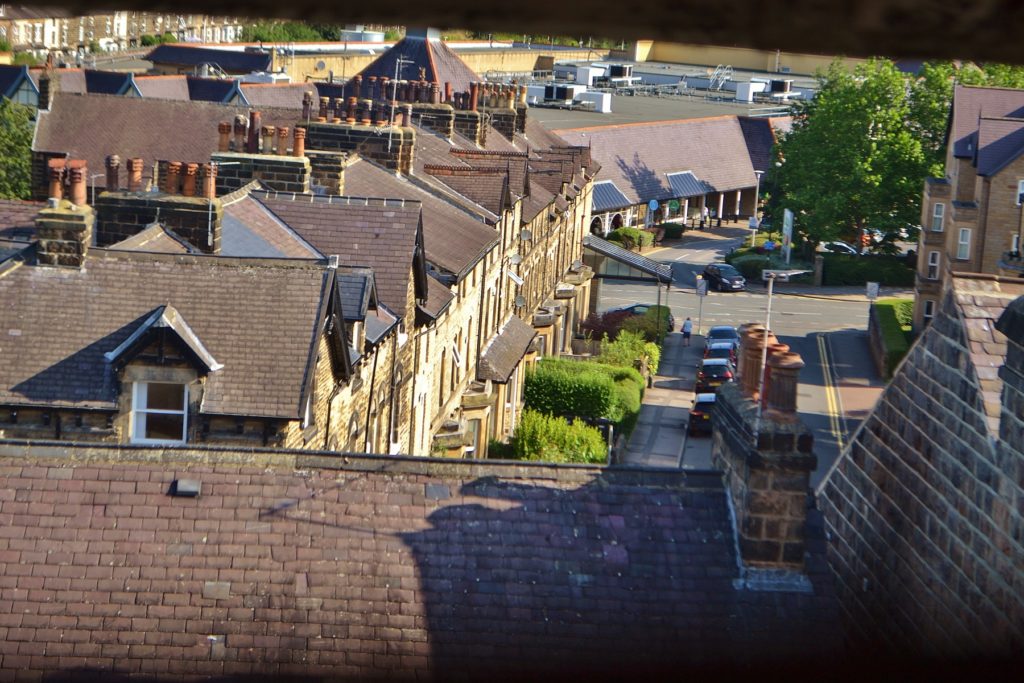 Looking down on 17 Haywra Street and my former flat in Harrogate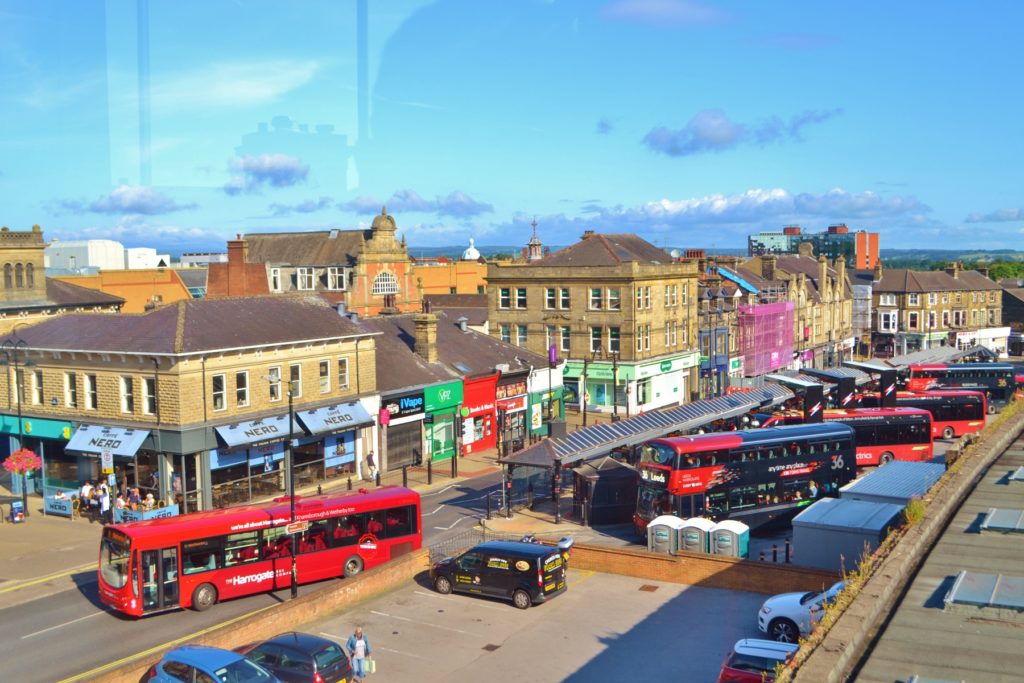 Harrogate railway station and Harrogate bus station in the town centre provide transport connections. Leeds Bradford International Airport is 10 miles (16 km) southwest of Harrogate. The main roads through the town are the A61, connecting Harrogate to Leeds and Ripon, and the A59, connecting the town to York and Skipton. Harrogate is also connected to Wetherby and the A1(M), by the A661.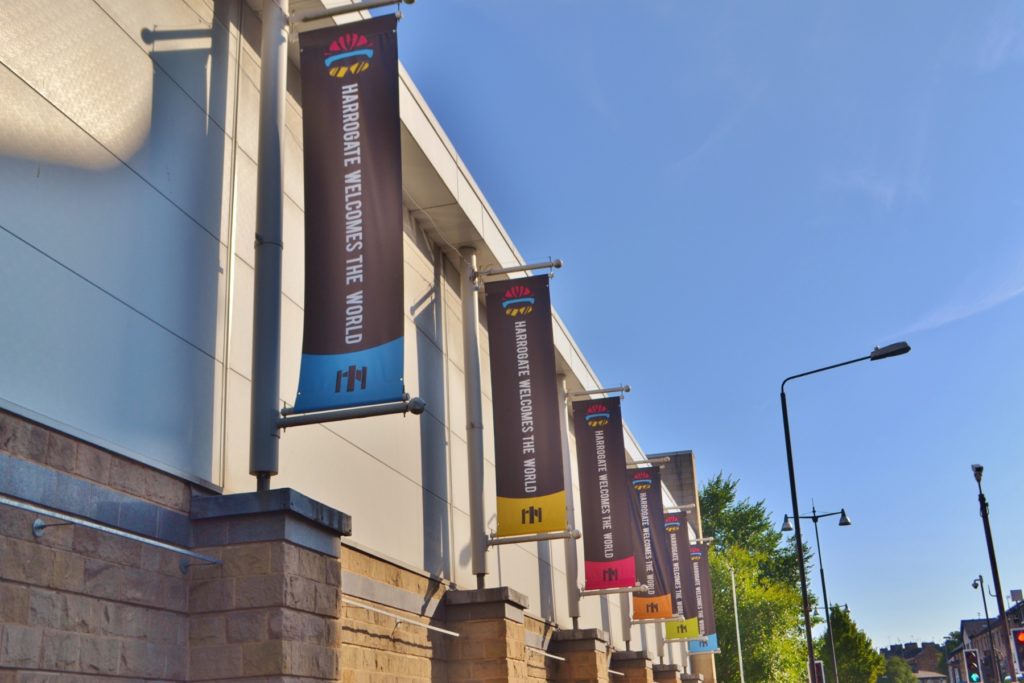 Harrogate welcomes the World: From  the 21st to the  29th of September  2019 Harrogate will be hosting  the Cycling UCI Road World Championships in Yorkshire with every race finishing  next to the town's iconic Stray.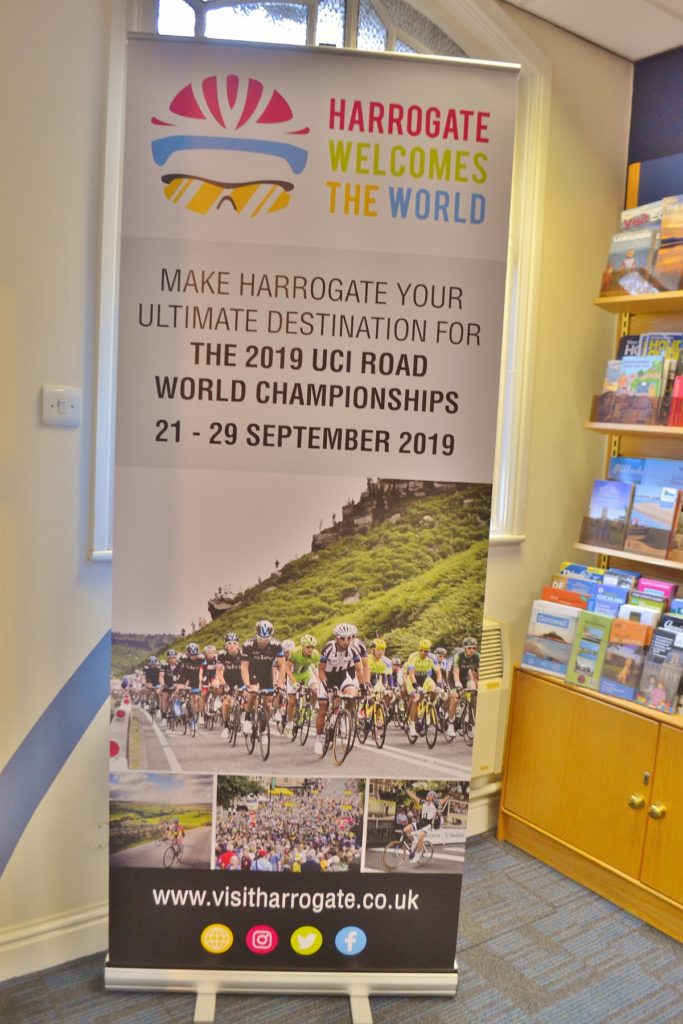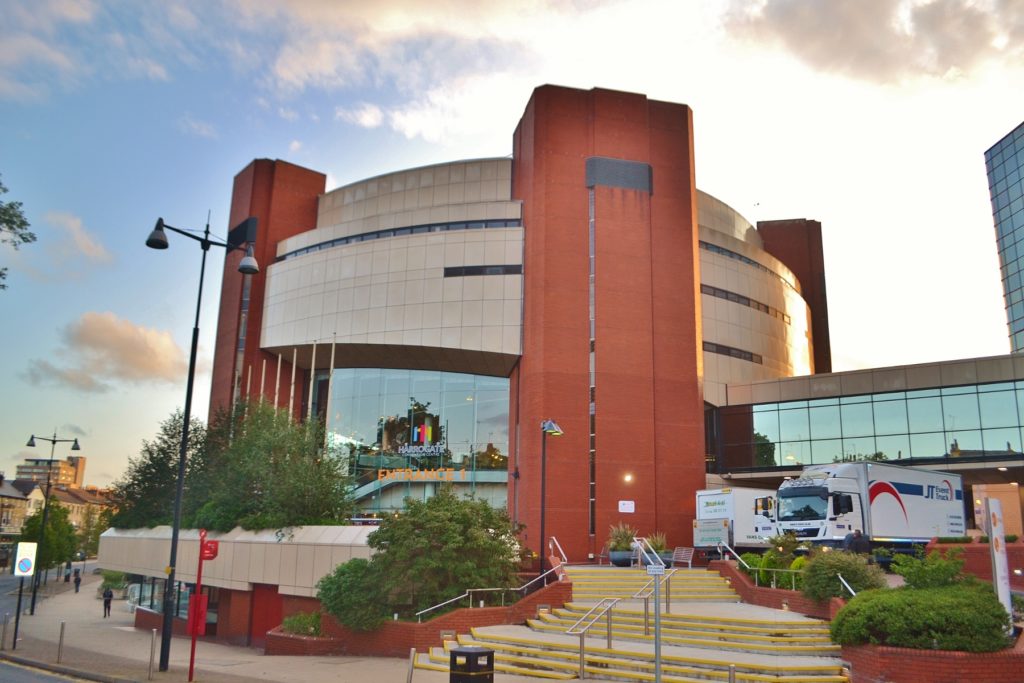 The Eurovision Song Contest 1982 was the 27th edition of the annual Eurovision Song Contest. It was held on 24 April 1982 in the new Convention Centre of Harrogate, North Yorkshire, United Kingdom. The German entrant, Nicole, was the winner with the song "Ein bißchen Frieden".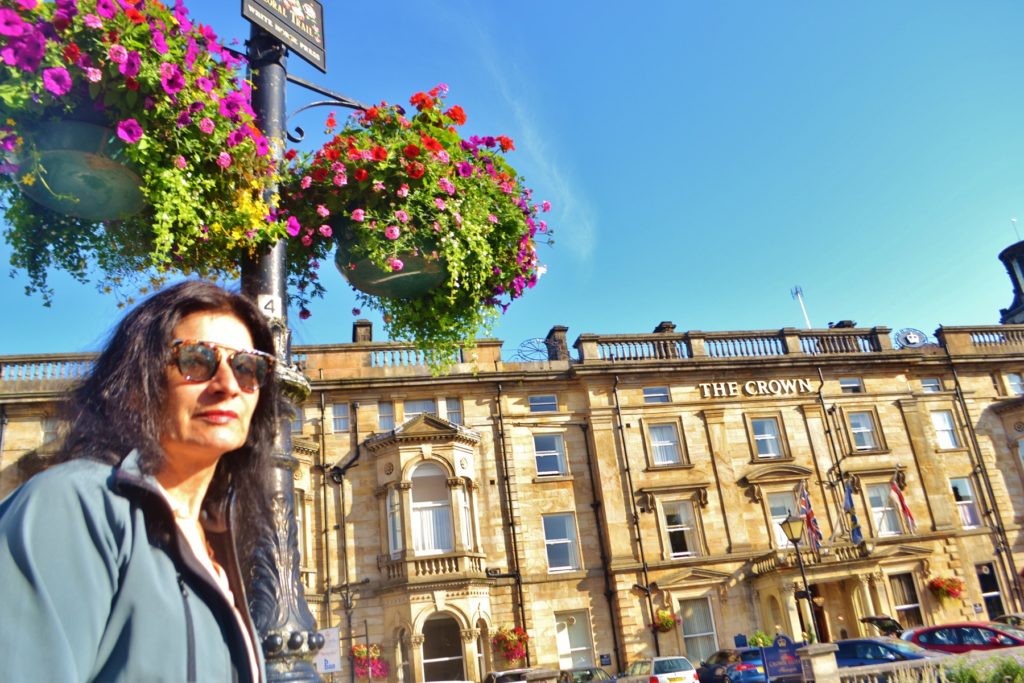 Harrogate (/

ˈ

h

ær

ə

ɡ

ə

t

/ HARR-ə-gət) is a spa town in North Yorkshire, England. Historically in the West Riding of Yorkshire, the town is a tourist destination and its visitor attractions include its spa waters and RHS Harlow Carr gardens. 13 miles (21 km) away from the town centre is the Yorkshire Dales national park and the Nidderdale AONB. Harrogate grew out of two smaller settlements, High Harrogate and Low Harrogate, in the 17th century. Since 2013, polls have consistently voted the town as "the happiest place to live" in Britain.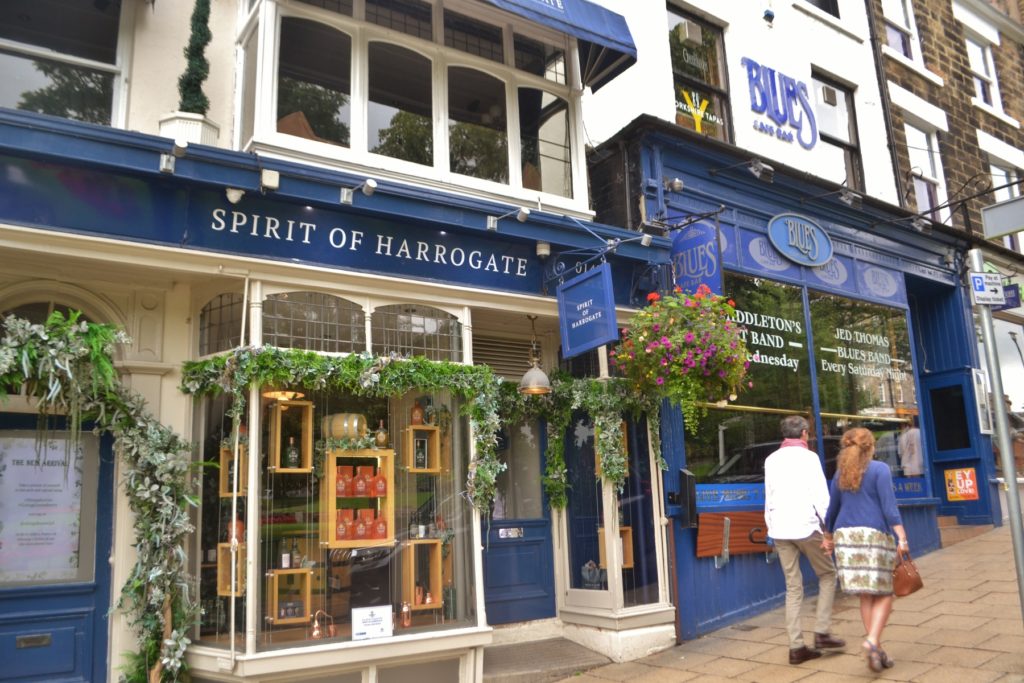 Restoring the spirit of Harrogate, we are a proud Yorkshire business that has been producing our award-winning gins and vodkas since 2015.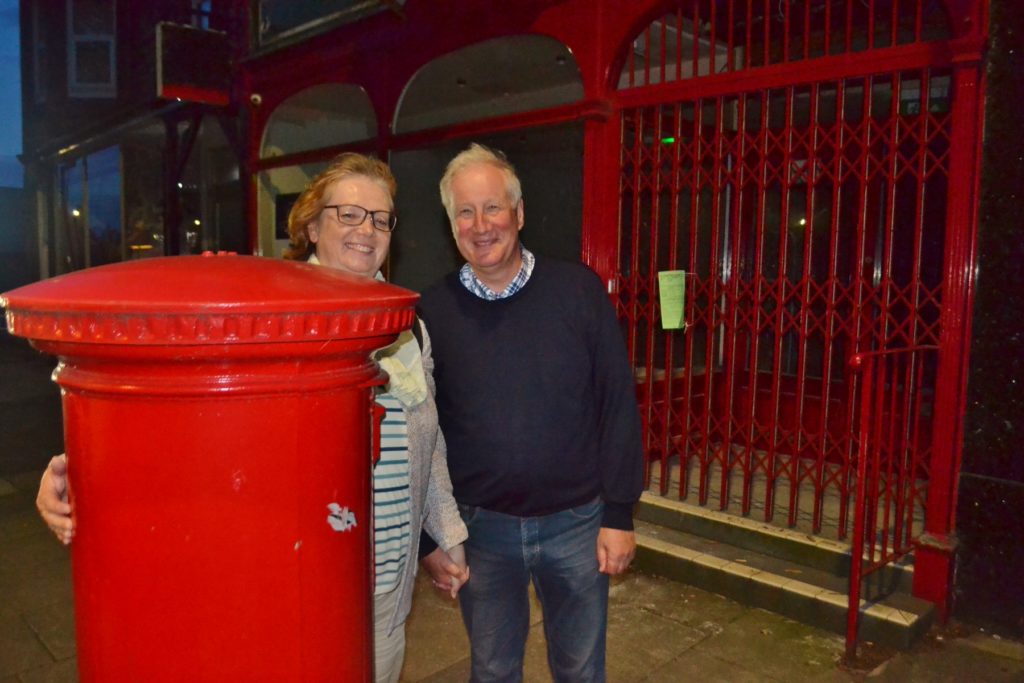 Erwin Tiegs was a member of the Harrogate Operatic Players, Harrogate's most established musical theatre society – most affectionately known as HOPS. In 1979 he was a dancer in the performance of "Oklahoma".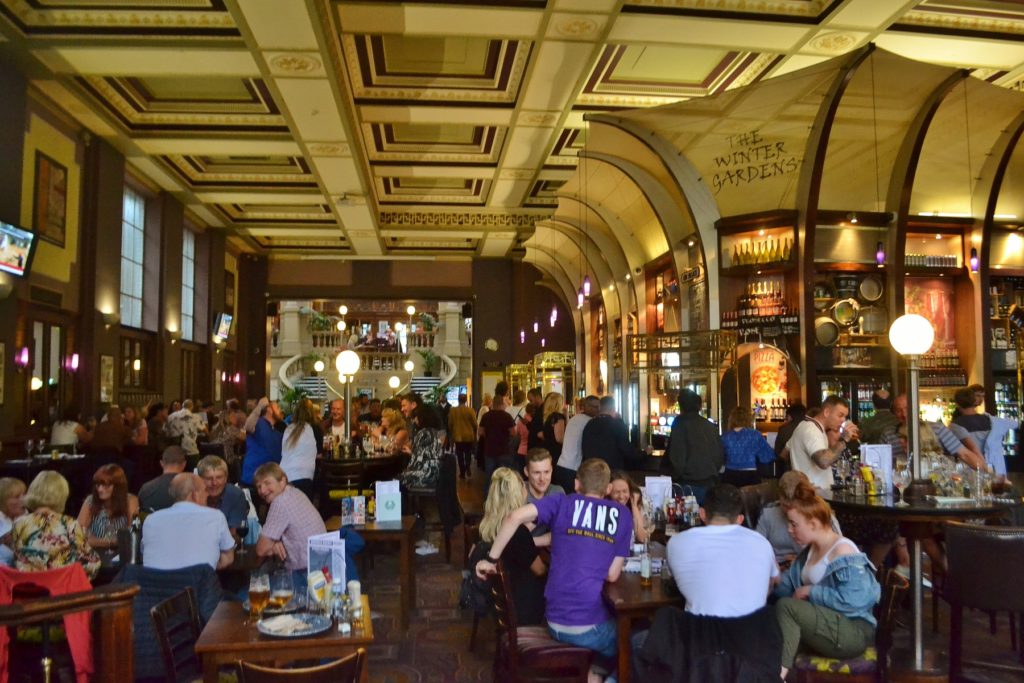 Harrogate's former Royal Baths included the Winter Gardens – built so that visitors could relax and stroll in any weather. Its name lives on in this Wetherspoons Pub